Group messages let you send up to 25 clients a message at once. To use it, be sure to head to settings>features>toggle on group messages.
Quick Setup: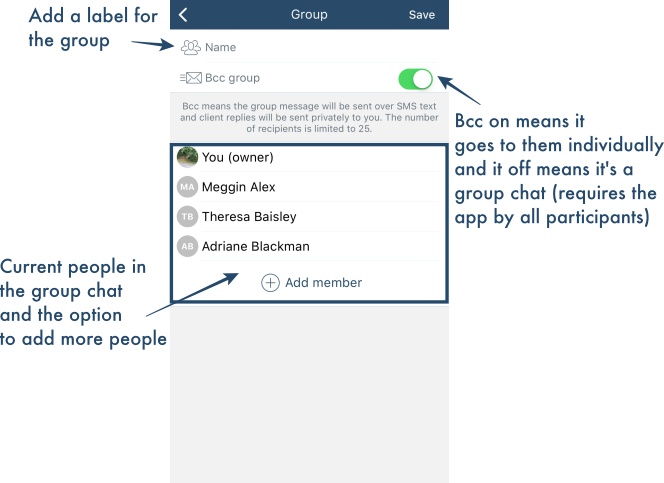 Detailed Setup:
Once group messages is toggled on, head to your messages using the messaging icon at the bottom of the screen.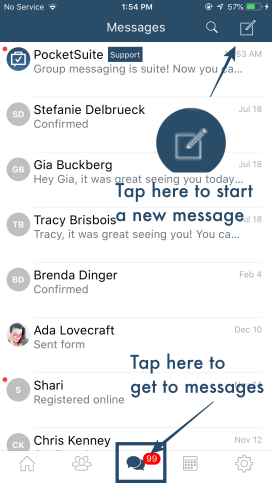 Now, you'll tap on the names of the people you want to add to the group. You'll see their names show up at the top. Once you've added everyone, you can tap the blue arrow next to their names.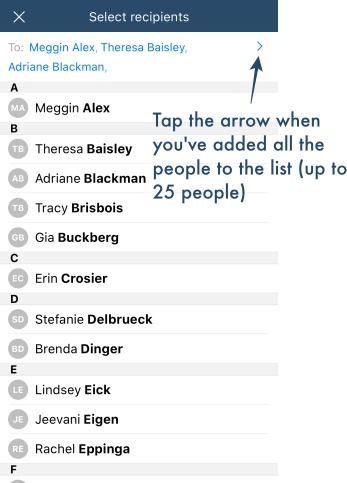 Then, you'll be taken to the group message thread. You can start texting everyone right away. If you'd like to change the settings of the group, you can do that by tapping the icon on the top right that looks like three people.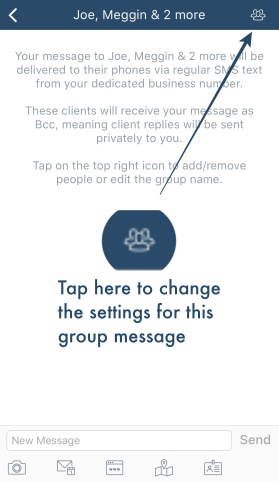 In the settings, you can add more people, remove people by swiping from right to left on their name, give the group a name, and change how the messages send. You can have group messages send as individual messages or keep them all together as a group where everyone sees all responses.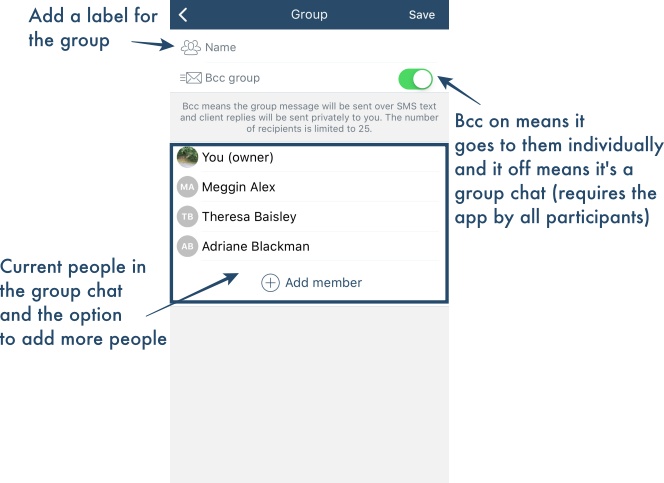 Check out this video tutorial: