You have the choice to create a waitlist for your class, toggle on for allow waitlist (as displayed) or toggle off for no waitlist.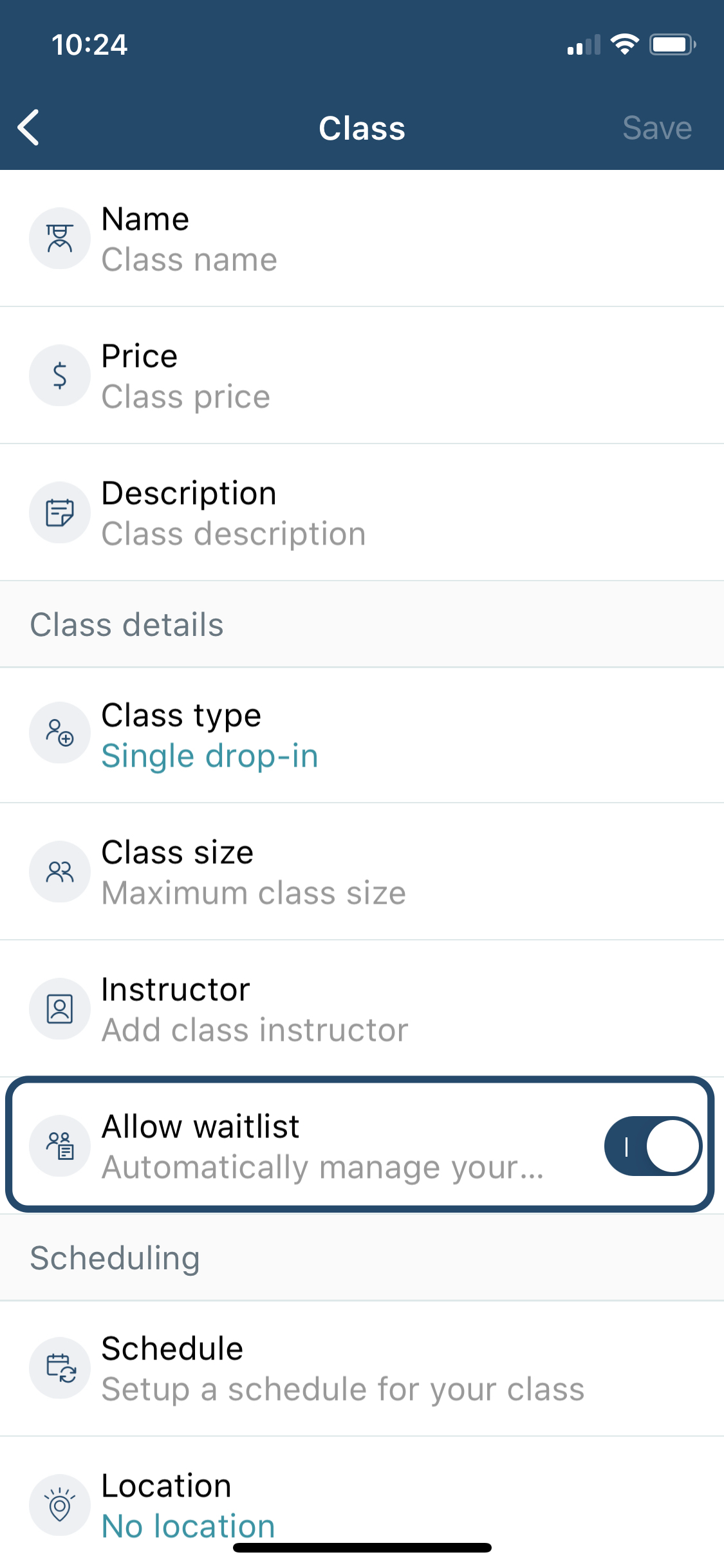 Once your class has reached maximum capacity, clients trying to book will be placed on the waitlist for the class. If a client cancels more than 24 hours from the class start time, the next person in line will be booked into the class.
The new client will then be notified that they have been added to your class.