When visitors come to your website, you can easily capture their contact info or have them request info from you with PocketSuite's Online Leads feature. Here's how:
First, turn on the feature in Settings > Features > Online Leads > Save.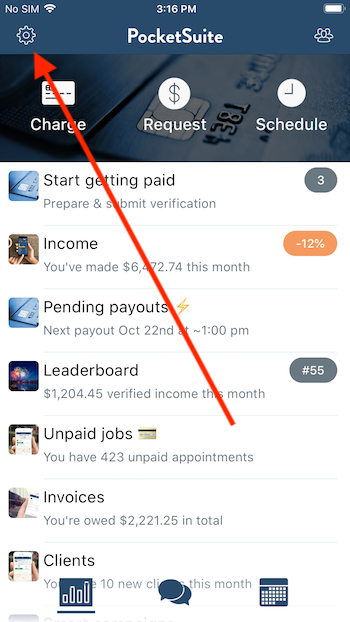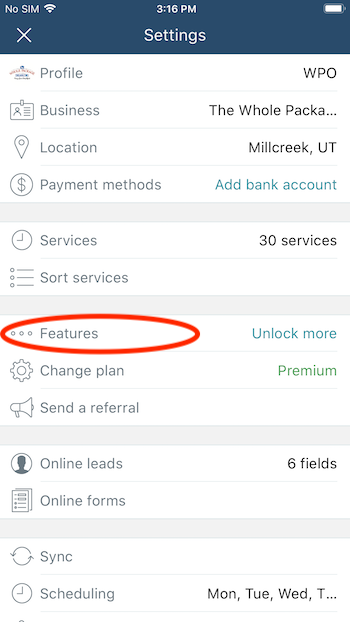 Then, you'll have an Online Leads section in Settings. If you tap into it, you'll see you have Preview, Instructions, and Fields.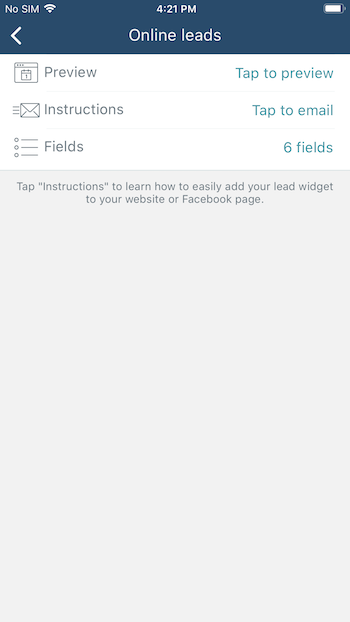 Preview allows you to see what the lead widget will look like on your site. Instructions will email you installation instructions, but you can always email us (support@pocketsuite.io) if you need help installing. Fields is the brains of the operation and where you'll need to create your form questions.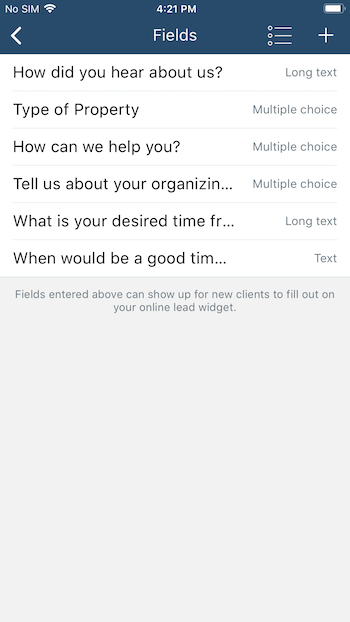 You've got several options when it comes to telling us what type of field you're making- regular text, dates, currency, or integer (which is just a fancy word for a number!). The choice you make will affect how your clients can respond, so be careful not to choose date when it should be long text or they won't be able to write anything!
You can choose whether or not to make the field required- if you do, they won't be able to submit the form without responding to that question. You can also choose to show it online or not. If you don't show it online, it will remain a question in the client history > more details. You can fill it in for them so it's a record on their profile, viewable only to you. You can also choose to show the field on an appointment when a client is booking.
Once your form is done, you can tap to preview it.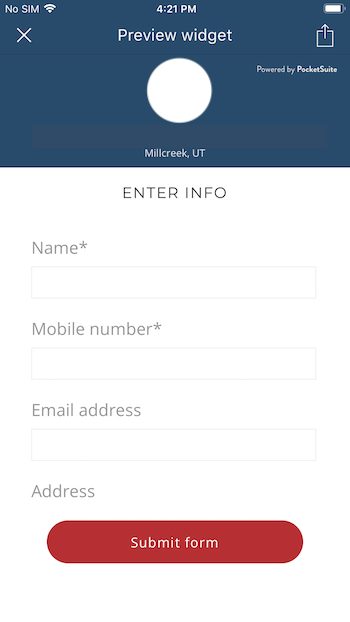 You can grab the link by tapping the tiny arrow in the top right corner of the preview, or you can send it to anyone in your PocketSuite contacts by going to a message, then tapping the WWW icon. A list of your services, forms, etc will come up.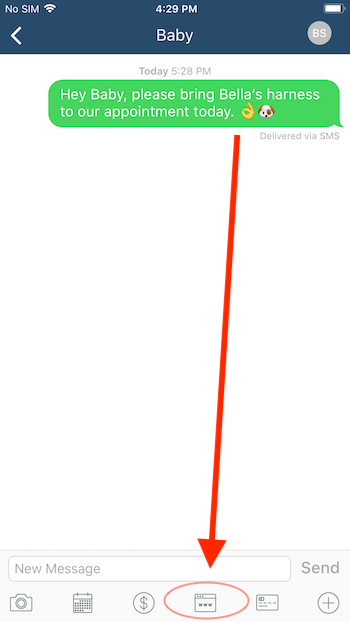 If you'd prefer a video visualization of this feature, check out this instructional video below: