When visitors come to your website or social media page, you can easily capture their contact info or have them request info from you with PocketSuite's Online Leads feature. This works as a built-in "Contact us" form which creates a new client (and sub-account if desired) directly in your PocketSuite account. Here's how:
First, turn on the feature in Settings > Features > Online Leads > Save.
Creating the online lead form
All Client Fields, including those which make up your Online Leads form, are setup under Settings > Client fields. This is the first step in creating and publishing your Online Leads form. Checkout our Client Fields article for full setup instructions.
Once you've setup your fields, head to Settings> Online Leads to add any further customization to your lead form. You can adjust the color scheme (this setting applies to all your marketing pages, including your Suite Link and Online Booking site) as well as add a form or contract to be filled out in addition to completing the Lead form. It is not recommended to add a form or contract to your Online Leads form as it may cause fewer potential clients to complete your lead form.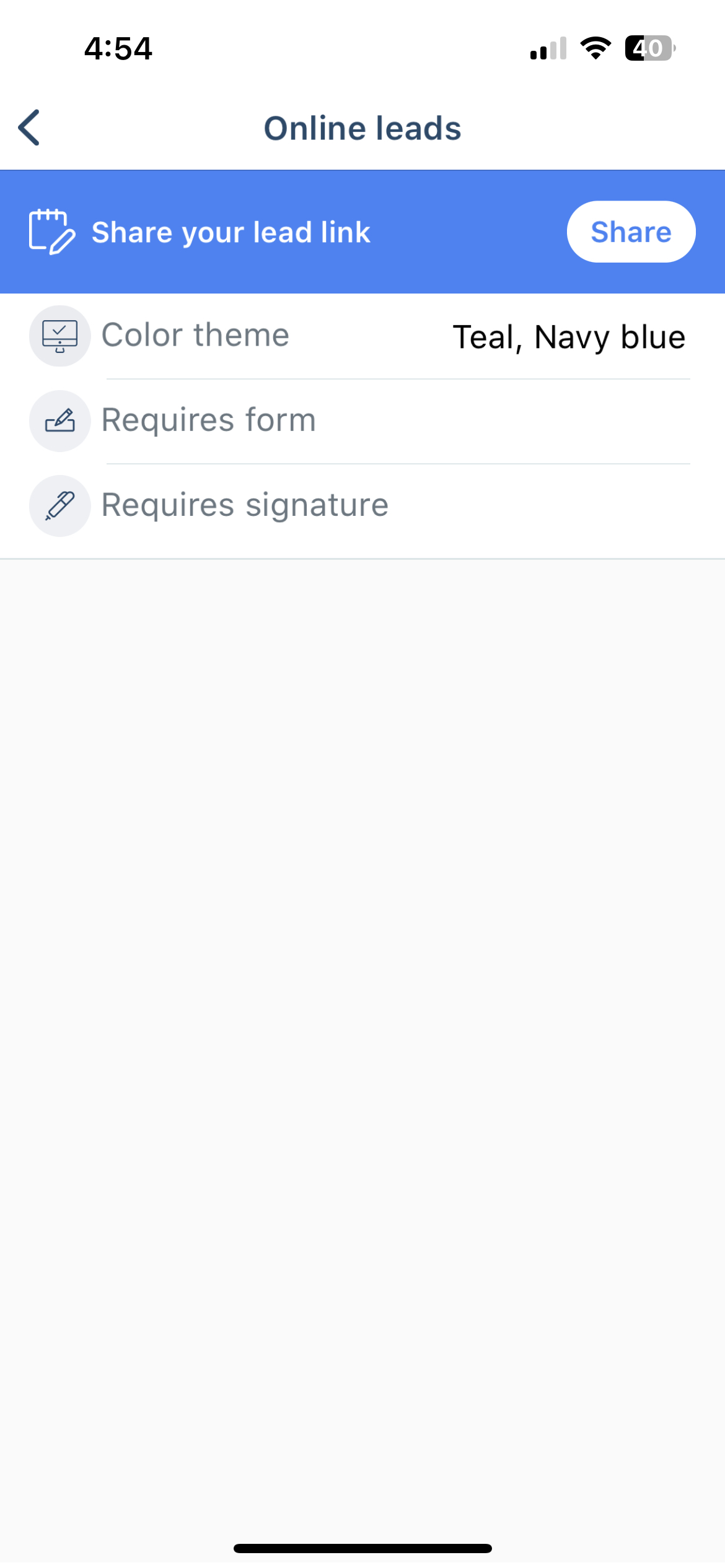 Tap Share to send your lead form, copy the link to add to your website or social media page, preview your lead form, and receive instructions on embedding the Online Lead form onto your website. You can always email us at support@pocketsuite.io for help embedding the Lead Form on your website.
Once your form is done, you can tap to preview it.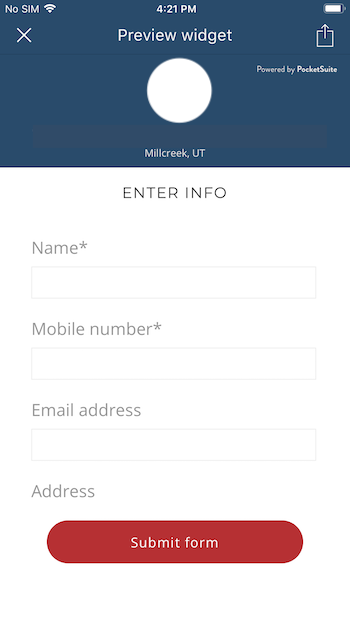 Online Leads is a great way to capture important information from potential clients, automatically add them to your client list, and even use our Smart Campaigns feature to create drip marketing campaign when someone completes a lead form!