PocketSuite has a great feature that will automatically remind your clients of their appointments or payments due. Turn on the feature by going to Unlock more features > reminders > save to get started.
Quick Setup:
Head to settings>notifications. This sets the default for notifications. You can still change them manually for clients in their profile or when scheduling a client. Whenever you see Send Via, you can make the change.
Detailed Setup:
Default Settings:
Go to settings > notifications > appointment reminders to adjust the default for your appointments and payment reminders.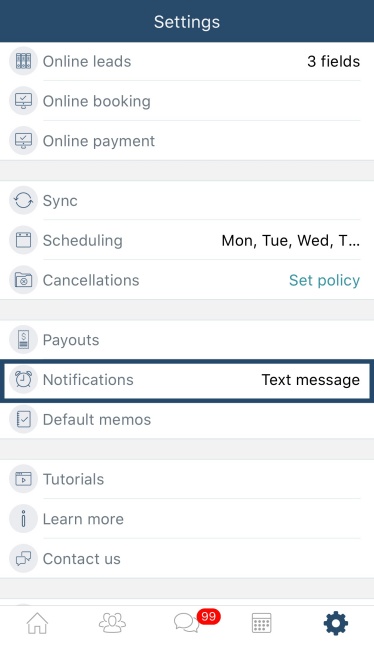 Client Settings:
You can also make edits at the client level to override the default settings.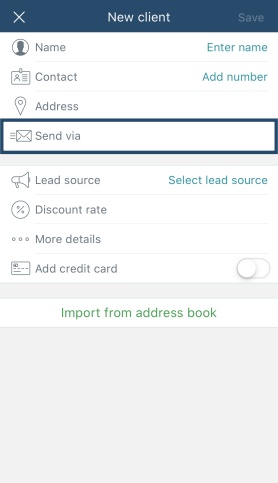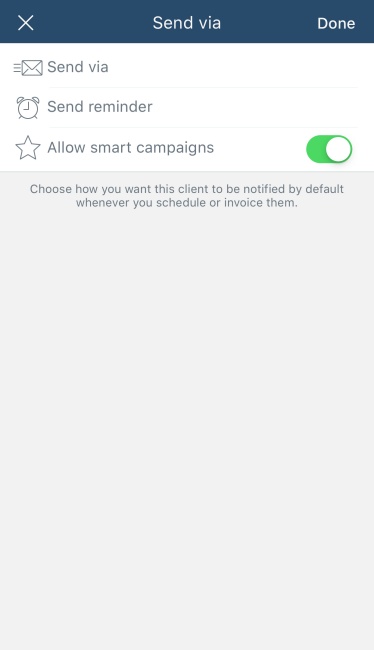 Appointment Settings:
You can also override these settings as you're scheduling an individual appointment.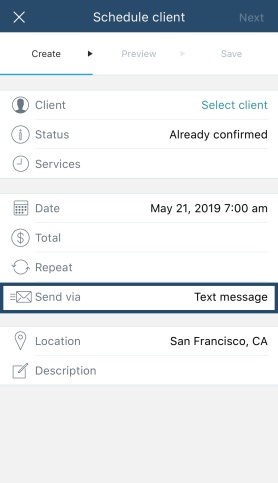 Important Details:
The appointment reminder message is standard and is as follows:
Hi Client: Just a friendly reminder about your upcoming appointment with Business Name on Oct 27th at 11:00 am PDT - the link to the appointment is below. Best, Your Name, Your Business Name, Your Phone Number
If you'd like to customize the text of your reminders, you can use a Smart Campaign- the type "Send prep for appointment" will allow you to send any message you like before a client books.
Protip: There's a period of "quiet time" between 8pm-8am, so if your settings would have your reminder go out during that time, include a client email and change the "send via" to both text and email so they're sure to get their reminder!
Check out the video here: