If you tend to capture the same types of info from your clients over and over, consider making a form they can easily fill out on their phones or computers in advance. Or you can create an internal form you can fill out on your end. It'll all be saved in their client profile so you can easily refer to it at any time. Here's how:
Begin by making sure the forms feature is turned on in Unlock more features > forms > save.
Quick Setup:
Head to settings>forms and you can add a form to ask questions of your clients. You can also attach a contract to make sure they sign a contract every time they fill out the specific form.
If you had PocketSuite upload the form for you, edits can be made by selecting the blue fields link. This will let you edit the wording and style of the questions. You can also select the form itself and make edits to the title or other details there.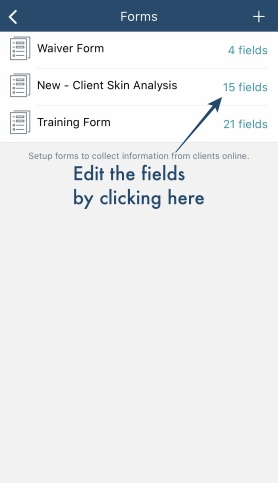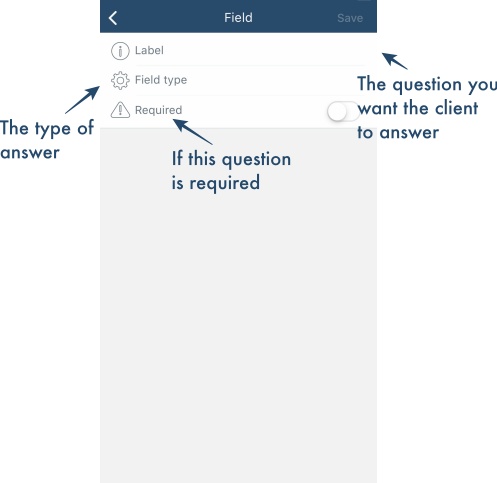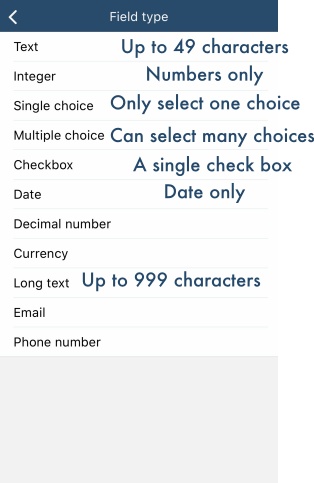 Detailed Setup:
You'll then have a section in settings called Online forms. You can tap + to create a new form.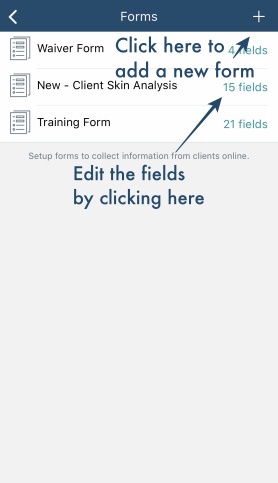 First, add a name to the form. If you'd like, you can also add a description. Then decide if you want clients to always fill out the form if it's attached to a service or class. Toggle on to have clients fill it out every time or keep off if they only fill it out once. If you want to make it an internal form only, toggle off show online.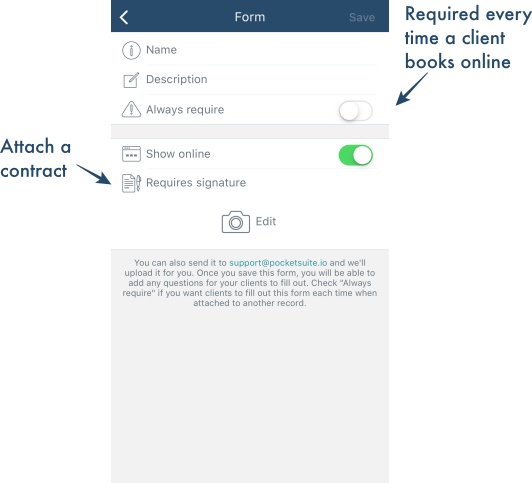 After you save the details, you can edit the fields.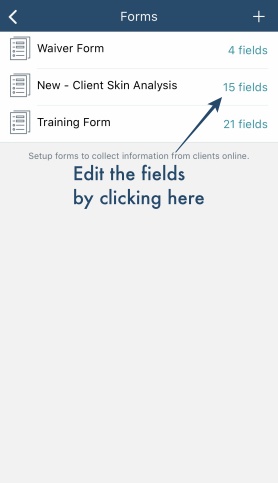 There are several field types to choose from. You can decide at this point if you'd like to make the question required or optional.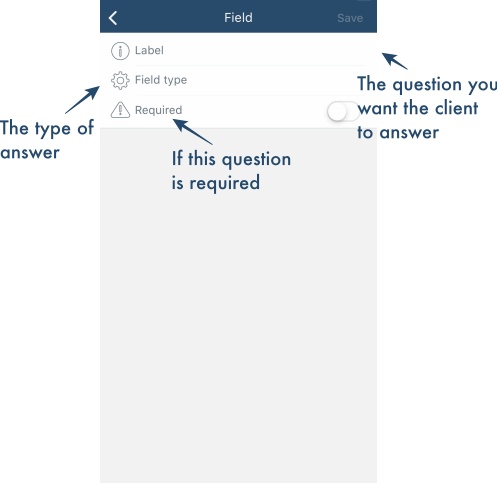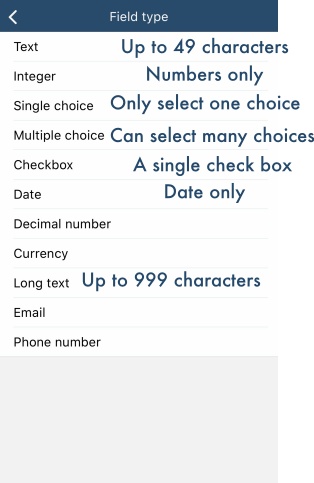 Protip: If you choose multiple choice, be sure to go in and add the choice options individually.
You can edit fields by selecting the three lines and dots.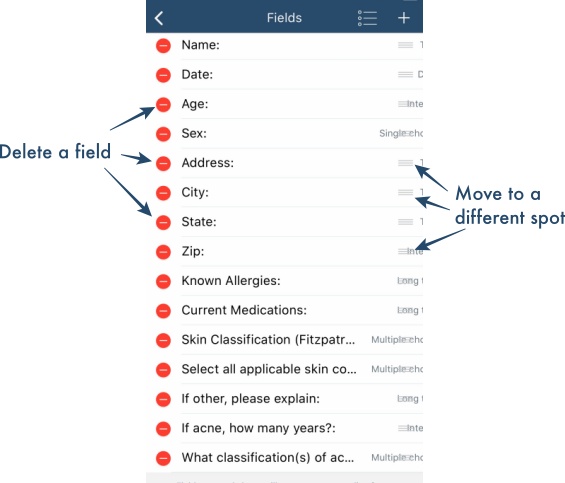 Once you have all your fields in place, you may want to preview the form to see how it will appear on the client's side. Tap the form name > preview.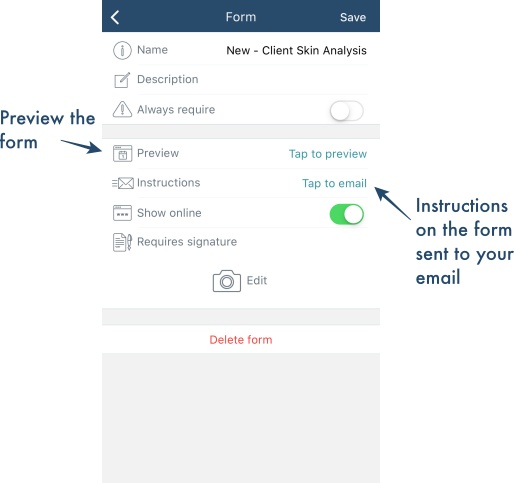 You can then send the form to the client in a message by tapping the clipboard button at the bottom or make it a required part of booking. You'll also have a Forms dashboard on the home screen of the app where you can send a form. This is where you'll go to add an internal-only form.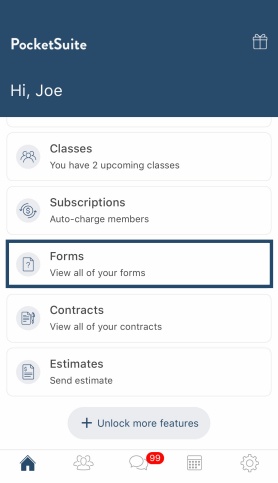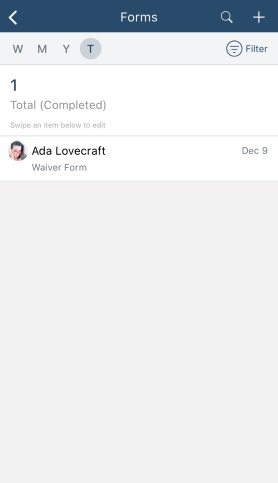 If you have elected to make this an internal-only form, you can go to the Forms dashboard on the home screen and tap + to add the form for the client. Once it's filled out, you can access it in the same place as above.
If you'd like to attach a form to a service, you can do that in settings > services.
Protip: You're always welcome to send us your forms to support@pocketsuite.io and we will import them into your account for you!
If you'd prefer a video visualization of this feature, checkout this instructional video below: