The forms feature on Pocketsuite makes collecting information from your clients easy and organized. Pros have the option to fill in the form or have the client complete the form. Forms can be completed on any device - phone, tablet or computer. It'll all be saved in the client profile so you can easily refer to it at any time.
Quick Setup - On Mobile:
To get started, be sure the feature is turned on under settings > features > forms. You'll then have a forms tab in your settings page. Depending on the industry you have selected, we have added pre-created forms for you to simply use "as is" or edit to better fit your business. To create a new form > Tap +.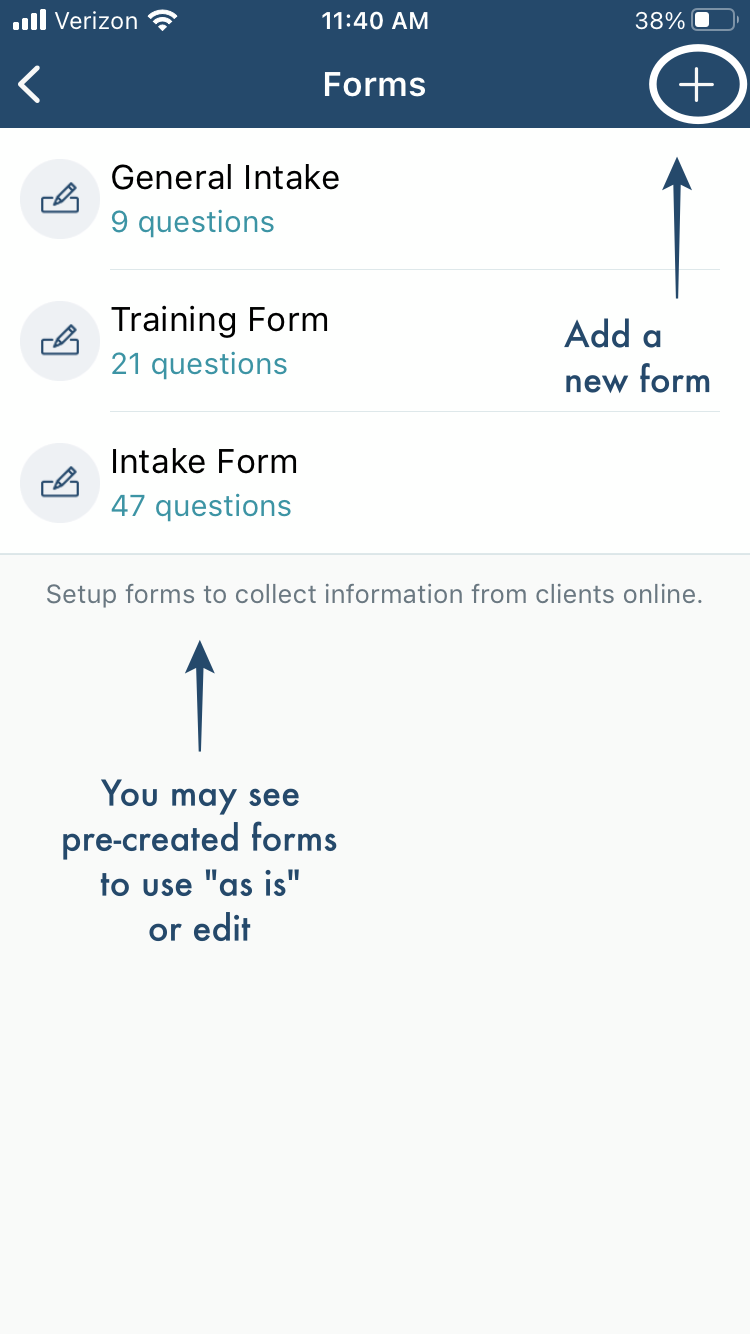 Add a New Form:
1) Name: Name your Form
2) Description: Tell us about this form
3) Form questions: Add your questions here, at least one question must be added to save form
4) Always require: Clients will be prompted to complete this form each time or toggle off if only new clients need to fill it out
5) For clients to complete: Toggle on for clients to complete or toggle off for the Pro to complete
6) Attach a contract: You can also attach a contract to make sure clients sign a contract every time they fill out the specific form
7) Add a photo: You can include a thumbnail photo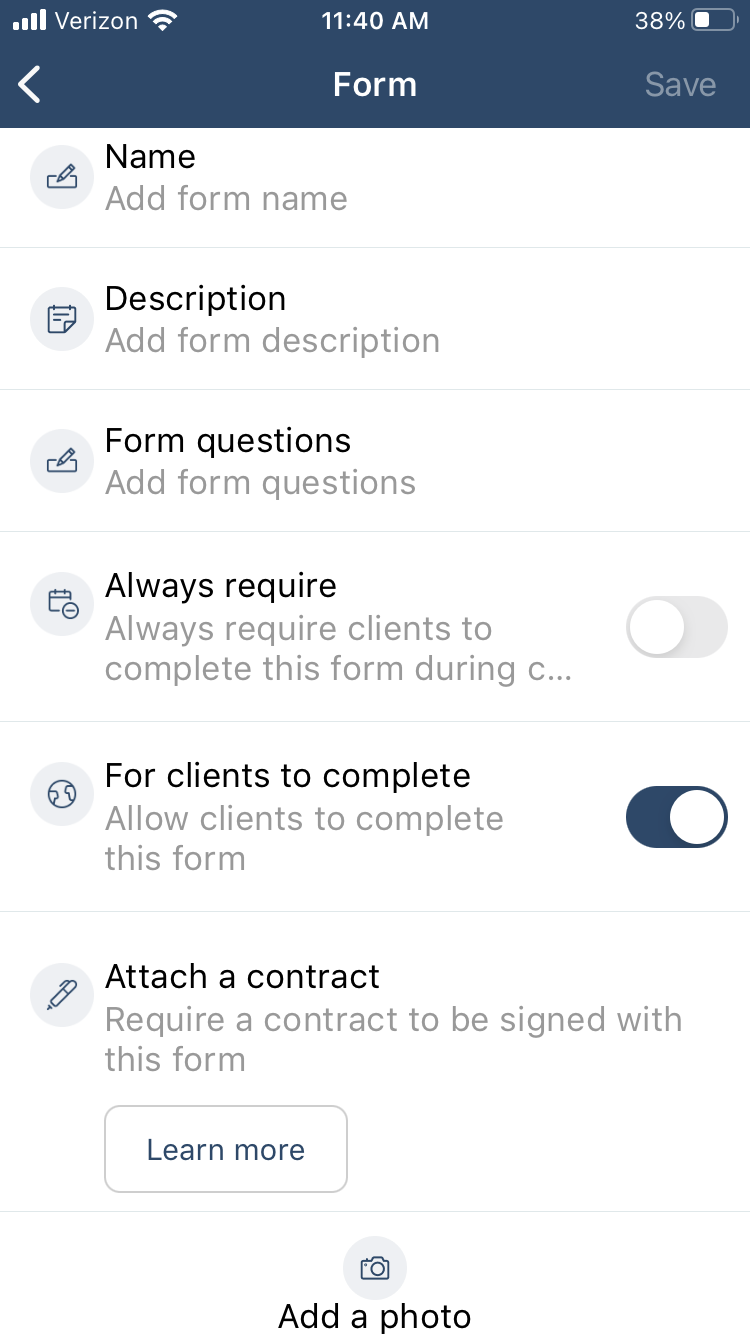 Once a form is saved, selecting a form from the form screen will provide 4 options:
1) Share Form Link: Use this to send your form to any client, or even copy and paste in a browser to preview.
2) Edit Form: Make edits to the title or other form details.
3) View & Edit Question: Add, edit, delete, or sort questions.
4) Copy Form: If you have a similar form you want to create but don't want to recreate all the questions, use this function to create a duplicate copy of the form and make the appropriate changes.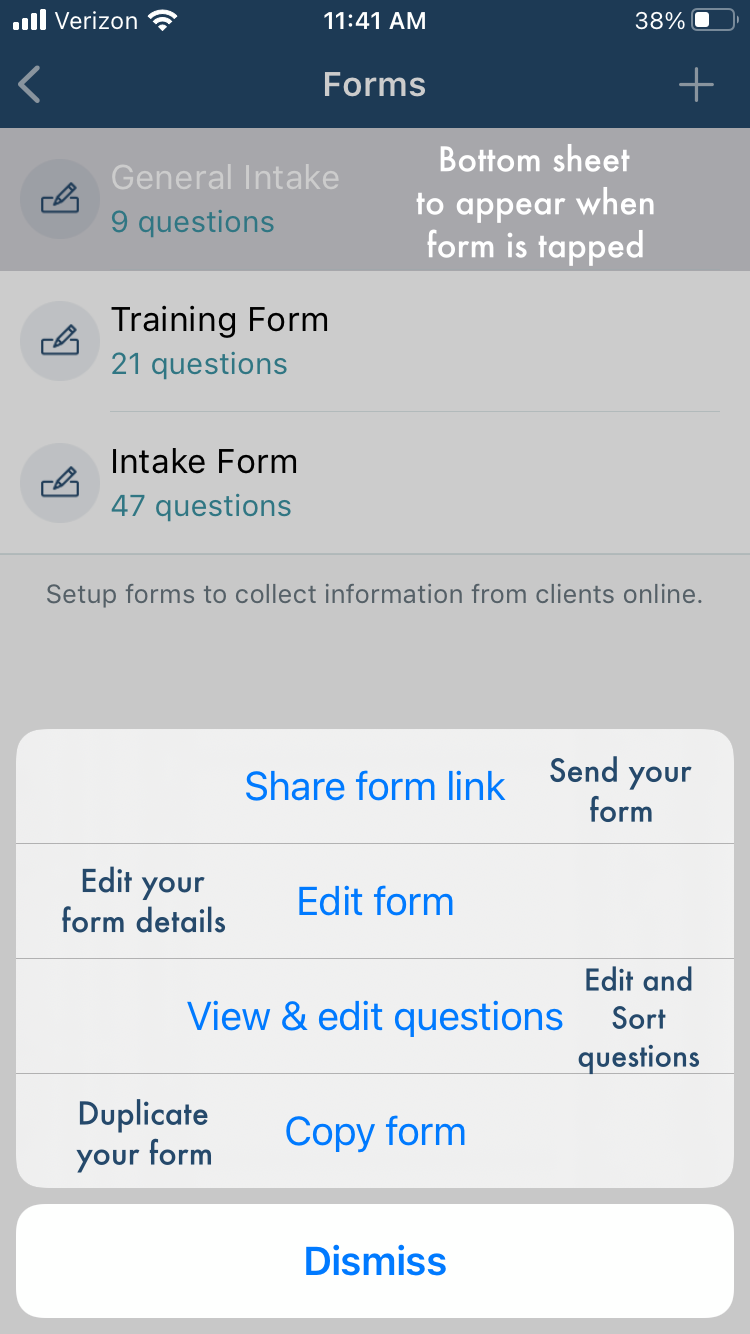 By tapping on view & edit questions, the question sheet will appear. Use the + sign to add a new question, tap an existing question to make edits or delete, or hold the three lines by the question to sort the order.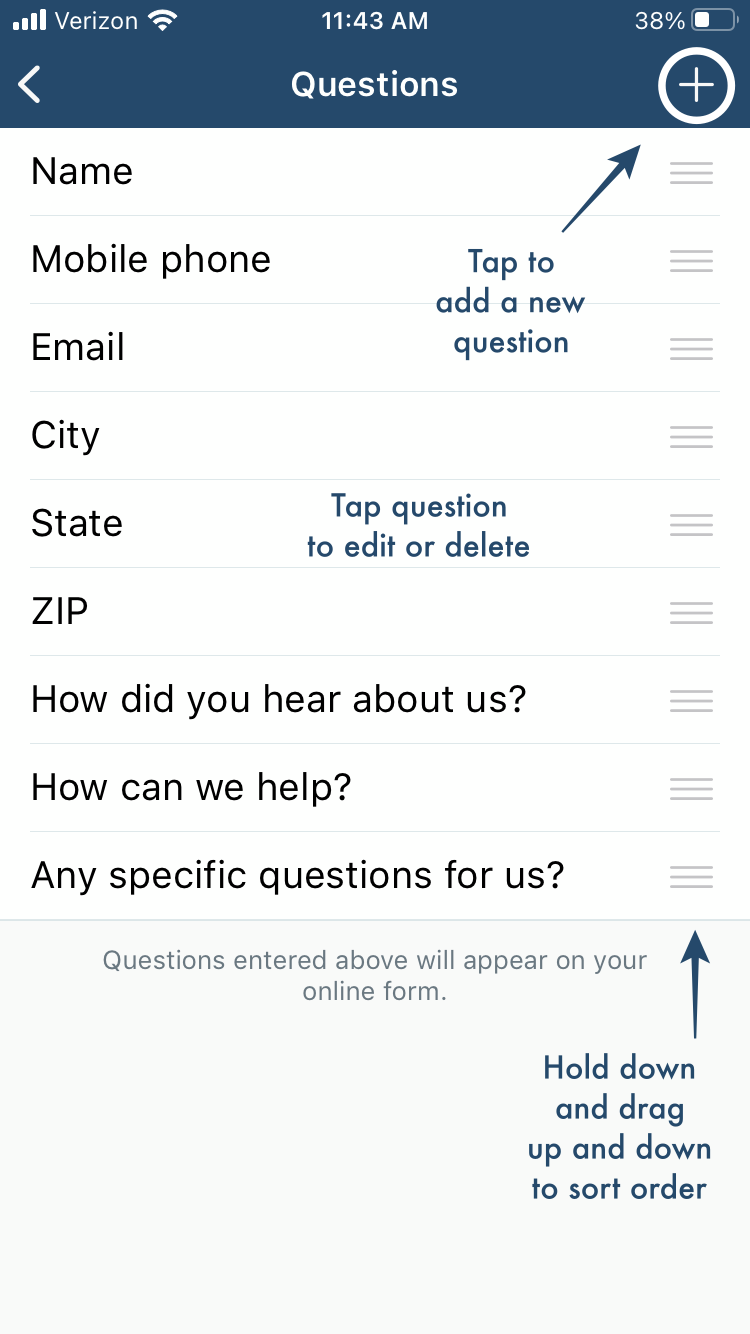 Add a new question:
Question: Write your question here.
Question Type: The type of answer you want filled in will determine the question type. See the next image below for more information.
Label: Will only appear if the question type selected is Single Choice or Multiple Choice.
Required: Toggling on will require the client to answer the question.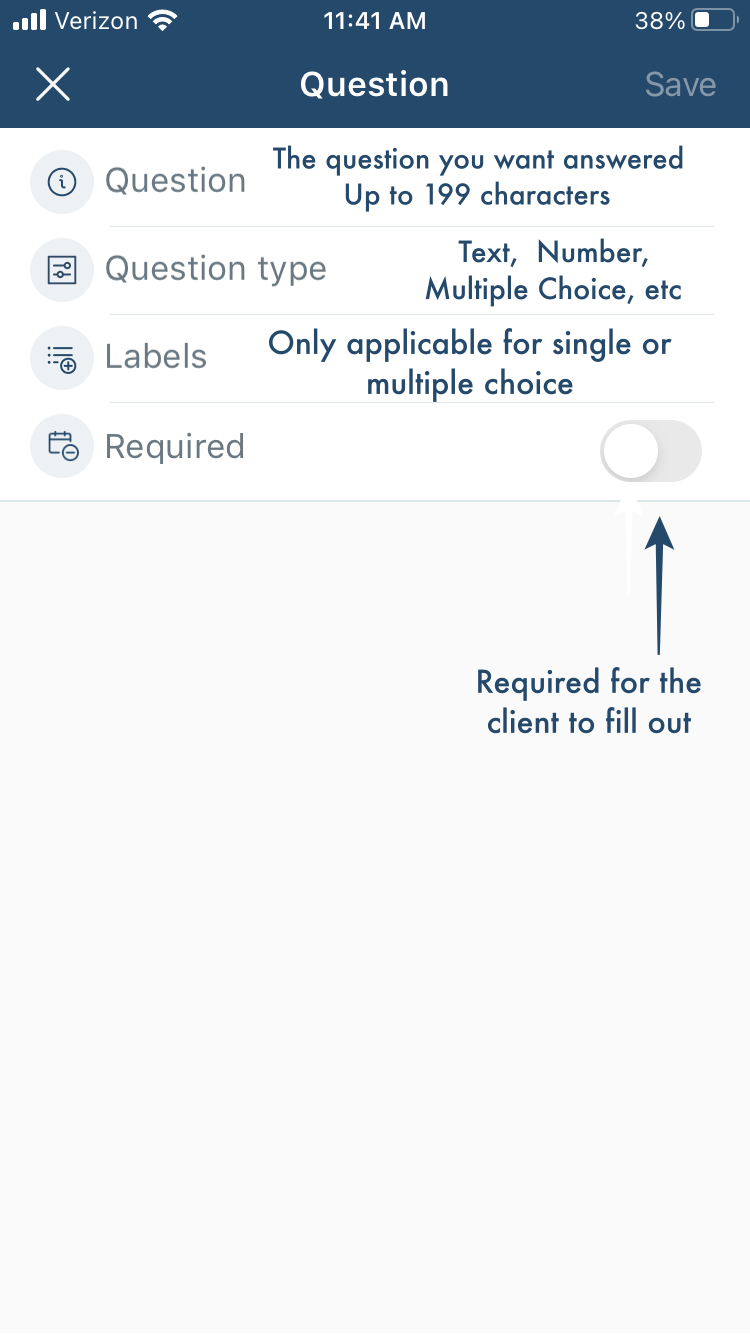 Question Type (cont.): Examples of different question types include.
1) Text - What is your Dog's Name?
The response is a fill in text.
2) Integer - How old is your Dog in years?
The response is a number.
3) Single Choice - Is your dog spayed or neutered?
Client can only make one choice. A label of Yes and No would be created.
4) Multiple Choice - Is your dog any of the following towards other dogs (select all that apply):
Client can make multiple choices. A label of friendly, aggressive, timid, barky, alpha, submissive.
5) Checkbox - I confirm that the information added about my dog is correct.
Client only has the option to check the box to acknowledge and agree to the statement.
6) Date - What is today's date?
7) Decimal Number - What is the sales tax in your county?
8) Currency - List your currency if not in USD
9) Long Text - Please describe your dog's personality and why you're looking for training?
This is a longer version of text allowing for more text space.
10) Email - Client to input their email address.
11) Phone - Client to input their phone number.
Labels (cont.): If you choose single choice or multiple choice, be sure to go in and add the choice options individually under Label.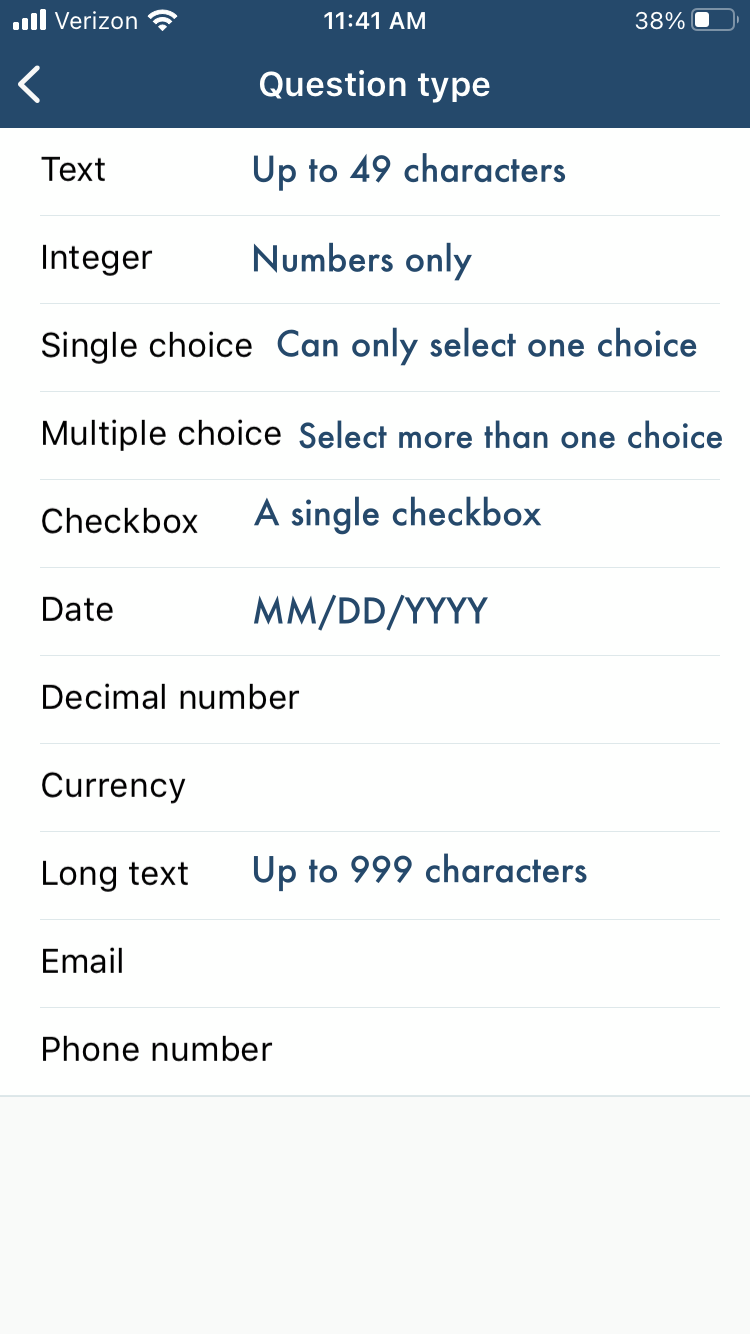 Pro Tip: Once you have all your fields in place, you may want to preview the form to see how it will appear on the client's side. Preview your form by tapping on the completed form > share form link > copy link and paste in browser.
Attaching Forms
You can attach forms easily to services, packages, subscriptions, classes, etc under the set up section. Each offering is allowed one form attachment.
Sending Forms to Clients
You can send a form to a client by tapping on the message thread > + sign > more > form > select a form or make it a required part of booking.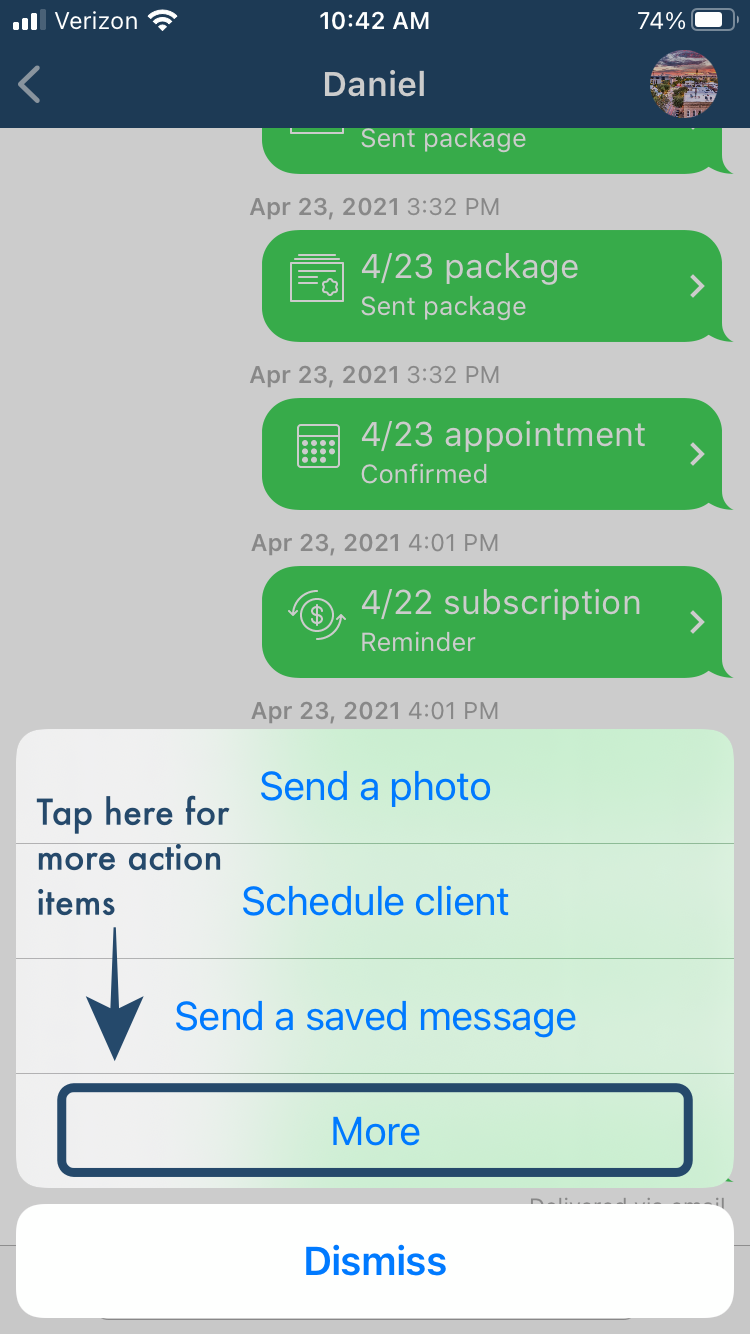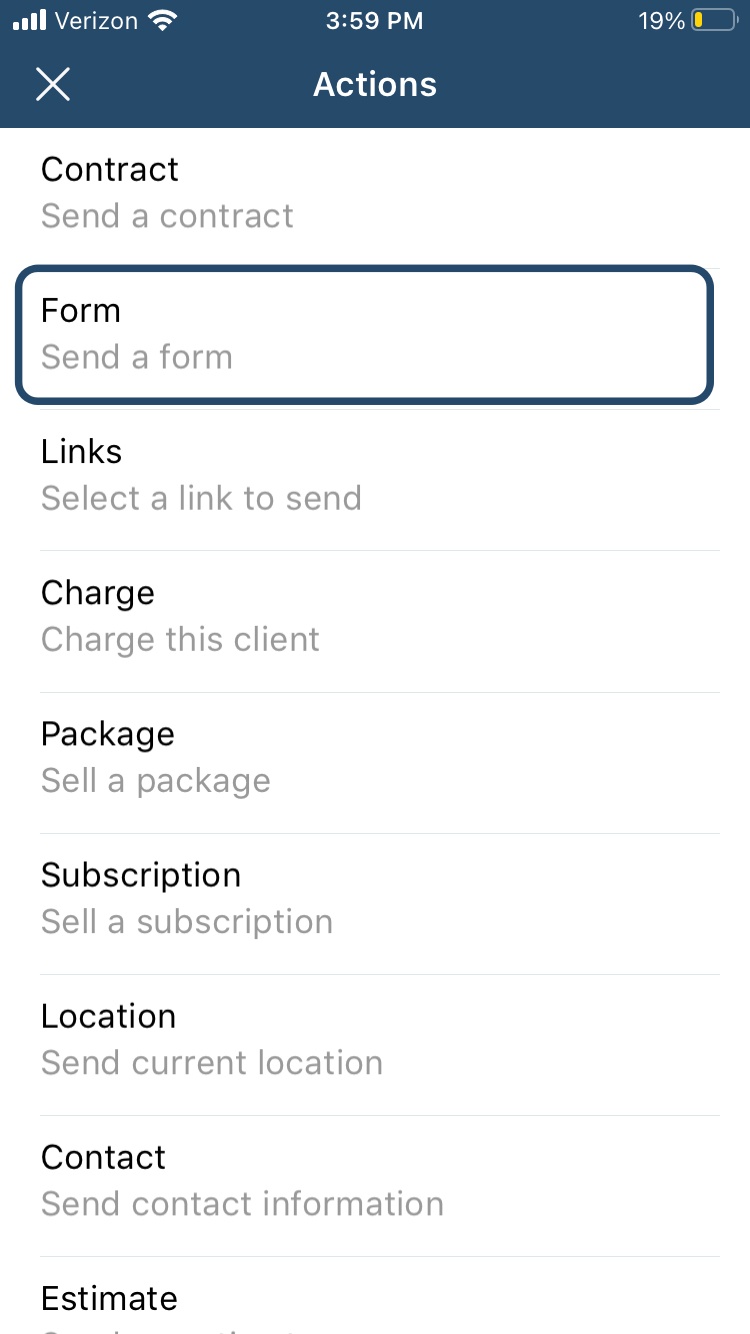 You'll also have a Forms dashboard on the home screen where you can send a form for the client to complete or to fill it in for the client.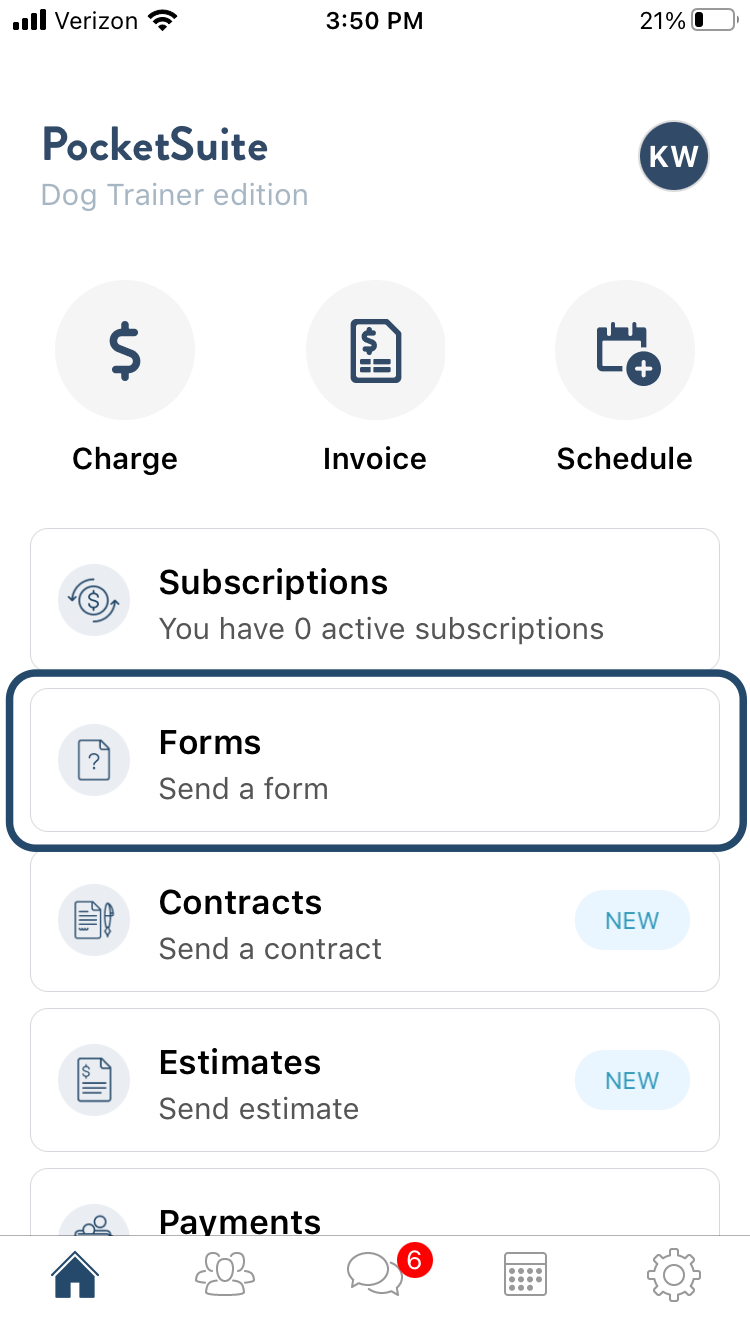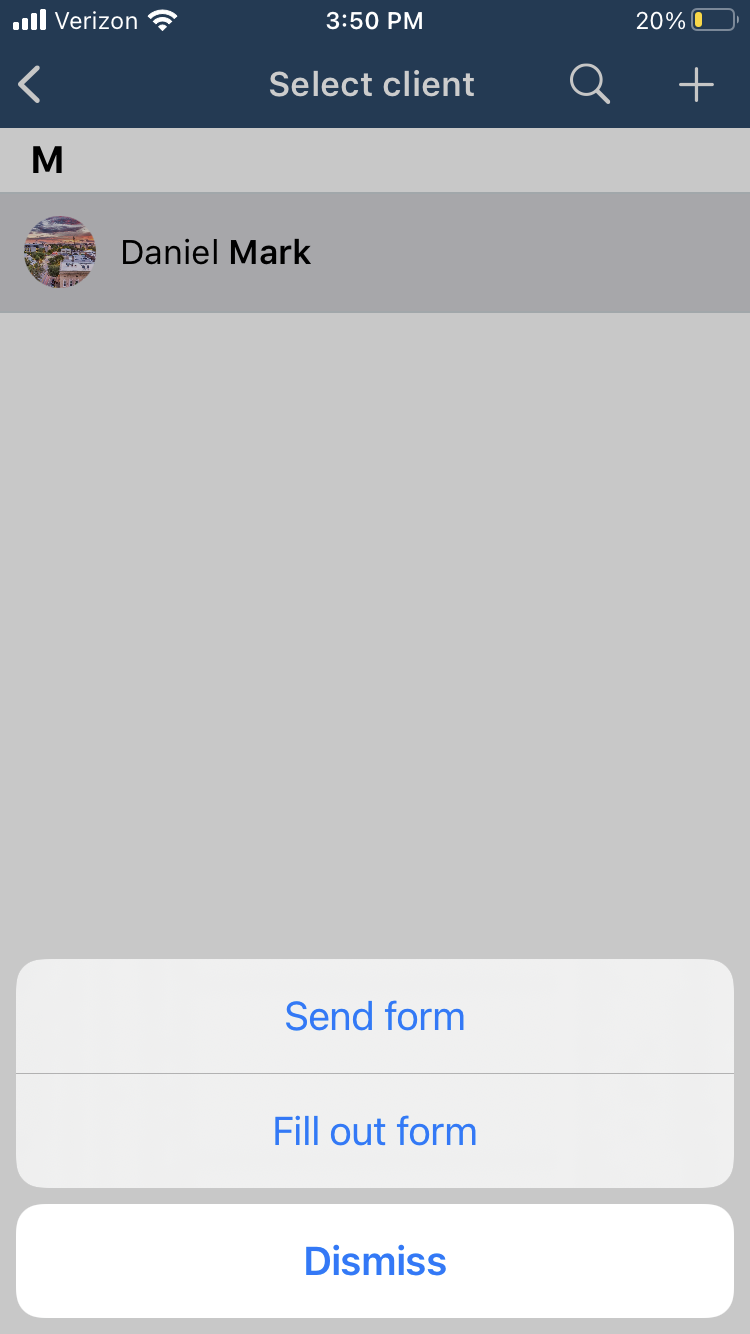 To access all your forms, tap on the forms dashboard and filter by complete, sent, viewed, canceled and incomplete forms. Each client profile also has a forms dashboard if a form was sent to the client.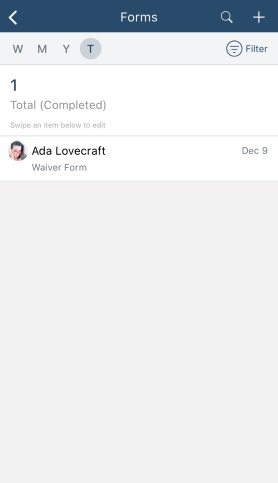 Need more form help?
Email support@pocketsuite.io or message us in app for assistance!
Video Setup: