Itemize invoices so clients can see a clear breakdown of the charges by item(s), with quantity if need be, appointment(s), add on product(s), and/or expense(s) such as gas, mileage, or supplies.
To turn on itemization, tap on settings > features > itemization > save.
Tap on invoice to get started: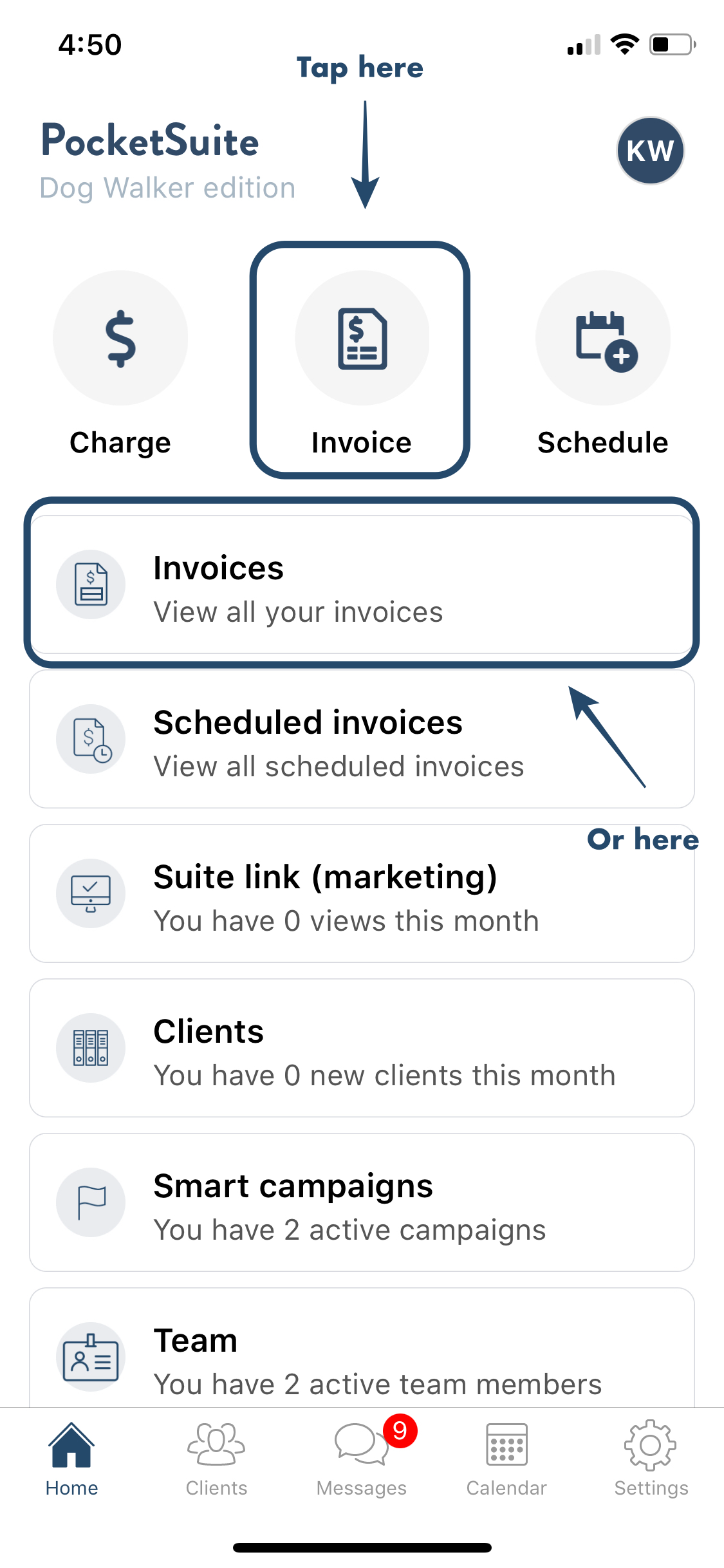 First add the client's name. The total will pre-populate depending on the items added under "itemize".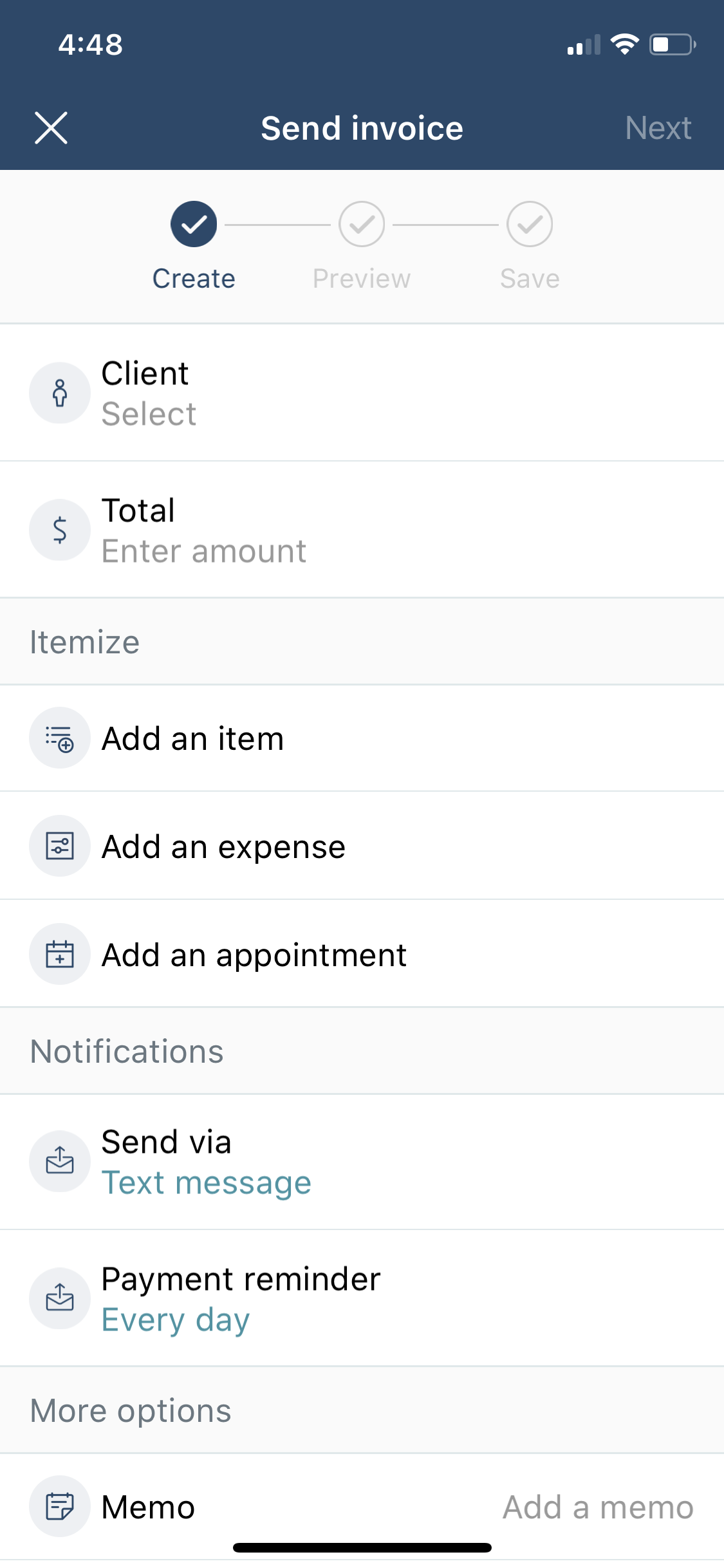 Under Add an Item, you can select from the service, class, or product list. Once you tap on done, if you need to add more items > tap on items again > add another item. You can also choose at the item level if you want to toggle on/off sales tax and the quantity of the item.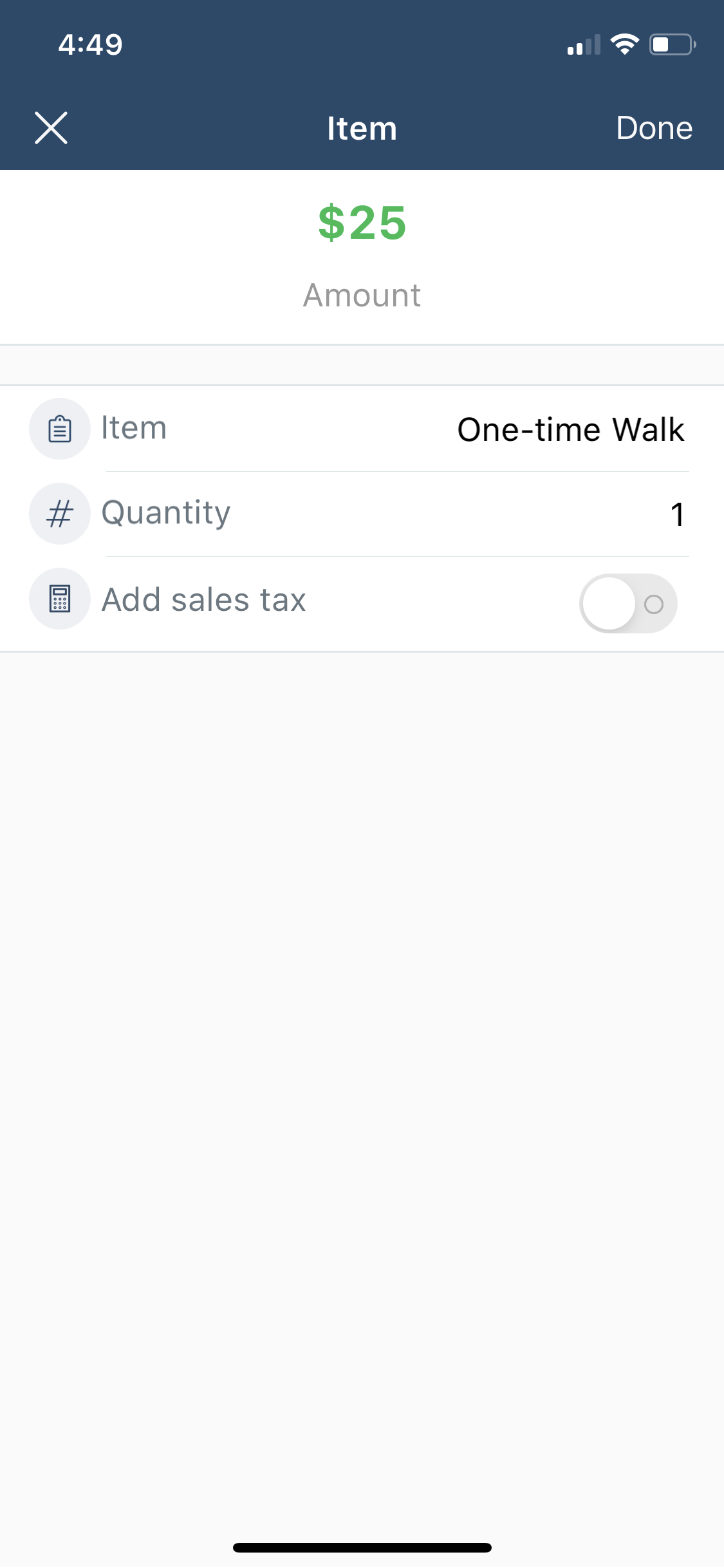 Tap on expense if there are other costs you need to account with for with the client. Add a memo that will appear in the line item to provide further information about the expense type. Like "add an item", you can tap back to expense to add additional expenses.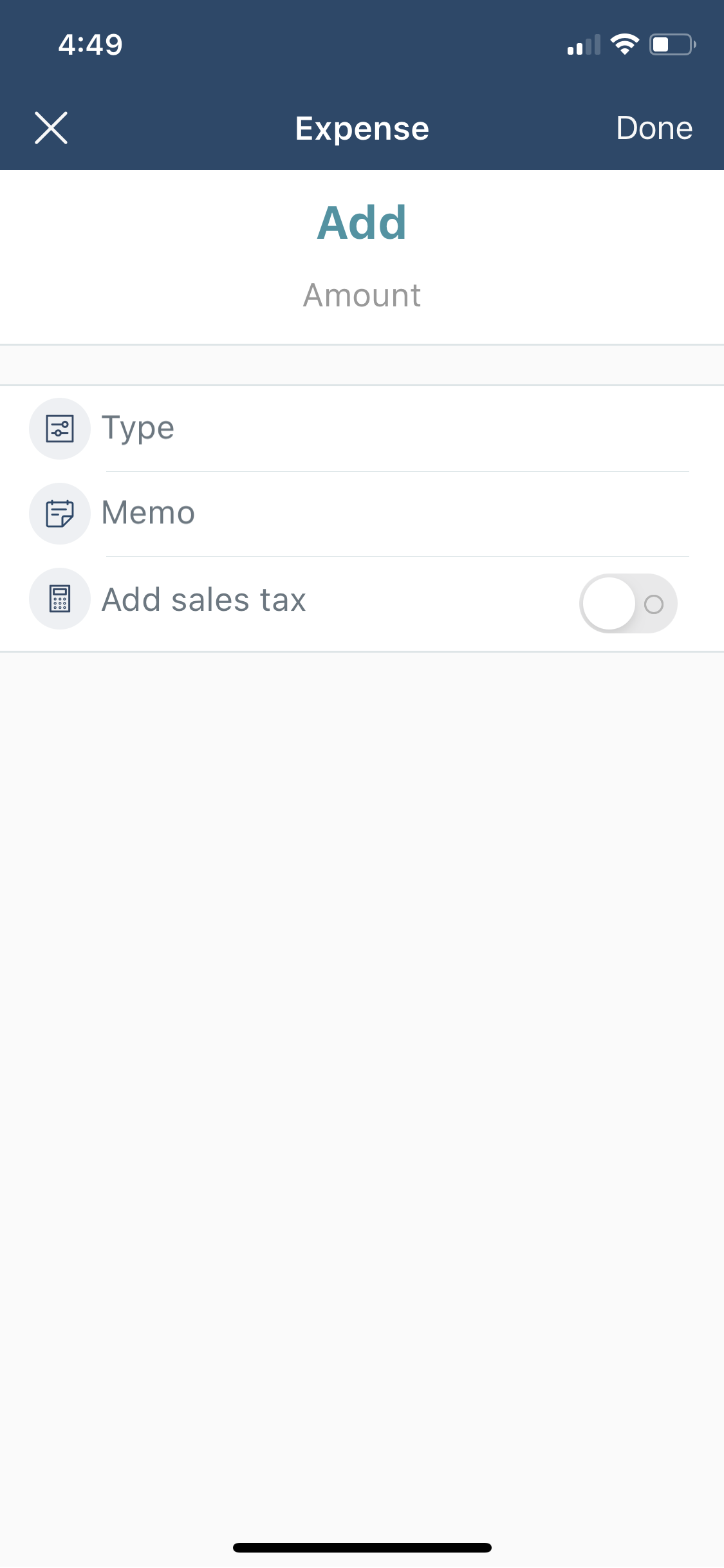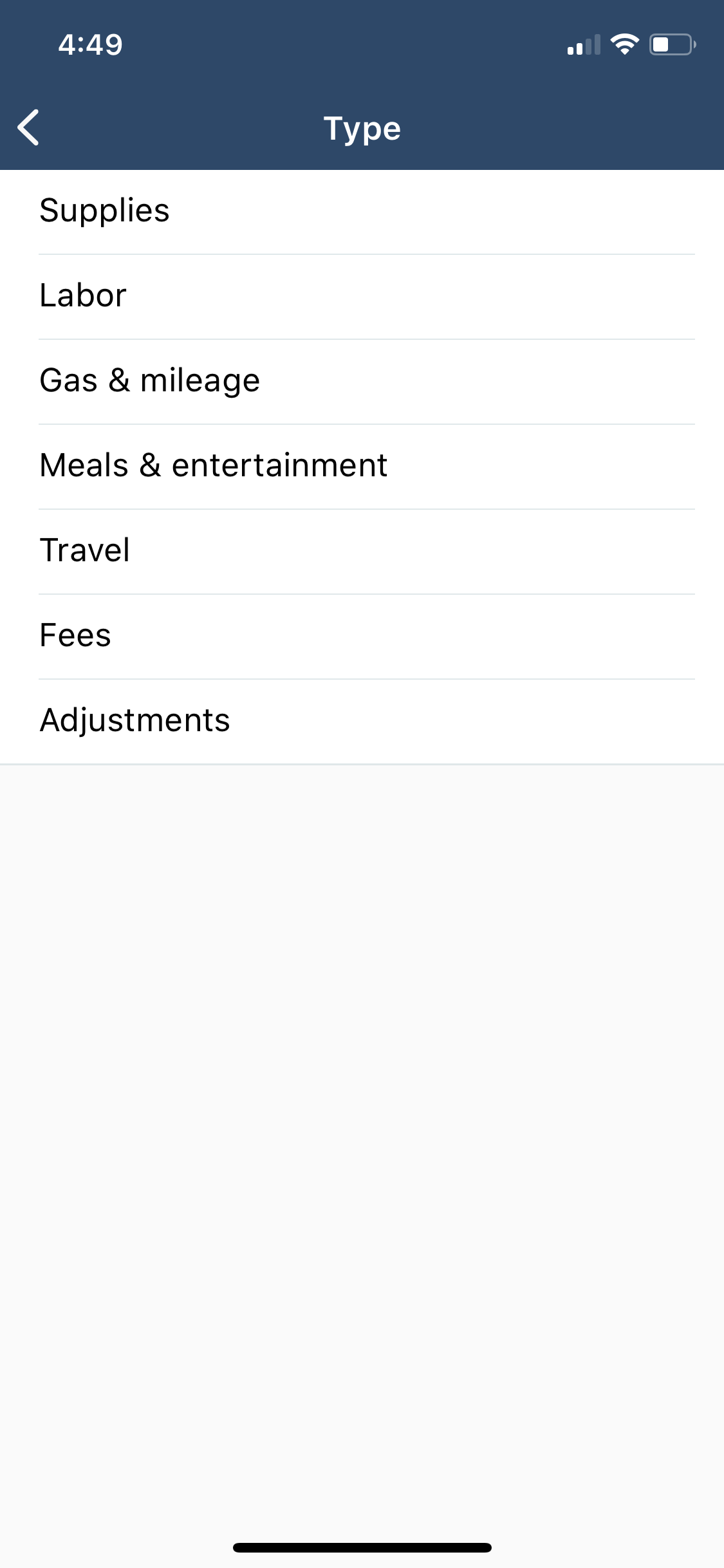 Tap on add an appointment, to add 1 appointment or multiple appointments. If you have multiple appointments open that have not been paid, you can tap the circle next to each appointment for it to be added.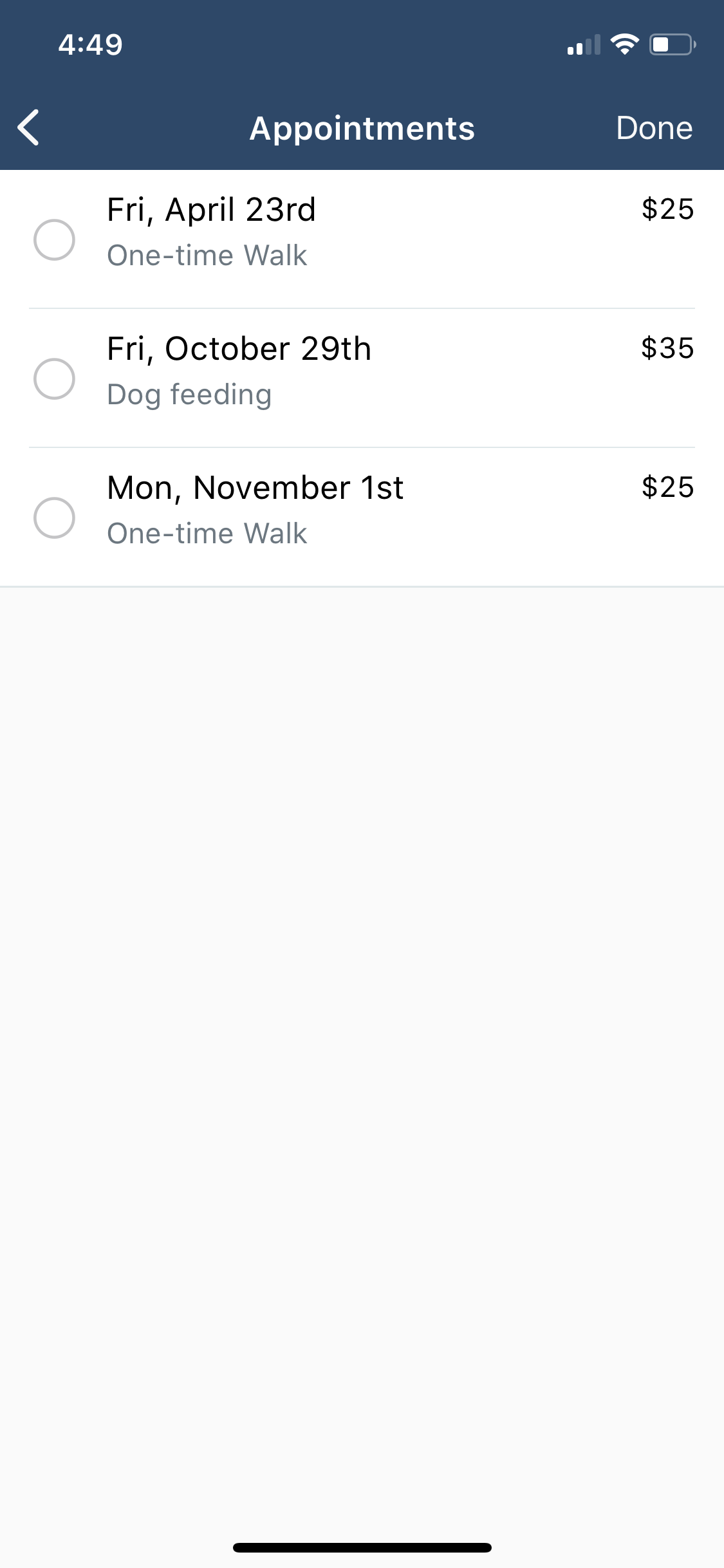 You'll have a lovely itemized view of all the items you've added to an invoice. If you toggled on sales tax for some items, this will appear in the preview of the invoice. The total shown on this screen is the subtotal.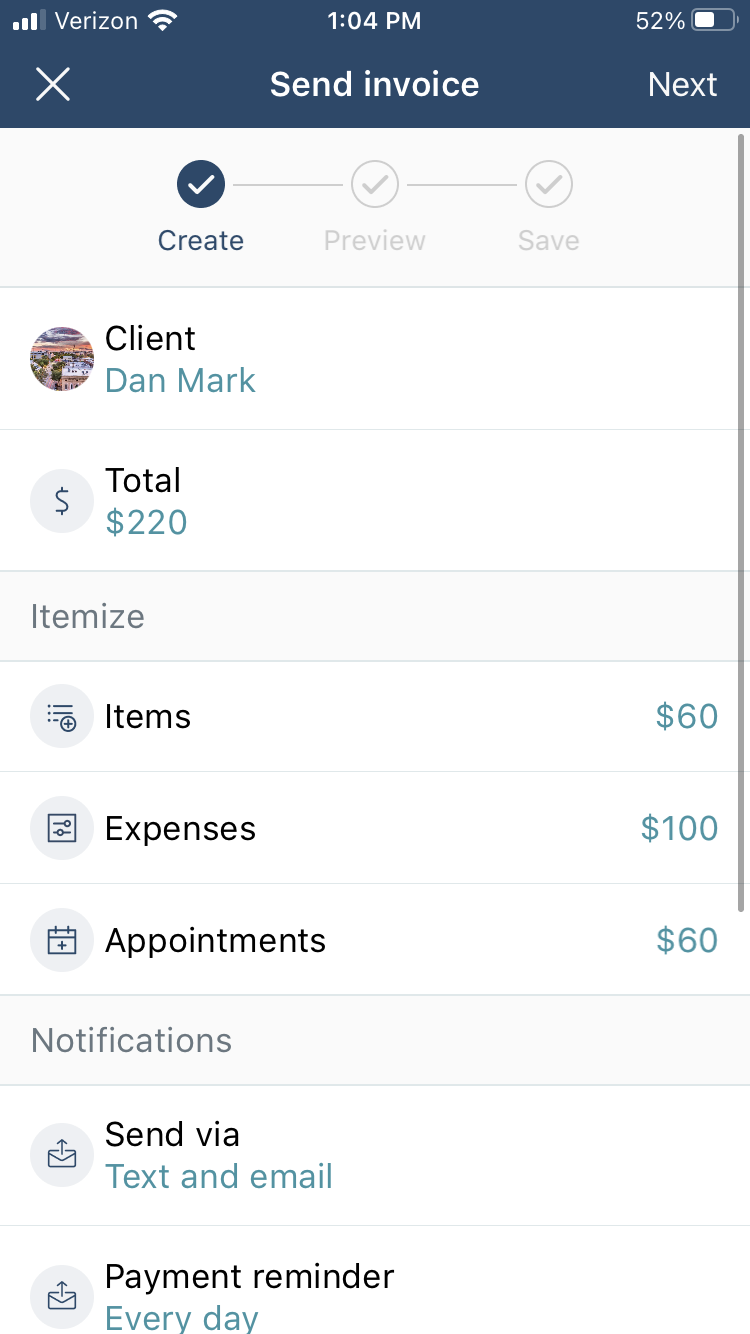 You can preview the PDF invoice that will be sent to the client in 2 places - 1) at the bottom of the invoice setup screen and 2) when you tap on next > preview. On that preview screen, you can also select to save the invoice or send the invoice. As mentioned above, the sales tax is shown on the preview. In this case, sales tax was only applied to the leash.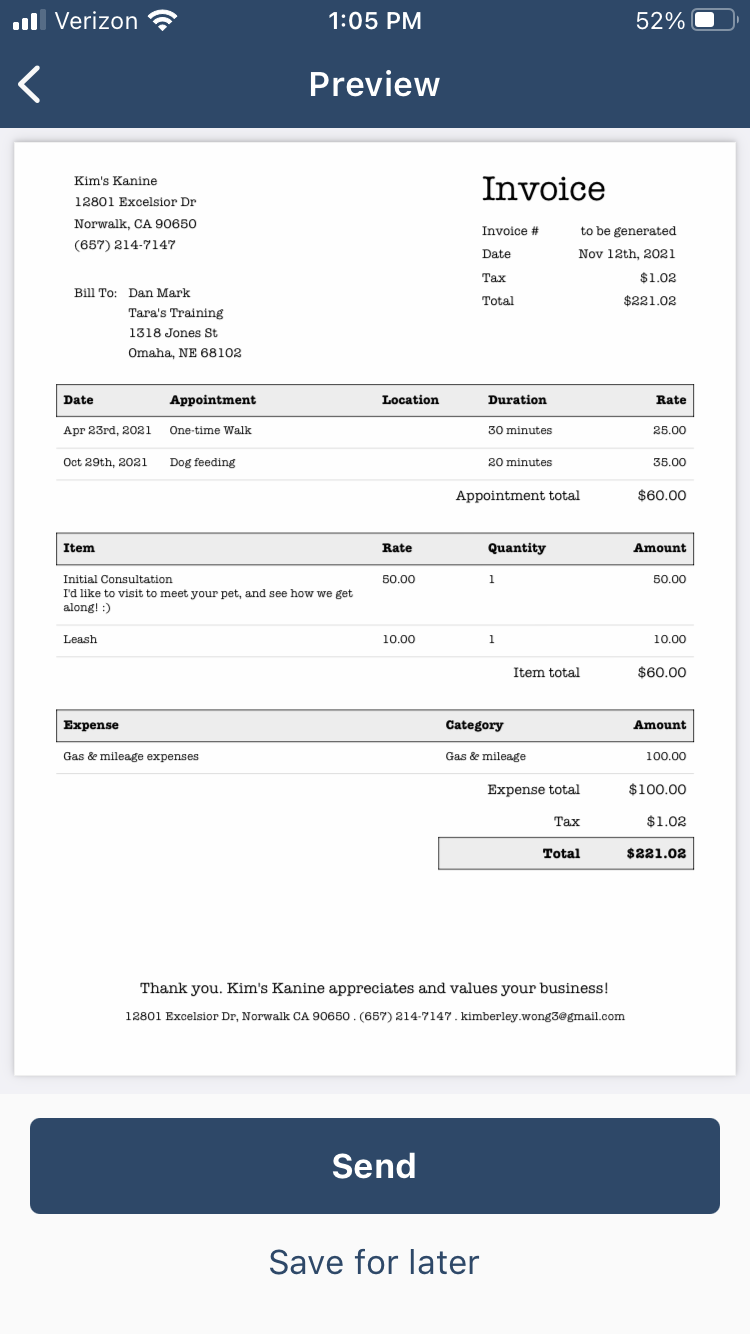 Pro Tip:
Make sure to add a logo under settings > profile so that your logo appears on all invoices. Also, double check the address under settings > location to ensure the proper address is appearing. If you do not want to share your full address, just add a city and zip code.
Setup on Desktop:
When you first sign into desktop, you will see an invoice button at the top, in between charge and schedule.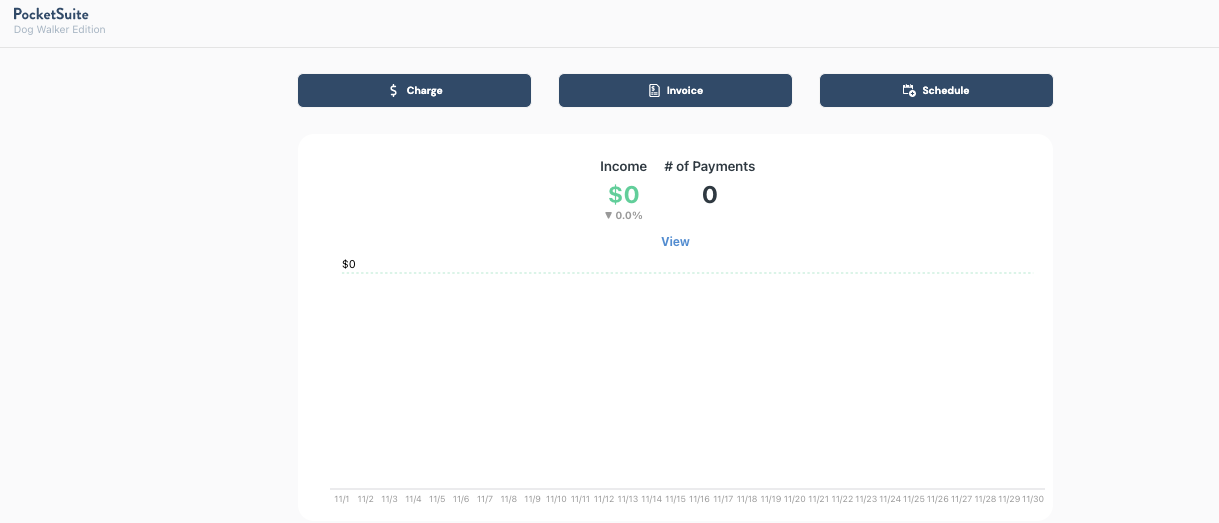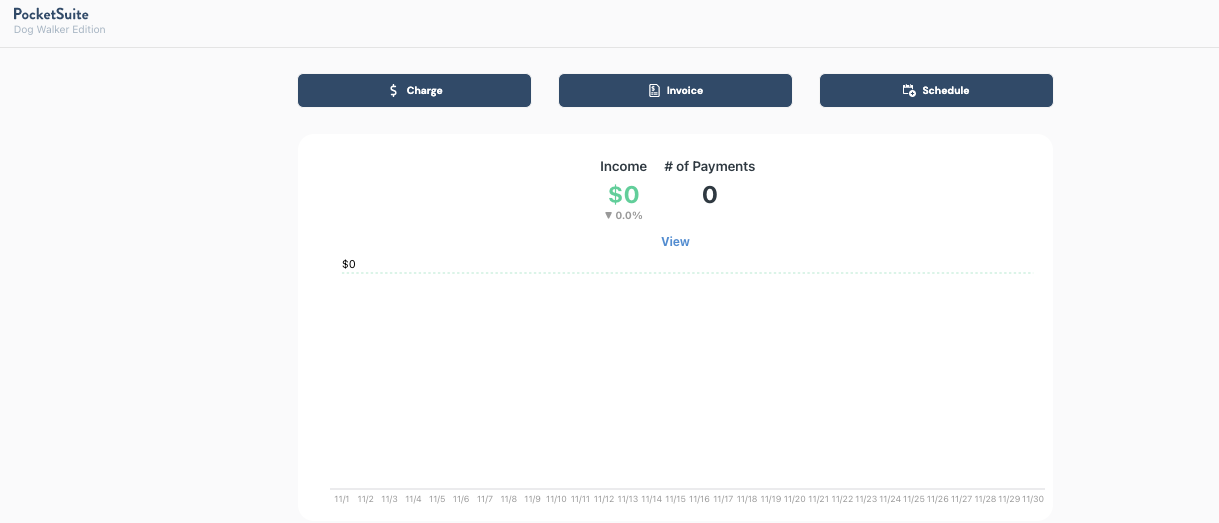 Create your invoice on the "create" screen. With itemization turned on, you will see additional fields that you can populate in the invoice.
You will be required to add a client
Add the total amount you are invoicing or let the system calculate it for you based on the items added

Under total, you will also see the sales tax option as well as a checkbox for surcharge

Add an item to be added and if you have sales tax, discounts, surcharge on, you can select if you want them off for this invoice > tap done
Click on Add again to add more items.
Add expenses if applies
Depending on the client, there may or may not be an appointment to invoice
Select how you want this invoice to be sent and how often they should be reminded to pay
You can add a memo for additional information
Attach a form or contract; however if the item you selected has a form or contract attached, it will pre-populate.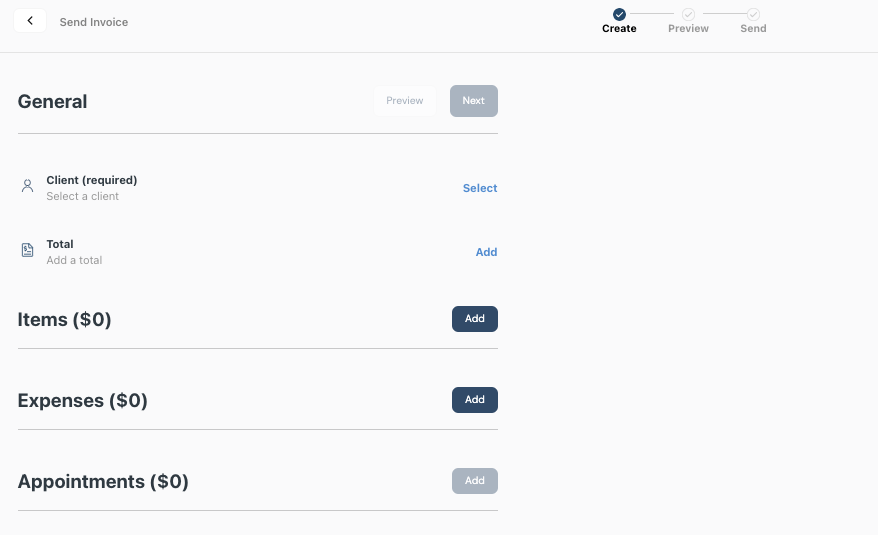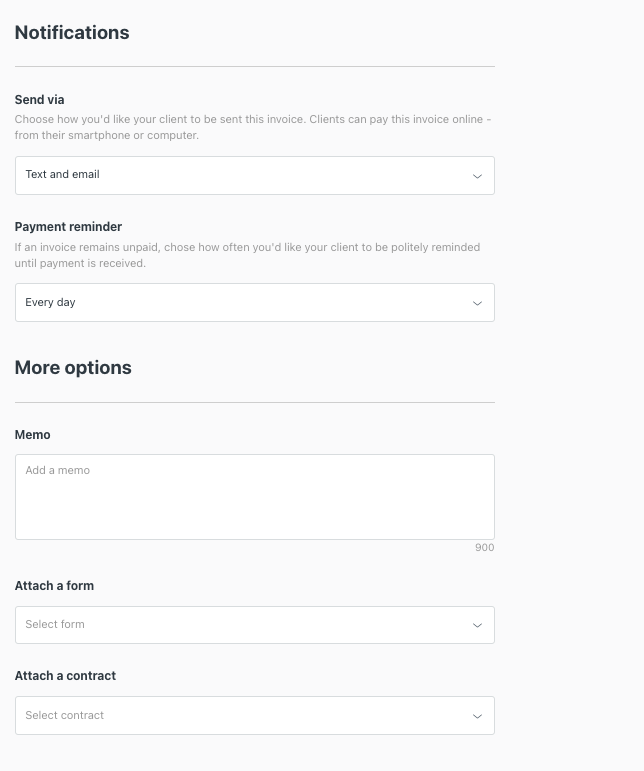 When clicking next, you will reach a preview screen. On this screen, you can view the items, expenses, appointments, etc and the breakdown of cost.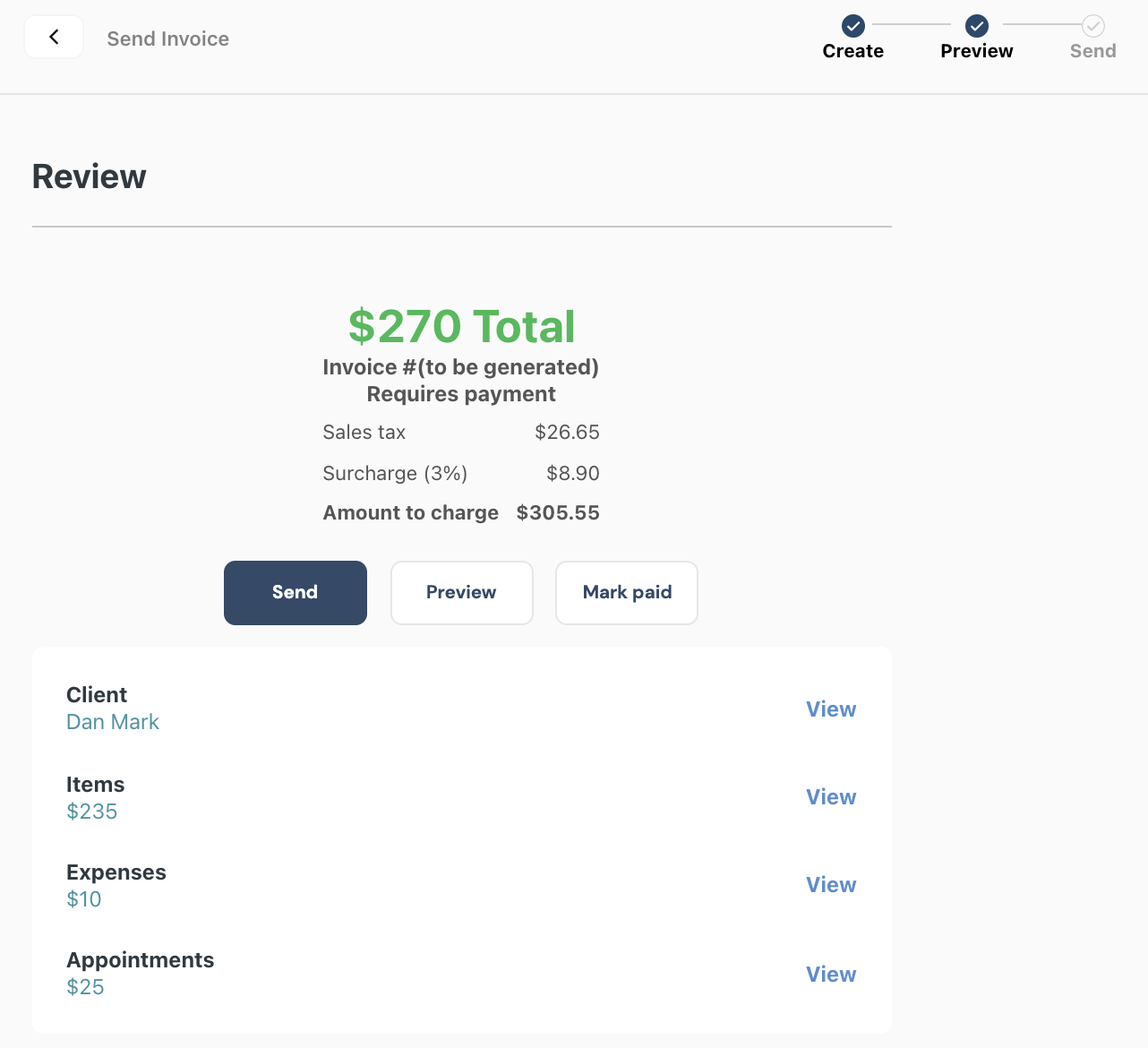 Click on send to send the invoice. Click on preview to view the invoice from the client's perspective. You can also download the preview as a PDF. Click on mark paid if the client made payment to you outside of the app.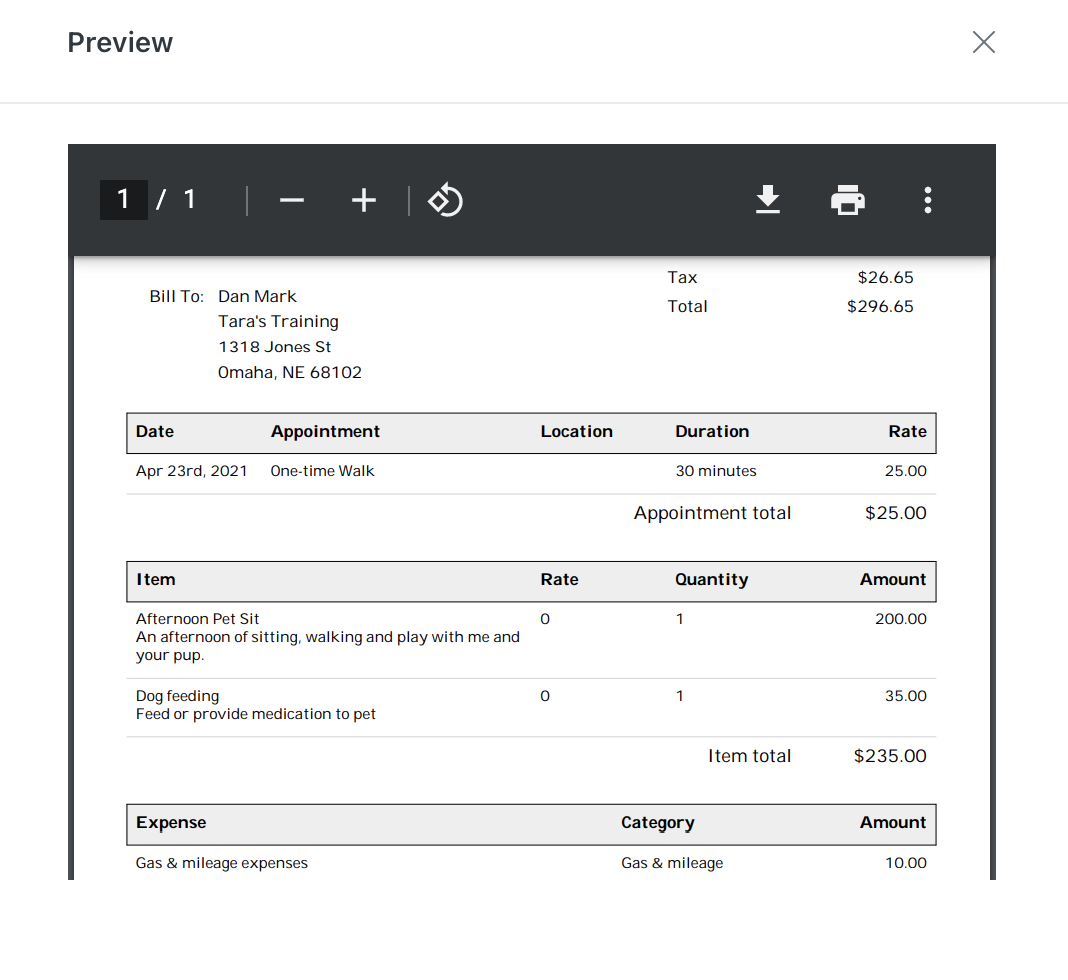 Similar to mobile, there will be a success screen at the end of sending the invoice.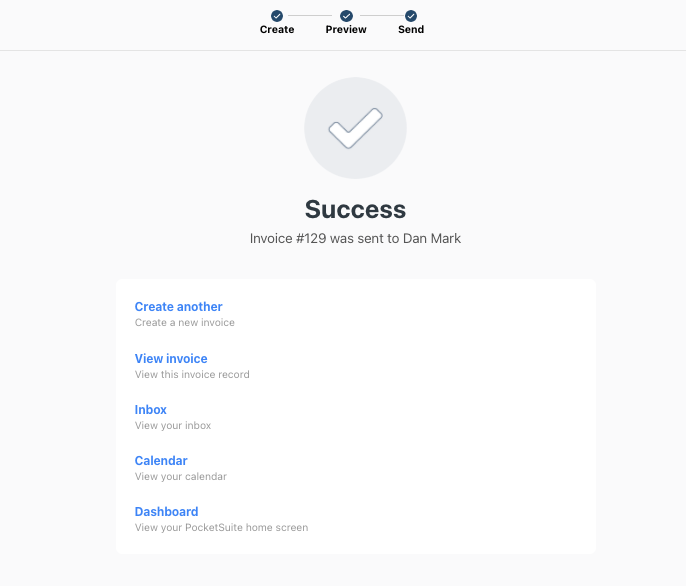 Video Setup: