Mobile Setup:
The PocketSuite app makes it super easy to give a client a discount - there are a couple different ways to do it. Start by enabling the feature here: settings > features > discounts > save.
1) Apply a discount percentage to a client profile (0 - 90%). It'll always be applied for them unless you adjust it in the total field at the time of booking.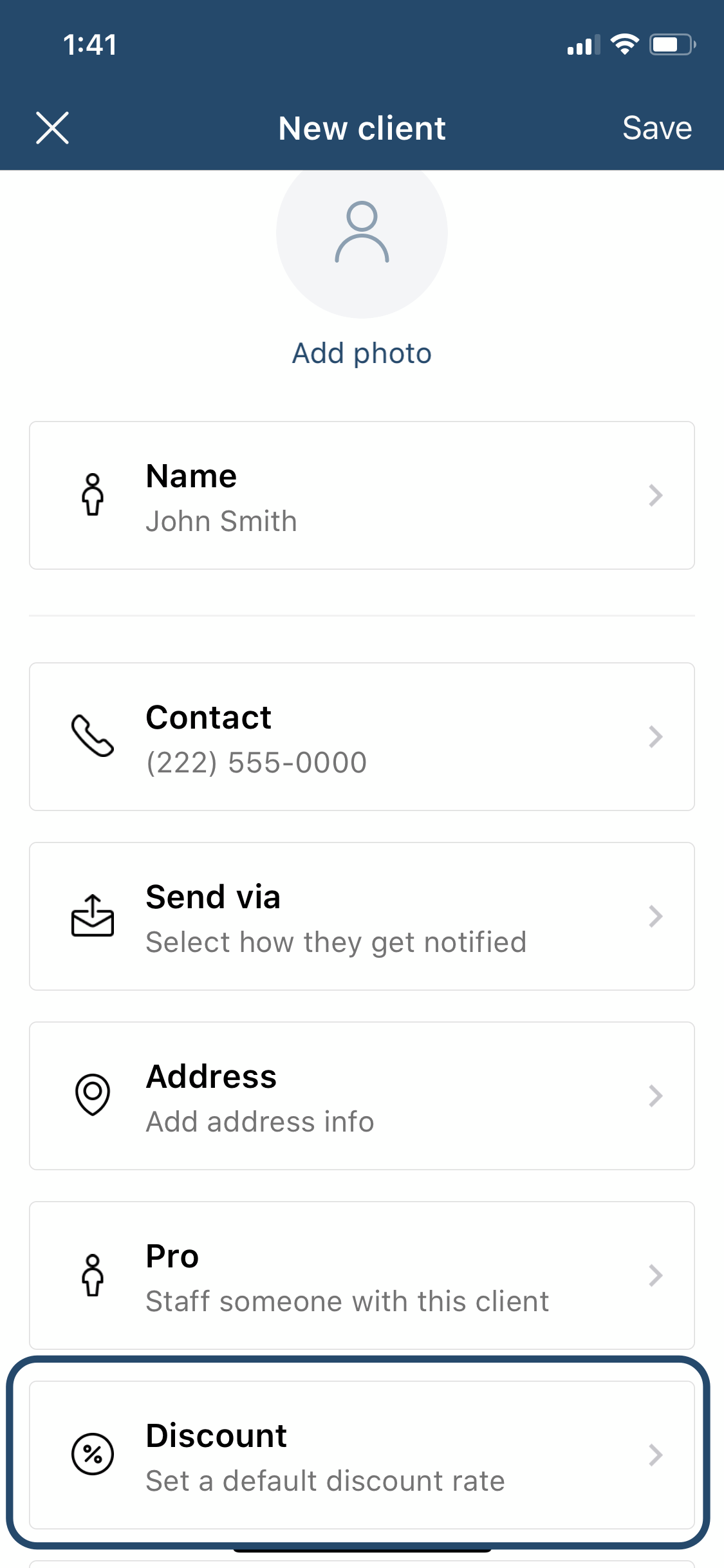 2) You can also adjust the discount at the scheduling level.
Pro Tip: You can decide which services get the discount when adding them in service.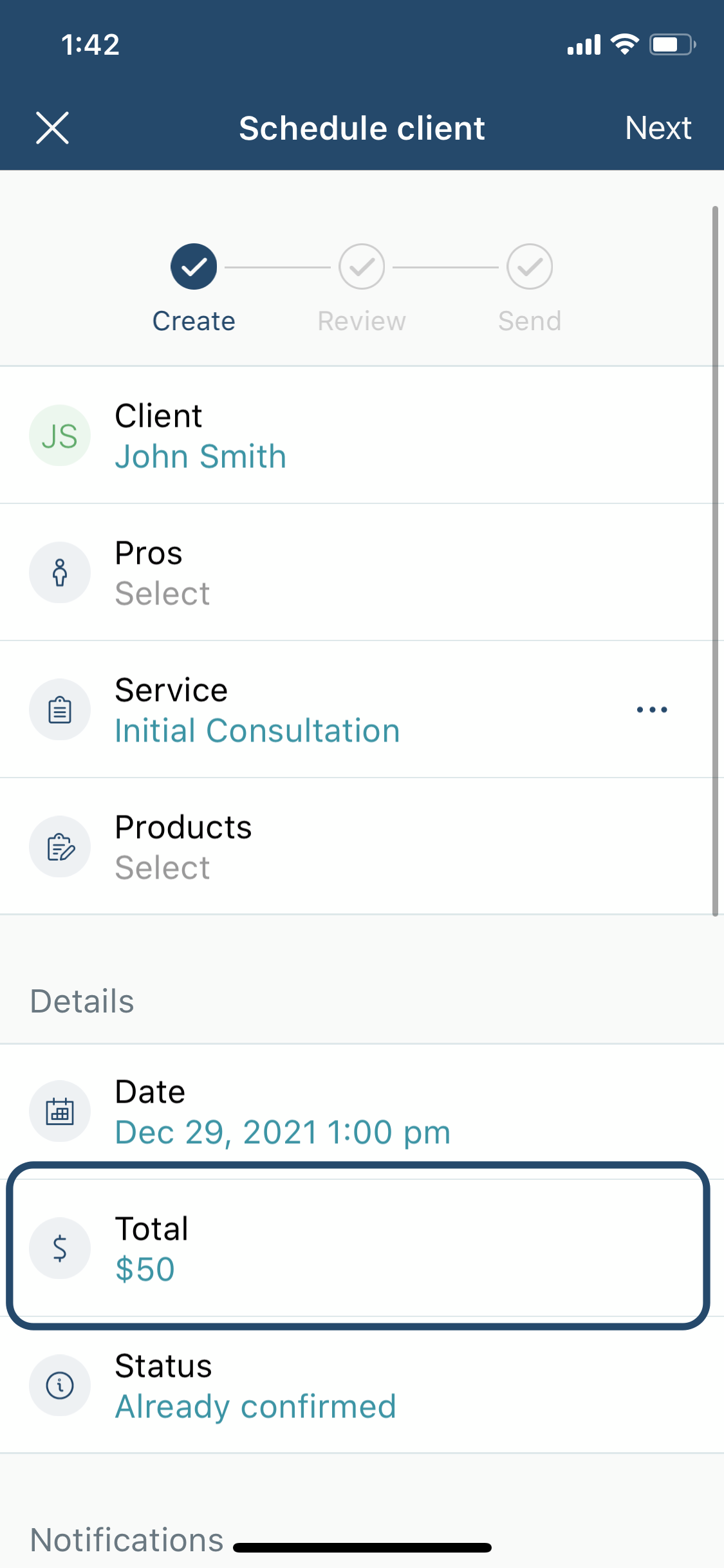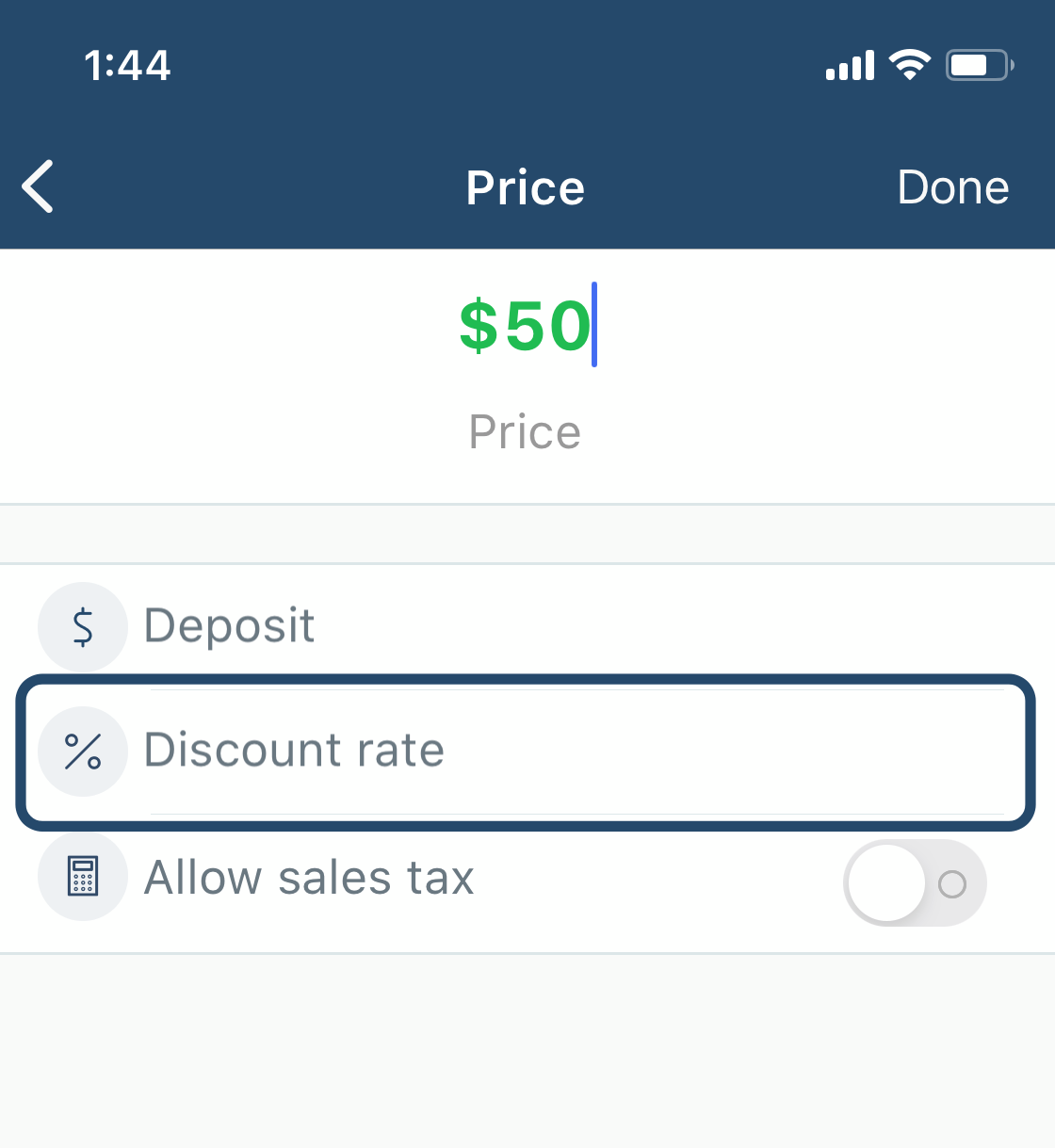 The discount can be a percentage or a fixed amount in this case. If you select percentage of total, you will see the discount rate as a percentage. If you select fixed amount, you can input the desired amount.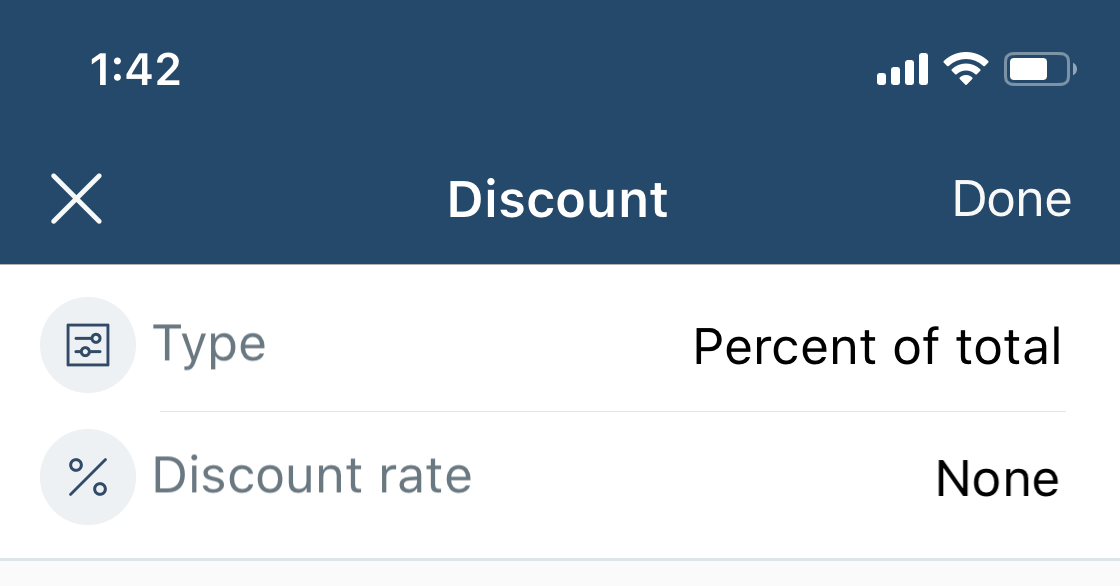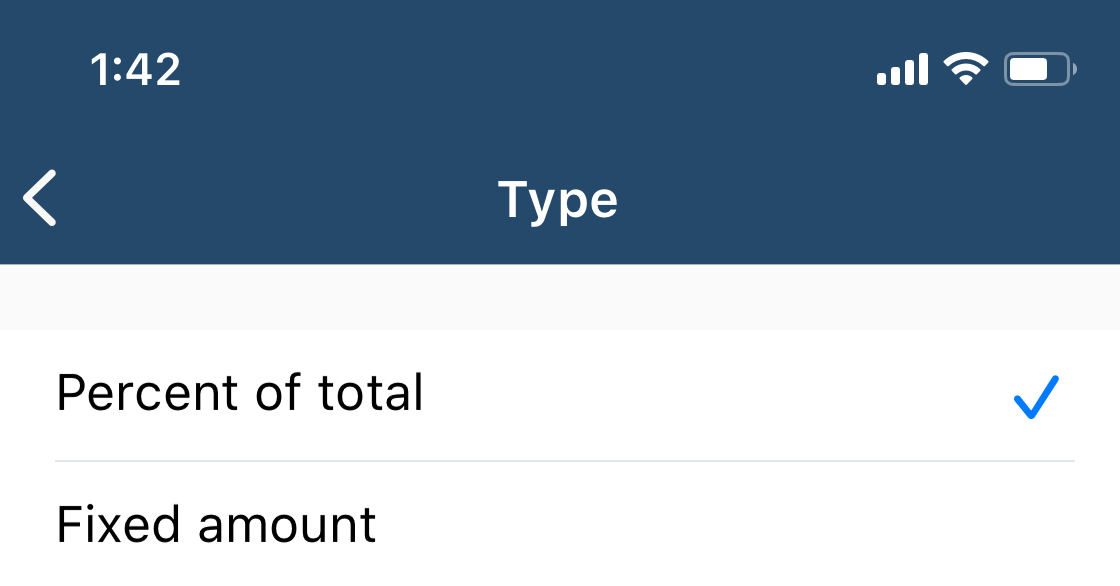 You can also add or adjust a discount anywhere you can adjust the "total" - on a calendar booking or invoice, for example. Tap total to access the screen where you can find the discount field.
3) Another way to add discounts is to apply it on the settings level for all clients- you can go to settings > services, packages, classes, or subscriptions to apply discounts as well. In this case, you can only apply the discount as a percentage.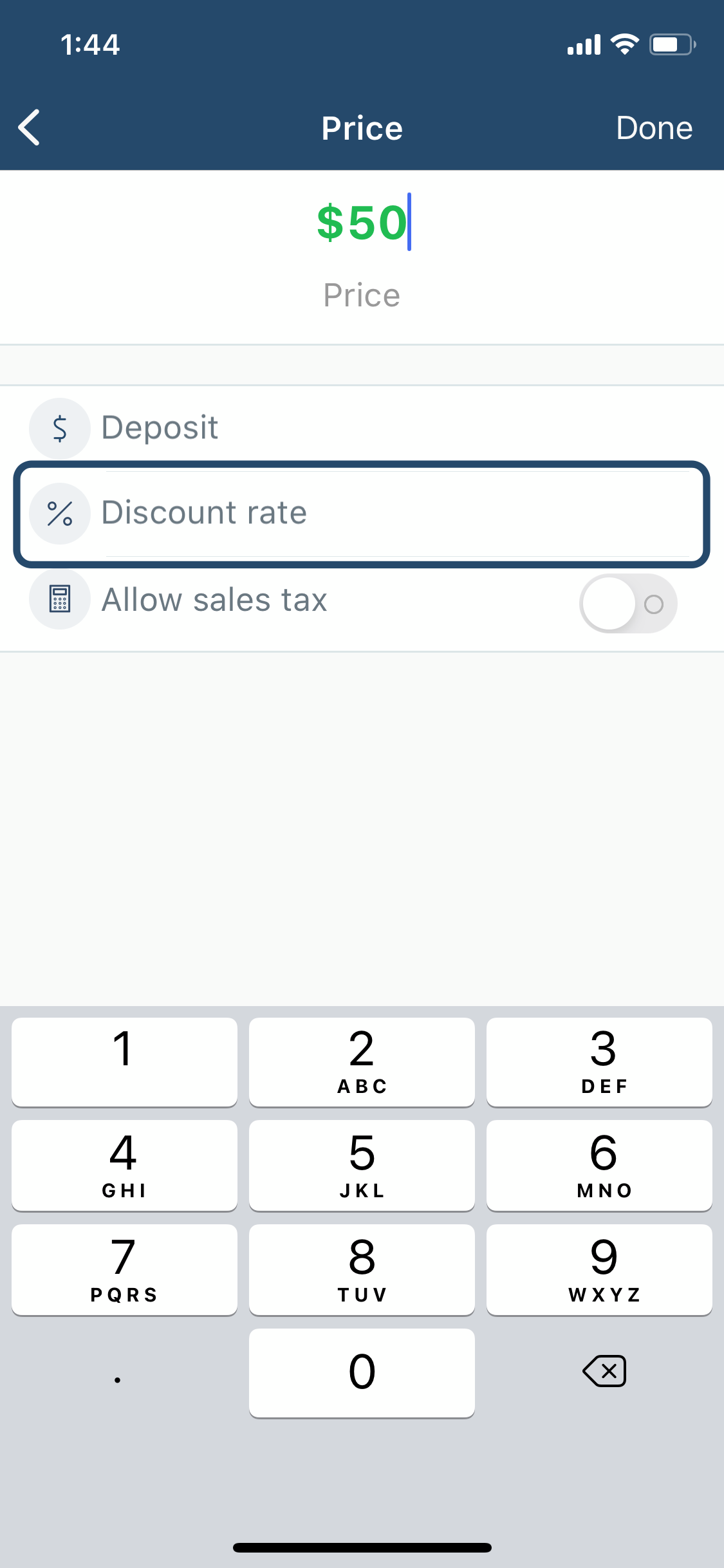 4) For invoices with or without itemization (head to settings > features > itemization > save), you can add a discount on the total and can select if the discount applies to that item.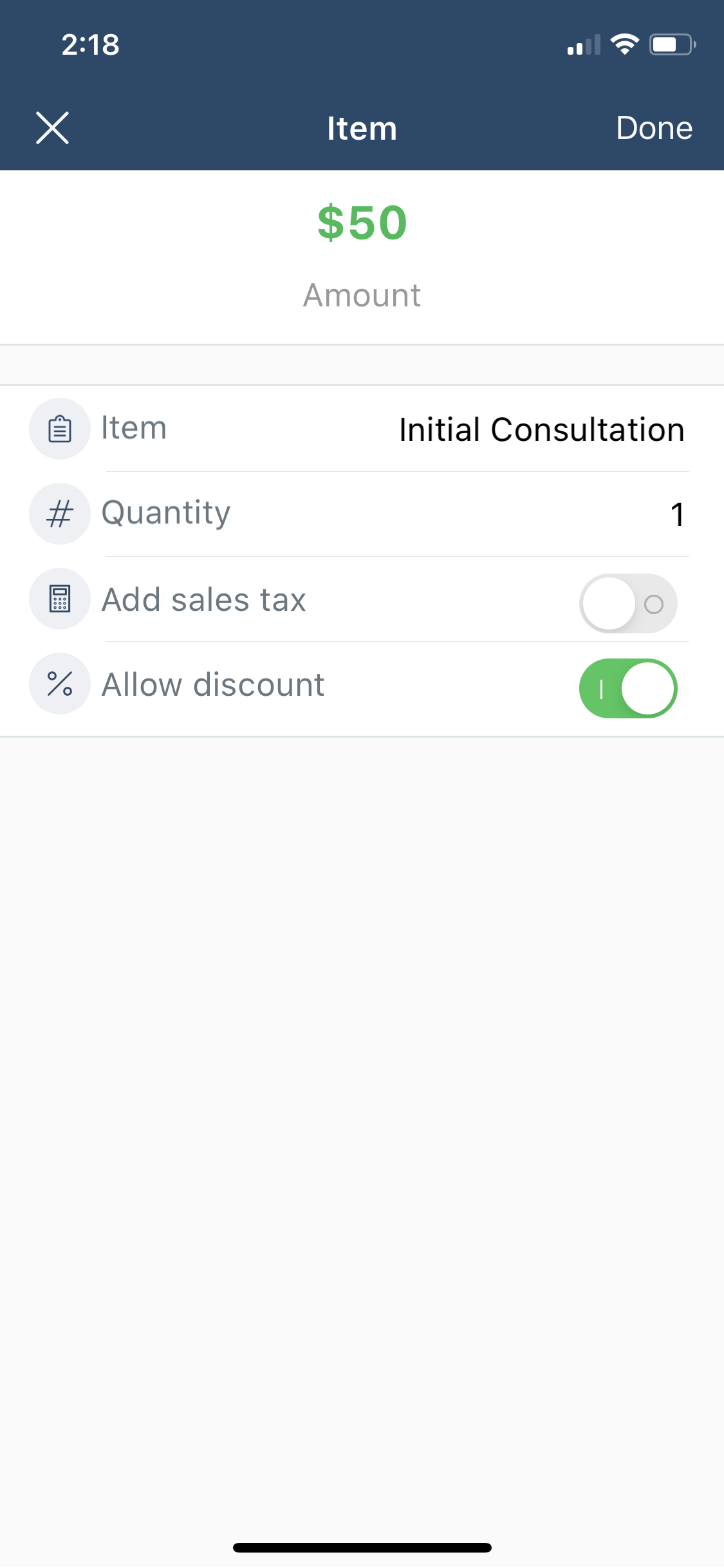 One last way to add discounts is with a Smart Campaign. You can add seasonal discounts with an expiration date, discounts just for clients who've purchased a specific item or a number of items, and much more.
Video Walkthrough: