The PocketSuite app makes it super easy to give a client a discount- there are a couple different ways to do it. Start by enabling the feature here: settings > features > discounts > save. 
You'll then have a couple different ways to apply a discount. First, you can add a discount to a client profile. It'll always be applied for them unless you adjust it in the total field.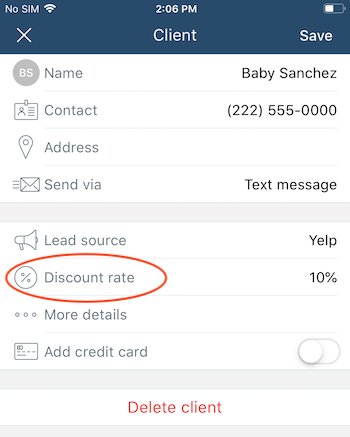 You can also add or adjust a discount anywhere you can adjust the total- on a calendar booking or invoice, for example. Tap total to access the screen where you can find the discount field.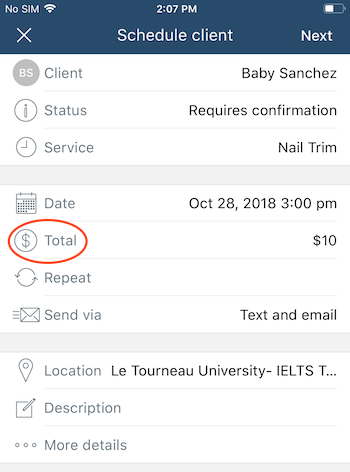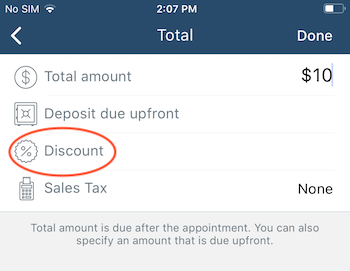 Another way to add discounts is to apply it on the settings level for all clients- you can go to settings > packages, classes, services, or subscriptions to apply discounts as well. One last way to add discounts is with a Smart Campaign. You can add seasonal discounts with an expiration date, discounts just for clients who've purchased a specific item or a number of items, and much more.
For video instructions on this feature, check out this tutorial: