Tips are a wonderful way for your clients to show their appreciation of your hard work and artistry. Enable the feature here: settings > features > gratuity > save.
Once you've done that, you can go to settings > scheduling to set your suggested gratuity amount that will appear to the client when they're checking out.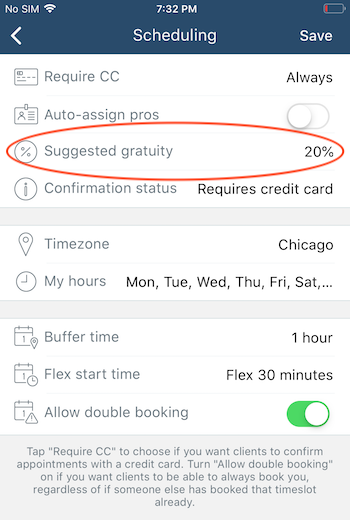 They always have the option to skip or adjust the suggested amount.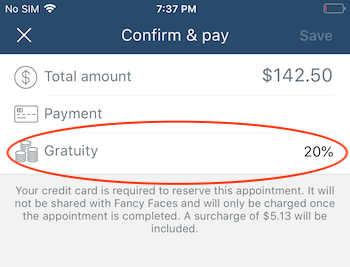 If you'd prefer video instructions to this feature, take a look at this tutorial video: