Did you know you can even further streamline your workflow by putting booking in the hands of your clients? It takes a little setup initially, but once that's done, you're basically on auto-pilot! Here's how to do it:
Go to settings > features > online booking > save.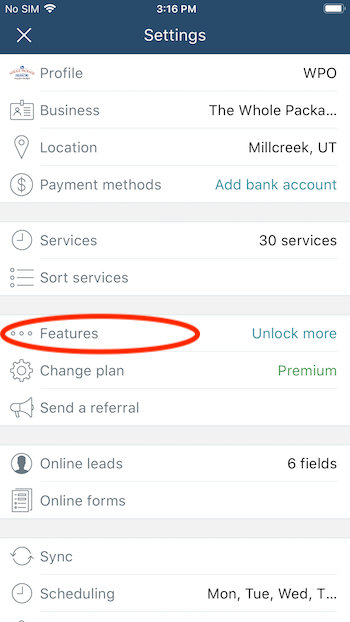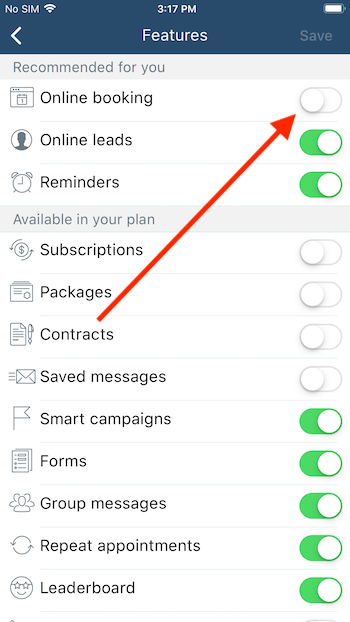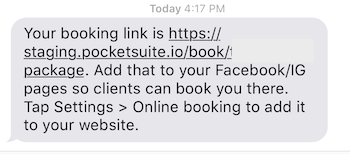 You'll then be sent a booking link you can put anywhere- Facebook, Instagram, emails, or anywhere else! If you'd prefer, we can install a booking link button on your website for you. Just email us at support@pocketsuite.io
You'll want to make sure your services, classes, packages, etc are all set up so they'll be visible online for your clients. If there are any you'd rather not make available, you can go to them individually and toggle off "show online". If you'd like to send the online booking link quickly right from within PocketSuite, open a message to a client, then tap the WWW icon at the bottom. That'll pull up a list of your services, forms, etc. Voila!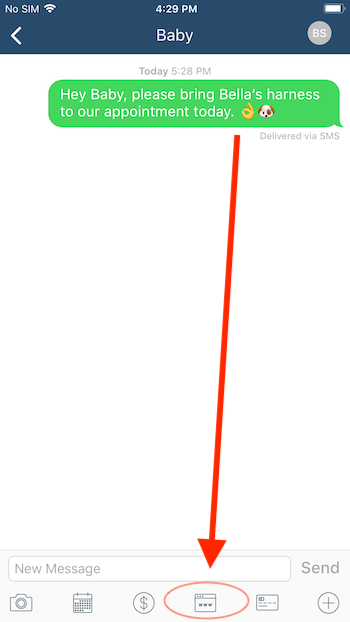 If you'd prefer a video visualization on this feature, take a look at this instructional video below: