PocketSuite allows you to quickly and easily save frequently sent messages as templates to be used for any client. Here's how: go to settings > features > saved messages > save.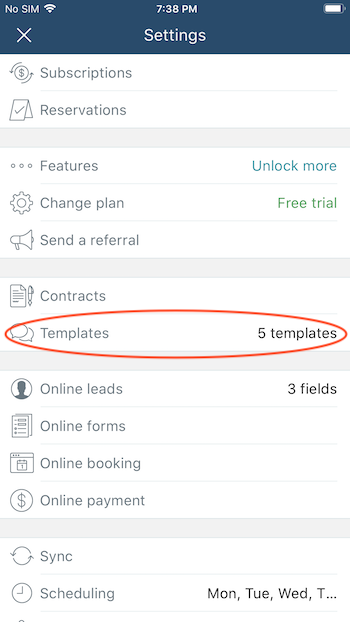 Then you'll have a Templates section in settings. We've pre-populated a few templates for you, but you can customize them, or delete them and add your own!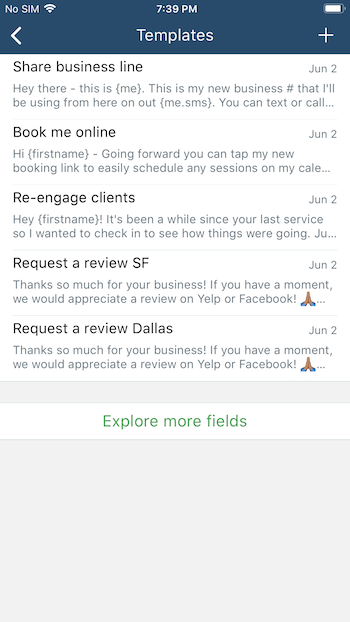 PocketSuite can automagically pull in your client's info if you use dynamic fields. 
You can then easily access your saved message templates by going to any message then tapping the small icon of an envelope (see below).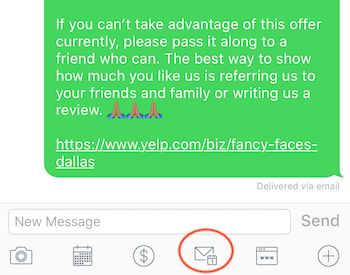 For visual instructions on this feature, check out this video below: