Whether you're a fitness trainer, dog professional, or beauty guru that provides courses, PocketSuite's class feature has you covered.
To begin, make sure the feature is toggled on under settings > features > classes > save.
Quick Setup:
Once you have classes turned on, you'll want to tap on class under settings. In this section, you may see pre-populated classes for your industry, which you can edit or use as an example to create a new class. To create a new class, tap the (+) sign.
Detailed Setup:
Class setup
Go to settings > classes > (+) to create a new class. This section includes:
Name

Price (you can collect a deposit and/or add a discount)

Class Description

Class Type - Single Drop In, Series, or Open Enrollment

Class size or number of participants

Waitlist (only available for single drop in class)

Schedule - when do the classes occur

Location, if different from the business location

Lead Time - how much time do you need before a client can book you

Show online - available under online booking

Any contracts or forms that are part of this class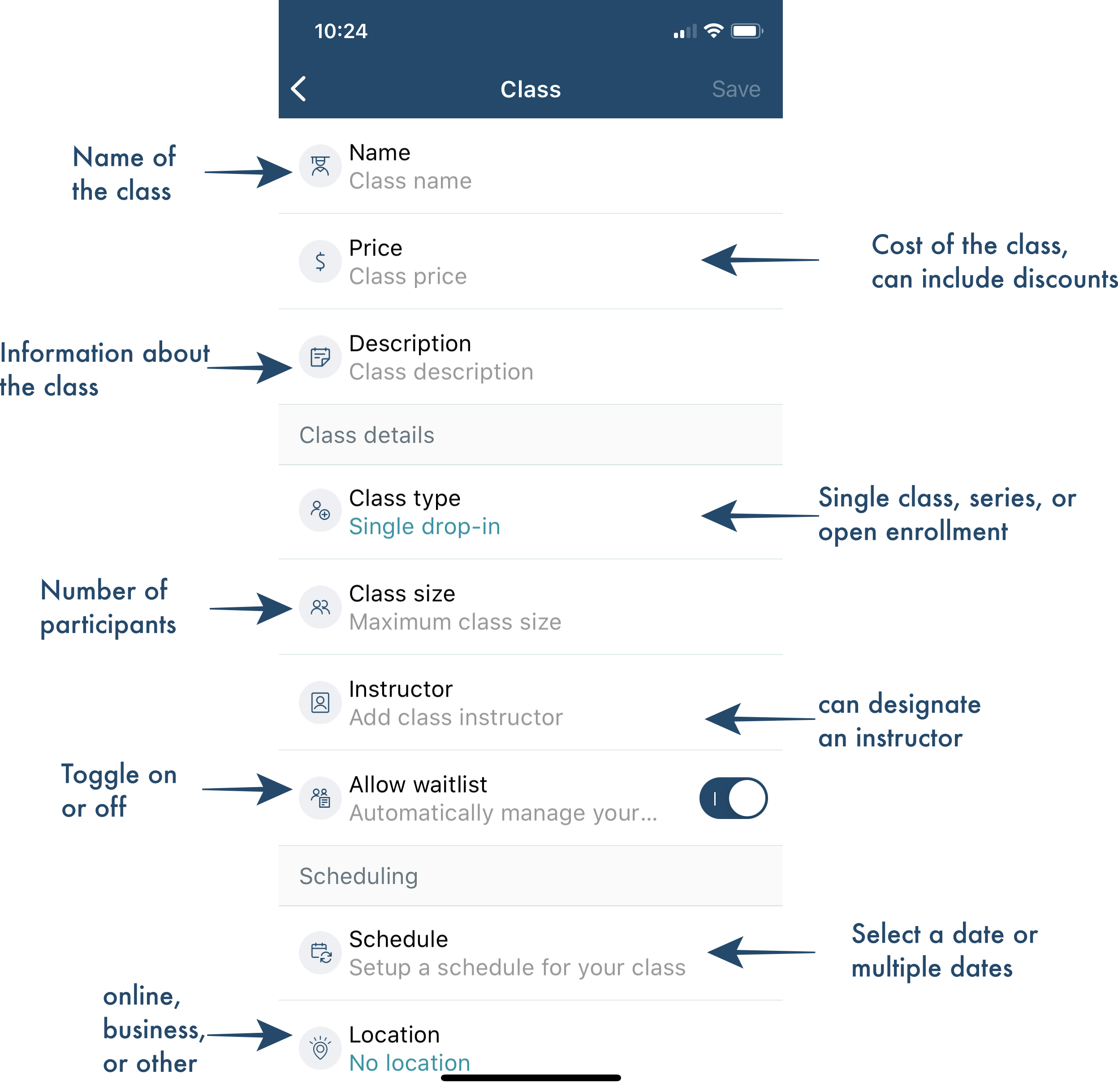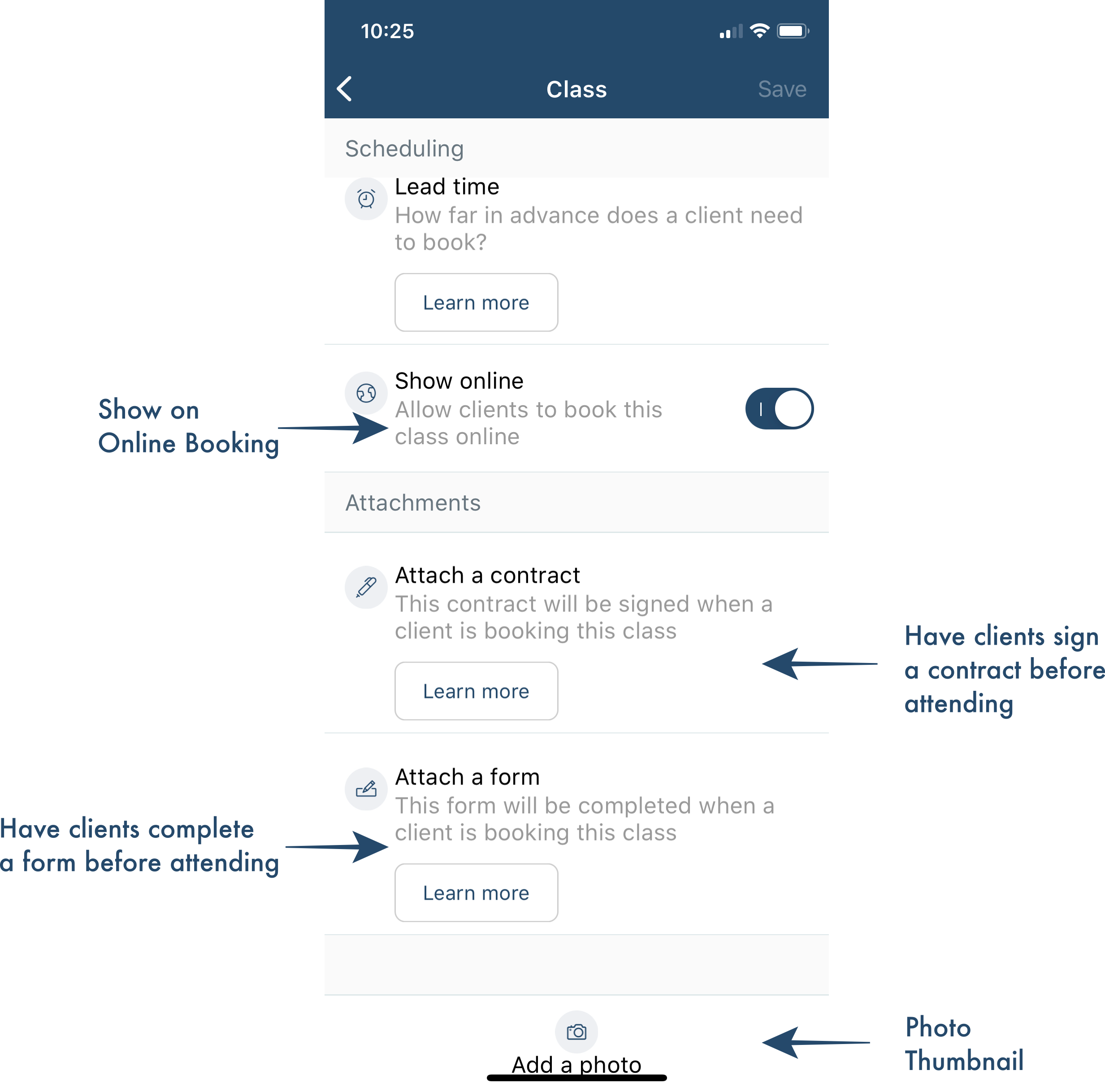 Pro Tip*: If you offer a single, one time class, make this class type a single lesson. If you have more than 1 single lesson class, select multiple lessons. If you have multiple classes as part of a program, make it a series. If you offer a series class and allow students to start at any time, select open enrollment.
Then you're ready to schedule the class! You can do that now, or save it until later.
Create class schedule - change/ add dates
If you decide to schedule the classes at a later time, you can access a particular class's dates by going to Settings > Classes > Specific class name > select view calendar > select date, duration and time of class.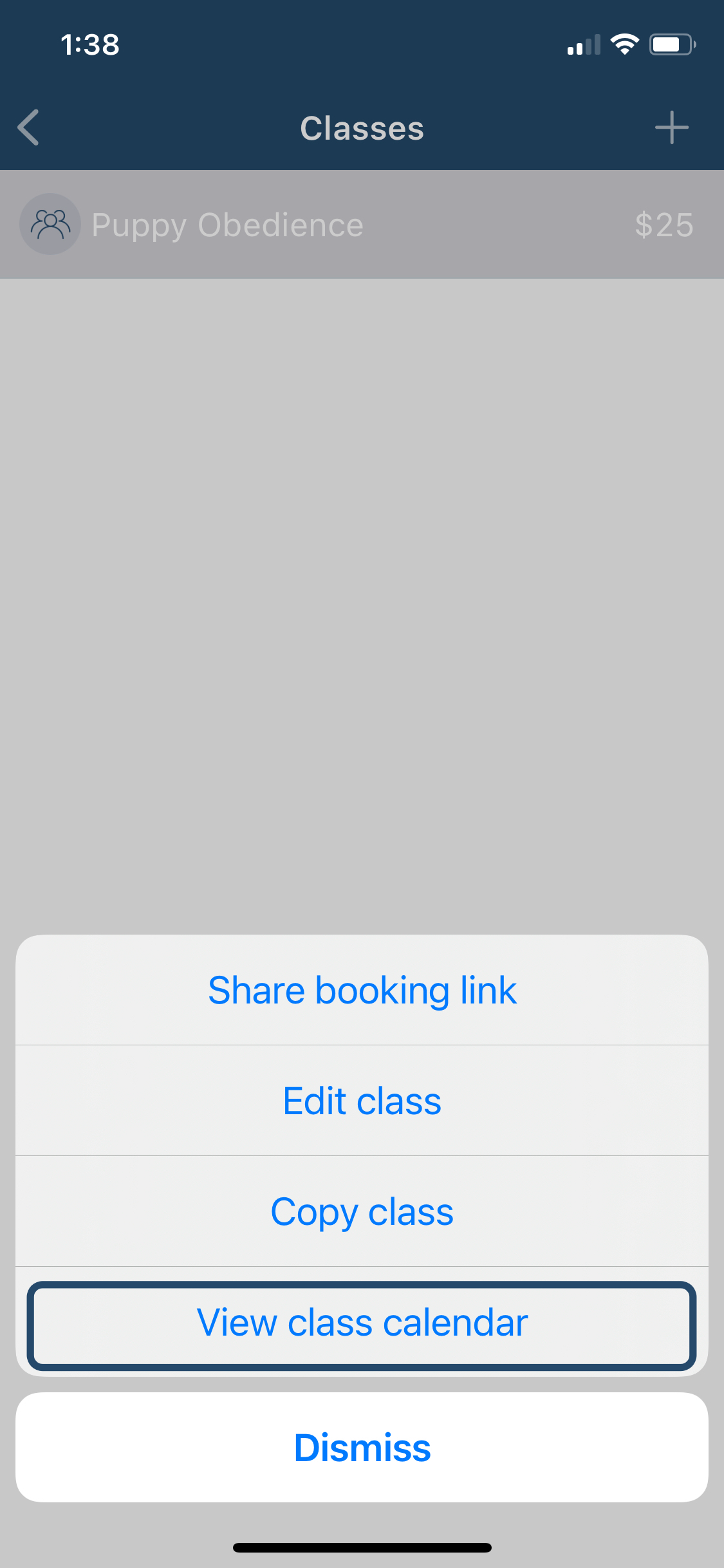 Book a class
By toggling on to "Show Online", this allows your clients to see and enroll in your class from your online booking site. If you would like to manually schedule your clients in a class, head to the calendar and select the class for which you'd like to book your client. Once you've selected the class, tap "book" to schedule a client or tap "roster" to see the clients already in the class.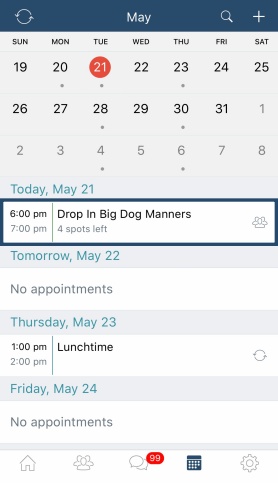 Once you've selected the class, you can select book to book a client or select roster to see the people already in the class.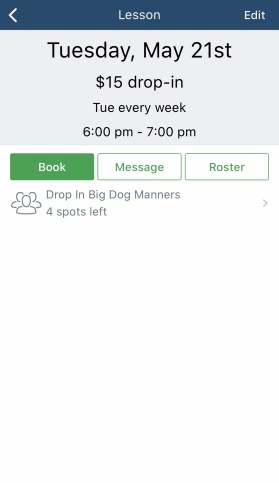 Waitlist
If you have a waitlist toggled on, this allows clients to join your waitlist. Should there be a client cancellation more than 24 hours from your class start time, a client from your waitlist will be added to your class roster. If your waitlist is toggled off, clients will not be able to join a waitlist and must select a different class.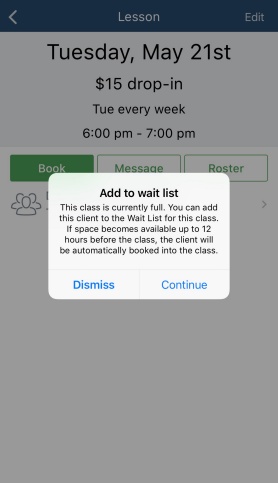 Check in or Cancel clients
If you tap roster, you'll see all the clients enrolled in the class. Swipe left and you can check them in when the class begins or cancel them from of the class.
Video Setup: