Whether you're a fitness trainer, dog trainer, or give lash courses, PocketSuite has got your classes covered. To begin, make sure the feature is on in settings > features > classes > save.
Then you can go to settings > classes to create a new class.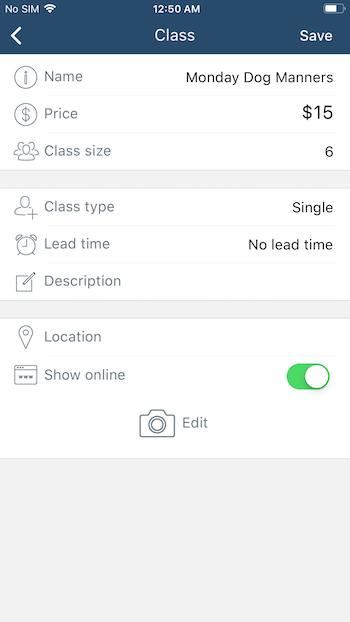 Protip: If your students can take a single class, make the class type single. If they'll be enrolled in all instances of the class, such as a Summer Bootcamp, make it a series.
Then you're ready to schedule the class! You can do that now, or save it until later.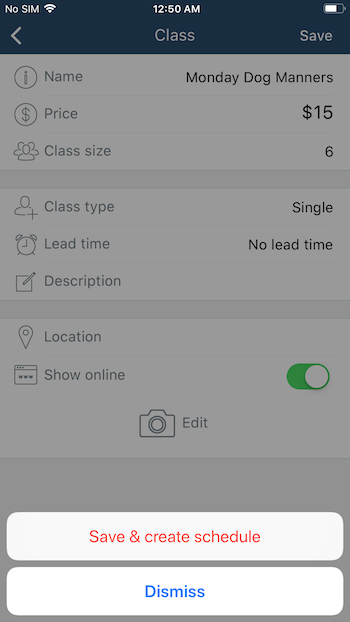 If you decide to schedule the classes at a later time, you can access this particular class's dates by going to settings > classes and tapping the tiny calendar icon to the right of the class name.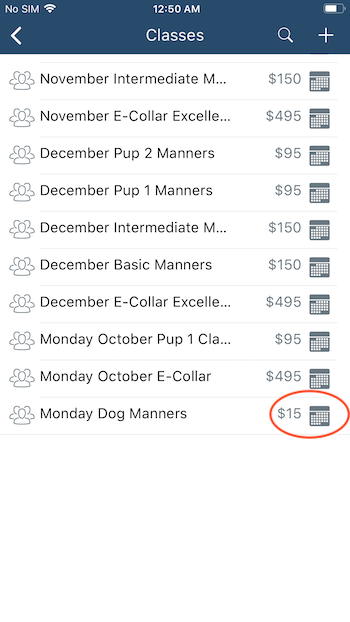 Once your class has been created and scheduled, your students can then begin booking themselves into the class if you've opted to show it online. You can also book them. When the class fills up, you or your students have the option of booking into the class which will place the student on the waitlist. 
When it's time for the class, if your students have the app and location permissions turned on, they will be automatically checked into the class when they arrive. If not, you can manually check them in by tapping the roster > swipe left on their name.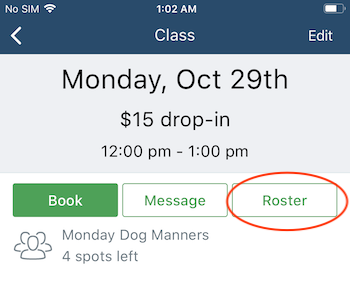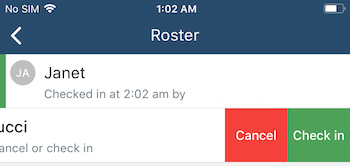 If you'd prefer a video visualization of this feature, take a look at this instructional video below: