If you have several service types or multiple locations, PocketSuite makes it easy for your clients to find what they're looking for with categories. This is a way to sort your services into buckets so it'll appear online in a streamlined manner. Be sure it's on in settings > features > categories > save.
Quick Setup:
You'll then have a section in settings called categories. You can set up categories for types of services, different locations, or even different Pros if you have team members. Tap + to add a new category, then in "items", decide which services, classes, packages, or subscriptions should go in the category.
You can reorder the way the categories appear by tapping the three lines, then dragging the category where you'd like it by holding your finger on the lines out to the side of the category name.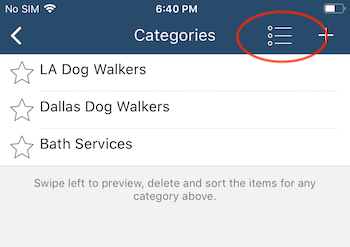 Protip: Once you start using categories, any item not in a category will no longer appear online, so be sure they've all got a home!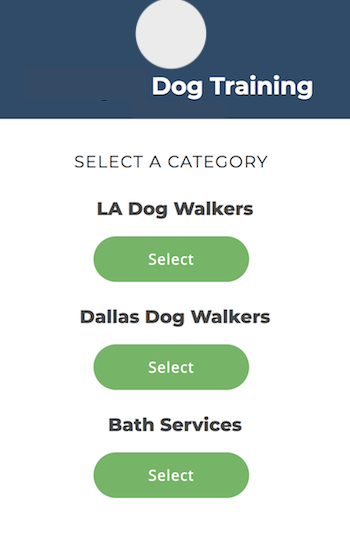 Detailed setup:
Create a Simple Category
If all you need is a bit of organization of your services, a Simple Category could be all you need.
1. Ensure you have the the Categories feature enabled:
Open up PocketSuite Settings, tap Features, scroll down until you see Categories, tap the switch to turn the feature ON and then tap Save. Now, when you go back to Settings, you should see Categories listed.
2. Create a New Category
Once you've enabled Categories, tap on the menu item to be taken to Category Settings and then tap the Plus Button**. Creating a basic category is as easy as:
a) Adding a Name
b) Selecting the Services you offer that fall under your new category
c) Tapping Save
Create a Professional Category:
If you really want to make your category look clean and professional, you should also:
a) Add a Description
b) Add a Cover Image
Edit Your Categories
To edit a category, just tap on it. You'll be taken to the Category Details view. You can also swipe on a category to delete it, or drag the handle for a category up and down to reorder them.
ProTips:
Here are a few things about using Categories that you might not know:
a) By flipping a category's Show Online switch to OFF, you can prevent clients from booking any of the services in that category.
b) You can use categories to send clients to targeted services by adding ?category=CategoryName to the end of your booking link. For example, the Category Name I set for the one I created above was Salon Services. So, in this case, I would add ?category=SalonServices to the end of my booking link to send clients directly to that category.
Pretty rad, right?