Estimates are an effective way to let your clients know what to expect from your work and what their financial obligation will be. PocketSuite makes it easy to send estimates on the fly. Be sure the feature is enabled in Unlock more features > estimates > save. Note: If you can't find estimates in features, it may not be part of your industry. Send us a support message in the app and it can be enabled for your account.
Quick Setup
From the dashboard, select estimates.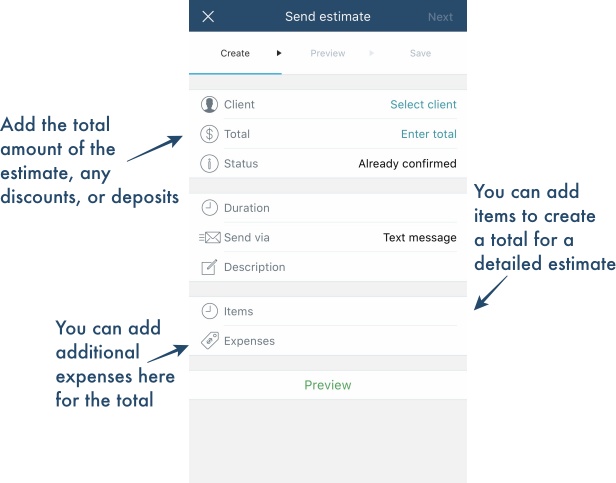 Detailed Setup
Once it's turned on, you'll have an estimates dashboard on the homepage of the app. You can tap into it to see and take action on any open estimates.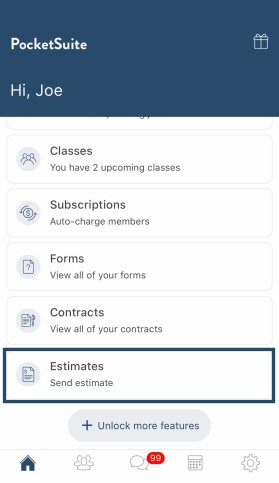 Create an Estimate
To create an estimate, you'll need a client and a total. If you want a more detailed description, you can add items or other expenses at the bottom of the estimate along with a length of time the job will take. Once filled out, you can select next and send it to the client.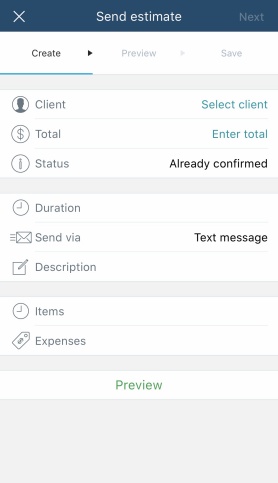 Total Price
You can add a deposit due up front, a discount, add sales tax, or add a surcharge for credit card payments.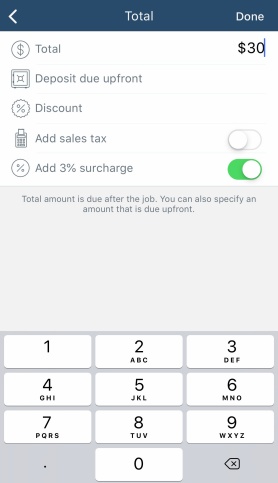 Estimates Dashboard:
From the dashboard, you can see estimates from this week, month, year, or total for all estimates. You can also filter the estimates to see just what you're looking for. If you tap on an estimate, you can then select edit.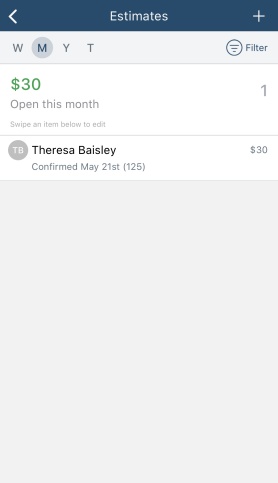 In edit, you can invoice the estimate instead, add it to the calendar, or even make a copy. On this page you can also charge the client or mark the estimate as paid via another method, such as cash.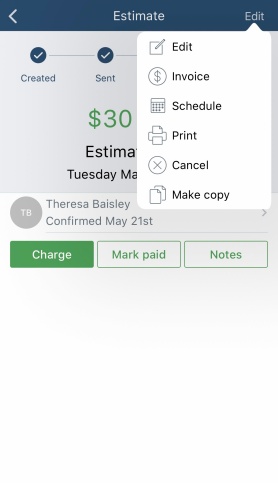 If you charge the client, you'll see the calculations done for you at the bottom- we will always let you know what the client has already paid and what is remaining to charge.
For another visual of this feature, check out this instructional video: