Multiple services allow you or your clients to easily book more than one service, class, product or anything else! This is an amazing way to increase your income. Go to settings > features > multiple services > save to get started.
Quick Setup:
Now you can add more than one service by selecting the bubbles instead of the green buttons when making an appointment or any scheduling. Be sure to select Done when you've selected all the services.
Detailed Setup:
Once you've enabled the feature, when you are scheduling or invoicing a client, you'll have bubbles next to each of your services. You can tap as many as you'd like to add to the appointment or invoice.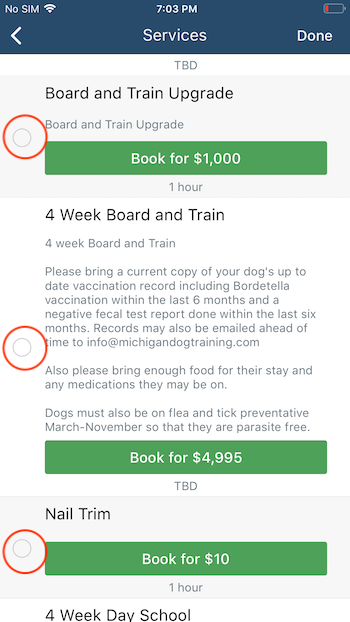 Once that's done, you'll see you now have a list of services as opposed to just one. The system will automatically add the duration of all the services and attempt to find a time slot that will accommodate them.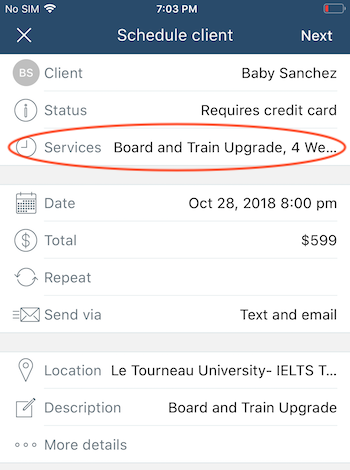 If you'd like more visualization on this feature, check out the video below: