PocketSuite's credit card processing fee is a flat and low 2.9% + 30¢, no matter what type of card your client chooses to use. However, if you'd like to pass these fees along to the client as a convenience fee for accepting credit cards, you can enable surcharge. Go to settings > features > surcharges > save to turn it on.
Now when you go to schedule a client appointment (or they schedule themselves online), a 3% surcharge will be automatically applied to their booking.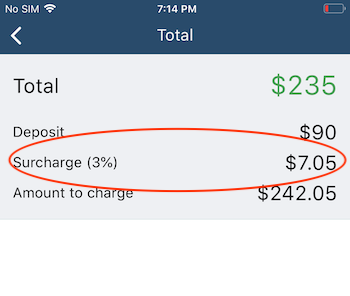 You can toggle the surcharge off if you go to the total field.
Check out the video below: