PocketSuite's credit card processing fee is a flat and low 2.9% + 30¢, no matter what type of card your client chooses to use. However, if you'd like to pass these fees along to the client as a convenience fee for accepting credit cards, you can enable surcharge. Then all you will pay is the flat $0.30 per transaction bank fee.
Setup:
Go to settings > features > surcharge > save to toggle on.
Once the surcharge feature is on, when you schedule a client for an appointment, the 3% surcharge will already be toggled. If you want to turn off the 3% surcharge for a particular client, you can do so on this screen, switching the toggle to grey.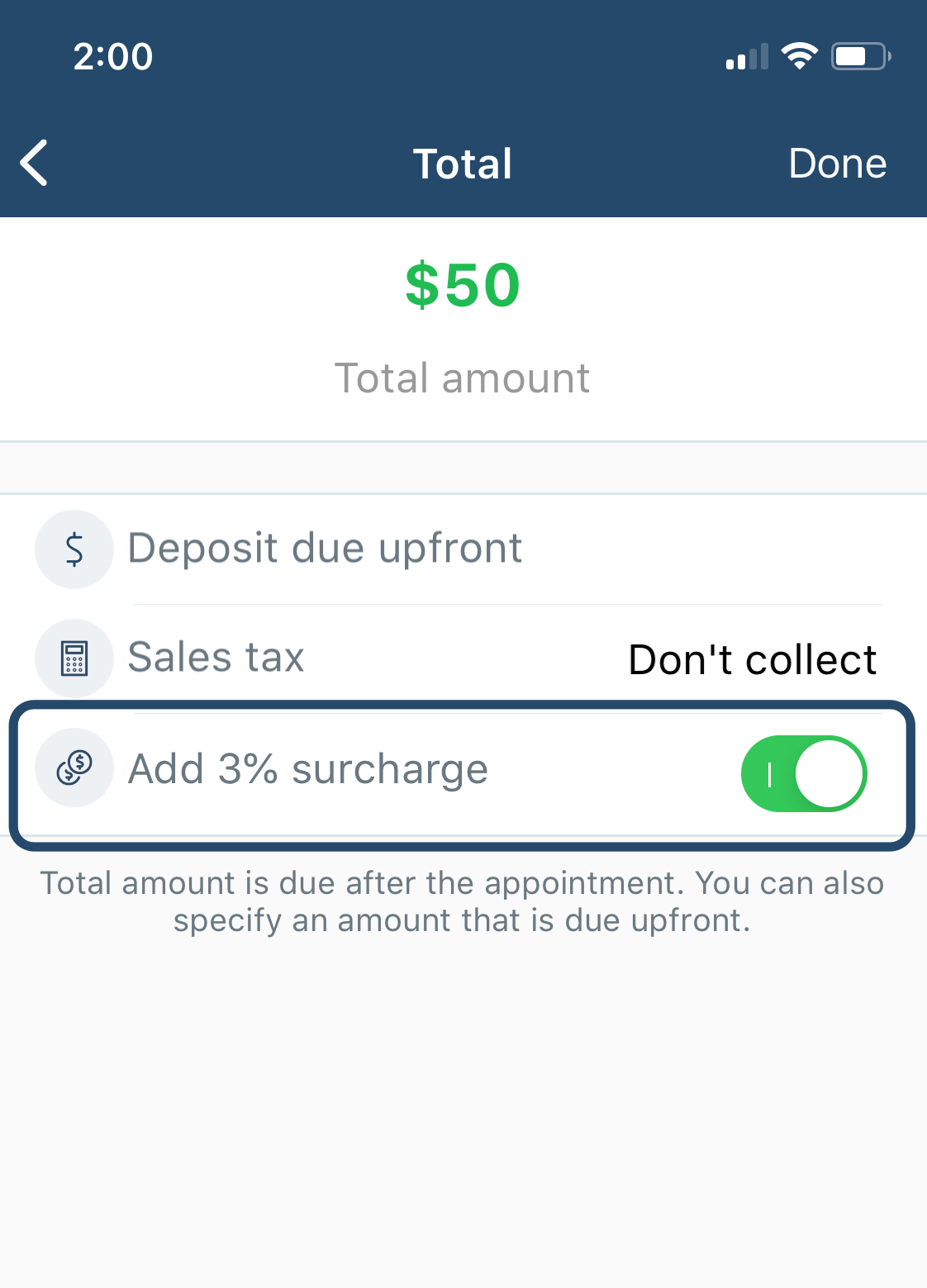 On the following schedule screen, you can tap on total to see the exact amount of the 3% surcharge. In this screen, the payout will be $49.70.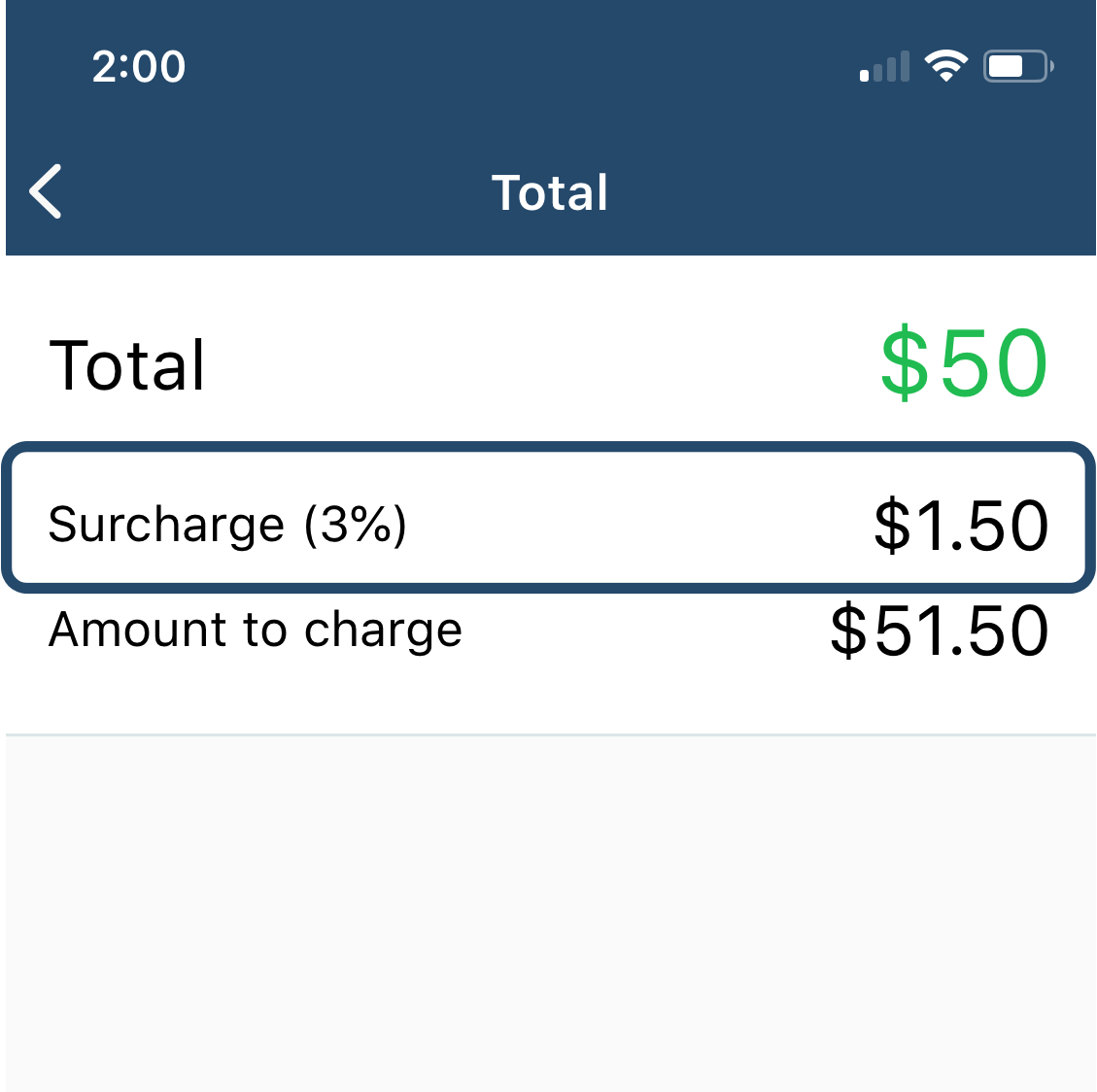 If the clients book you online, the 3% surcharge will be automatically applied to their booking.
Check out the video below: