Tasks are an easy way for you to keep track of things you or your team members have to do in the future. Make sure the feature is turned on by going to settings > features > tasks > save.
Quick Setup:
You can make a task from the dashboard and then swipe from right to left to complete or delete.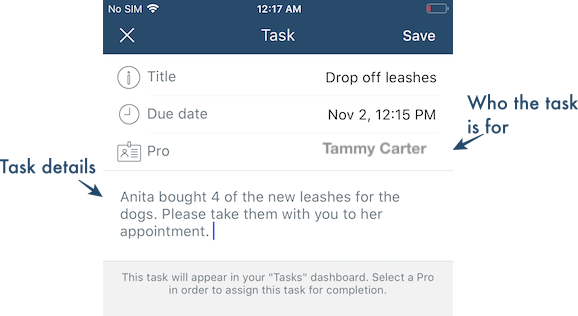 Detailed Setup:
You'll then have a Tasks dashboard on the homepage of the app. You can go there, then tap + to set a new task.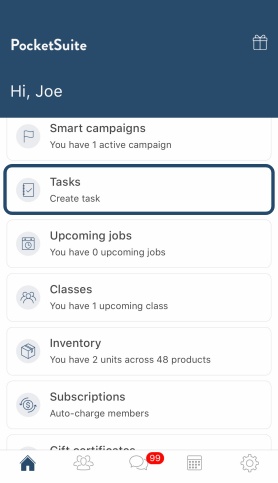 You can also assign tasks to team
members. The task will appear in their app in their Tasks dashboard and also on their calendar on the date it's due.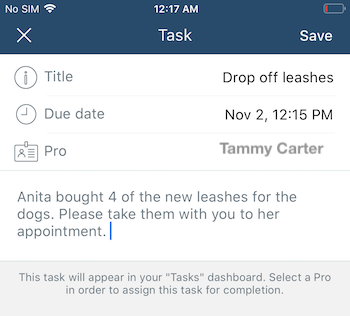 You can view, complete, or cancel the task from the Task dashboard or the calendar.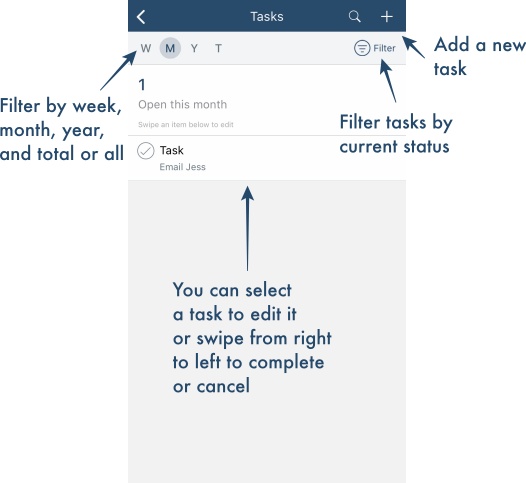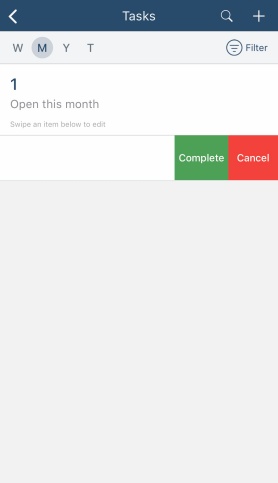 For video instructions on this feature, check out this tutorial: