PocketSuite has an amazing way for you to earn more money while giving your clients and their contacts the best gift of all: the gift of you. To enable gift certificates (also known as gift cards), go to settings > features > gift certificates > save.
Then you'll have a gift certificates dashboard on the homepage of your app.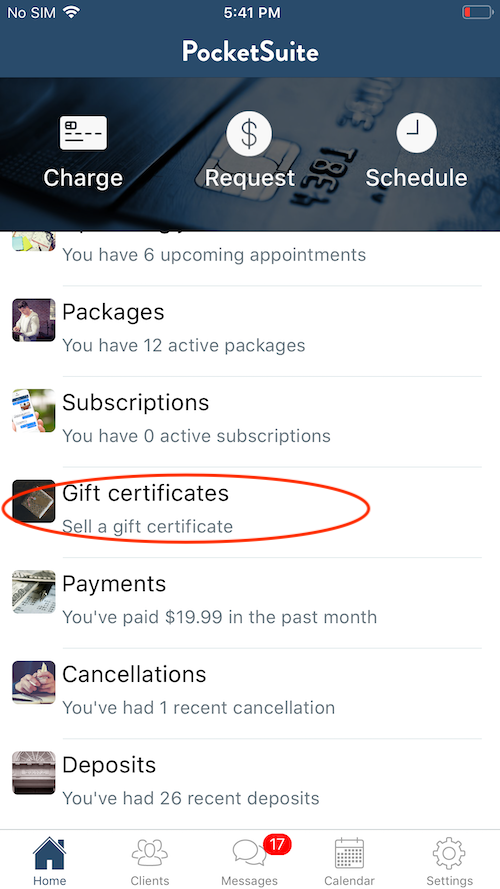 Before you go there, though, we recommend you go into settings > gift certificates to set up your first gift certificate. Tap + to get started.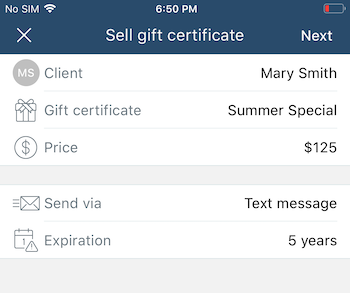 You can enter the client's name, choose the gift certificate (which you've already set up in the step above), and choose a price. When you tap into price, you can also set a discount rate if you'd like, which is helpful for "buy $100, get $20" type holiday promotions.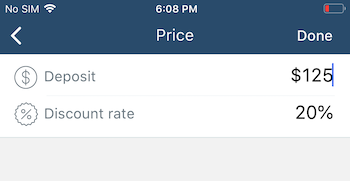 You can then choose how you'd like the client to receive the gift certificate- via text or email, and set an expiration. Check the laws in your state- some states don't allow gift certificates to ever expire!
Once that's done, you can send the gift certificate to your client for payment or mark it as paid.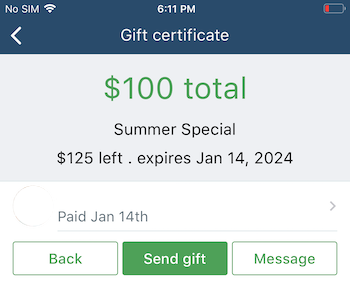 Then they can view it or use it in their app.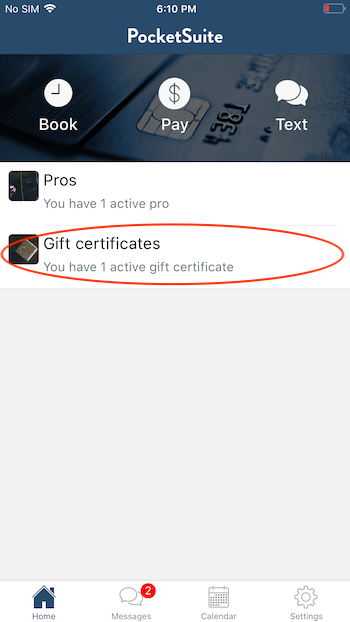 If they'd like to give the gift certificate to someone else as a gift, they can transfer it by tapping the gift certificate dashboard (above), then tapping the gift certificate and tapping send gift.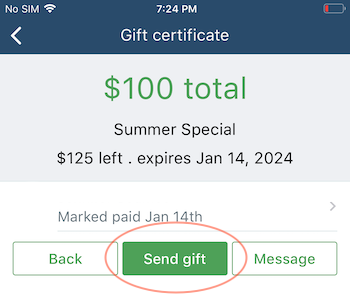 The client can then input their friend's name, mobile # and a message.