Charging a client for a standalone payment, service, class, package, product, or any other item is easy when tapping charge from the home screen. From charge, you can select the client, add the amount, or select from a list of items. Once payment is processed, a receipt will be automatically sent to your client.
Setup and Charge Clients on Mobile:
From the home screen, tap charge. You'll see a keypad for the option to enter a price or you can tap on items and include items that are already in your PocketSuite account. For items that aren't in PocketSuite, you can add a description to label the custom item.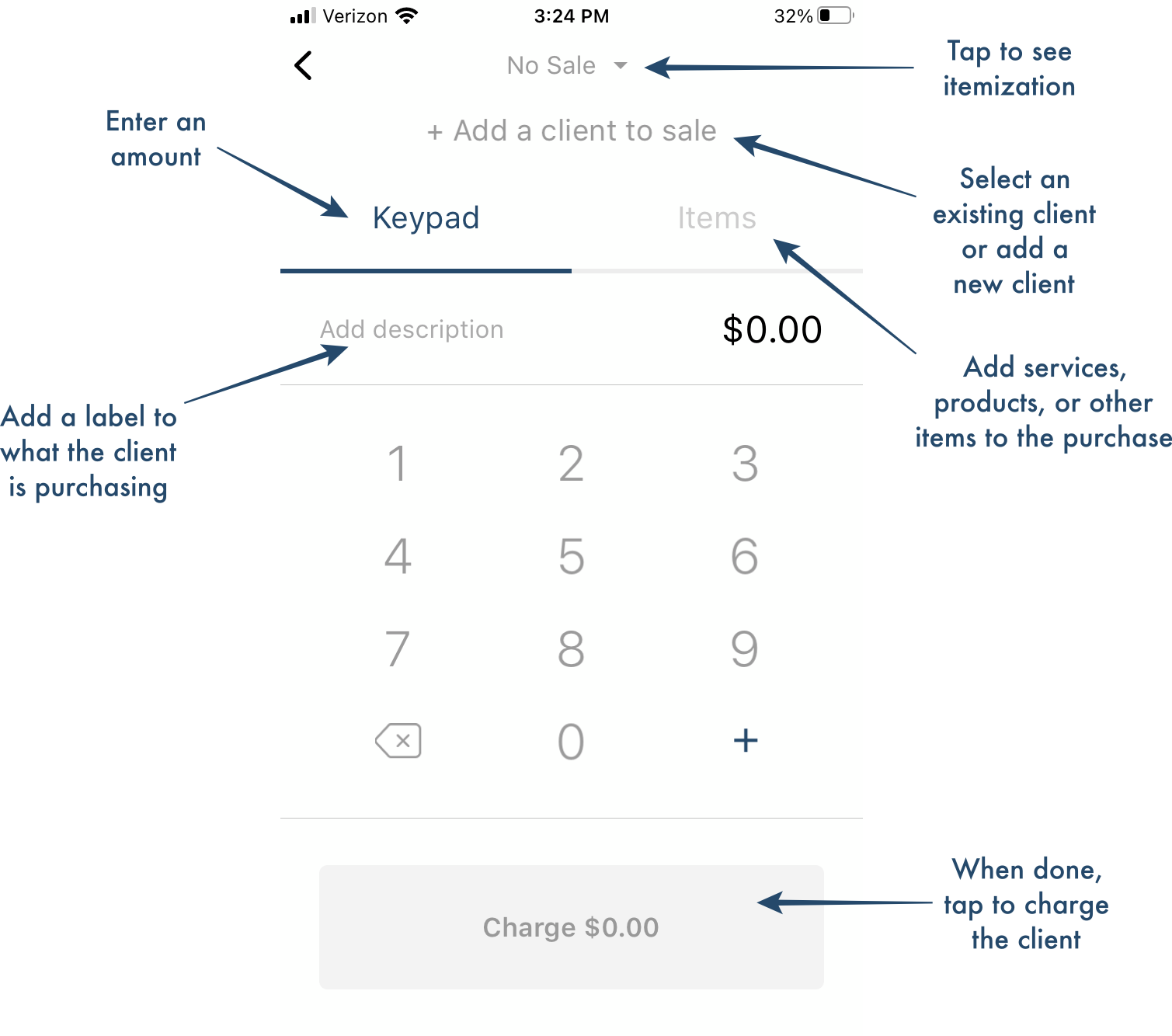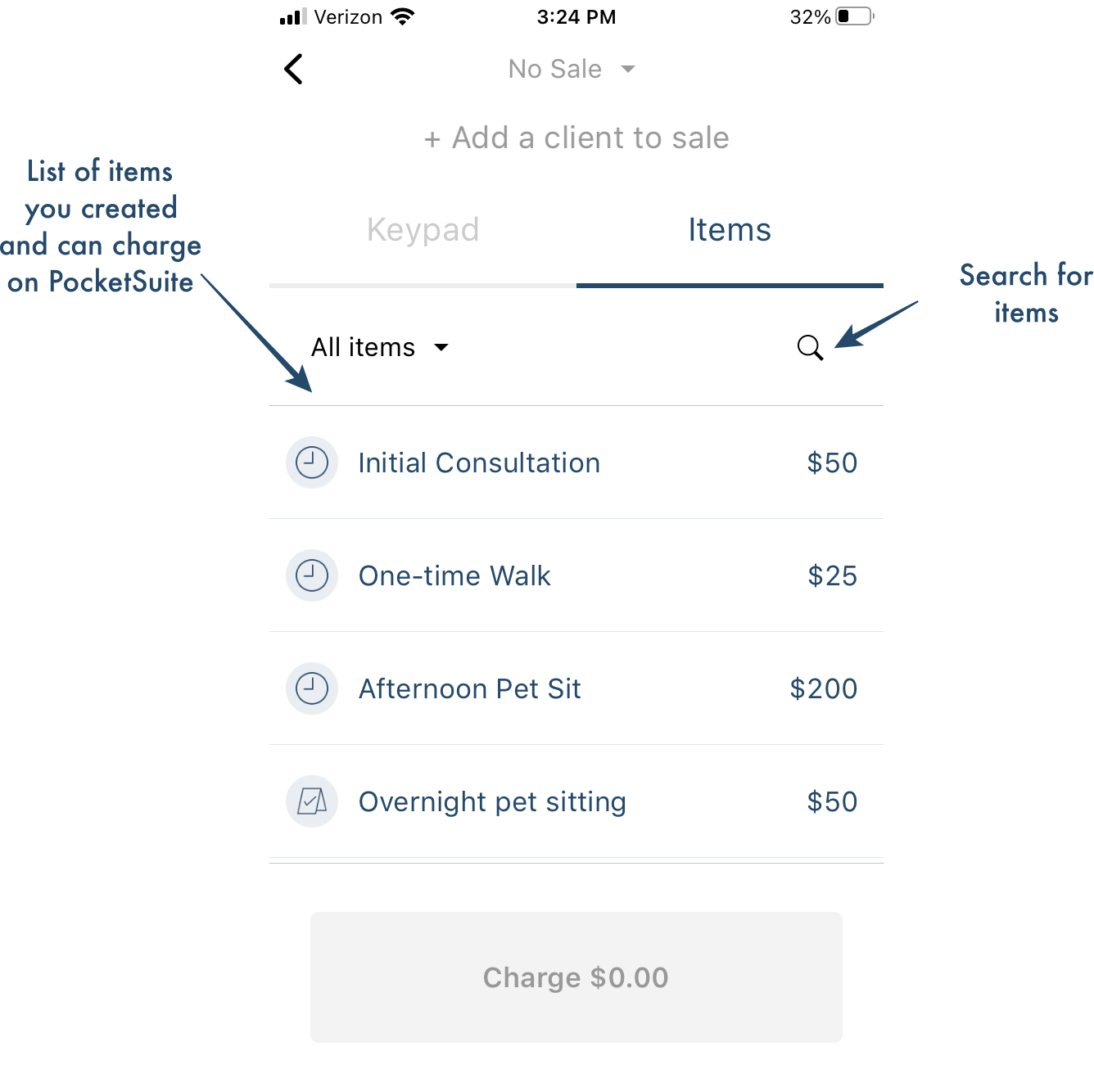 To check the list of items that you have selected for this charge, tap Current Sale at the top of the screen. You can swipe from right to left to delete any items you don't want to include.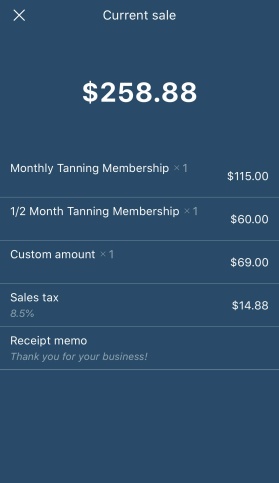 If you need to clear all items, tap the X at the top of the screen > then tap the delete button on the bottom left where a bottom sheet will appear to clear all items.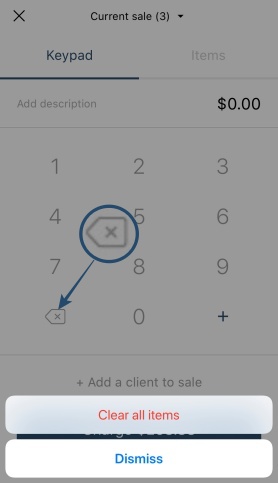 When you're all set and ready to charge, tap the Charge button. If you have previously used the charge function with a client, you can select to use their existing card. If you have not used the charge function with a client, you will need to add a new card by keying in or scanning their card information. If you have a card reader, you can tap on "card reader" and either insert, tap or swipe the card.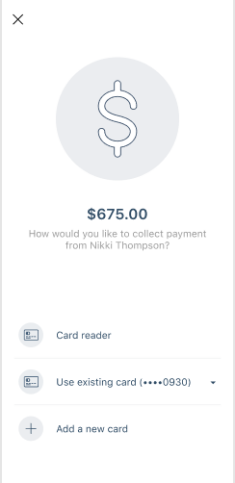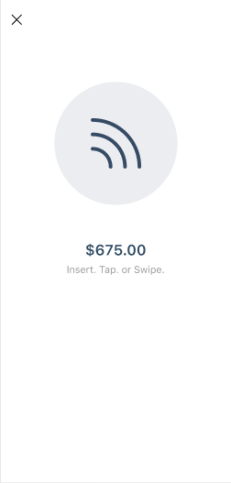 Once payment is charged, a receipt will automatically be sent to the client. On the success screen, you can also charge another payment, view the payment charged, order a card reader (if you don't have one already), view the calendar, or be taken back to the homescreen.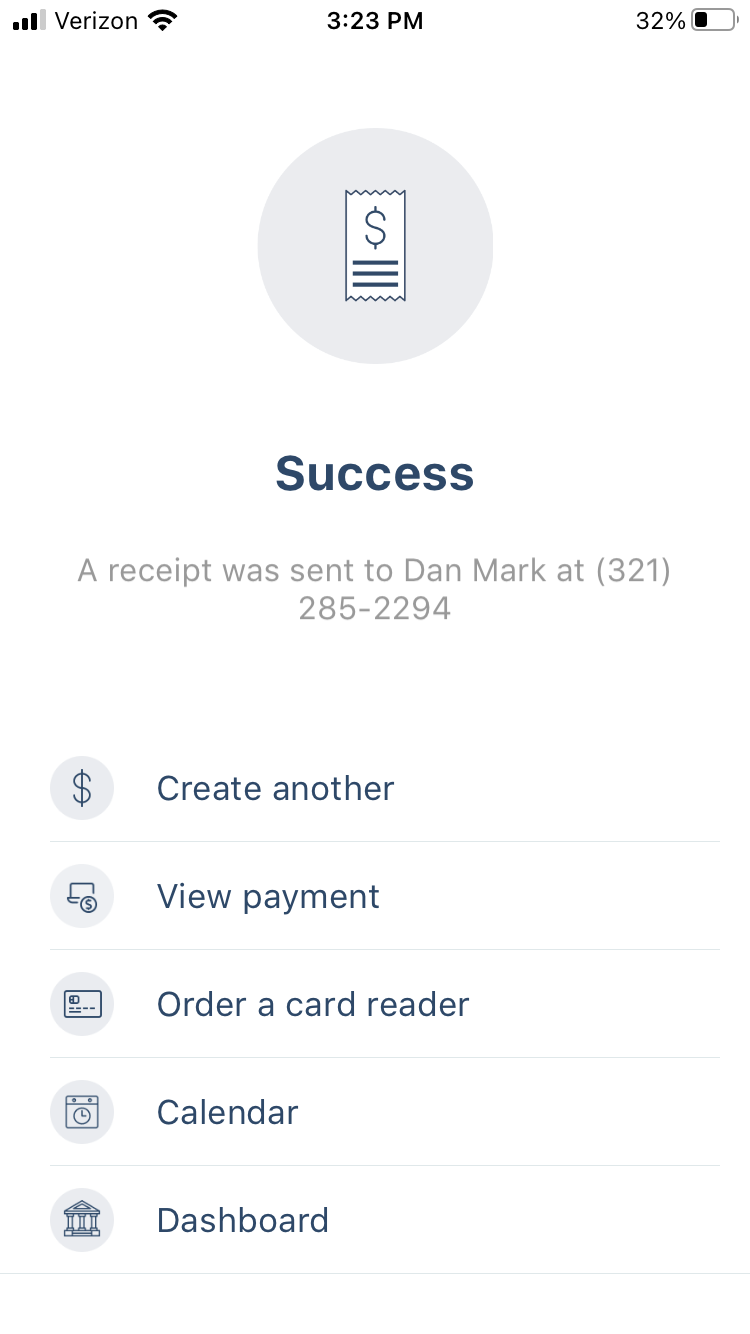 PRO TIP: If you have gratuity turned on, you'll see the options after you tap charge.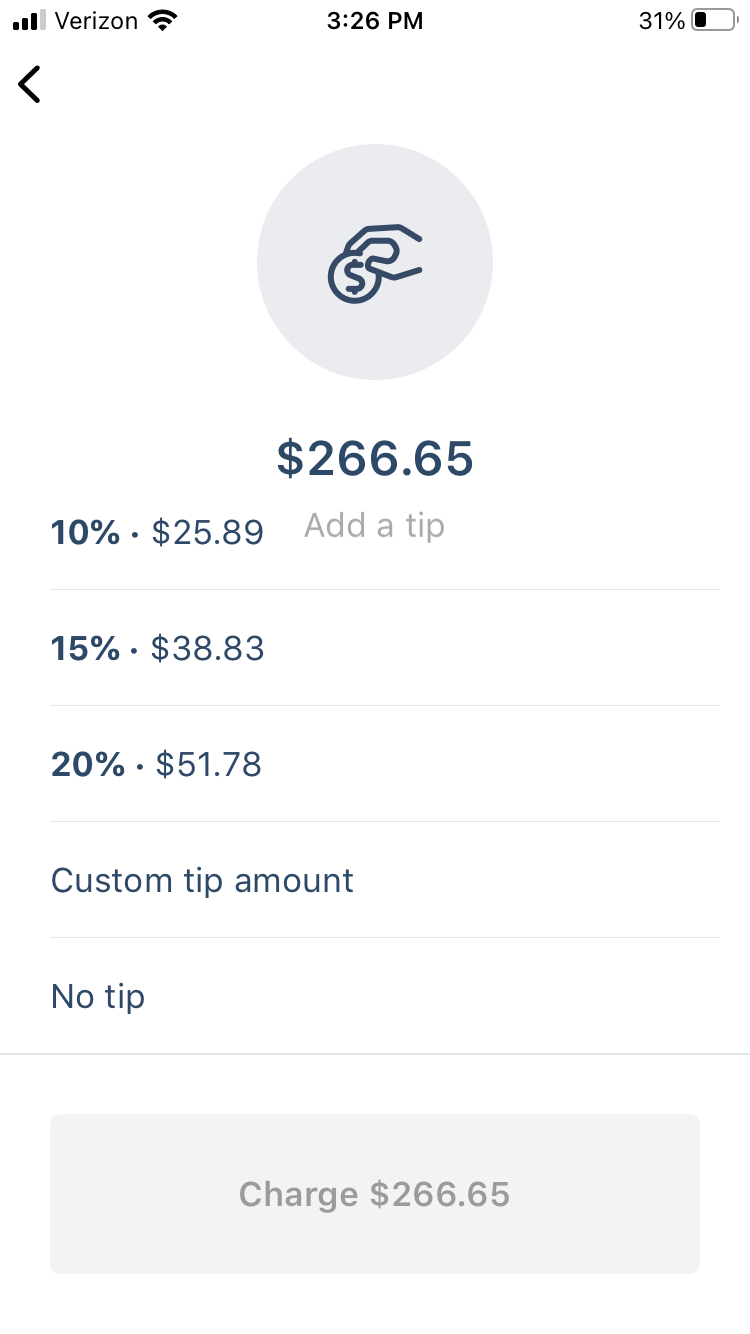 Setup and Charge Clients on Desktop:
From the homescreen, click on Charge. You'll be prompted to select an existing client and click add a custom amount or select the item to be charged.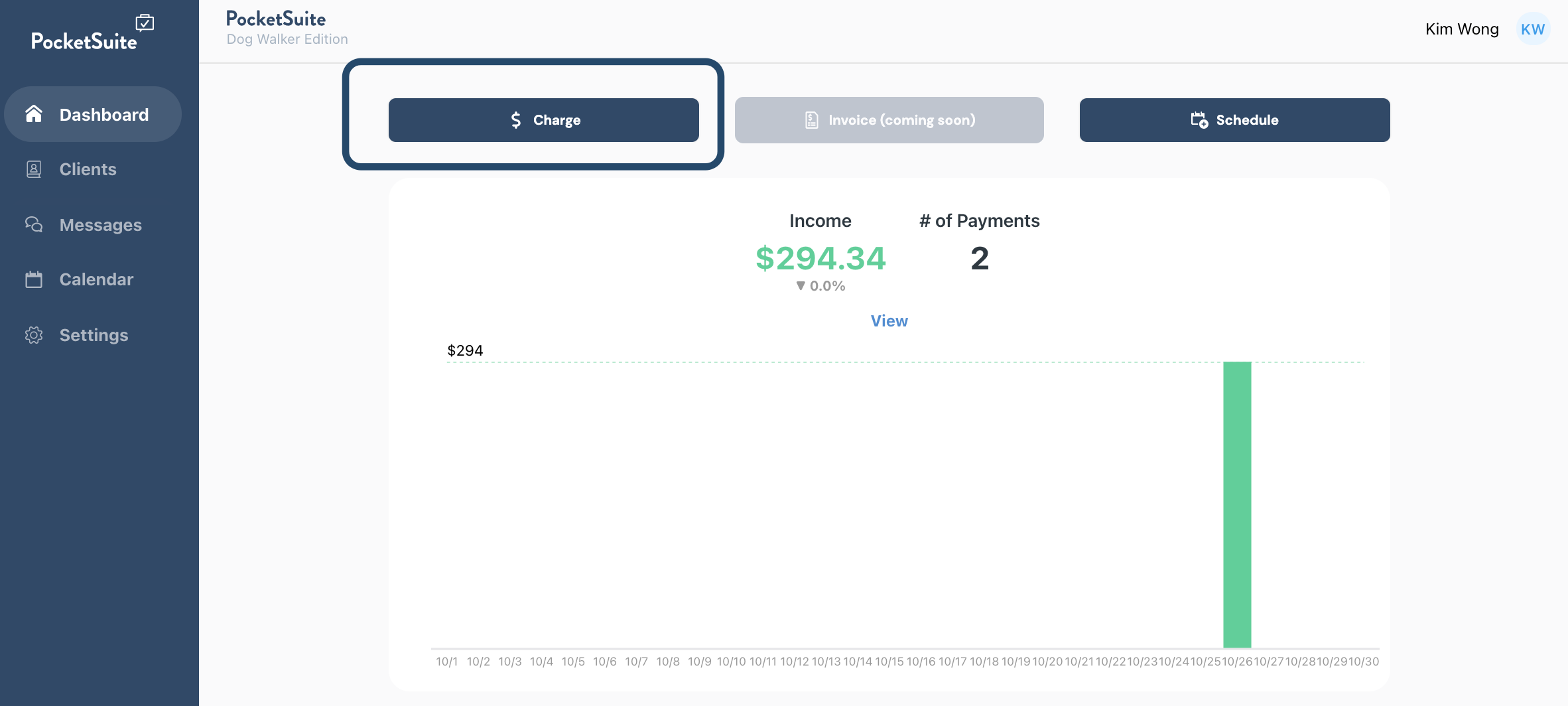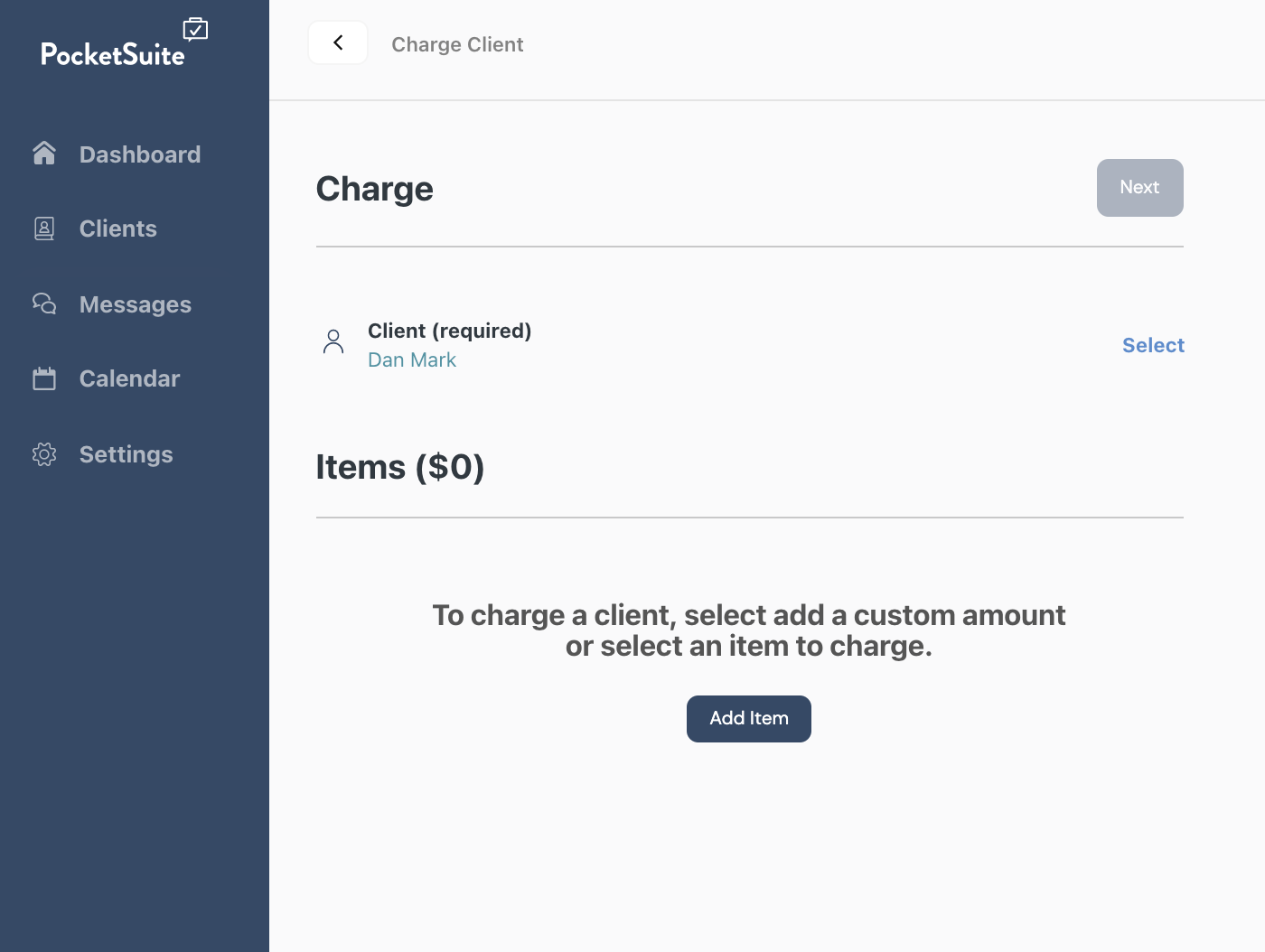 On the add item screen, you can choose to add a custom amount or select from the list of items you have created under settings. Tapping on the down arrow under all items allows you to filter your items further by services, packages, reservations, etc. You can also use the search function to search by item name.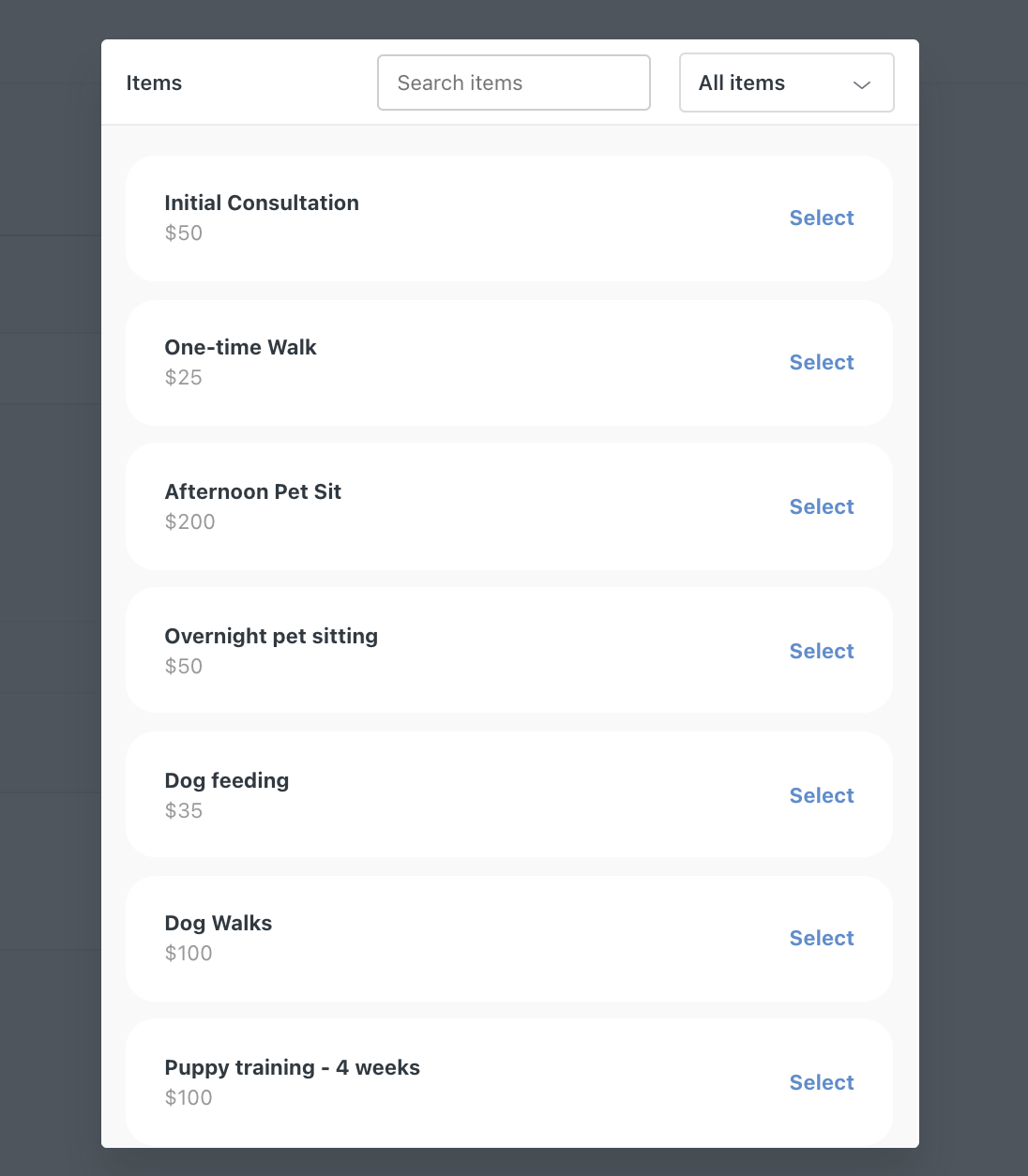 To add a custom amount, simply type in the total price. You have the option to add a description for what this cost is for.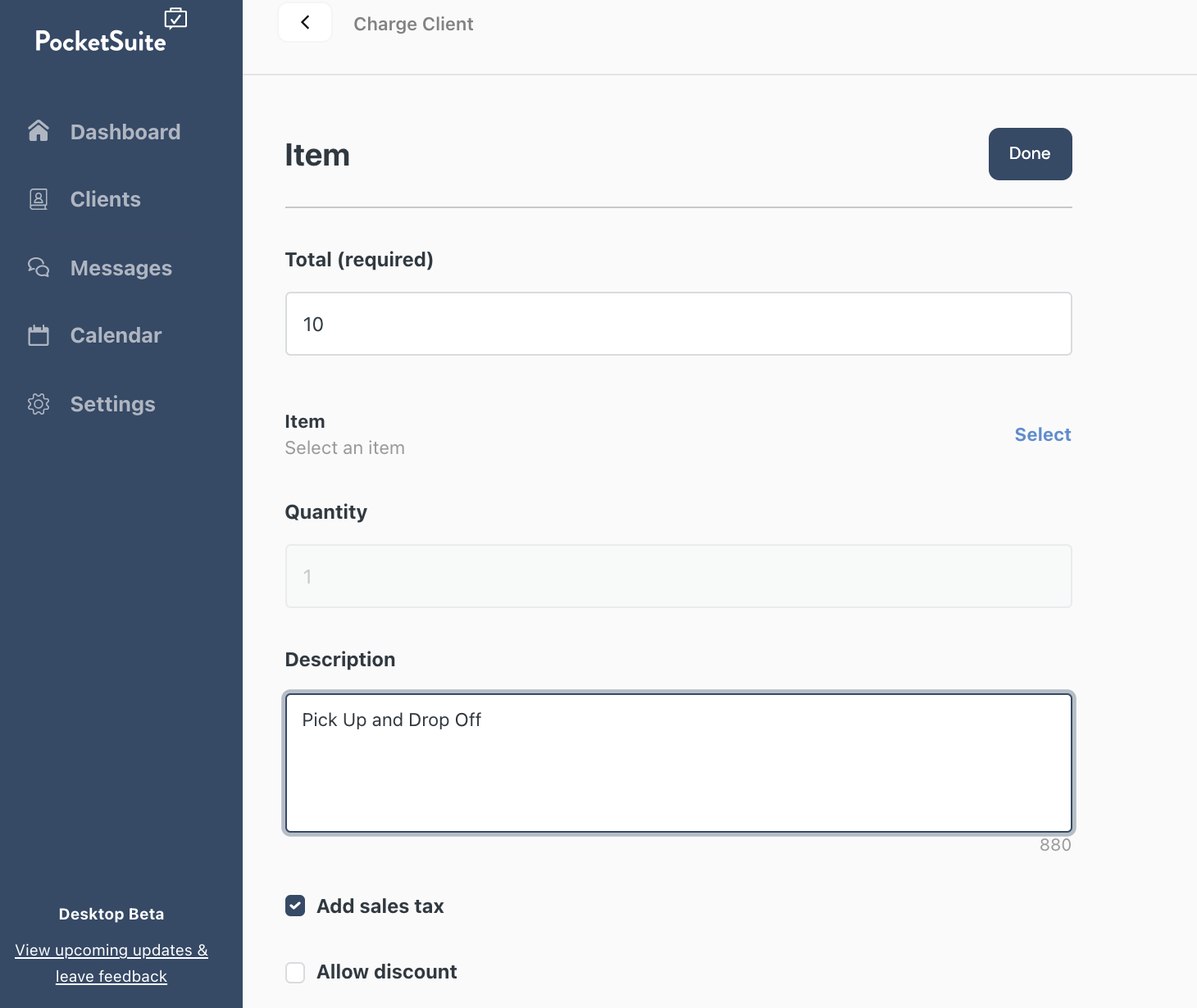 Once you have added the items and custom amount you want to charge, tap next.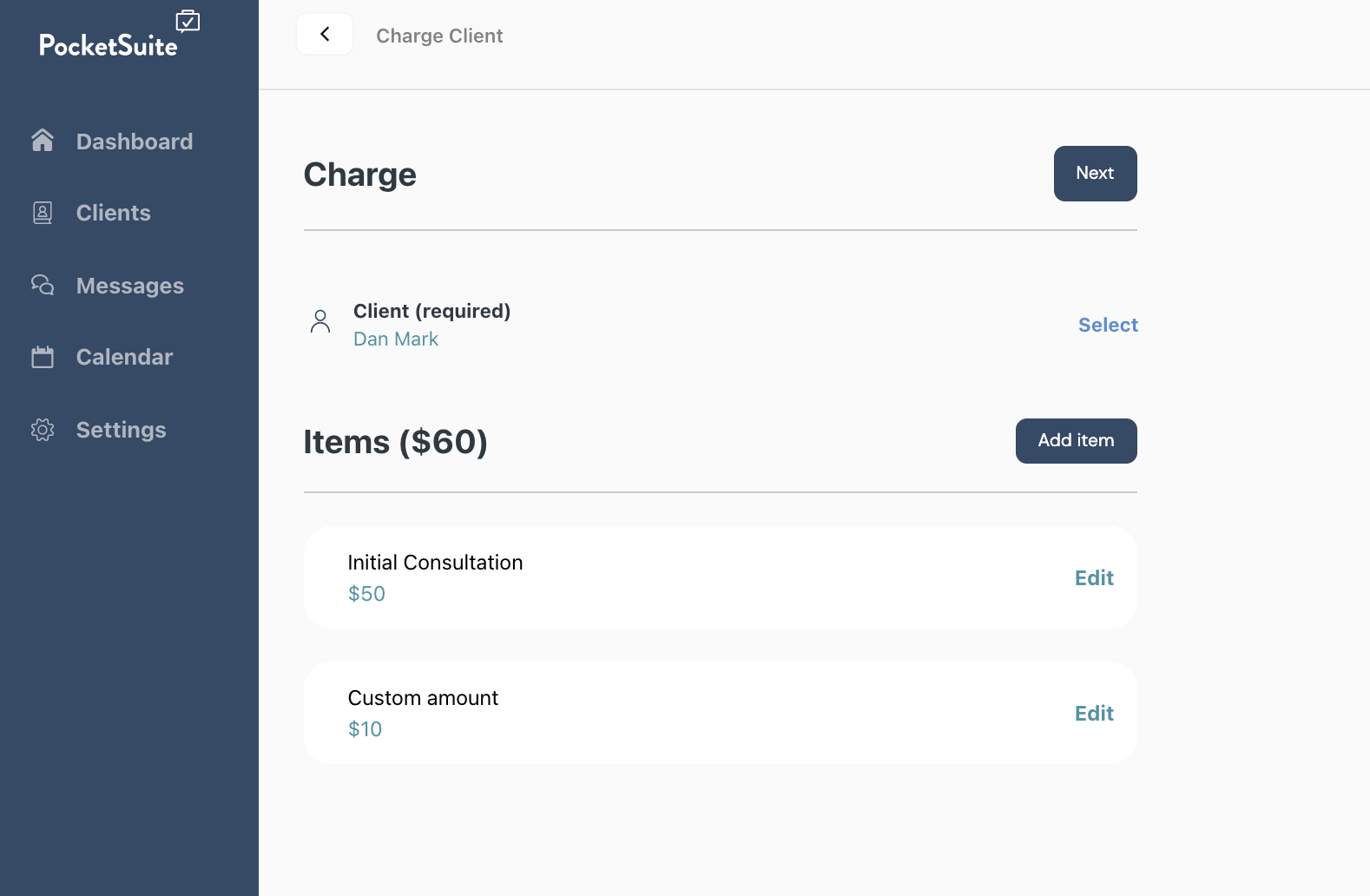 This is a preview screen of the total with additional pricing details to select from.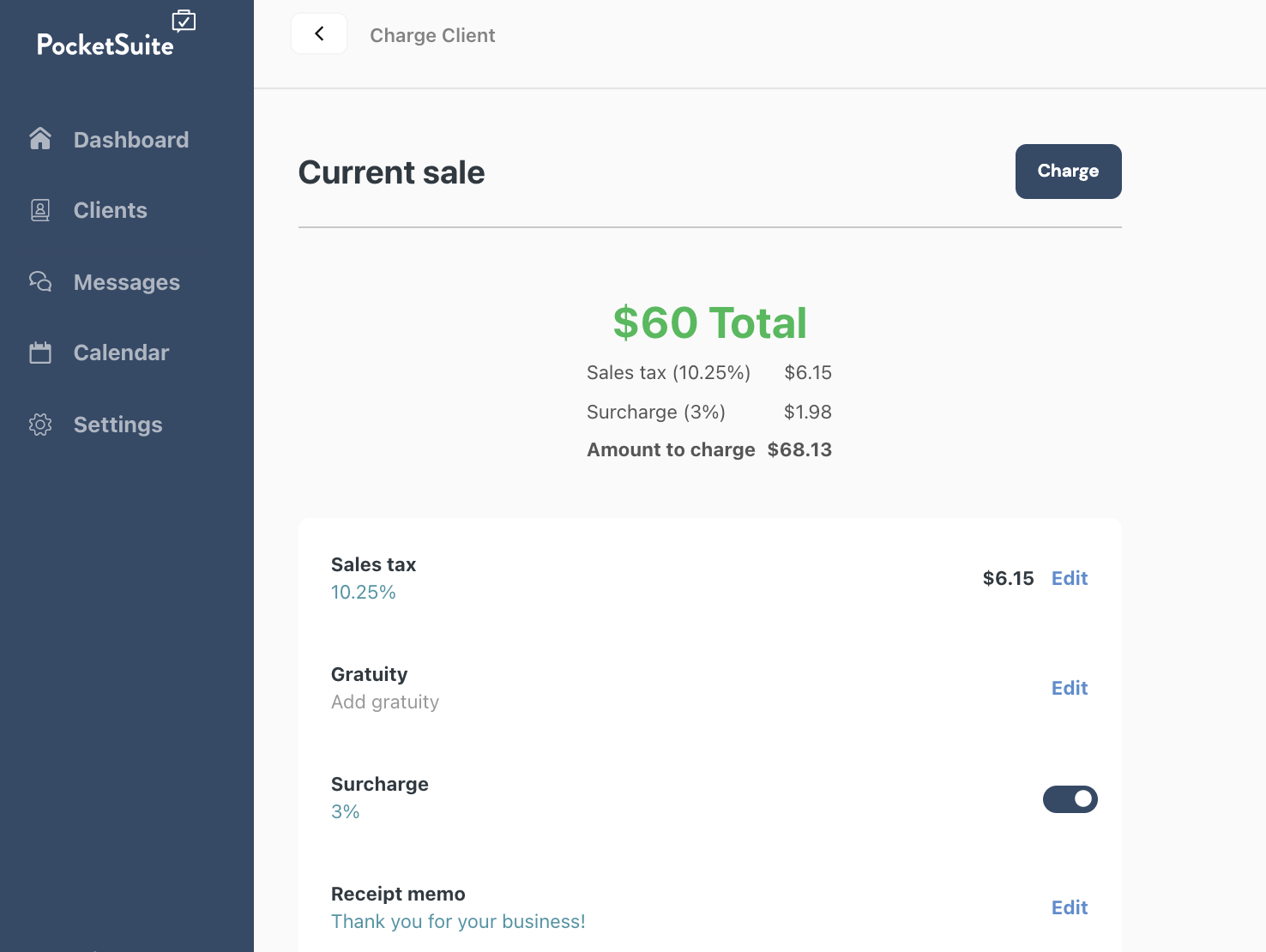 Tap charge to charge the amount to the card on file or add a new card.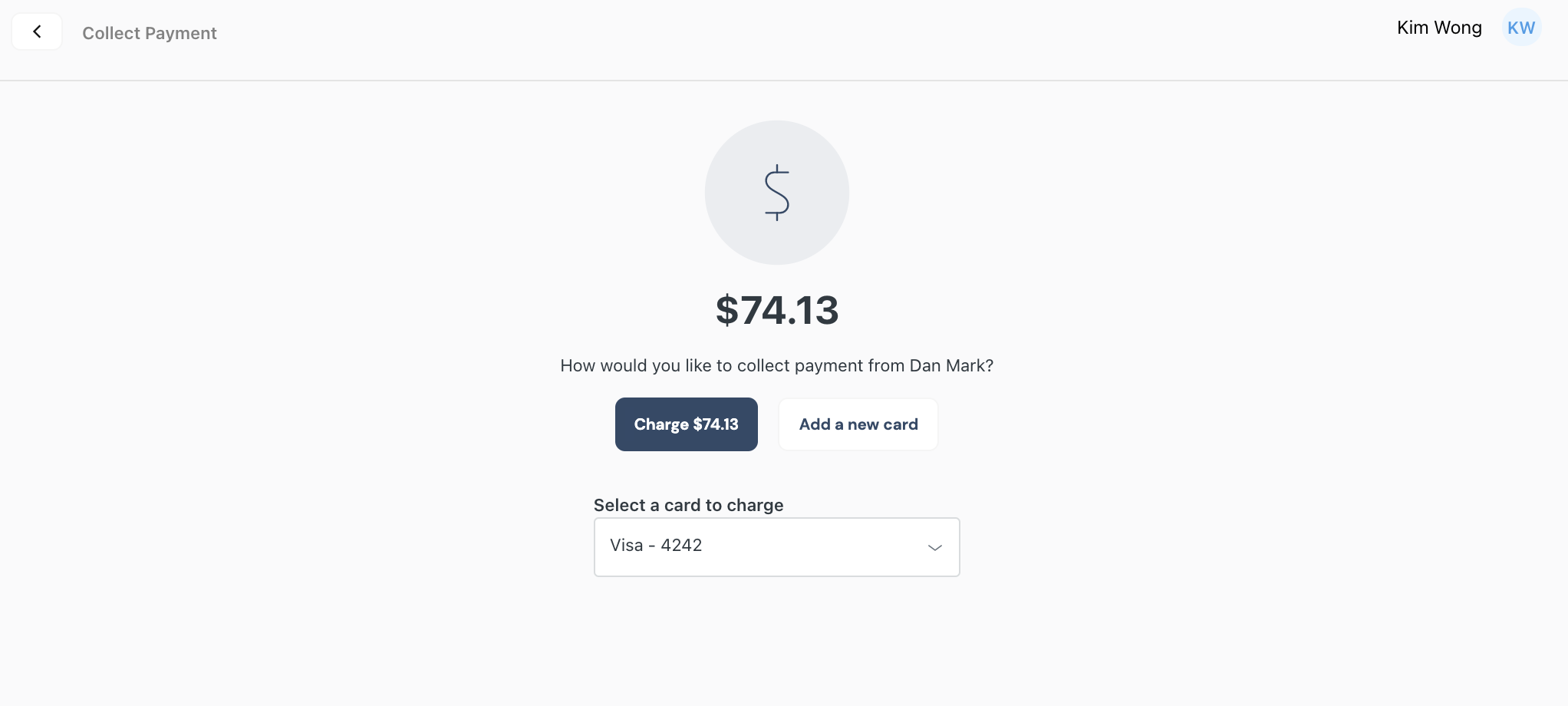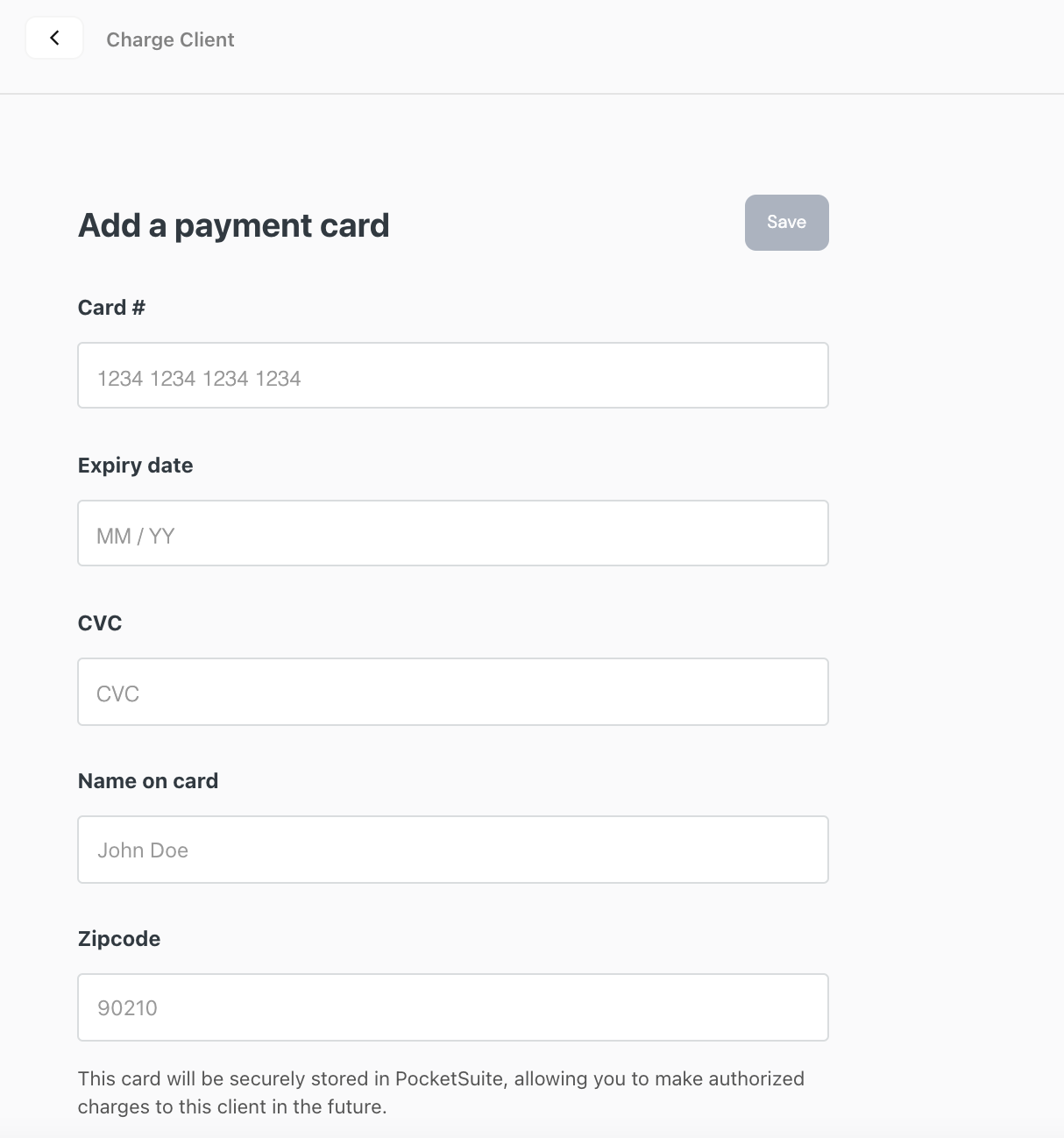 Once payment is charged, a success screen will appear. A receipt will be sent automatically to the client.
Video Setup: