Suite link allows you to have all your business links in one place for easy sharing! To start using Suite link, head to settings>features and toggle on Suite link.
Quick Setup:
After you've toggled on SuiteLink, you can get to the settings from the home screen>Suite link. Here, you can add links to all your sites to easily share with leads and clients.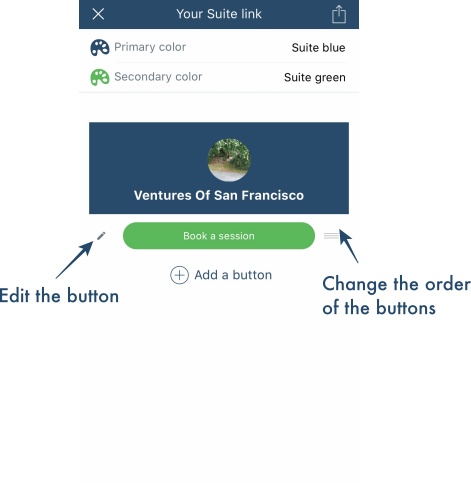 Detailed Setup:
After turning on Suite link, you can head to the home screen and tap on Suite link to make your changes.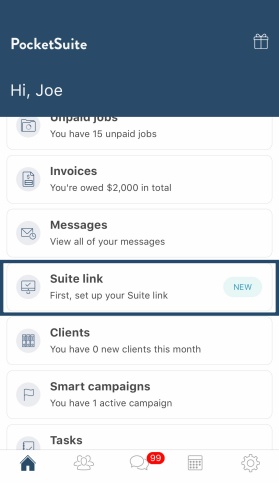 In the settings, you can change the color and add links.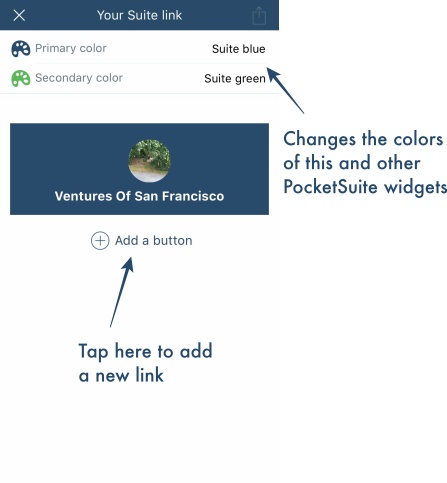 When you tap on the add button, you'll get a list of the types of links you can add. Book a session automatically adds your booking link, chat with me adds your chat link, sign up with me add your online leads form, send me a payment adds your payment link, and add custom button allows you to add any link such as your Instagram, Facebook, Youtube or blog.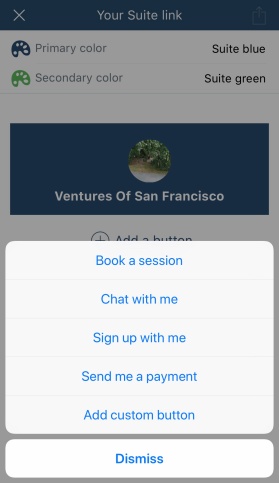 When adding a link, you can change the text for the button where it says label.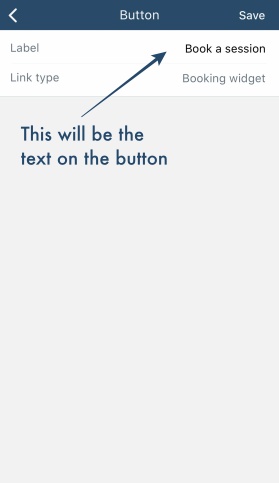 Once you've added your links, you can rearrange them or edit them.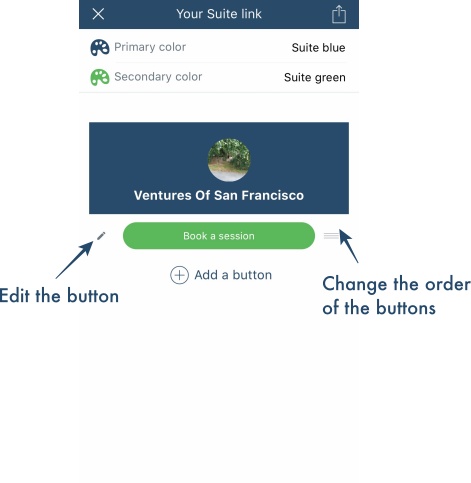 Once it's all set, tap the share button on the top right and you'll have a link to your new Suite link page! You can put it on your Facebook, Instagram, email signature, or anywhere else you'd like!
Check out the video to see it in action!