The income dashboard lets you see more about where your income is coming from. You can break it down by clients, items, time frames and more! You can also see individual payments and issue any refunds for your clients.
You can view all past and future payments in the income dashboard by using the filters: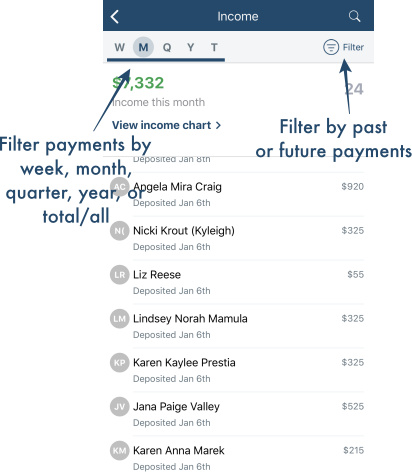 To view income reports, tap on the the link to the income chart: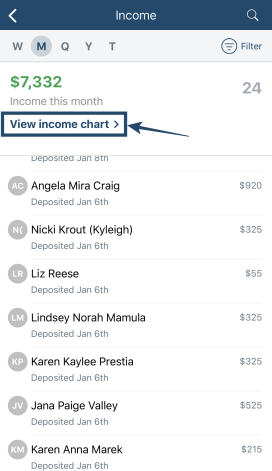 Then, you'll see your income chart. You can filter by time or by item to see a breakdown of your income. This helps you to better understand your business income and help you grow.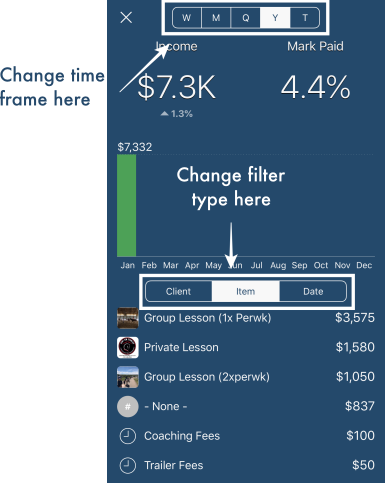 You can also tap on any payment in the list to see more. You can resend or print the receipt, edit it to issue a refund or see the invoice from where the payment came.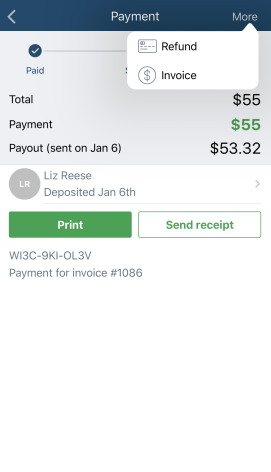 To do a refund, tap on edit>refund and then type in the amount, select a reason, and add any additional details. The client will then get a notification and see their refund within 7-10 business days.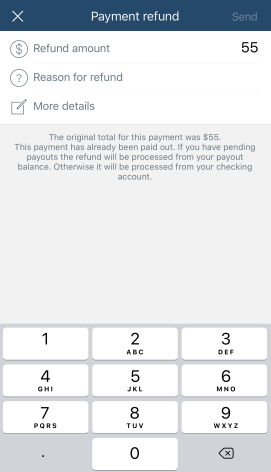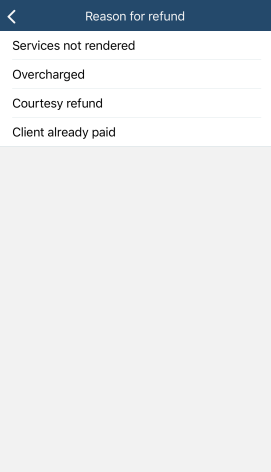 Note: If you have a pending payment for deposit, the refund will deduct from there. If you don't have enough under your pending deposits, the refund will pull from your payment method on file.