The client file houses all the history of the client including forms, purchases, and contracts. It's an easy way to find more information on your client.
Quick Setup:
To add a client, tap on the + on the top right of your client list. Then, you can add any client or import them from your phone. To see the client past or current purchases, tap on the client's name>history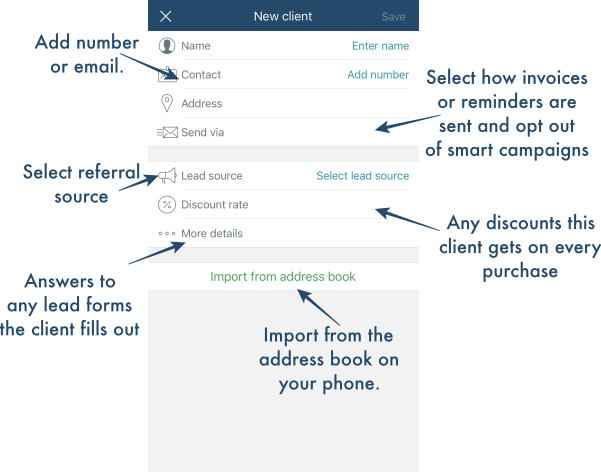 Detailed Setup:
To get to your client list, tap on the three person icon at the bottom of the screen.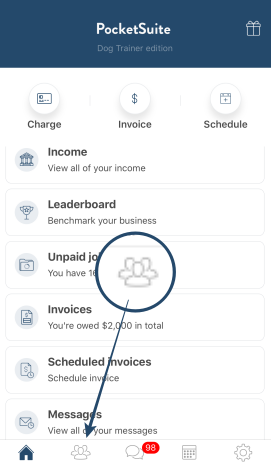 Here, you'll see a full list of your clients. To add a new client, tap on the + on the top right.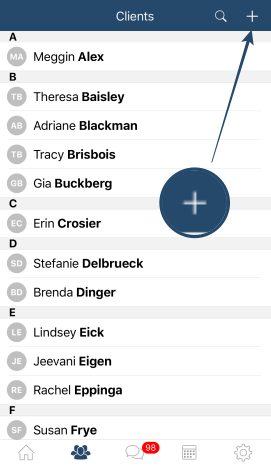 Then you can add a new client!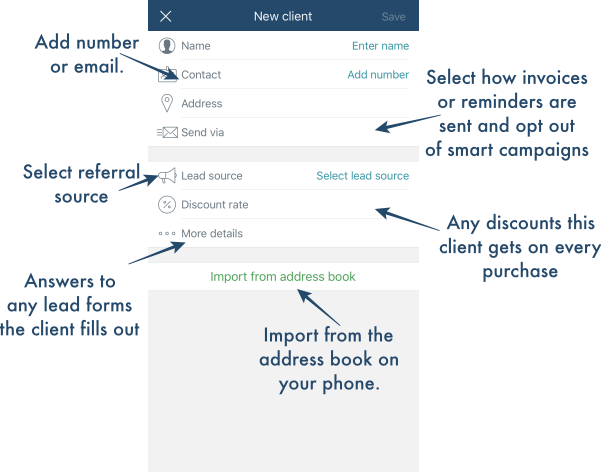 Once you've added the client, they will show up in the list. You can then tap on their name and see more about them.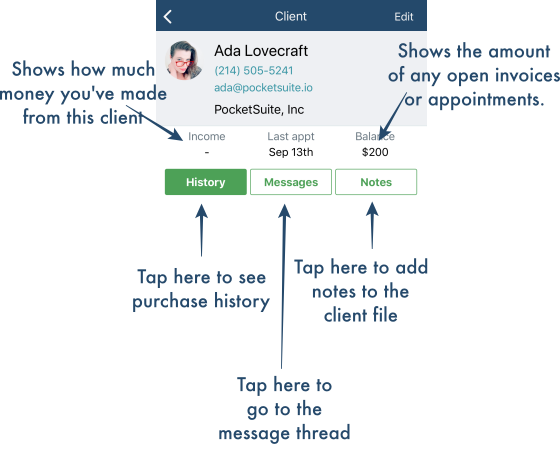 If you tap on history, you can see all of their past purchases, contracts, forms, packages, and everything else. You can also charge, book, or invoice them right from here.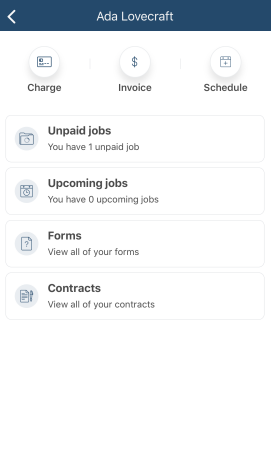 Pro Tip: If you need help importing all of your clients into the app, just send us a CSV file of your client list to support@pocketsuite.io and we can import them for you.