Your PocketSuite calendar lets you easily organize and schedule all appointments. You can schedule clients, view your calendar, and see appointment details from one screen. You can also sync your phone calendar to prevent any accidental double bookings or scheduling conflicts. Check out Calendar Sync to learn more.
Quick Setup:
From the calendar, you can tap + on the top right to schedule clients or block out time. You can also tap on any appointment to see more information about the appointment. If you would like to schedule multiple repeat appointments or need a recurring schedule block on your calendar, make sure "Repeat Appointments" is toggled "ON" under Settings > Features.
Check out our scheduling article here to learn more how to schedule a client from the app, as well as scheduling repeat appointments.
If your calendar is not already synced to Pocketsuite, you will see a sync icon on the top right; however is your calendar is synced, you will not see the icon (see image below).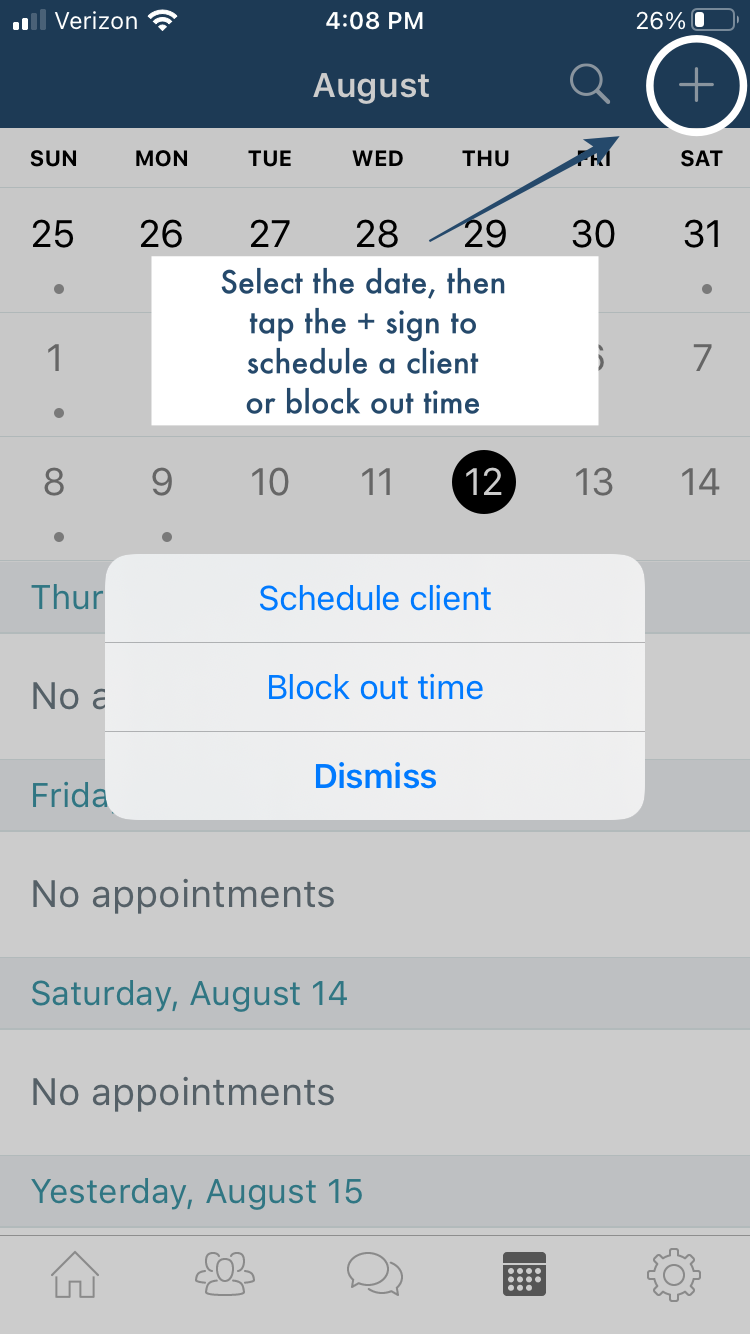 Detailed Setup:
To get to the calendar, tap on the calendar icon on the bottom of your screen.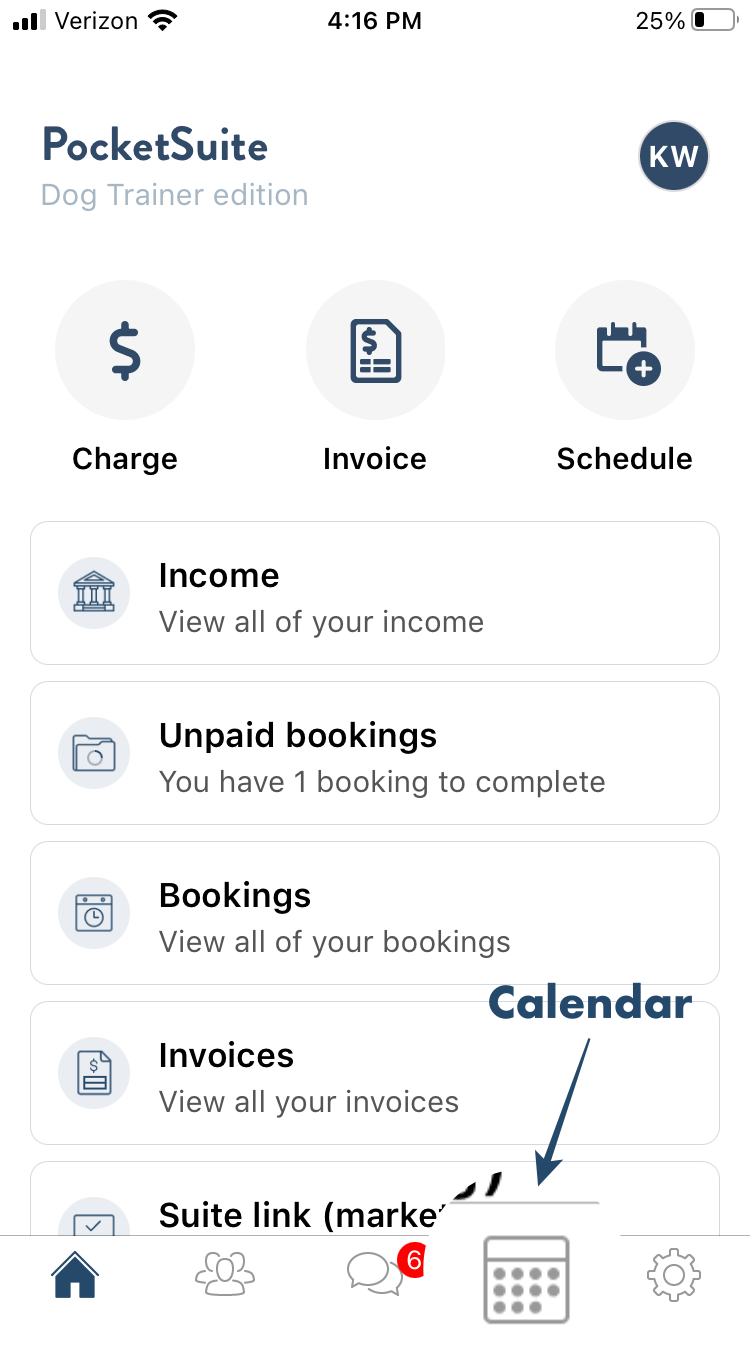 From the calendar, you can swipe left and right between months, tap on any date and view upcoming appointments. You can tap on the date in the list to view the appointments in a day view or 3 day view.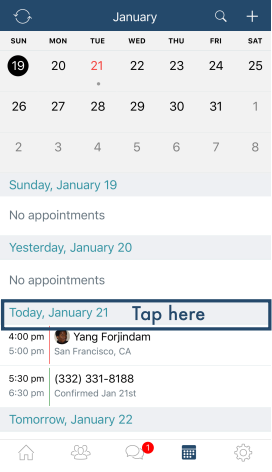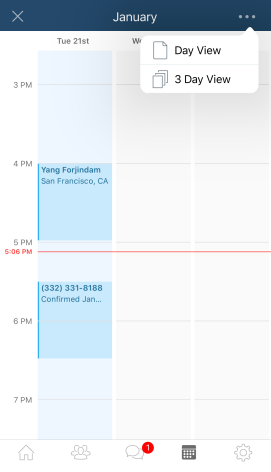 You can also tap on the appointment from the calendar to view the appointment details. Tap edit on the top right to make any changes. You can also tap on the total to view the appointment cost breakdown. At the time of the appointment, you can tap charge to collect payment, mark paid if payment was collected outside of the app, or invoice to send a bill to the client to pay online.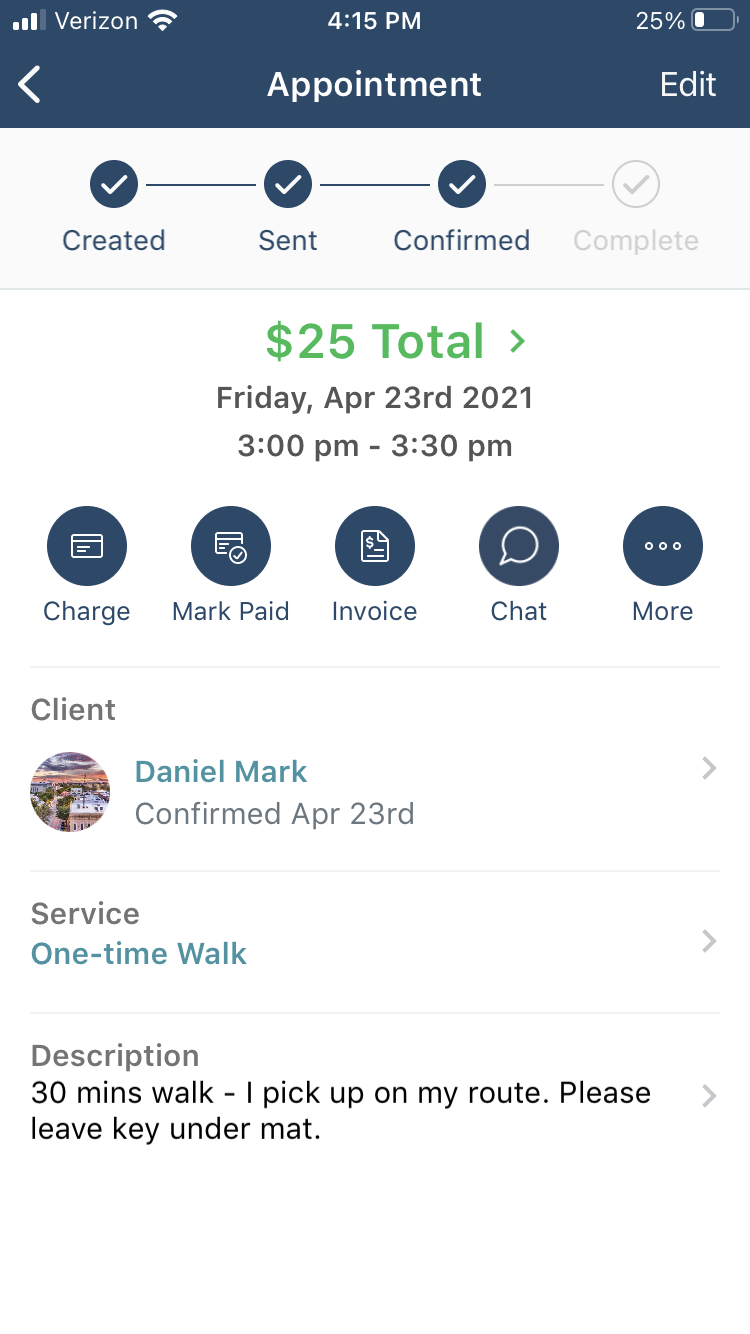 Blocking Time: To block off specific time on your calendar, tap on the "+" on the top right of the calendar screen and then tap "block out time". This will grey out your availability to prevent clients from booking you during that time. To learn more about blocking time, check out this article. Toggle on repeat appointments under settings > features and you can setup a repeat block.