In the client app, you can message, book, and pay your Pro as well as manage your account information - check out how many sessions are left in your package, when your subscription renews, what forms or contracts you completed, and your appointment schedule.
Setup:
If you previously booked or communicated with Pocketsuite Pro/s, your Pros will automatically populate under the "My Pros" list. You can easily book your Pro by tapping on Book or if you have any outstanding payments, tap Pay to pay your Pro.
Once you tap book, you'll be directed to the Pro's online booking page. Here you select from the Pro's offerings - schedule an appointment, purchase a package, or start a subscription, etc. Once you have booked an appointment, your appointment will auto appear under the calendar section.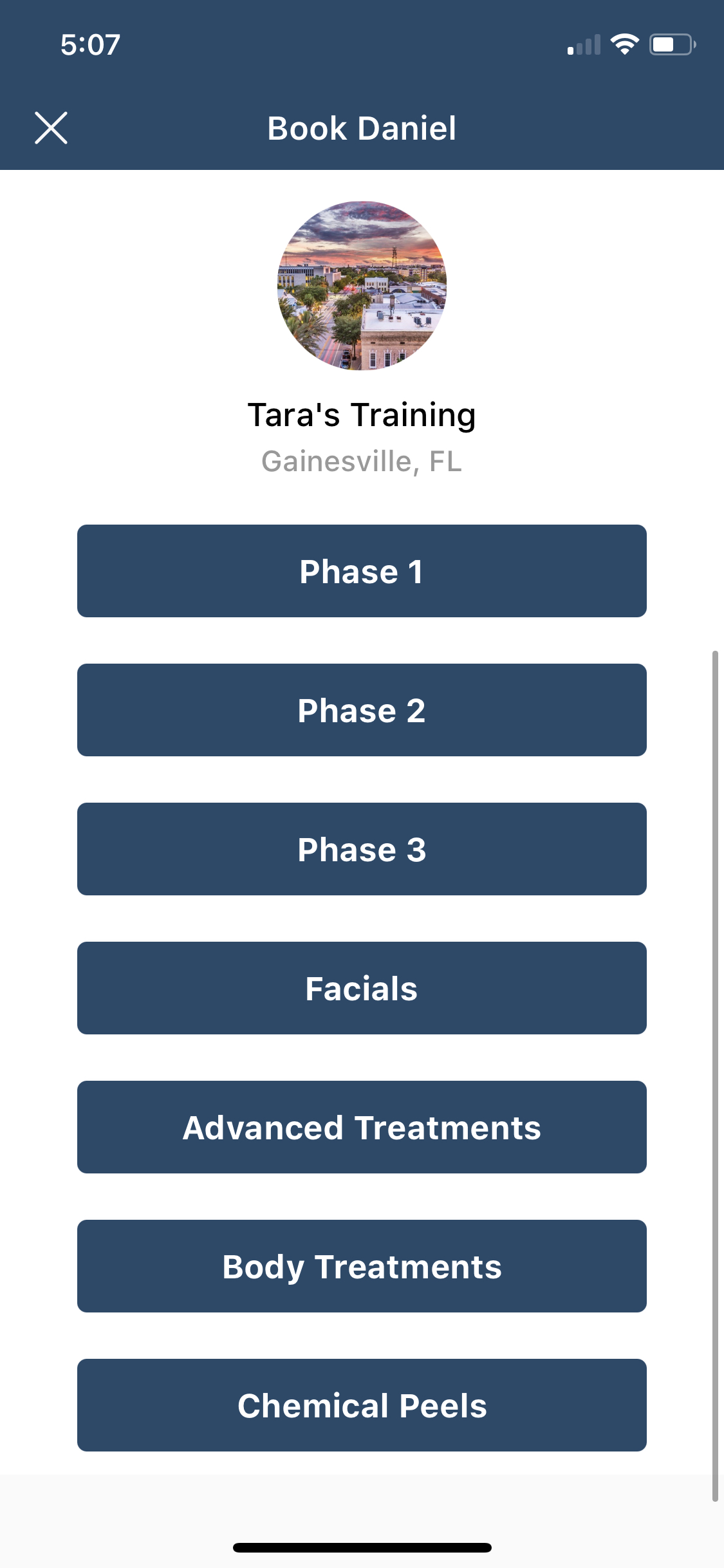 Tap on "My Account" to view details about your purchases, payments due, forms completes, contracts signed, any open estimates, and so much more.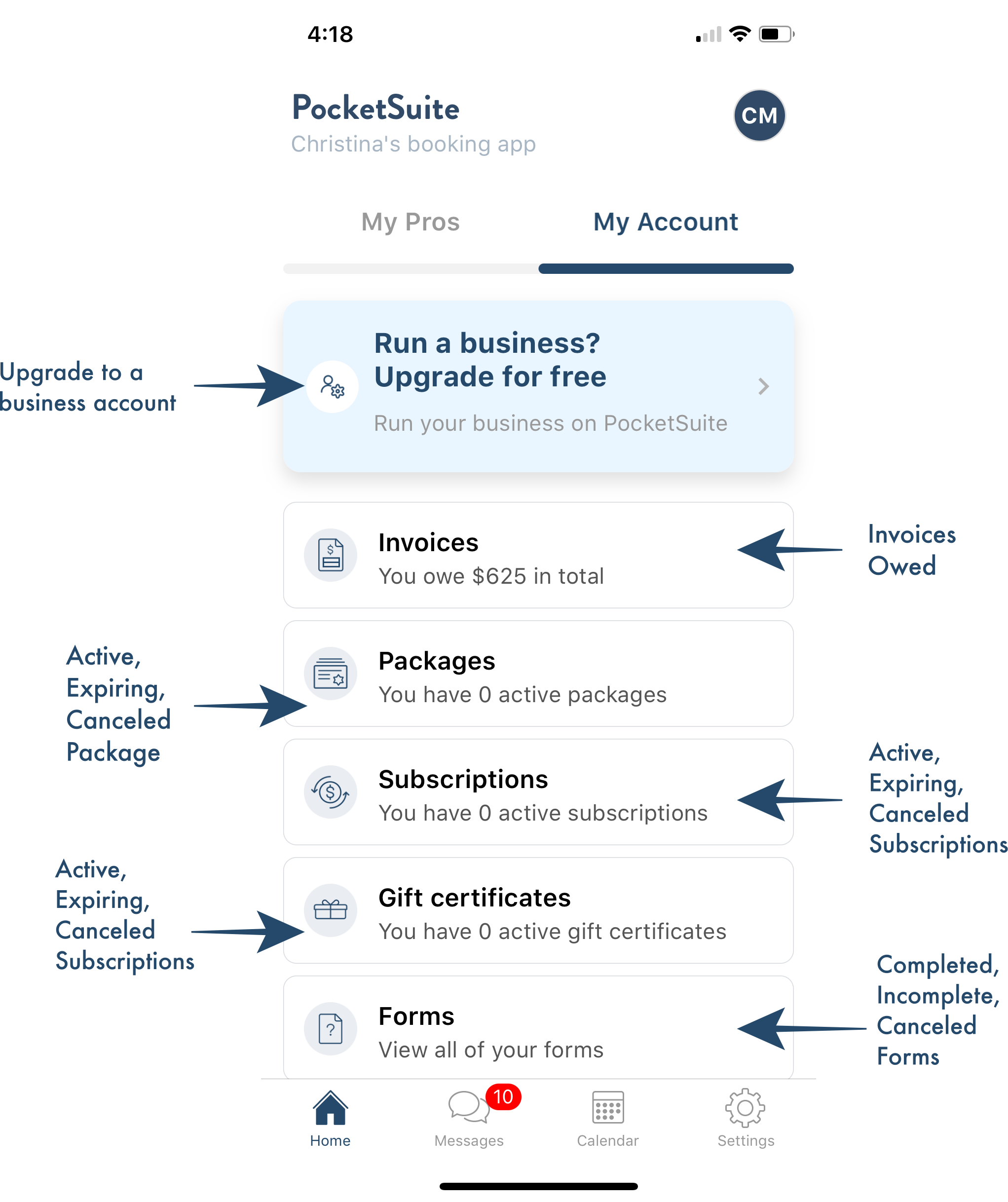 Once you have booked an appointment, your appointment will appear in the calendar section.
If you purchased a package, you see an active package notice in your package dashboard.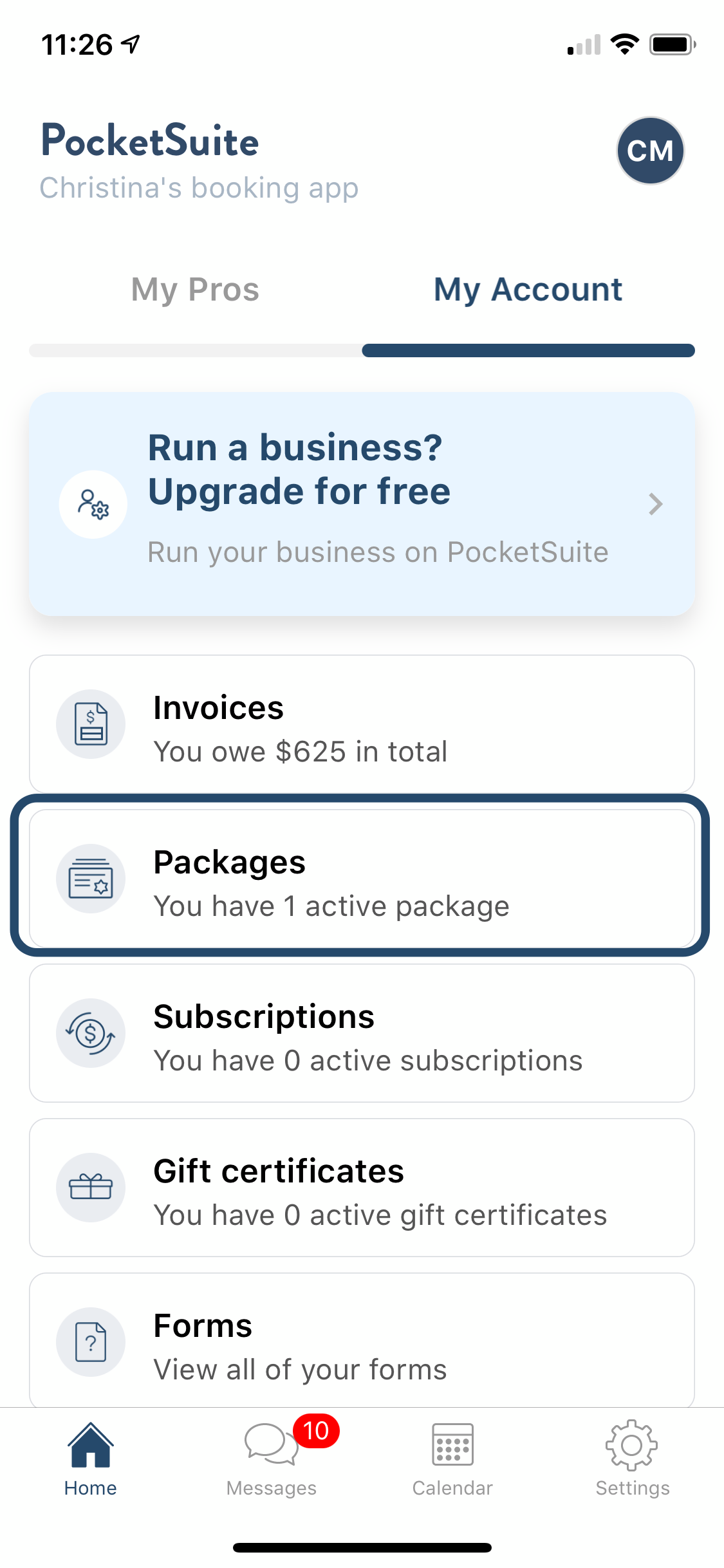 Once you're in the Packages dashboard, you can see a list of your packages. You can filter by time or type (such as not paid, canceled, expired etc.) to see all packages.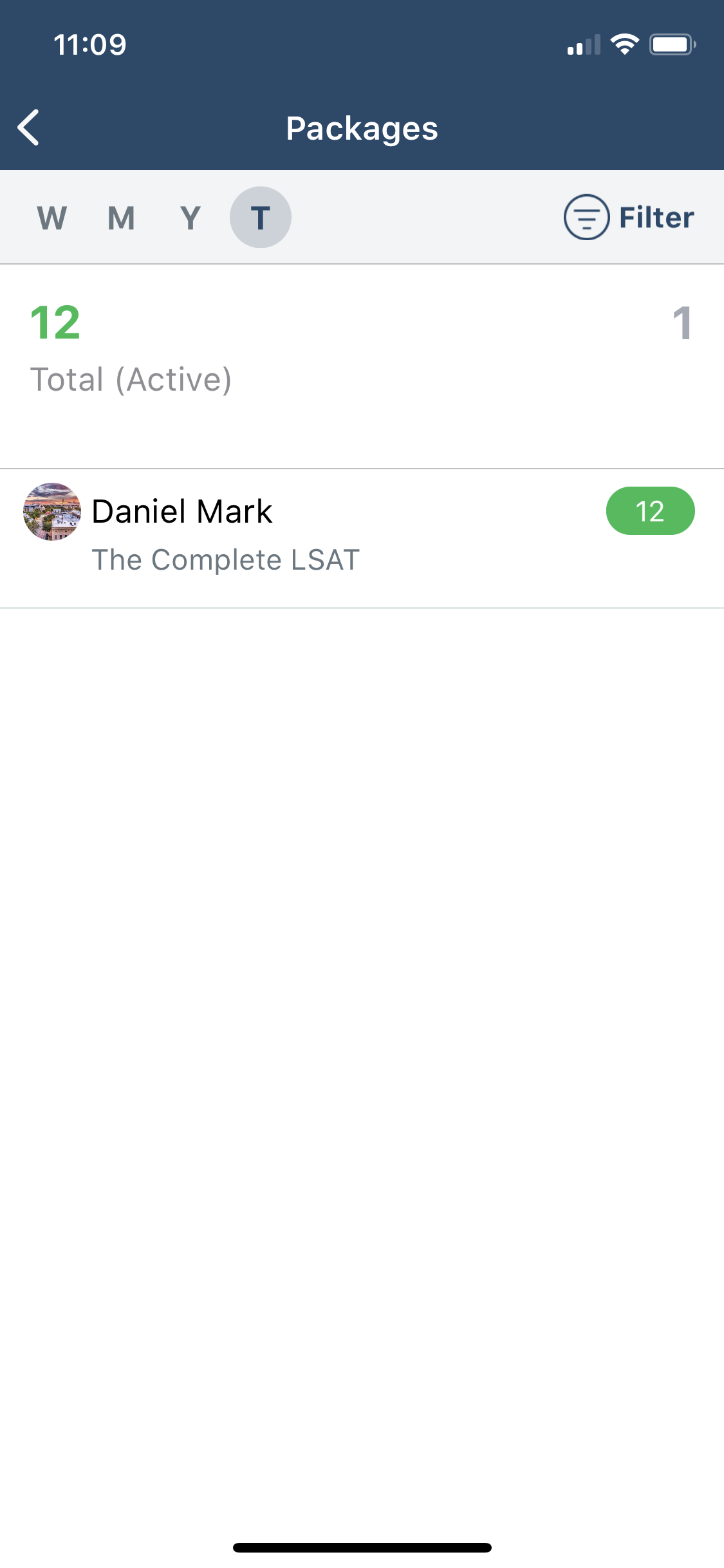 Tap on the active package to track the number of sessions remaining from the packages dashboard, schedule a session from the package, or gift the package to a friend or family member.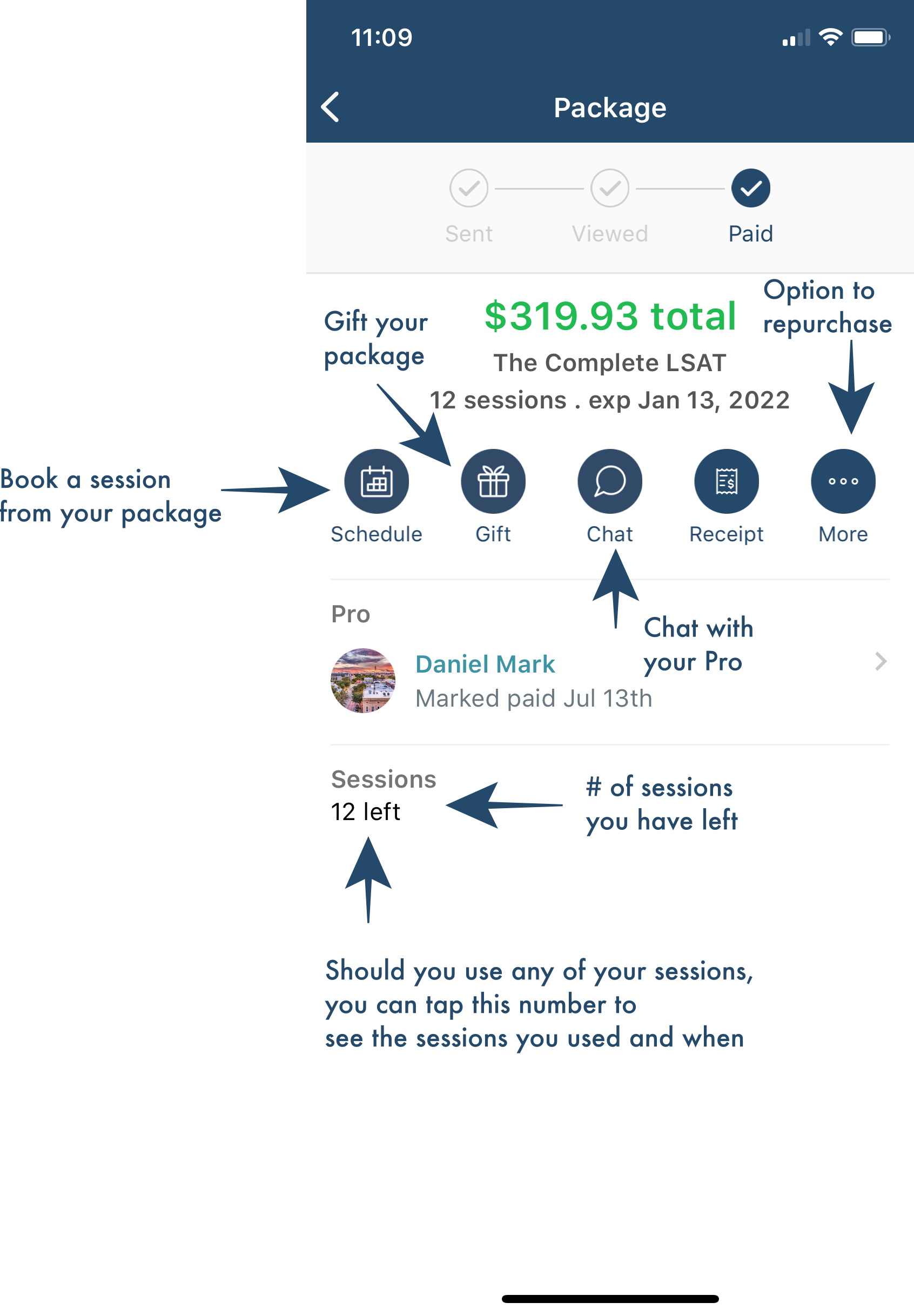 Add a Pro:
If you want to get your favorite hair stylist, dog trainer, contractor, any service provider to use Pocketsuite, simply add them by tapping on My Account > Add another Pro > complete Add Pro's contact details. Once your Pro is added, you can easily book, pay, and message them.
 
Video Walkthrough: