When you send a contract to the imports team, they manually convert the contract to be added to your account. Once the contract has been imported, you may need to log out and back into the app to see the changes.
First, verify you have contracts toggled on under settings>features.
Then, head to settings>contracts.
Here, you can rename the contract, decide if you want the clients to sign it every time they get it (only applies if you attach the contract to online booking, a service, package, or subscription), contract body is the contract itself and you can make edits there, and finally, add signature allows you to add your own signature to the contract.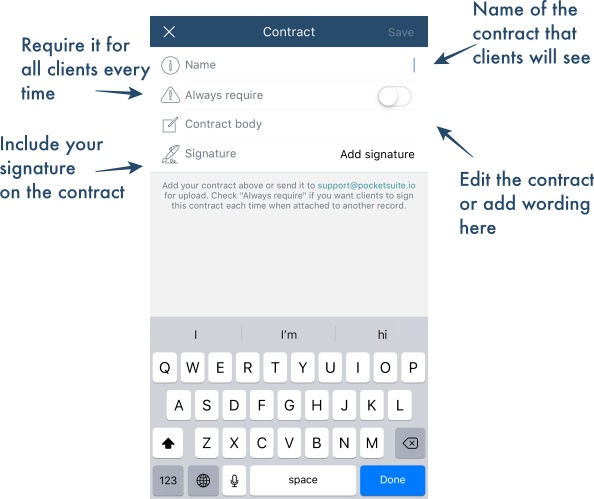 Once the contract is setup the way you want, you can automate your contract. For example, if you have a Subscription that has a payment plan contract that clients sign, you can make that contract automatically pop-up to be signed when they confirm the Subscription from Online booking or if you send them the Subscription directly. No need to remember to send the contract as well! You can also automate the contract with Invoices, Appointments, Packages, Classes, Reservations and every other type of client transaction.
Check out the video walkthrough below: