Once the imports team has imported your form into your account, you'll receive an email notification.
Note* - To see the form, you may need to log out and back into the app to see the changes.
If you haven't already, head to settings > features and toggle on forms. Head to settings > forms and there, you'll see a list of all your forms. From here, you can tap on the form name to either edit the details, view & edit the form questions, share form link or make a copy of the form to create another. For more information on setup or how forms work, tap here.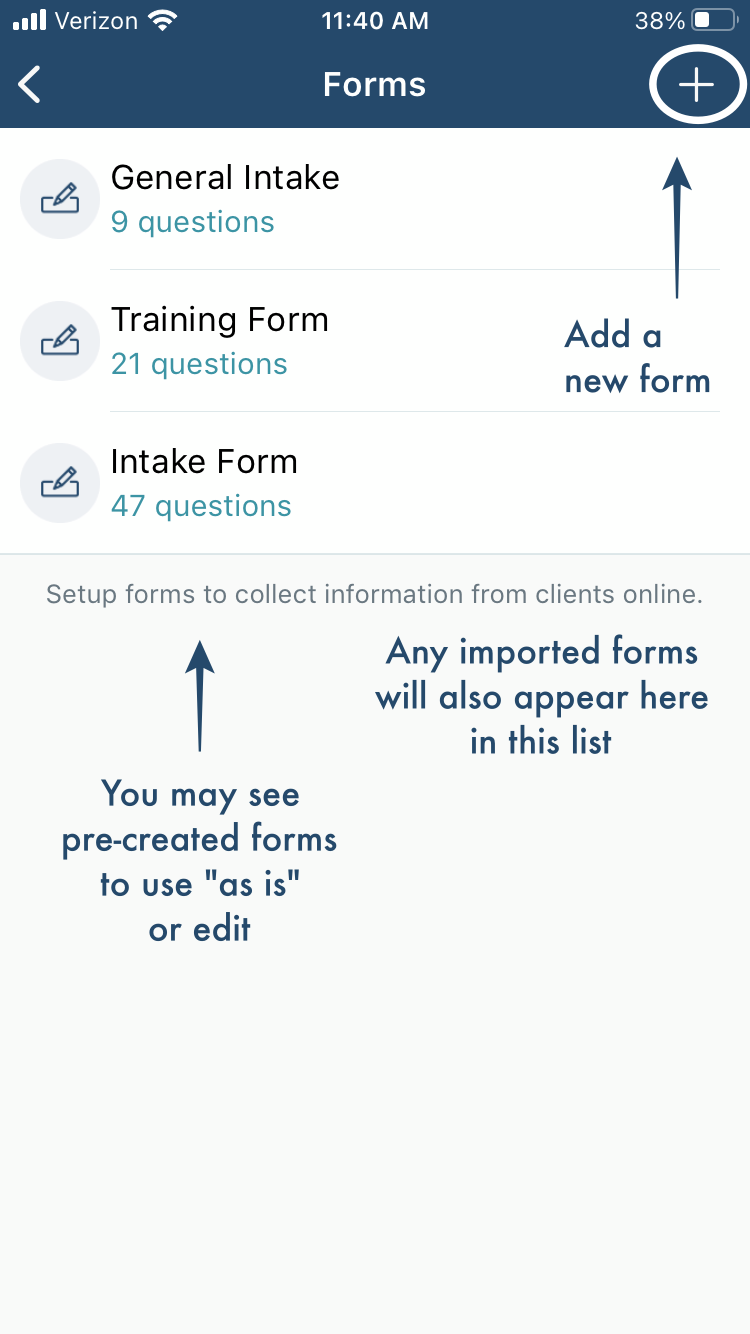 Now that your form is imported successfully, you can:
1) Preview your Form: Tap on the form name > share form link > copy > paste in your device browser
2) Send the form to a client via their message thread
3) Send the form to a client via the forms dashboard on the homescreen > select if you want to send form or fill out on behalf of the client.
If you attach a form to a service, package, subscription, or to online booking directly, the client only sees the form if the client has not completed one previously and always require is toggled off. If always require is toggled on, the client will have to fill out the form every time, even if one is already on file.
If you have any questions about the form that was imported, please reply back to support@pocketsuite.io in the same message thread.