Max Lead Time allows you to block your schedule in advance! Prevent clients from booking you too far out from the date they book. So, if you set it to 1 month, clients won't be able to book you more than one month out from the current date.
Quick Setup:
Head to settings>scheduling. There, you can set the max lead time you need.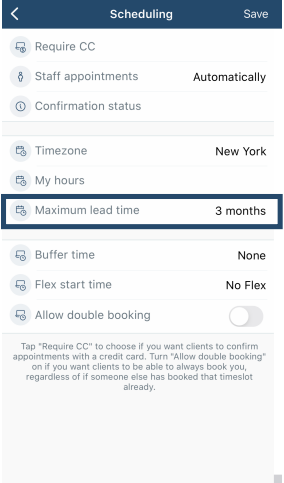 Detailed Setup:
For Max Lead Time, you can prevent clients from booking too far out. Head to settings>scheduling>max lead time.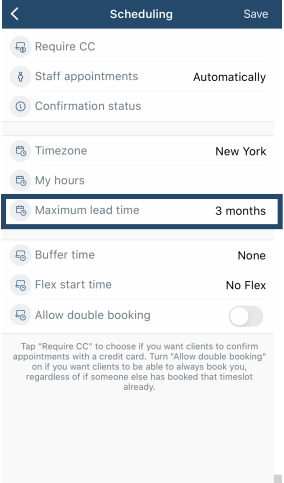 Select the number of days you're okay with booking booked in advance.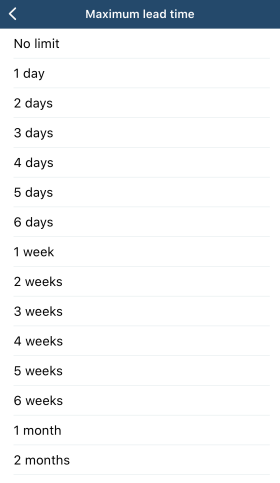 Then, you can head to settings>online booking>preview and see it in action!
Check out the video here: