Open Enrollment is an option under class type that provides clients flexibility to join your series class at any time. A series class is a recurring class with a set number of sessions. This is typically common in the dog training or fitness training industry.
For example, you may offer a 6 week program with 1 class session each week, totaling to 6 classes. In a traditional series class, clients would need to book and start from class 1. Client A would be enrolled in class 1, 2, 3, 4, 5, 6; however, with open enrollment, clients can start at any point as long as 6 consecutive, sequential classes are completed. Client B signs up the 3rd week and enrolls into class 3, 4, 5, 6, 1, 2. Graduation occurs when all the classes of the program are complete.
Quick Setup: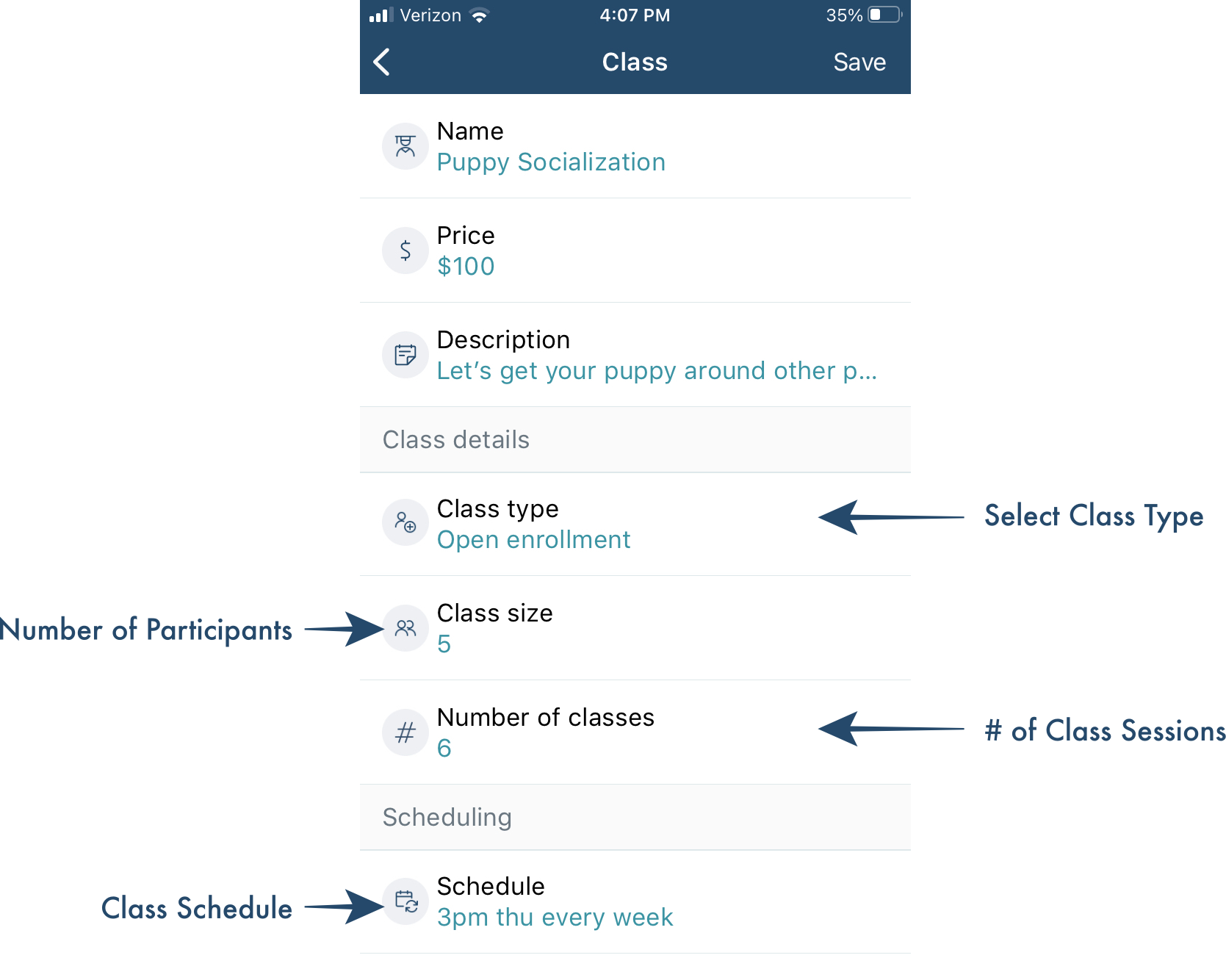 Once you tap schedule, you will be provided an option to select a single lesson or multiple lesson.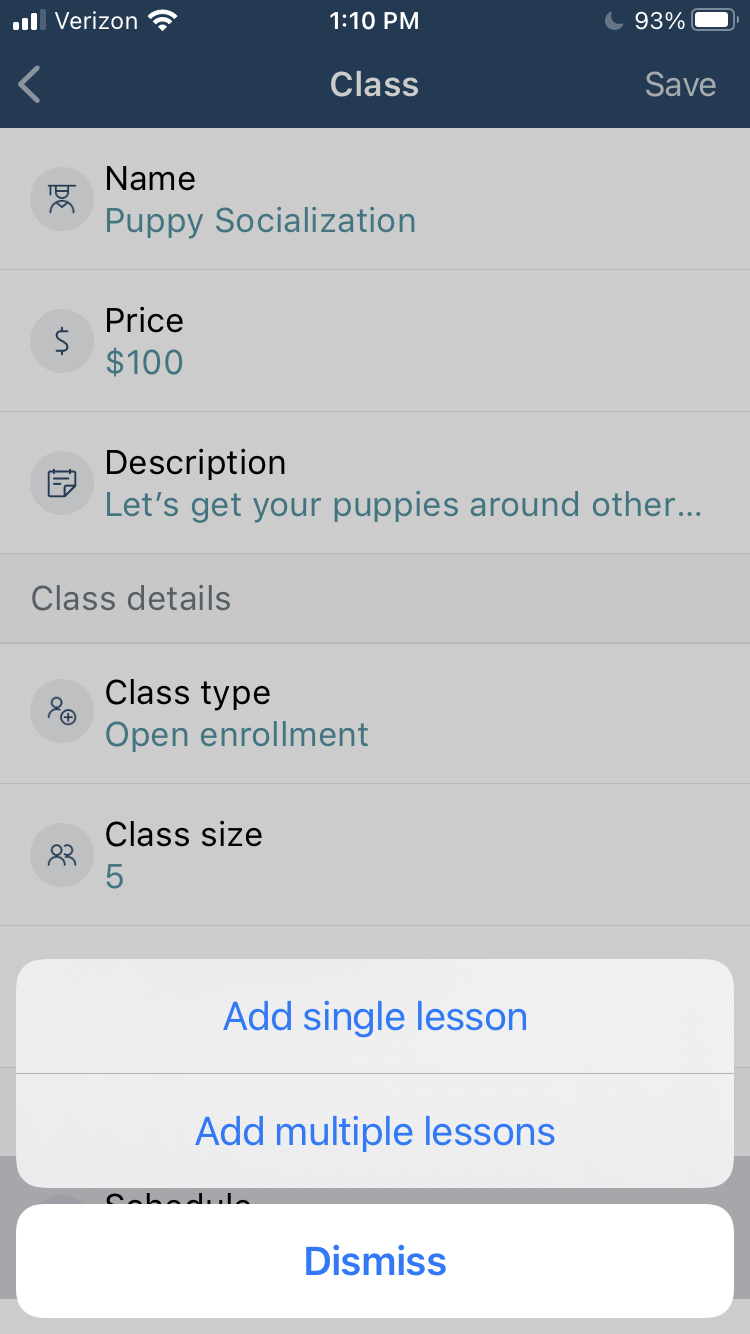 Add a single lesson if your class schedule are on different days. For example, out of a 6 part series class, 2 classes are on monday, 2 classes are on tuesday, and 2 classes are on Wednesday.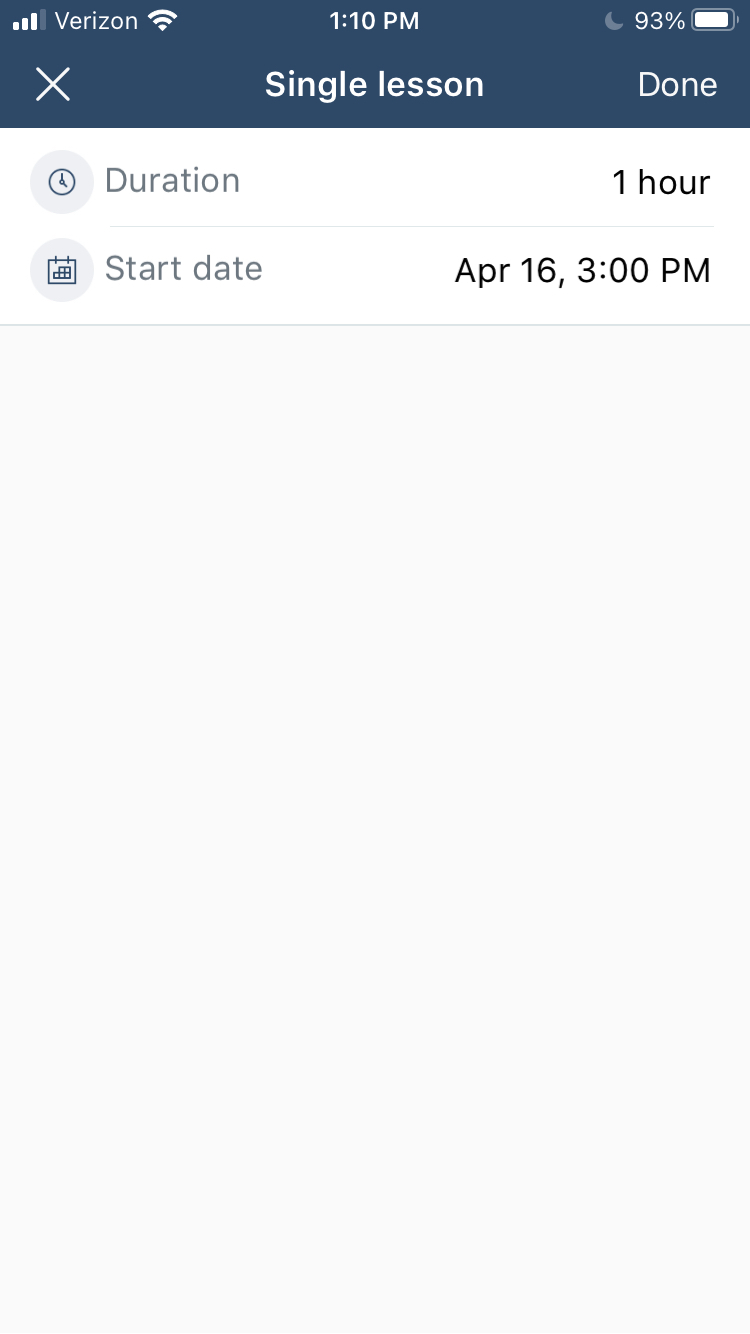 Multiple lessons are used when there is a consistent schedule. For example, the 6 series classes are on Tuesday, Thursday every week. The number of lessons here is 24, meaning there are 4 sets of 6 open enrollment series classes.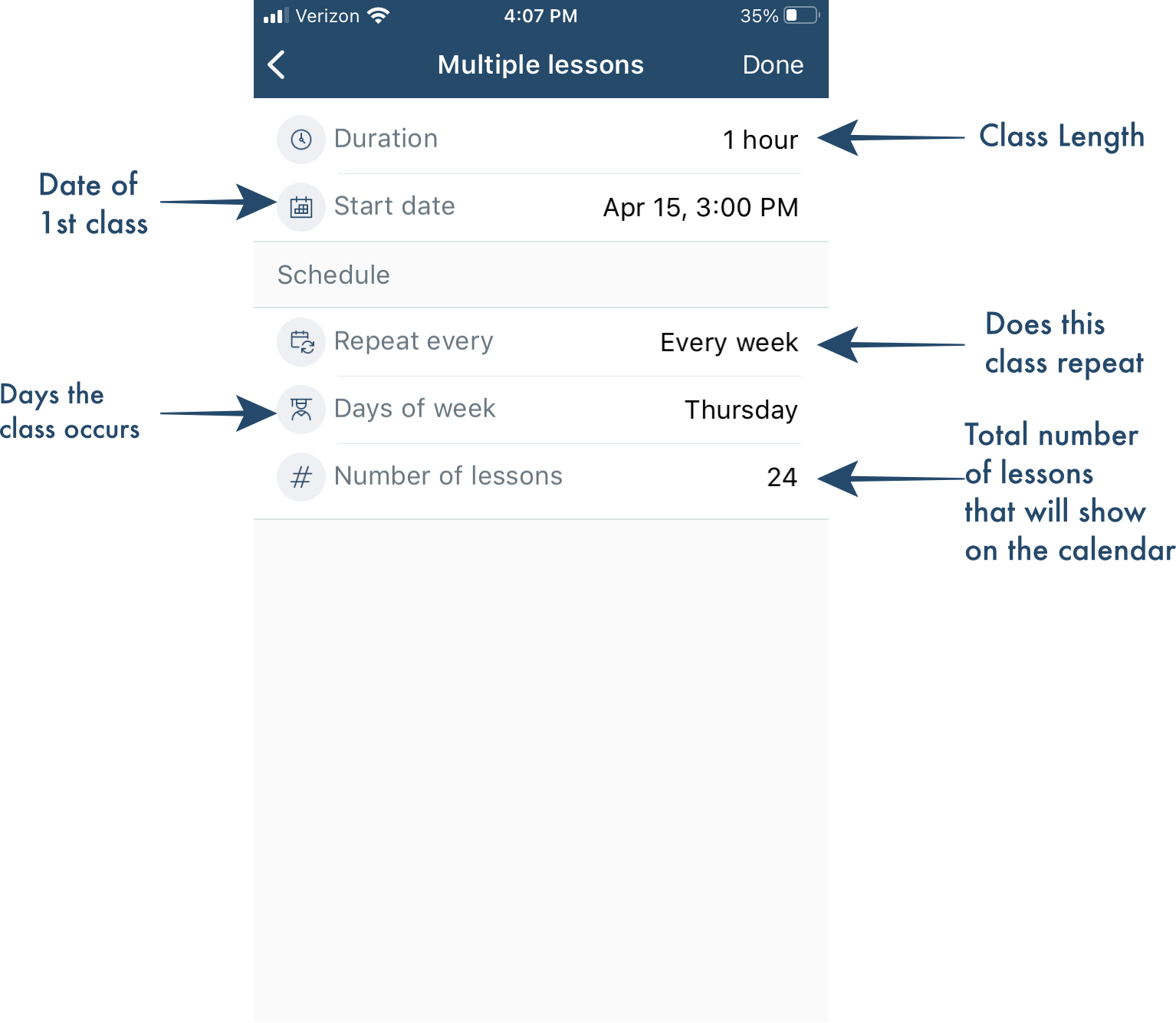 If you need to edit your class schedule, you can tap on Settings > Classes > Specific class name > Edit Class > Schedule.

For dog trainers, this feature is particularly useful for programs like puppy socialization. Puppies will not need to wait for a new class to begin and instead can join as quickly as the next session or when it's convenient for the owner. Each class session is its own lesson, meaning information from one class is not necessary in order to take the next class.
With open enrollment, clients are not required to start exactly on one date and time, allowing clients more flexibility to start at a time that's convenient for them, while providing you an opportunity to accept new clients.
Pro Tip* - When you head to Settings > Classes you can easily tap on the class and copy it, share it, or view the calendar. Use this when you want to send a particular class to a client.
Video Setup: