We love that you love Pocketsuite and as we continue to offer more and new rewards for referrals, we want to make sure there's a system in place to help you get to that reward goal. Getting one step closer to your reward goal is easier than ever with the referral dashboard!
To see everyone you have referred and the status of your referral, tap on settings > refer a business > view your referrals.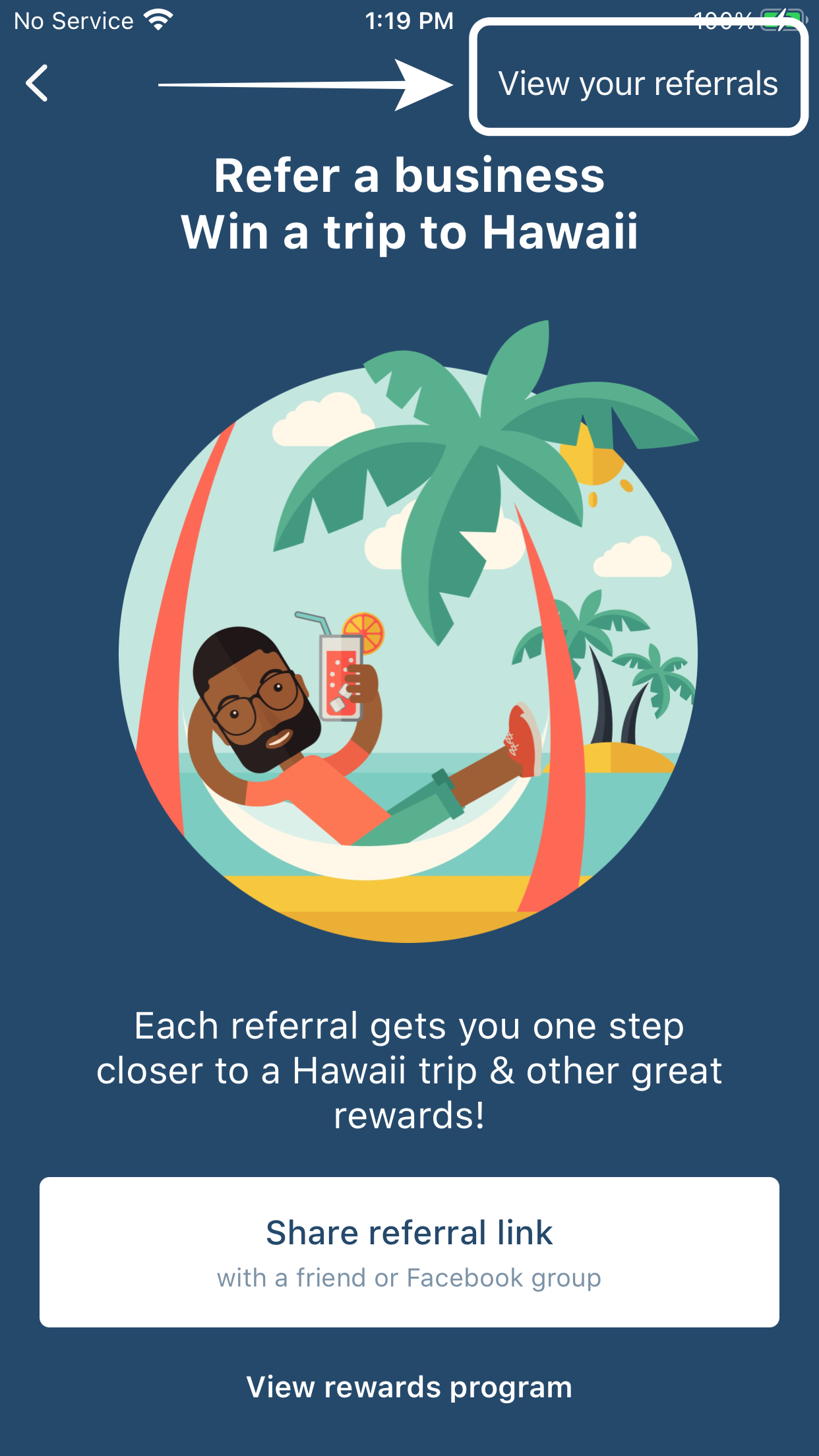 There are different referral statuses:
Say welcome - This Pro has signed up using your referral link

Follow up - This status appears in one of two ways.
Once you tap on say welcome, the message thread will open between you and your referral. Send them a message.

If your referral has signed up but has not engaged with the app.
Success - This means that your referral has processed a payment and this referral will count towards your referral credit!
The first two statuses do not count towards overall referral credits. By simply tapping on their name and sending them a message, you can give you referral a nudge and share tips on using Pocketsuite for their business. The top right number in green will show you the number of successful referrals. You can even tap on Total to filter the time frame of your referrals.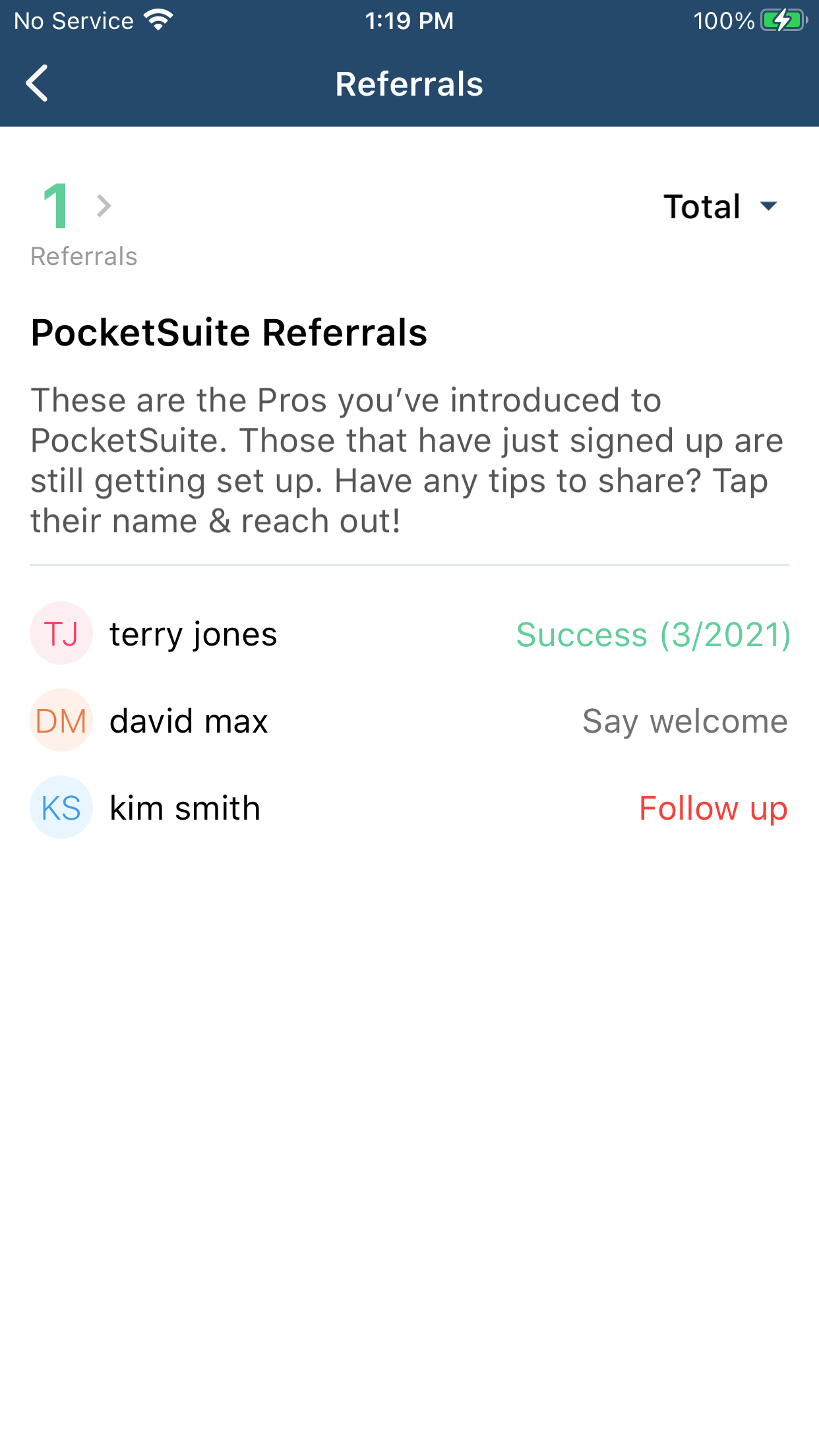 Video Setup: