We know it can be difficult to get back to every missed call or text from a new or existing customer. With the missed call or missed text smart campaign, Pocketsuite takes care of the follow up for you!
You can create a smart campaign to trigger when you receive a missed call or text - this way you can stay connected to your clients even when you're busy.
Quick Setup:
To start, let's turn on Smart Campaigns. Tap on the settings icon > features > smart campaign (toggle on).
From the homescreen > tap smart campaign > tap the (+) sign > tap respond to missed call or respond to missed text.
 
On that screen, you can:
Create a label - Missed Text or Call Message (this is the title of the smart campaign and is only visible to you)

We have already pre-populated the message and encourage making adjustments as it fits your business.

Tap "Preview" to view your message to clients

Once your selections are made, you can tap save and you will have the option to "

save & launch

" or

"save & edit later

". If you're ready to rock, launch it now! If you choose to edit later, your campaign will be saved in your Smart Campaigns dashboard as "

paused

".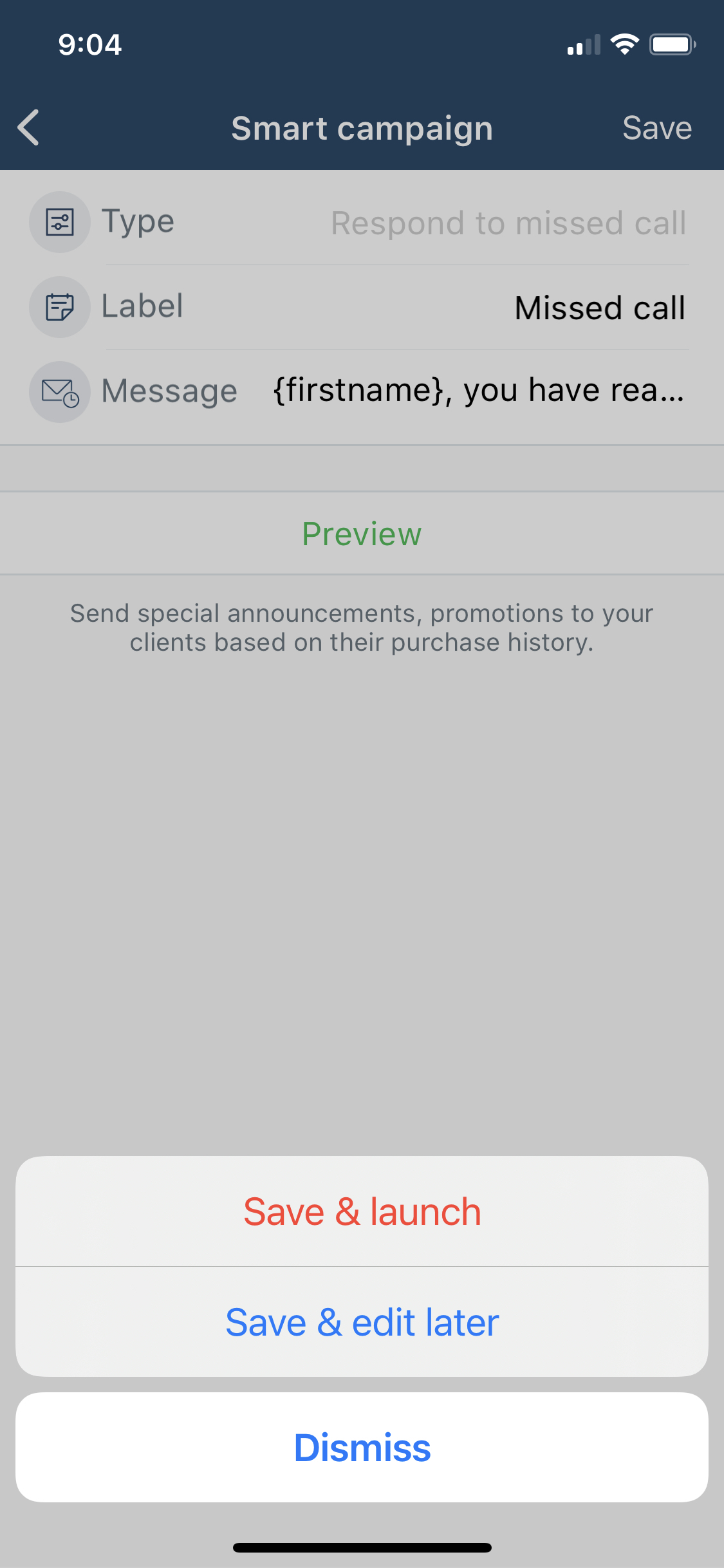 From the smart campaign home screen, you can see all your campaigns and their status. To resume, pause, or view your campaign results, swipe left. If you would like to edit a campaign, tap on the campaign name in the dashboard.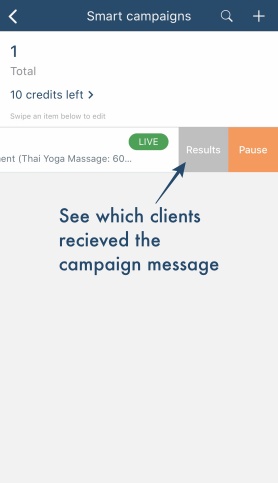 When do missed call and missed text smart campaigns trigger?
A smart campaign is sent automatically for a missed call if the client hangs up before they have reached your voicemail. A smart campaign will trigger for a missed text after 8 hours if you have not responded back to the text message.
Pro Tip*: Use dynamic fields within your smart campaign message so the system can easily populate information to your clients - for example: your online booking link, contact number and email, various client form fields, etc.
Video Setup: