Did you know that you can use a smart campaign to encourage your client to book their appointment after they have purchased a subscription and/ or package?
Quick Setup
To start, let's turn on Smart Campaigns. Tap on the settings icon > features > smart campaign (toggle on).
From the homescreen > tap smart campaign > tap the (+) sign > tap on Purchase follow- up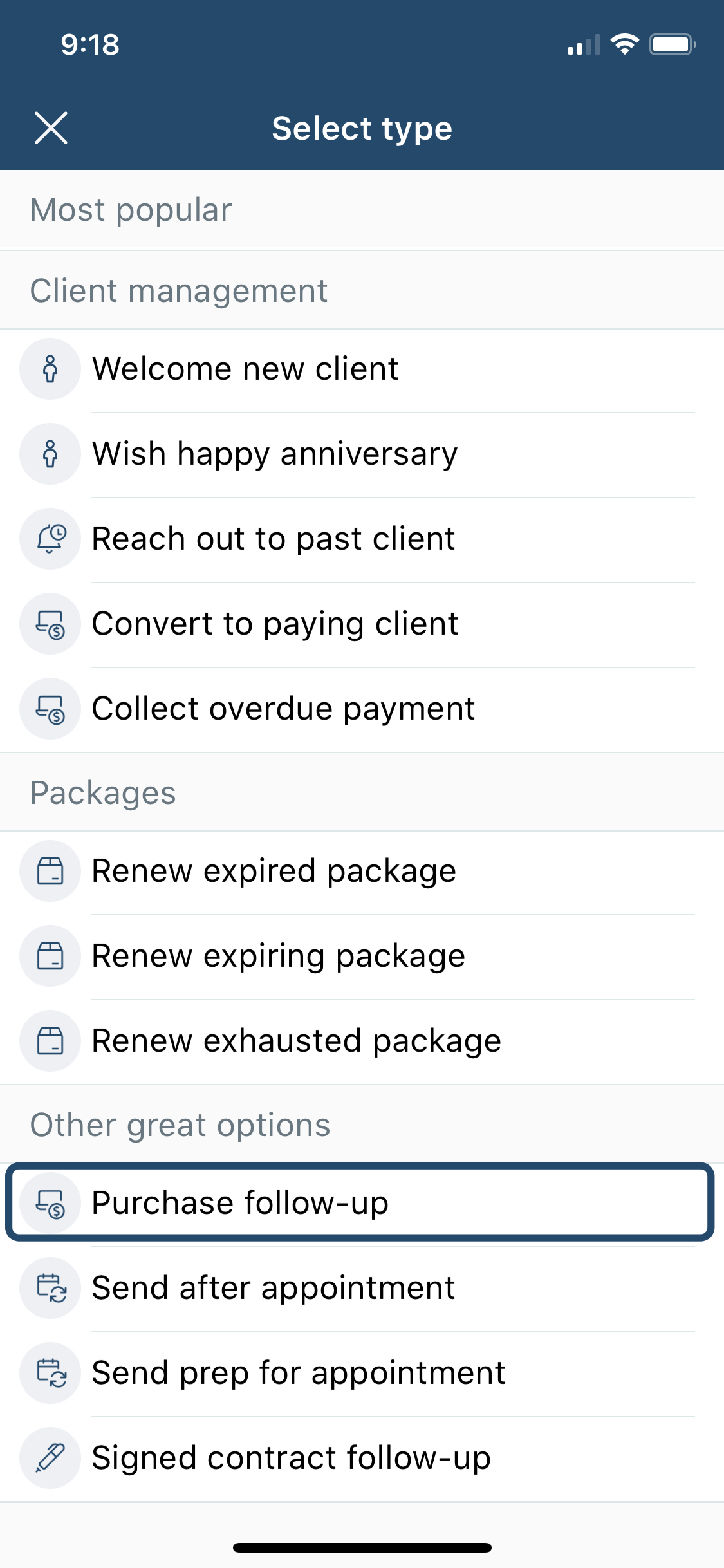 On that screen, you can:
Create a label - Package/ Subscription follow up (this is the title of the smart campaign and is only visible to you)

We have already pre-populated the message and encourage making adjustments as it fits your business. In this case, you want to adjust the message to "

Welcome! Let's get started. Please use the link below to book your first appointment. Select from any service with a "Prepaid button". I can't wait to get started working with you."

Tip* You can keep the dynamic checkout link in the message. It will include your booking site. Do not delete it from the default message.

Select the package or subscription that you would like this smart campaign to include - select one or apply to all.

Select days since purchase to "send immediately" so your client gets the message as soon as they buy the package/ subscription.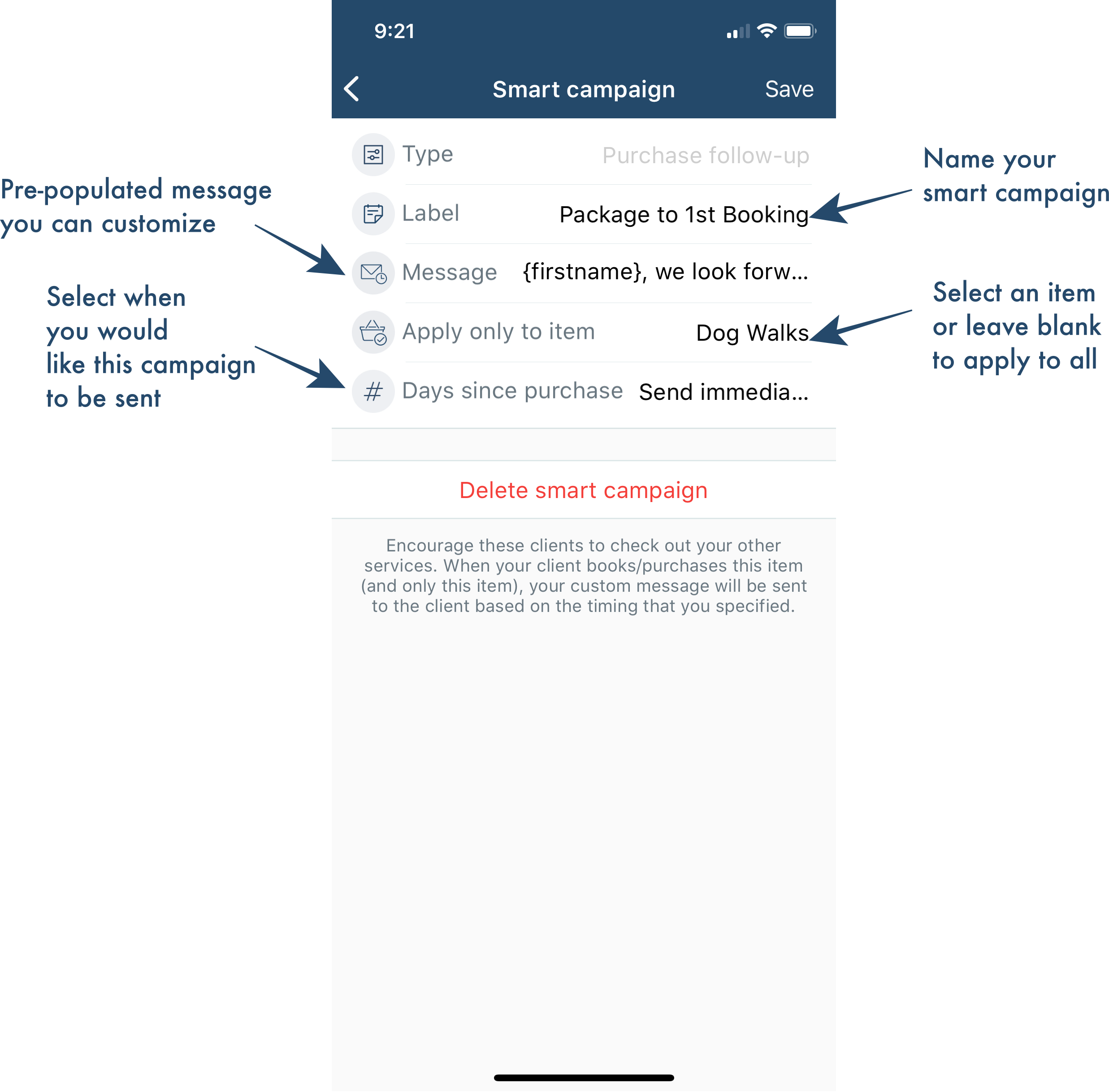 Once the client receives your smart campaign, they'll be able to click on your booking link, select the service that is part of their prepaid package, and tap book.
Video Setup: