Connect your personal calendar into PocketSuite or add your PocketSuite appointments into your personal calendar with our calendar sync function. Only you will be able to see your PocketSuite calendar, this is not visible to your clients. To start, tap on settings > calendar sync.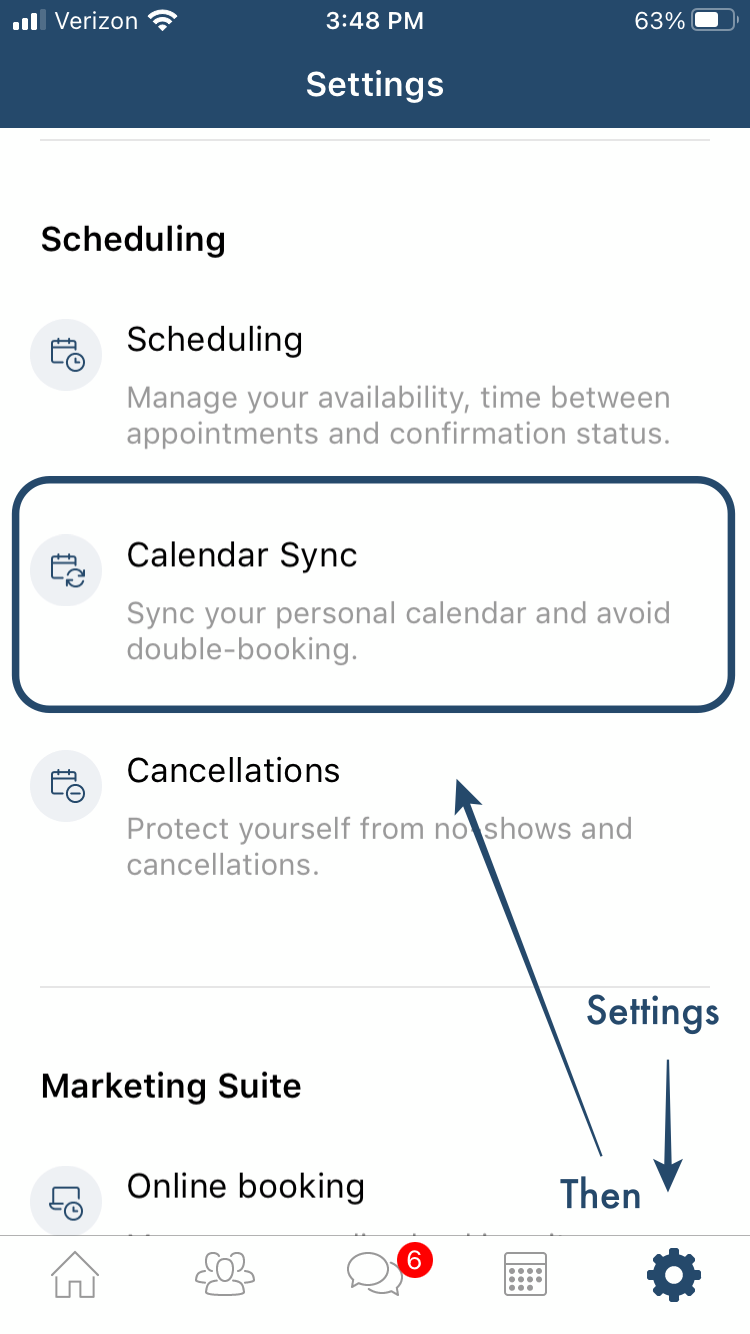 You will be prompted with 2 options (you will not be able to select both):
1) Direct integration with Google Calendar (you may add more than one google account) OR
2) Connect to other calendars (such as iCal, Outlook, etc).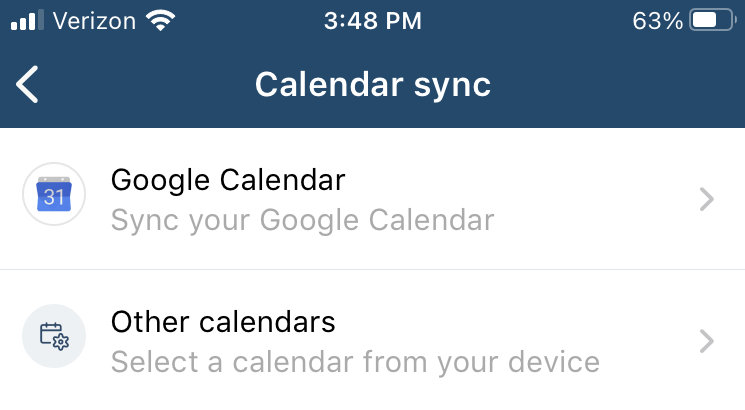 Google Calendar:
No need to have the Google Calendar app on your device. Get started by tapping on Google Calendar > tap continue to allow PocketSuite to sign in your Google account > select the Google account where your calendar is linked > Allow PocketSuite access > Connected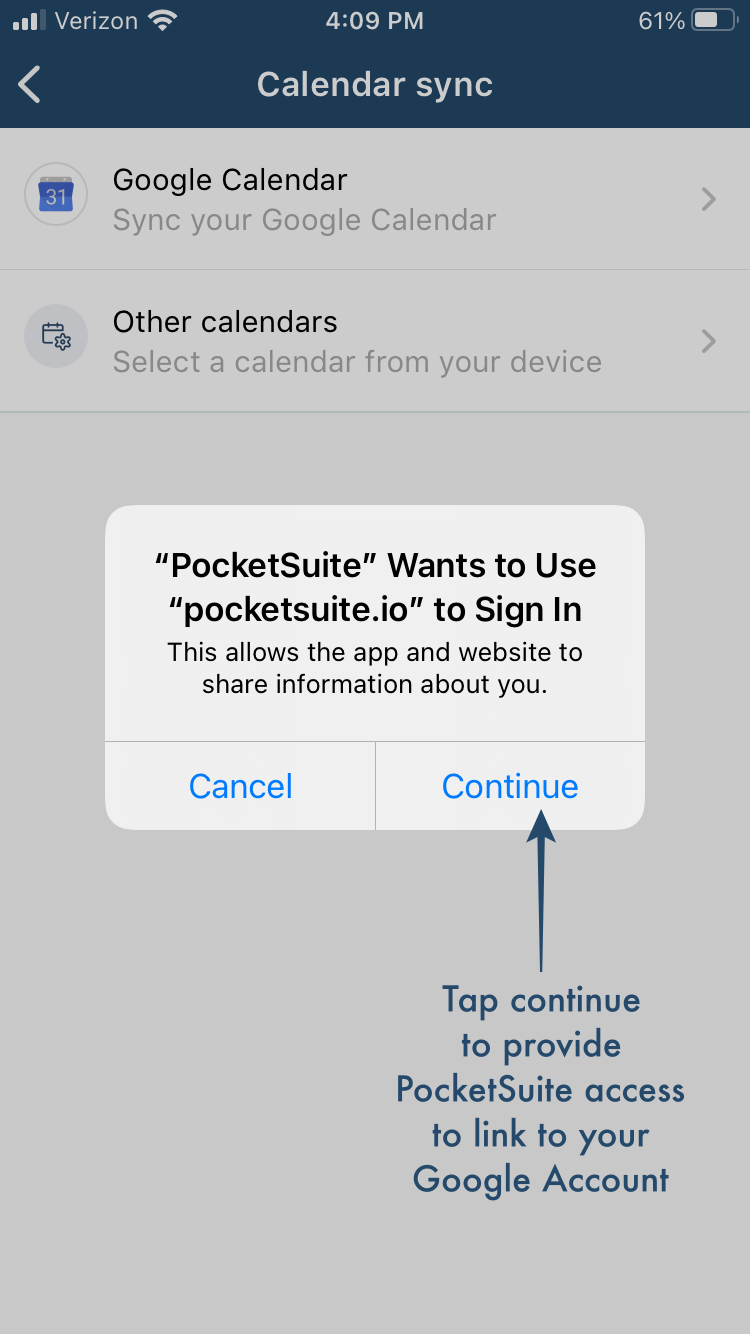 Once your Google Calendar is connected, you can connect other Google accounts as well. If you have multiple calendars within your Google account and want to further customize your calendar settings, tap the > arrow by the connected calendar.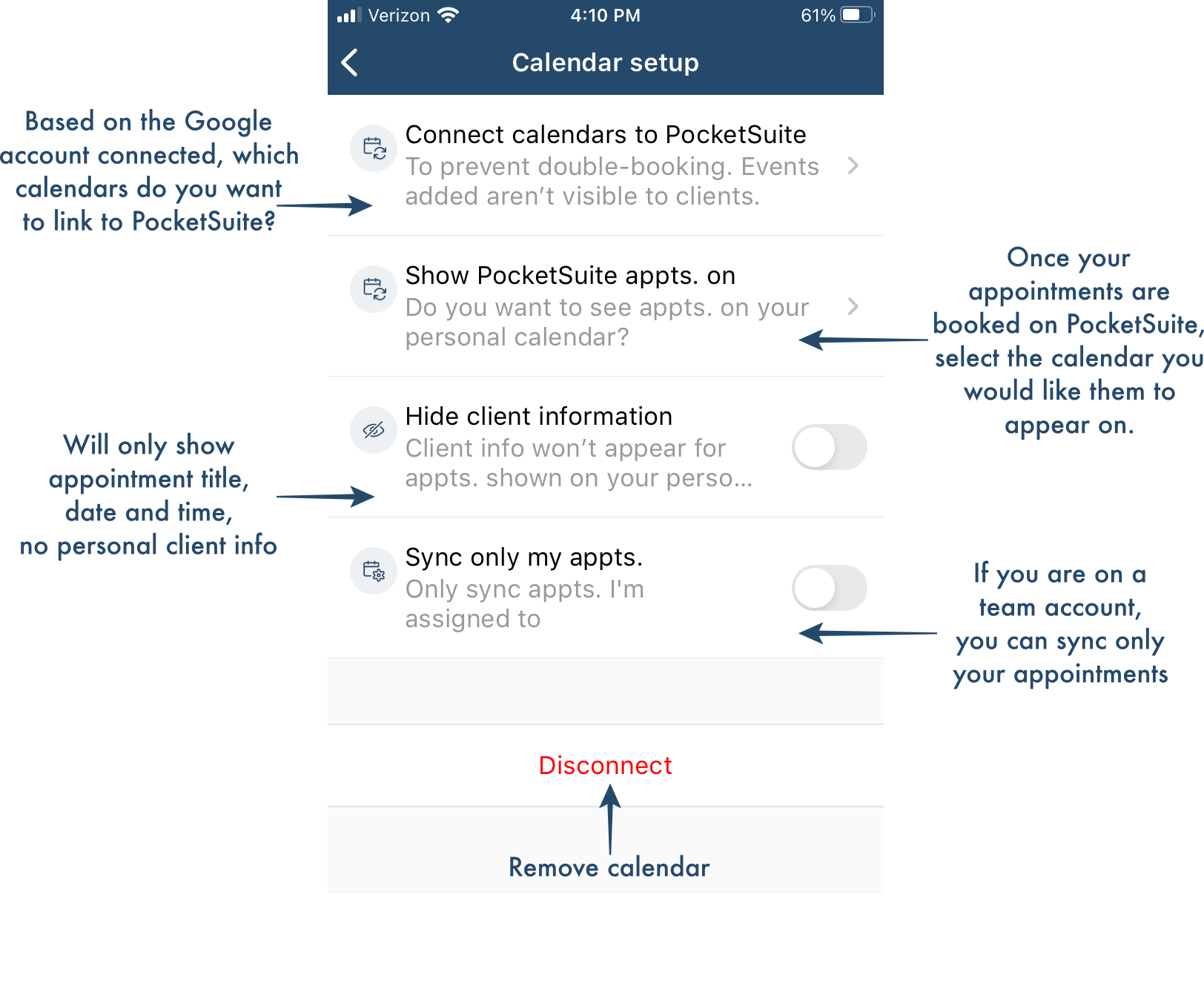 Now that your calendars are connected to and from PocketSuite, to see your Google calendar appointments on PocketSuite, tap on the calendar icon and select a date on the calendar where you have personal appointments. To see your PocketSuite appointments on your Google calendar, open your Google calendar and tap on the date where your appointment is booked.
Other Calendars:
If you have an iCal, Outlook, or other non- Google calendars, you can use the other calendar sync function.
To connect those calendars, first make sure that the calendars are synced to your device calendar. From there, select the calendar you want connected. You can also select if you want PocketSuite appointments shown on those calendars by tapping on "show PocketSuite appts. on" and if you want client information from those appointments hidden, toggle on hide client information to only show appointment title, date and time.
Pro Tip: Highly recommend to sync all other calendars into Google calendar and use the direct Google calendar integration to seamlessly connect all your appointments in and out of PocketSuite.
Video Setup: