We understand that as a service providers, you want to make sure your clients are having an easy and seamless experience booking you online. If you have not set up your services or items you want your clients to book you for, please check out the Online Booking - Setup first.
Once you have set up what you would like clients to schedule you for, make sure to share your booking link on social media or any business sites where you wants clients to book you. You can find your online booking link by tapping on settings > online booking > share and copy. Your booking link will always be pocketsuite.io/book/username (which you can find in your profile under settings).
Pro Tip:
Use our Suite Link feature (settings > features > suite link > toggle on) and add all your business pages to one link. Within those business pages, be sure to add your online booking link so clients can easily schedule you.
Whether on mobile or on desktop, your clients will experience a similar client experience.
If you have categories on, this will appear on your main online booking page. If you have categories off, then your list of services and other items will appear in a list form on your main booking page. Each online booking may be slightly different if you don't require credit card, have team members, have attached forms or contracts, etc. You can always preview the online booking before providing the live link to your clients. If you do want to test the online booking experience, we recommend trying it with a friend or family member. We do not recommend testing this on the same account as your business.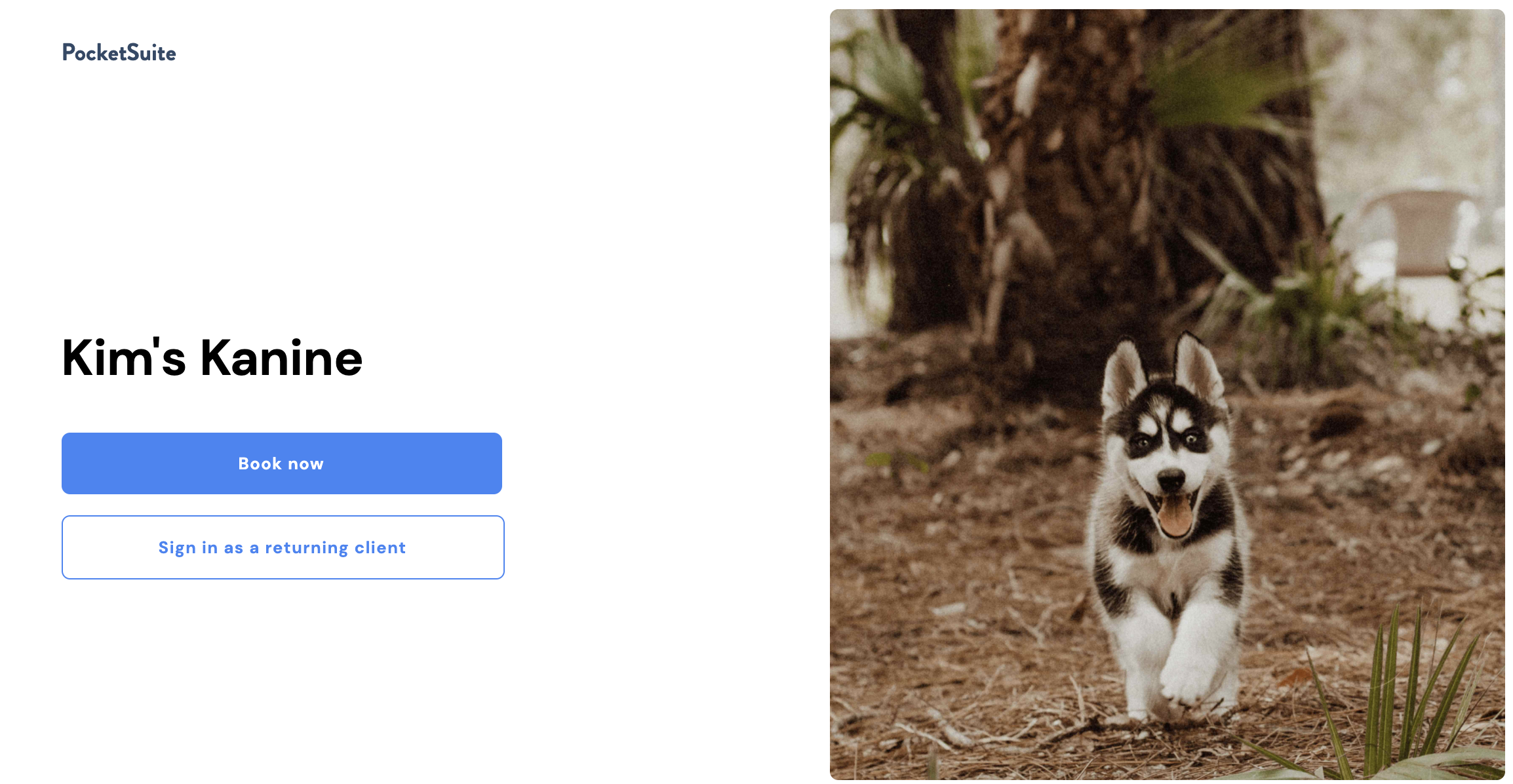 Select a Service, Package, Class, Subscription - make sure to toggle on show online for it to appear. If you have multiple services selected, the client can select more than one service and the total amount and duration will be combined.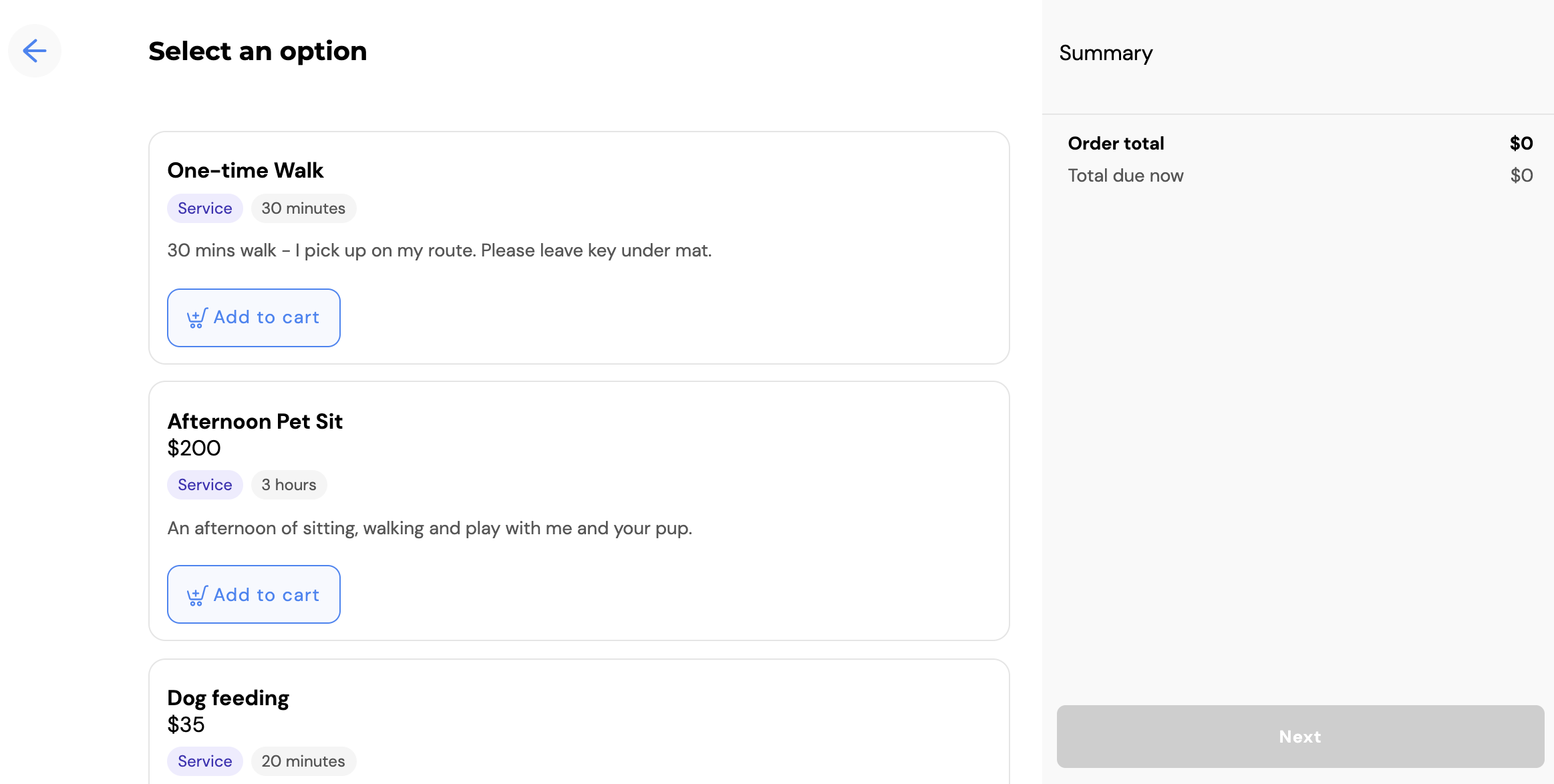 Select a Date for the service. If it is a package or subscription, you would bypass this screen. If it was a class, you may select a class or may be shown a class schedule if it's a series class.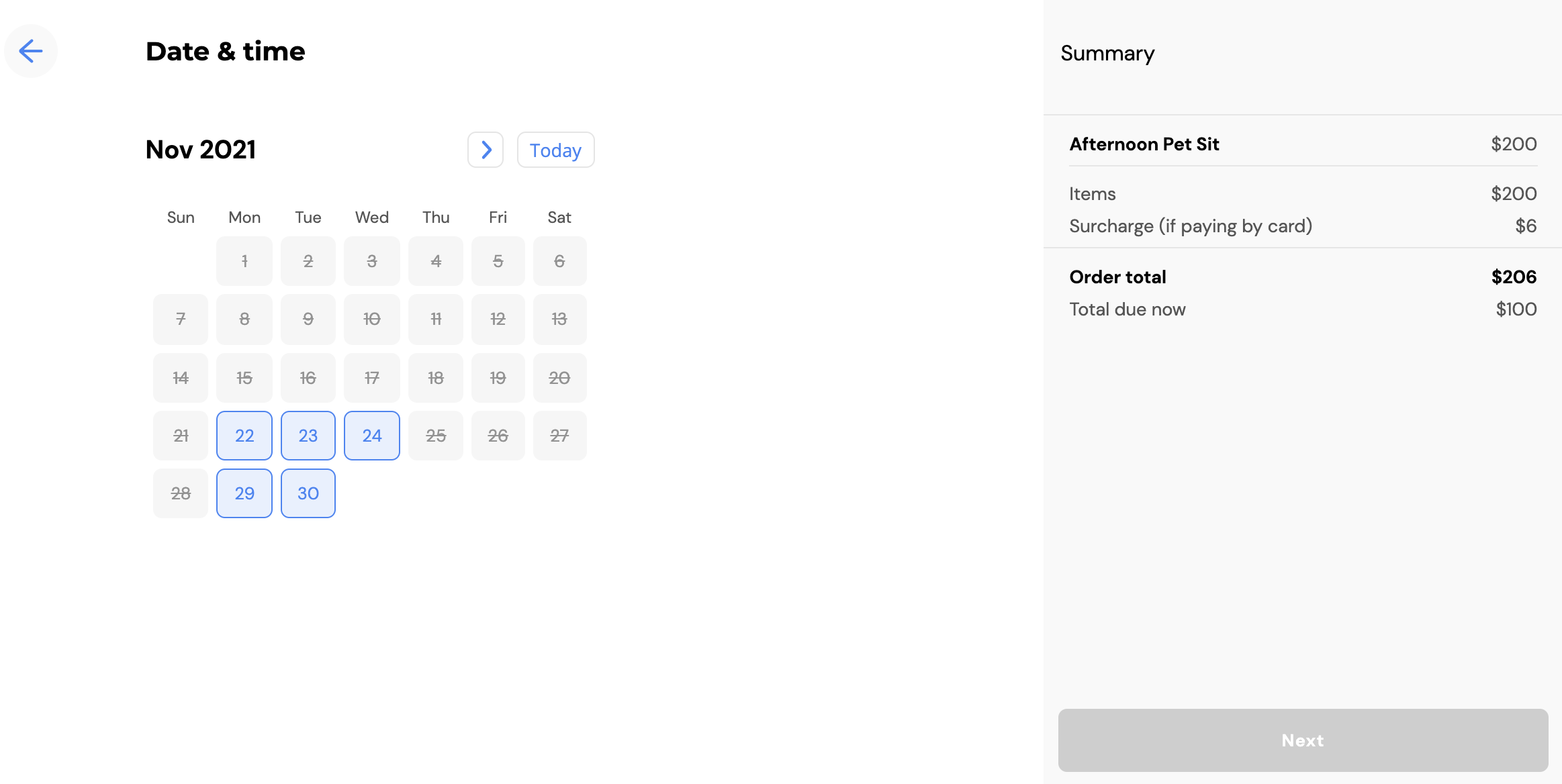 Select a time for the service based the date selected. These hours are based on your availability.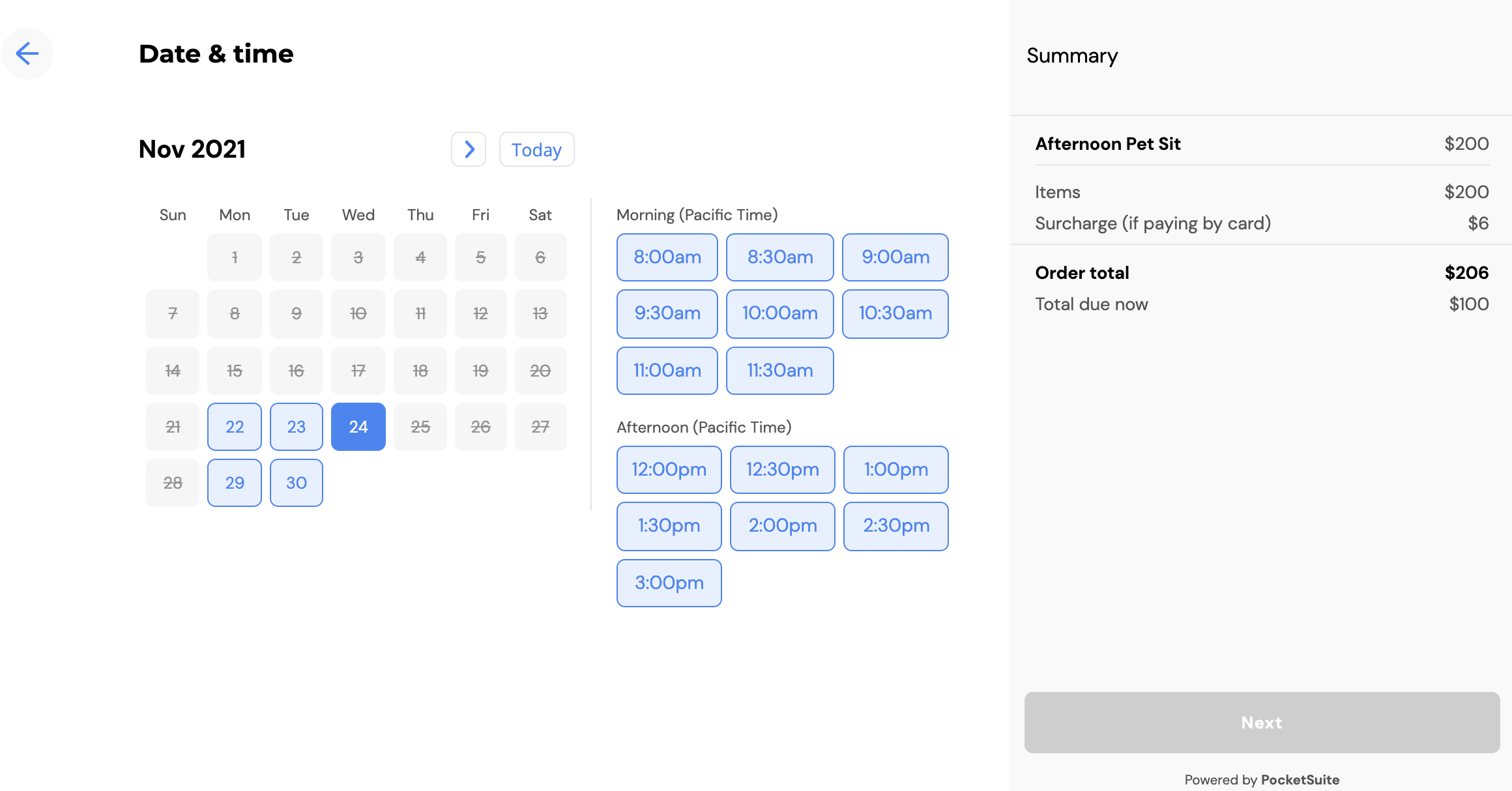 If you have client selects location, the client will be prompted to add their location. Otherwise, you can default to "business location" which you show your location.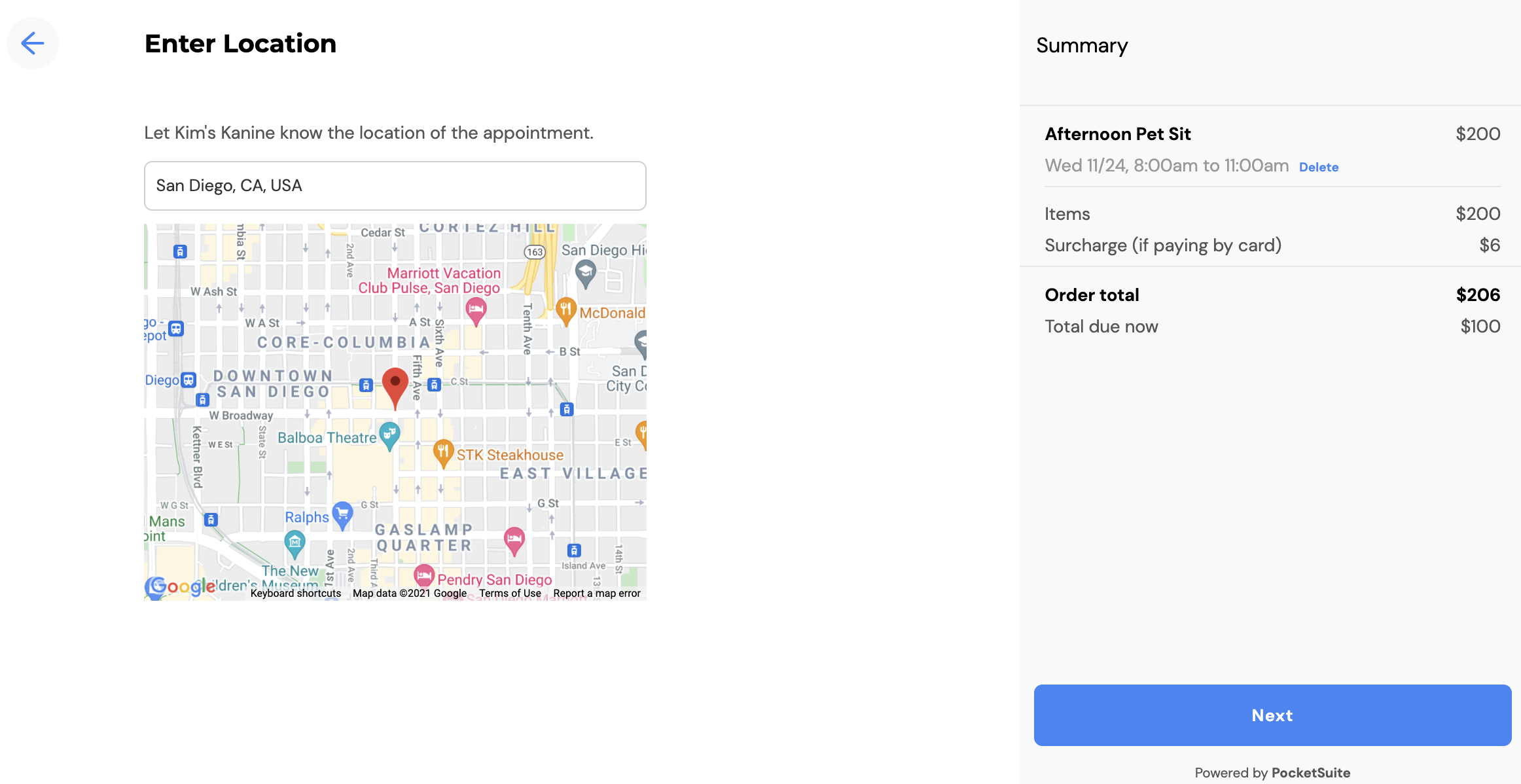 Enter your mobile number. Important note: *International clients can use the "sign in with email" if they do not have a US phone number.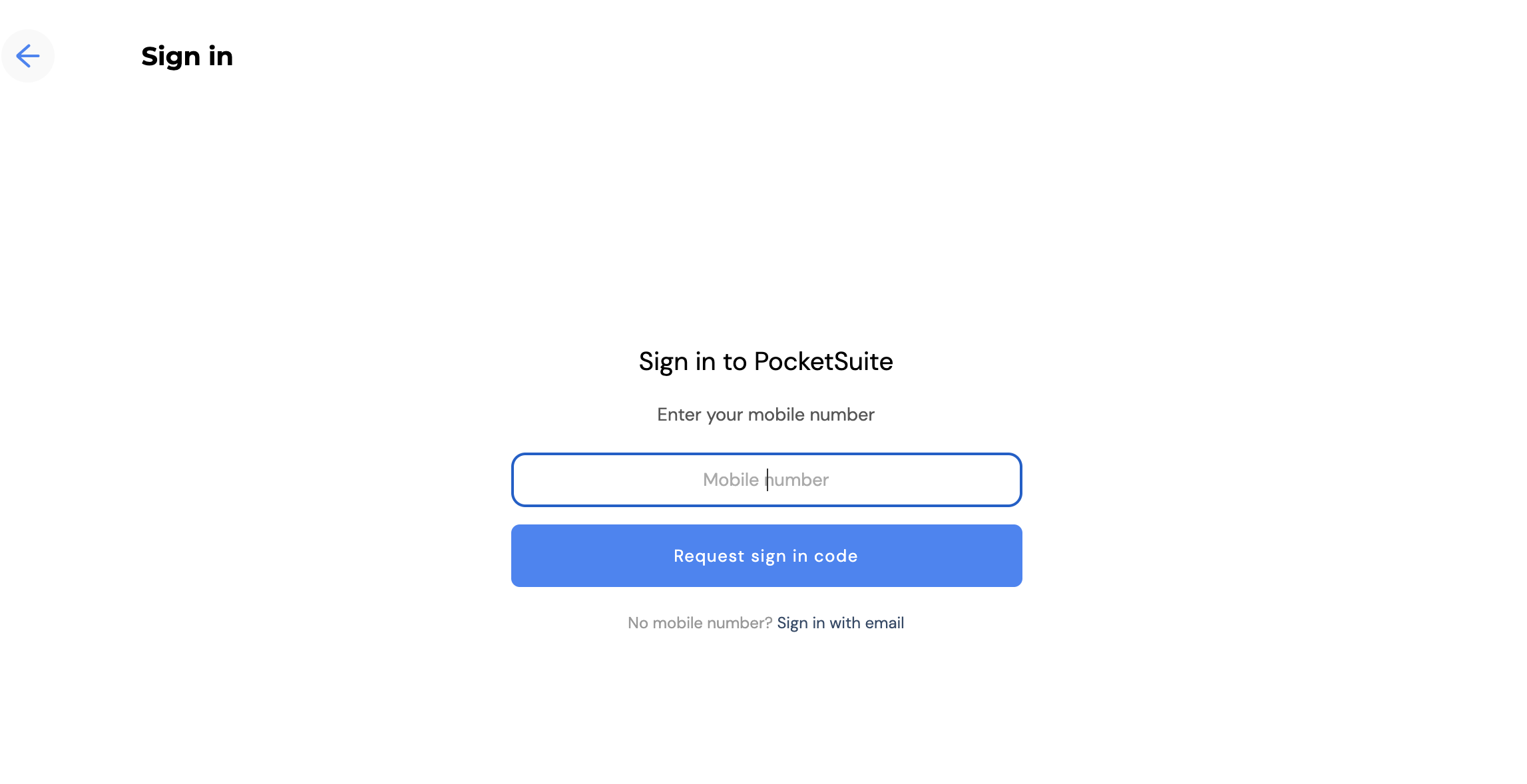 A security code will be texted or emailed depending on the selection made.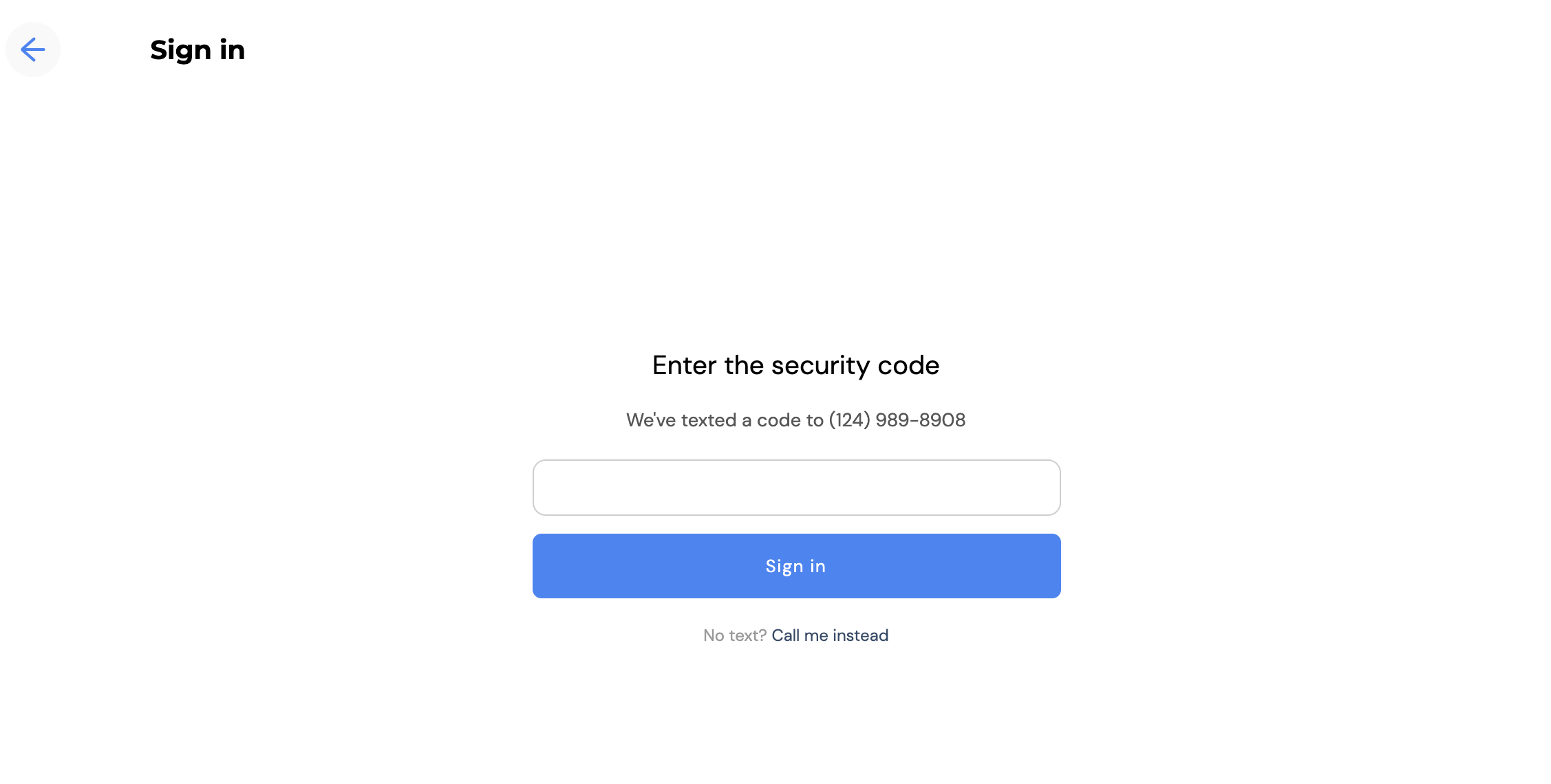 Add your information. If you have online booking checkout questions, you will see them here.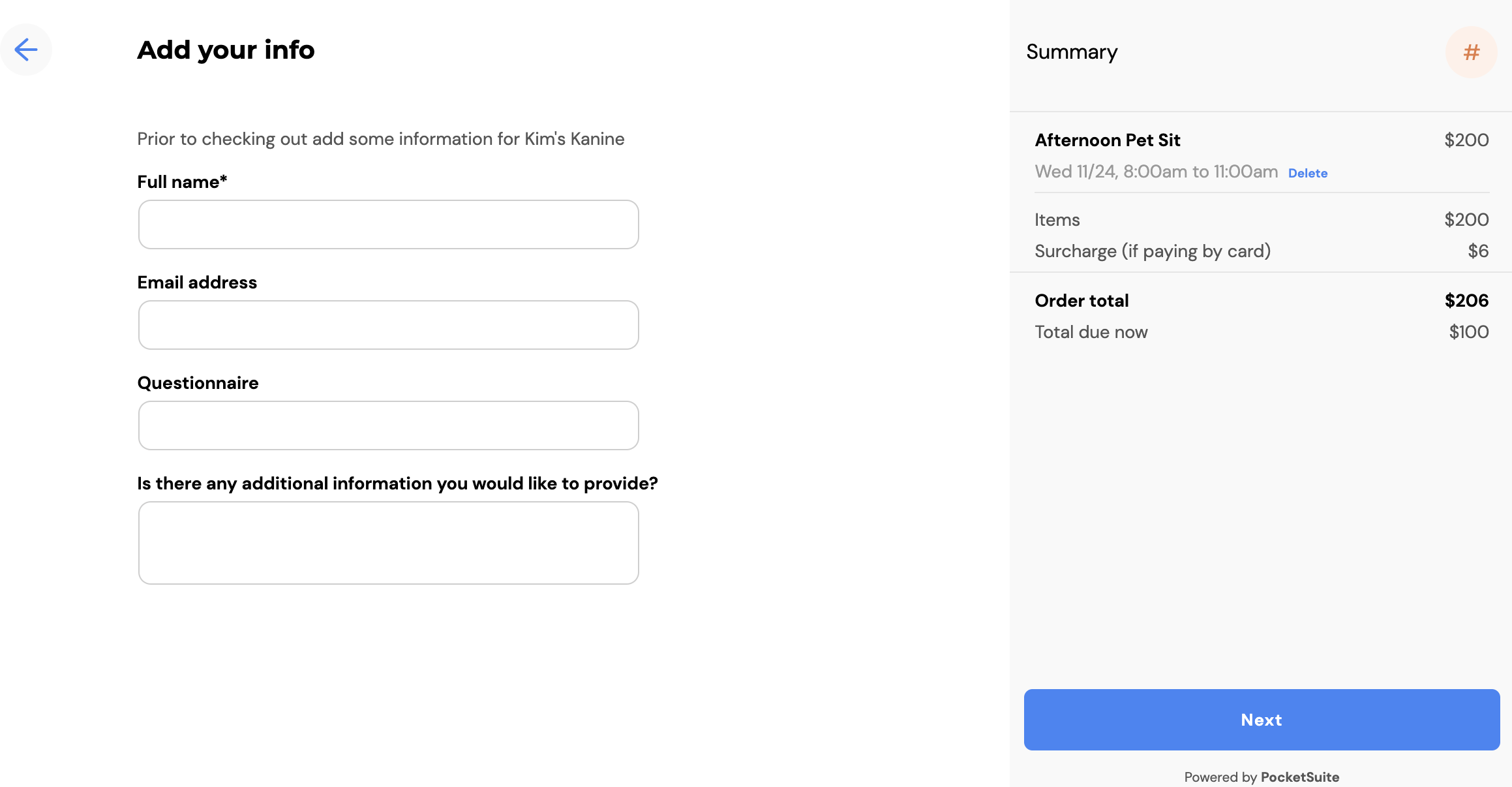 If you set a deposit or requires a credit card (under scheduling), the client will be prompted to add their card for the appointment. A deposit will charge the amount at the time of booking, otherwise, the card will only be on file for the appointment. Packages, series classes, open enrollment, subscriptions, are paid in full at the time of booking.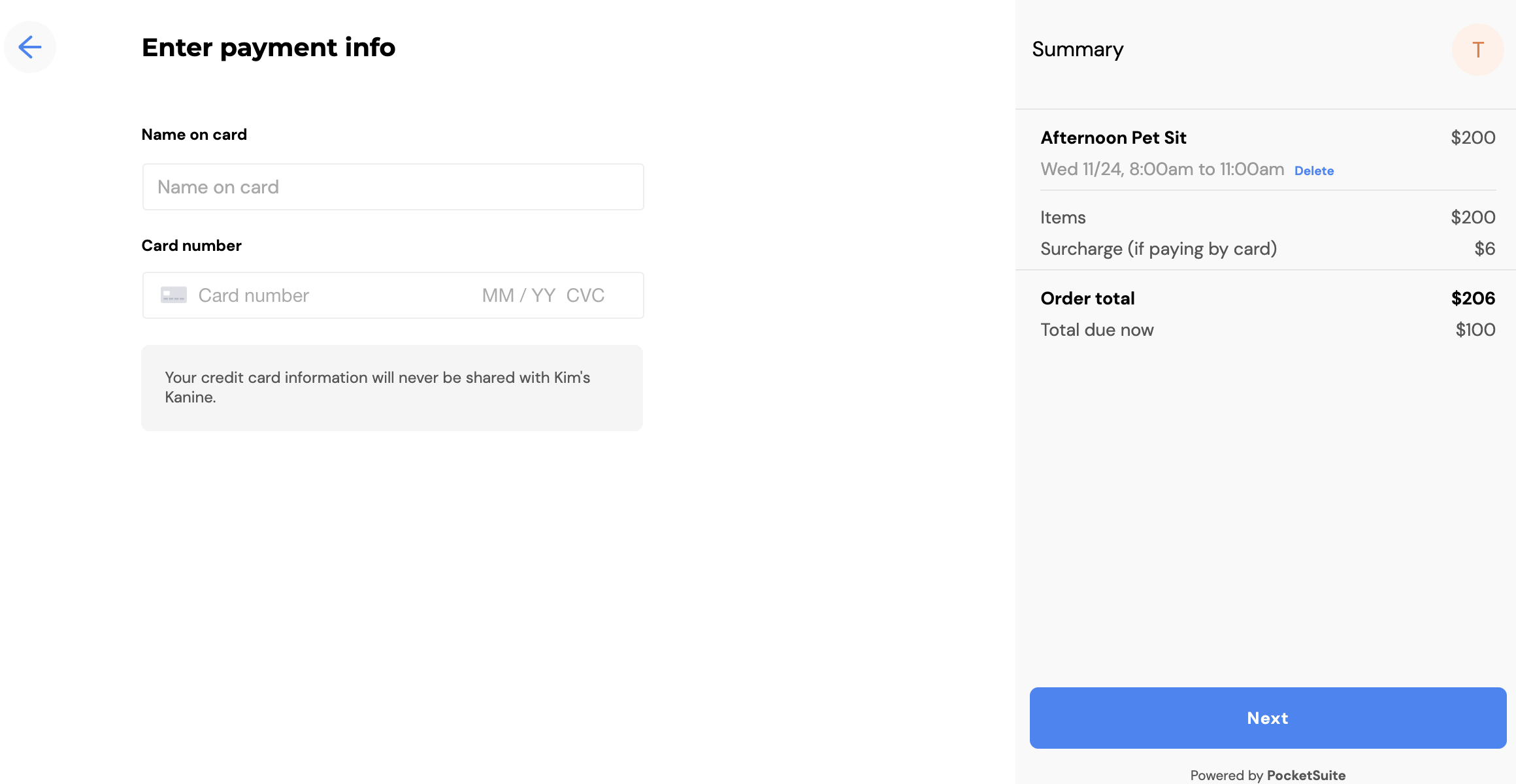 Confirmation screen! If you have a contract or form attached, the client will be prompted to sign the contract and complete the form before reaching the confirmation page.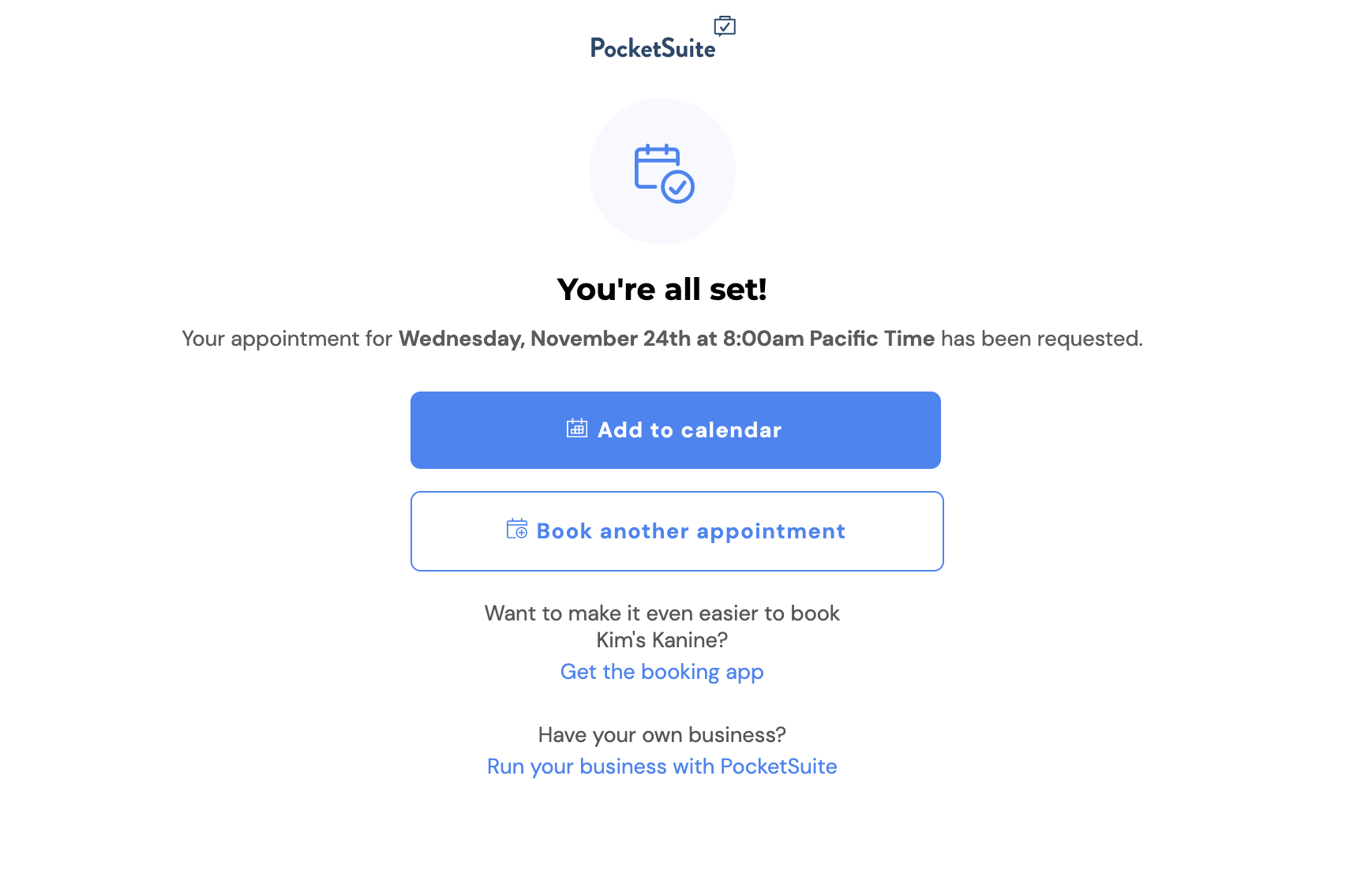 Video Setup: