Whether you're a massage therapist, dog trainer, chiropractor, or any service professional that offers bookings of rooms or resources (swimming room, equipment), you can use services with single capacity "ON" to this set up in PocketSuite.
Quick Setup on Mobile and Desktop:
To set this up, head to settings > services. When creating the service, you want to toggle ON "single capacity". What single capacity means in this case is that once the room or resource is booked for that given amount of time, no other client can use that same room or resource during that time. This means that the room or resource can never be double booked. You can create multiple rooms and resources and well as individual schedules depending on how the business operates.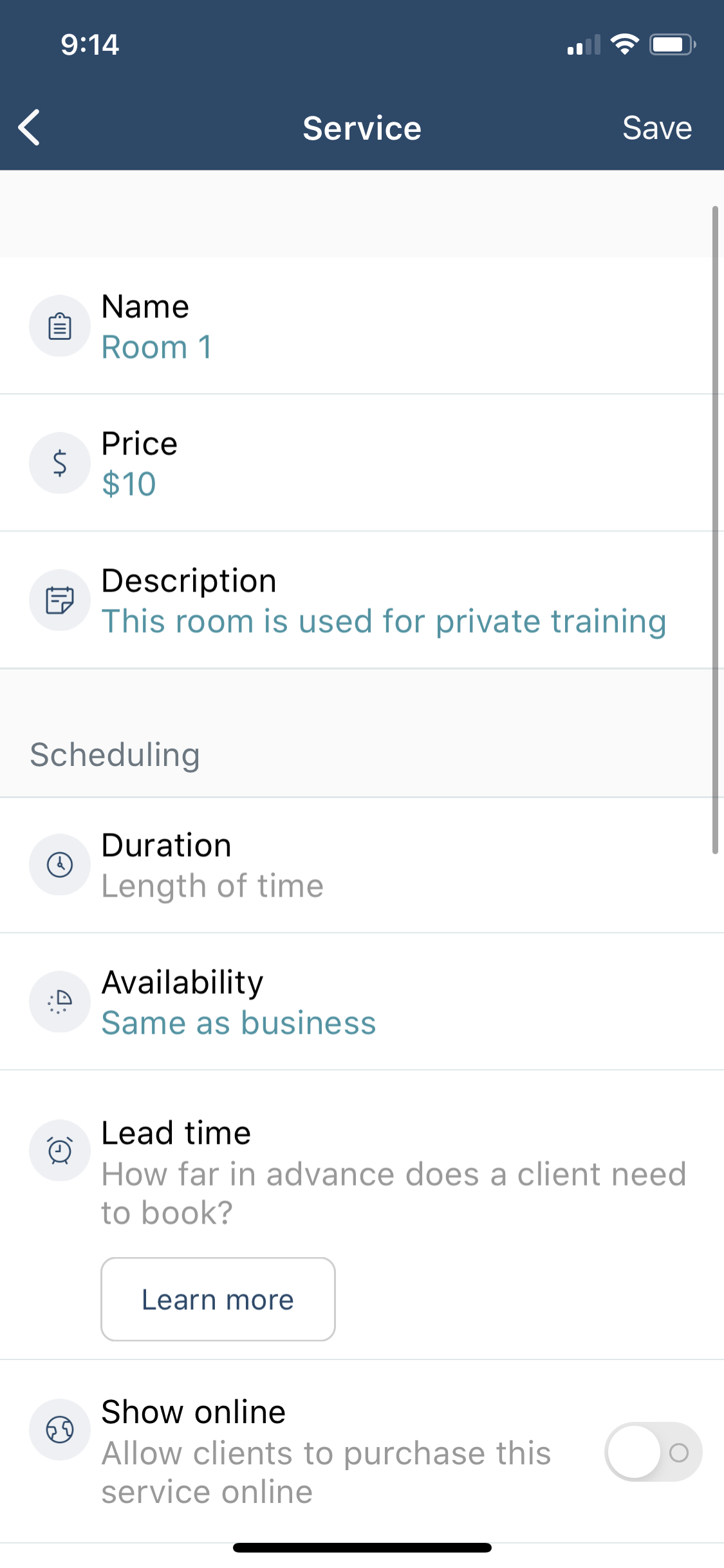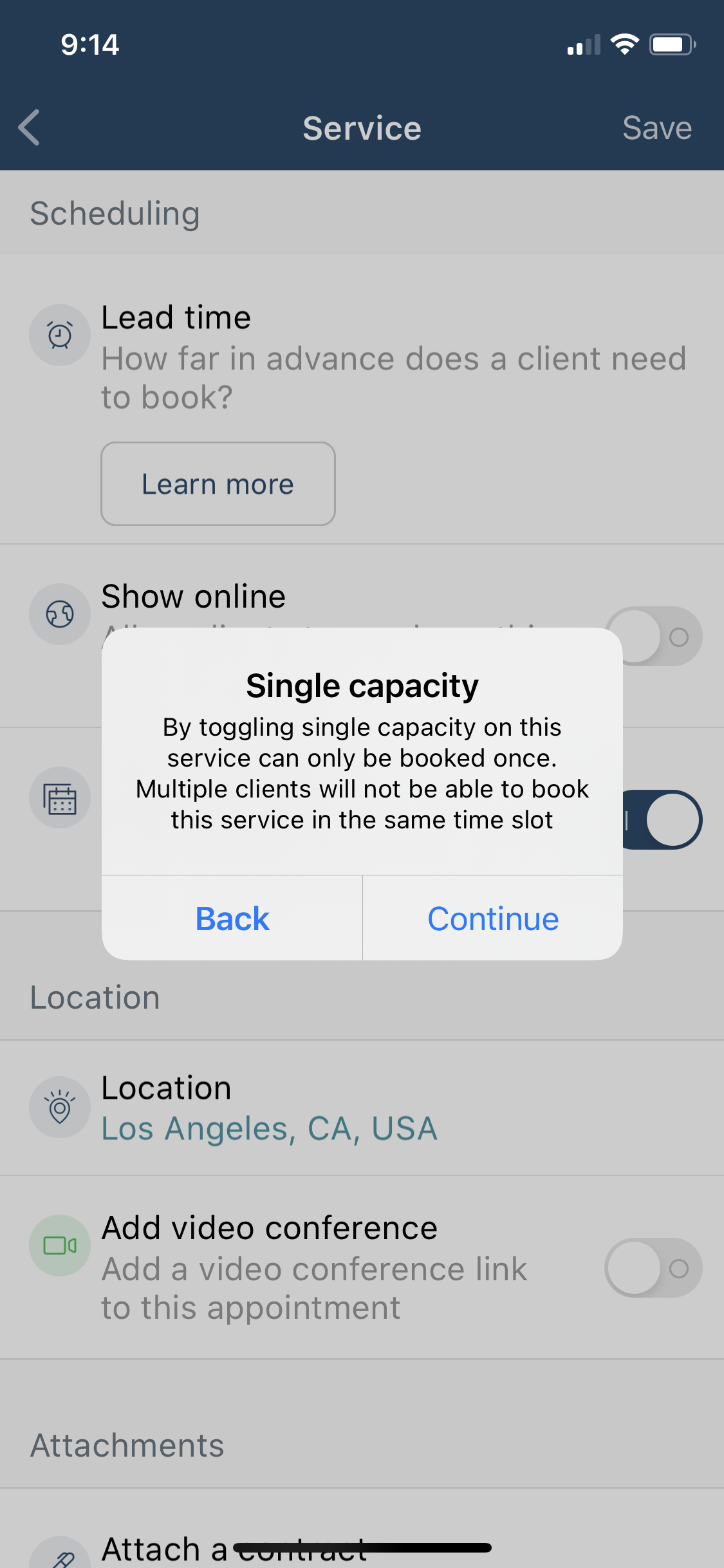 Pro Tip: Allow your clients to book these rooms online via online booking, so you can worry less about coordinating the room schedule and instead, focusing on providing an amazing service to your clients.