PocketSuite allows you to easily schedule your clients for multiple appointments by using our Repeat Appointments feature. First, make sure the feature is on: go to settings > features > repeat appointments > save.
Quick Setup
When scheduling a client, select repeat. You'll be given a few options on how to have it repeat.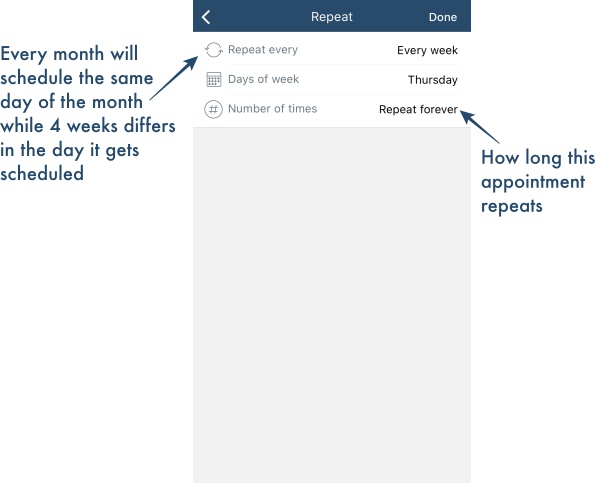 Detailed Setup
From the dashboard, select schedule. When scheduling the client, you'll select repeat.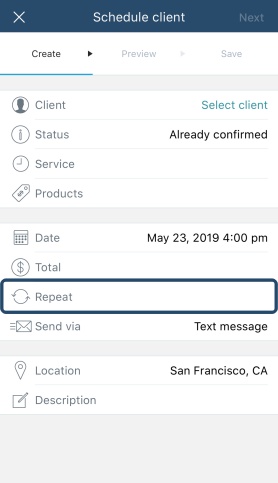 You can then customize when, how often, and for how long it will repeat.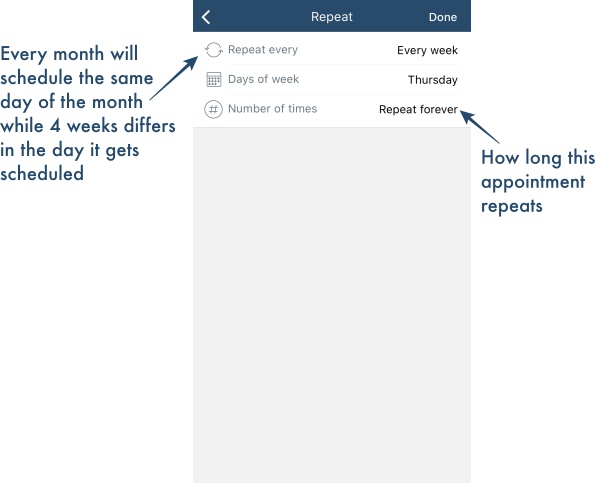 If your appointments require confirmation, your client will confirm the entire series of appointments at once. If they put a card on file, you'll be able to charge it each time this appointment occurs.
Protip: Turning on repeat appointments is also how you unlock repeat calendar blocks. Tap + from the calendar > block out time to access it.
Check out this setup video: