Calendar blocks allow you and your team (if you're on a team member account) to block out time to prevent getting booked or booked for time you are not available (on vacation or on a lunch break). To add a block, tap on the calendar icon > the date in which you would like to place a block > + sign at the top right > block out time.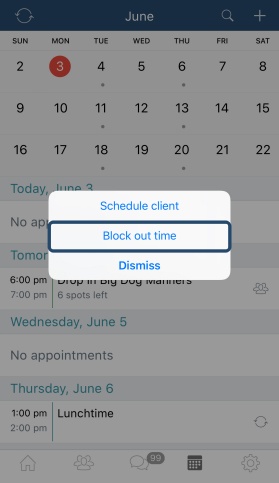 From the block screen, you have the option to set a one time block or a repeating block.
Title: Name of the block (only you can see this and the main account holder, if you are on a team account). This is not visible to clients, clients will only see that this time slot is not available to be booked (greyed out).
Date and Time: This date is pre-populated based on the date you selected. You can also change the date from here. Add the start time of the block
Duration: How long will the block lasts
Repeat: Is this a repeating block, for example a lunch break everyday or are you going to be on vacation?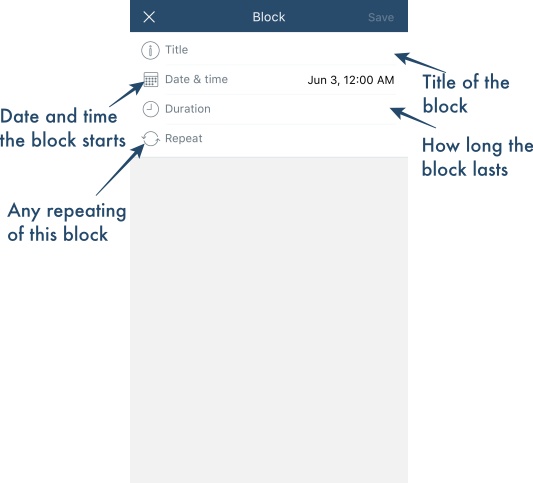 When would you like it to repeat? What days would you like it to repeat? How often would you like the repeat block to last? You can use these for vacation time, dentist appointments, or to create a customized schedule for yourself.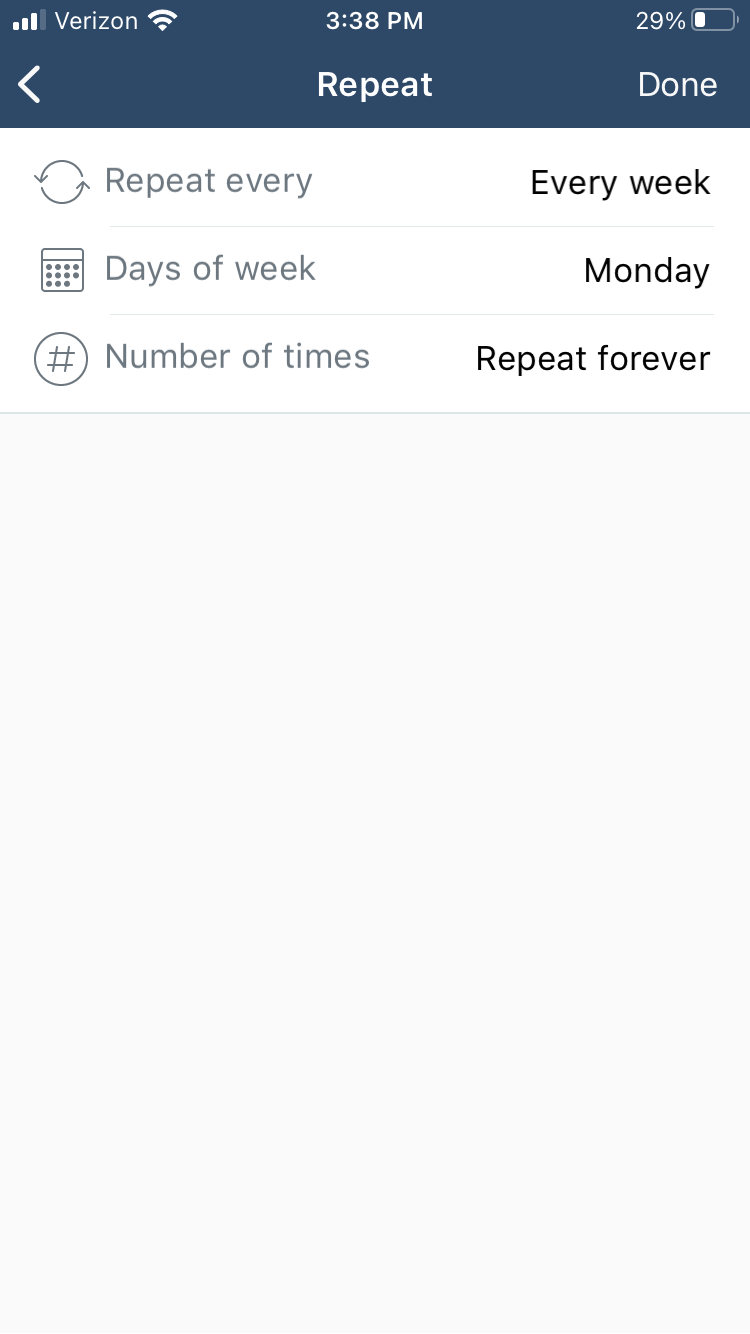 Pro Tip: If you're only available sometimes on a certain day of the week, then create a repeating block for that day and just remove the blocks on the days you are available. For example, if you typically don't work Mondays, you'll want to turn on Mondays under settings > scheduling. Tap on the calendar to create a repeating block to block the Mondays you don't work. If you decide to work a Monday for whatever reason (popular holiday coming up), you can tap on the Monday you will be working and unblock that date.