Calendar blocks allow you and any employees to block out time to prevent getting booked. To add a block, head to the calendar and select the plus button on the top right.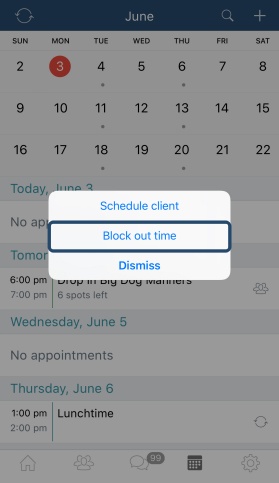 Then, you can select block out time and make a block.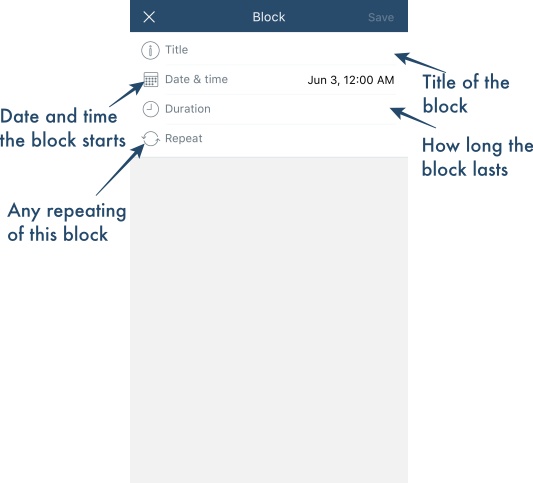 You can use these for vacation time, dentist appointments, or to create a customized schedule for yourself. 
Pro tip: If you're only available sometimes on a certain day of the week then create a repeating block for that day and just delete it on the days you are available.