With PocketSuite messaging, you can text your clients invoices, appointments, or just regular chat from your business number. Be sure to upgrade to Premium to get your own dedicated business line!
You can text clients their invoices and reminders to help get paid faster! We've found that invoices sent by text are likely to be paid within 24 hours while those emailed, can take up to 30 days.
To get to your messages, tap on the messaging icon on the bottom of the screen: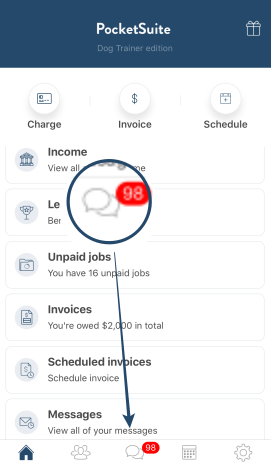 Once there, you can search your messages, start a new one, or tap on any message thread. Select the support thread for help. We're here 24/7/365: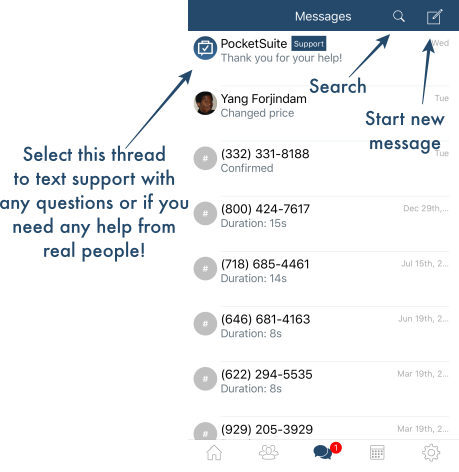 Then, from the message thread, you can send a message or use any of the icons to send things like forms, invoices, and more! You can slide the expanded top to find more depending on what you have toggled on under settings>features.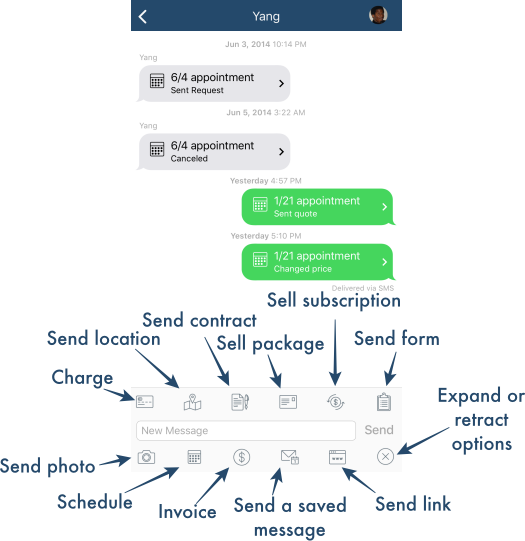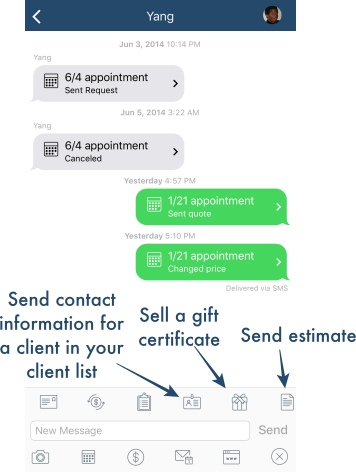 Pro tip: Looking for a link to online booking? Just use the WWW icon in any message thread and get all your links right there.