At Pocketsuite, we provide you a business phone number when you upgrade to a premium plan or higher. This way, you can keep your personal number separate from your business number.
Where can I find my Pocketsuite Business Number?
Once you have upgraded to Pocketsuite premium plan or higher, you will receive a notice within the Pocketsuite message thread and by email with your business number. You can always find your business number under settings > business or under settings > number.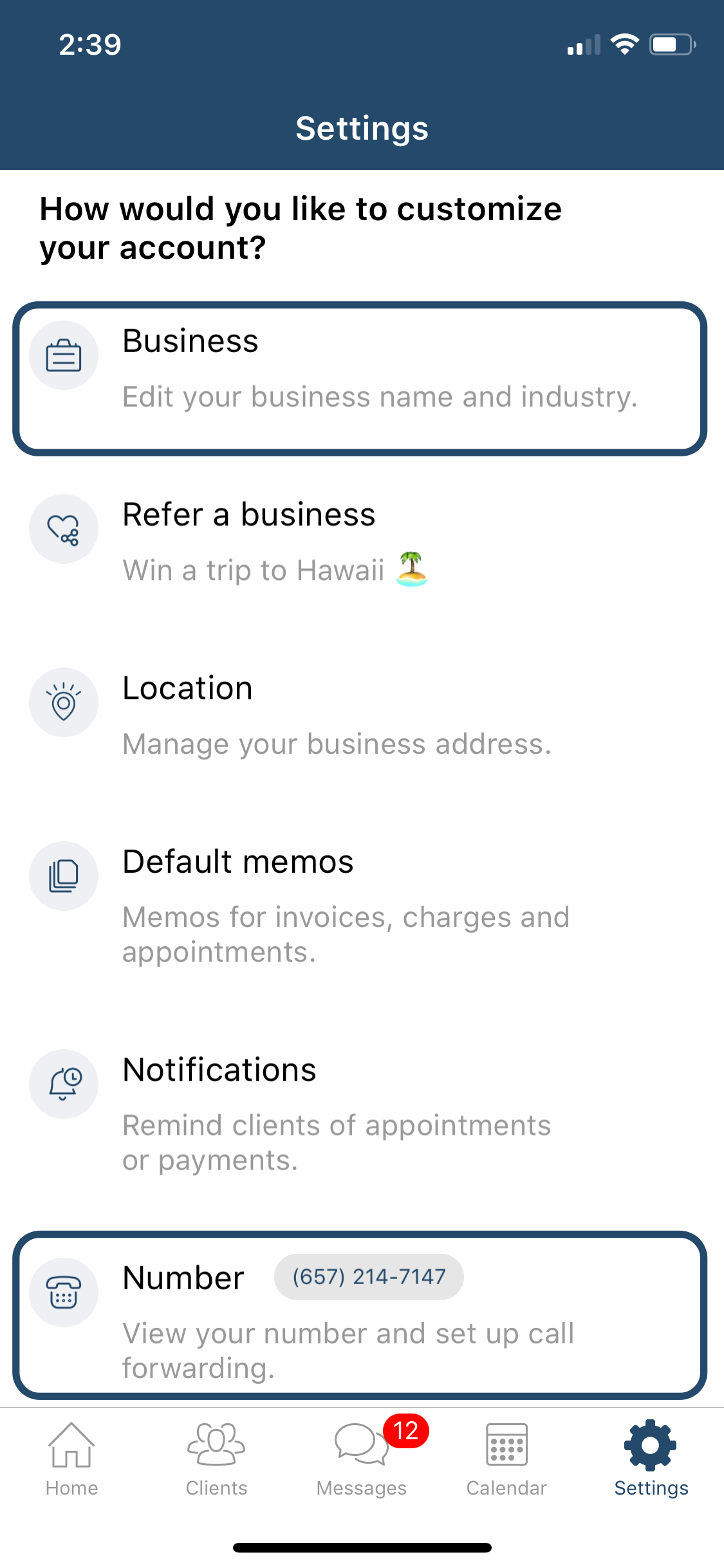 Can I change my Pocketsuite Business Number if I have one already? Can I request for another area code?
If you have a business number already that you would like to use instead, please check out this article on steps to port your number.
You can definitely request for another area code - please message us inapp with this request.
How do I use my Pocketsuite Business Number?
It's simple! By texting within the Pocketsuite app, your clients will communicate with you using the business number. If you want to make an outbound call, simply tap on the client's name > phone number > use premium number > your cell phone number will ring > answer the call and it will automatically connect you over to the client.
When you tap on the client's number, you will be prompted to make the call using your personal number (dial) or your premium number. Use premium number so the clients will know they are receiving a call from your business.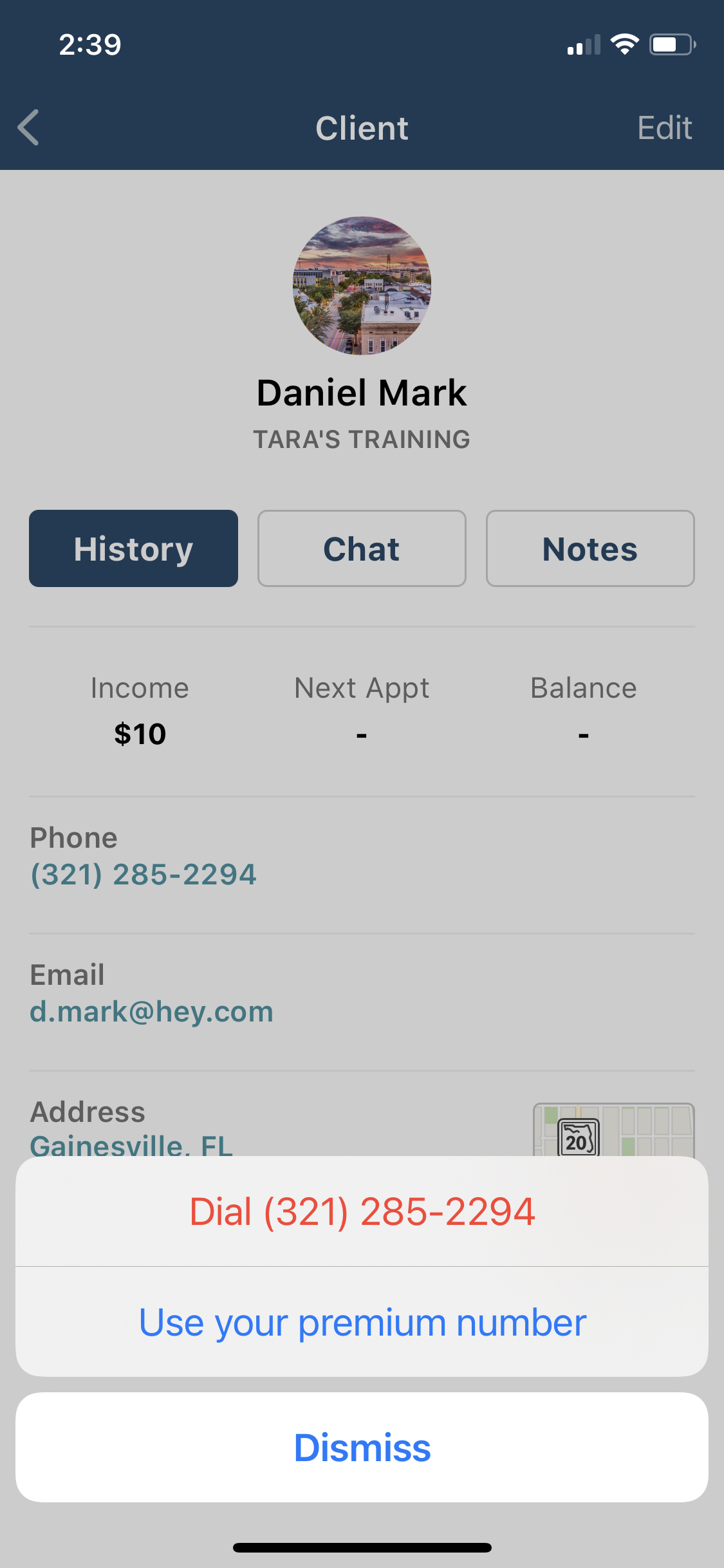 What happens when clients call me on my Pocketsuite Business Number?
There will be a notification banner showing that you are receiving a call to Pocketsuite. If you miss the call, a notification will appear in your client's message thread history.
How about my voicemail? Can I set one for my business?
Definitely! To set a voicemail, change your PocketSuite Login number to a Google Voice number. Then setup voicemail on your Google voice account. Then whenever someone calls you and doesn't reach you on PocketSuite, they'll be routed to your Google voice number and they'll hear your Google voice business voicemail greeting. Then you can update your personal voicemail for friends and family. Then you can use your Google voice number to login to PocketSuite going forward.
Otherwise, you can always set a default voicemail that can apply to all calls - personal and business.
Video Setup: