Easily create, edit, and manage your classes on desktop .
The classes feature is only available on premium plans or higher; however access to desktop (desktop.pocketsuite.io) is available on all plans.
Quick Setup:
Head to desktop.pocketsuite.io on an internet browser on desktop. Log in with your Pocketsuite information > tap settings on the right hand side (gear icon) > tap classes. If you have existing class/es on your account, it will show on the main class screen. You can tap edit to edit your current class or tap "add a class" to add a new class.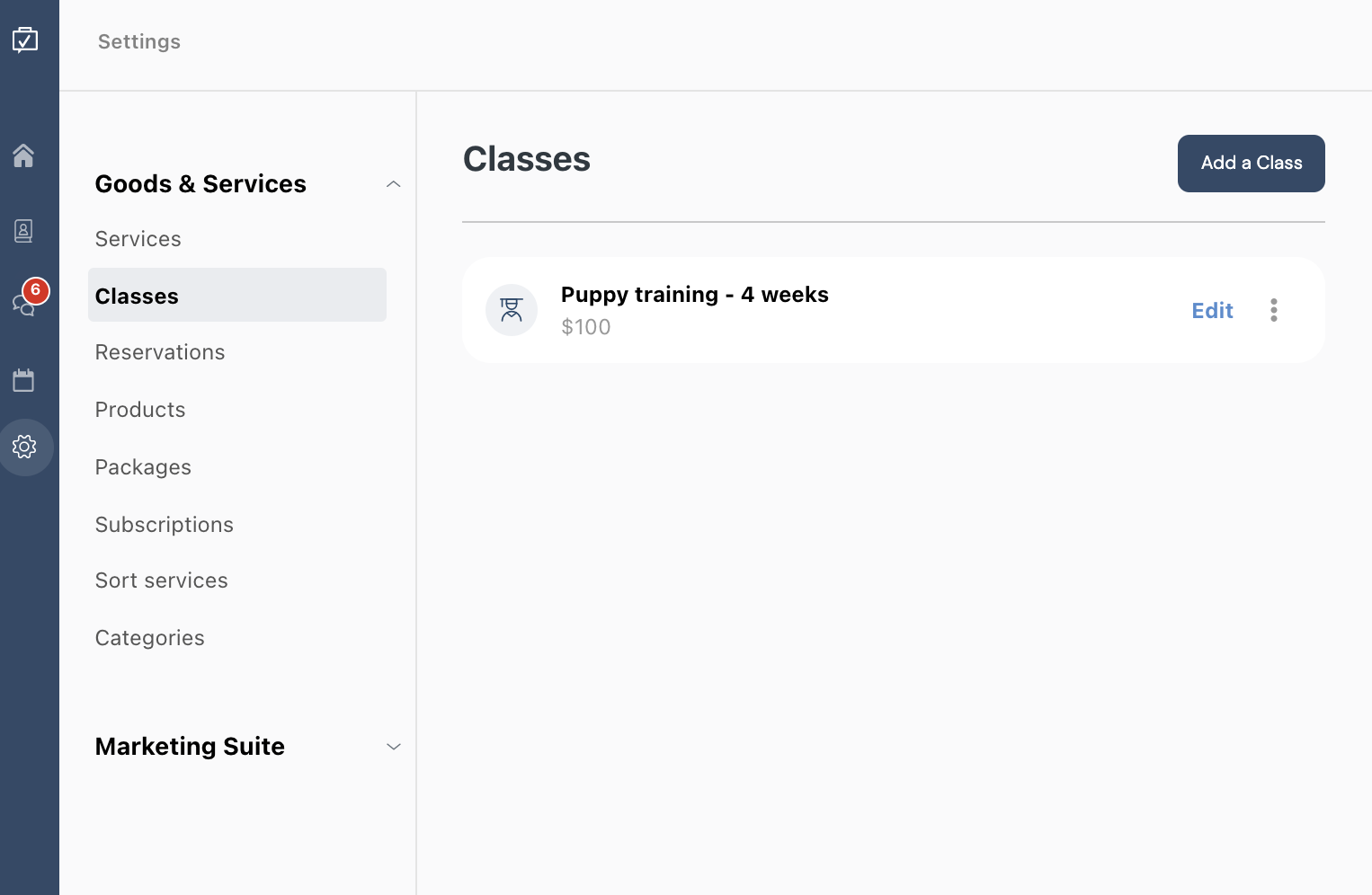 Add a Class
Create your class by following the steps on the screen - the required fields at a minimum are needed to create and save a class.
*Pro Tip: Adding a photo is a great way to provide a visual representation of your class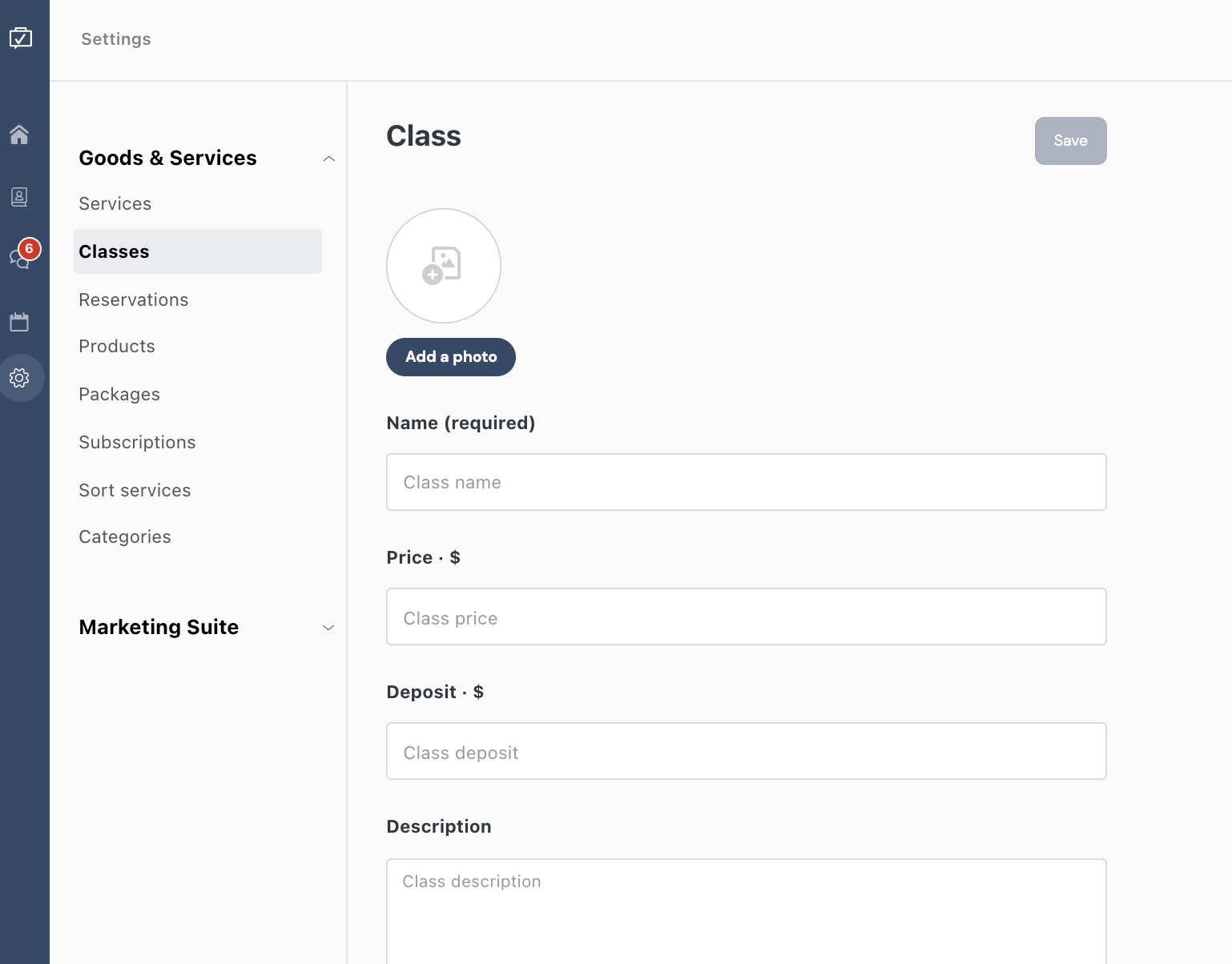 Tap the links to learn more about the meaning between single drop in, series, and open enrollment.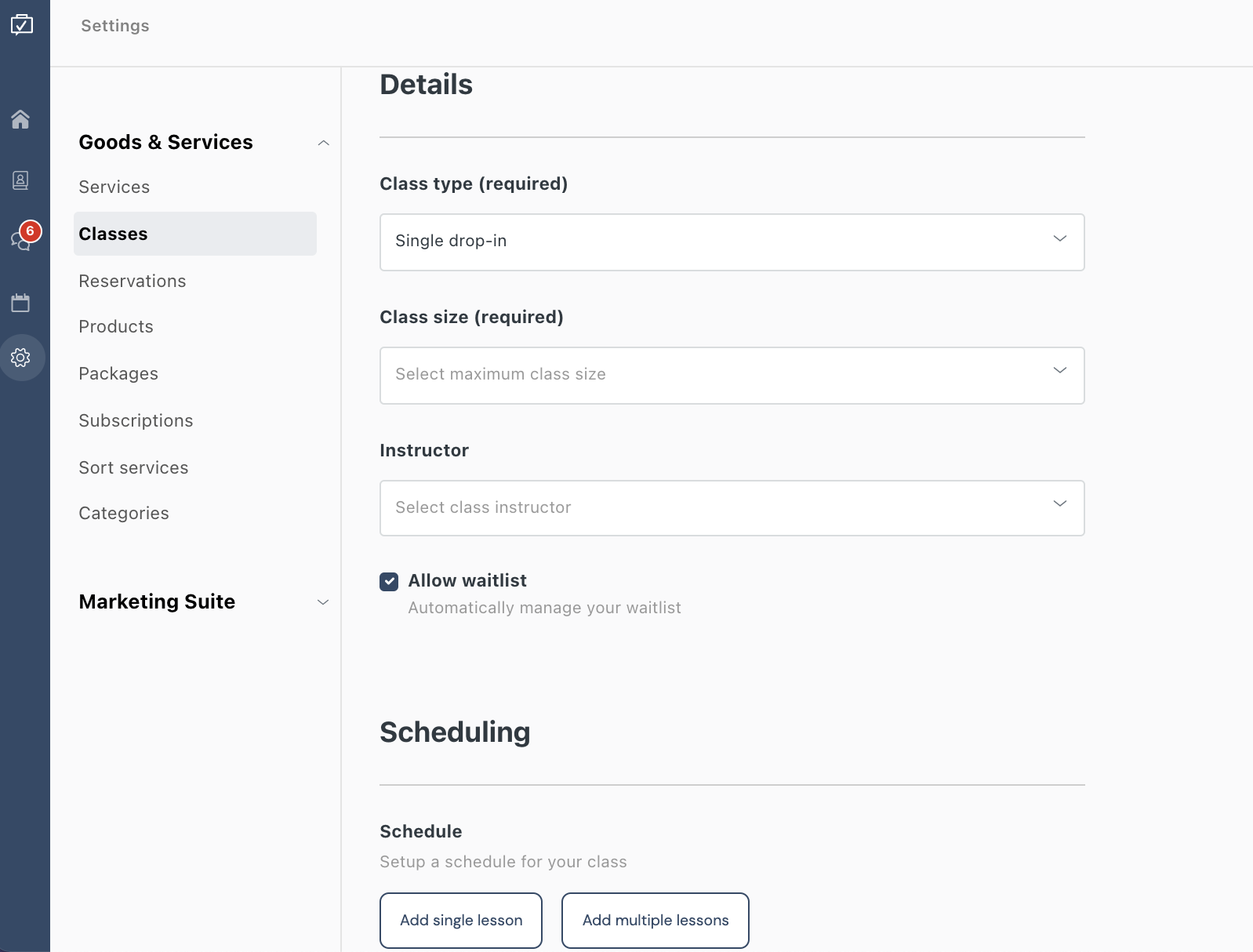 To create the class schedule, tap on "Add single lesson" to set a schedule for one class or tap on "Add multiple lesson" to set a repeating class schedule.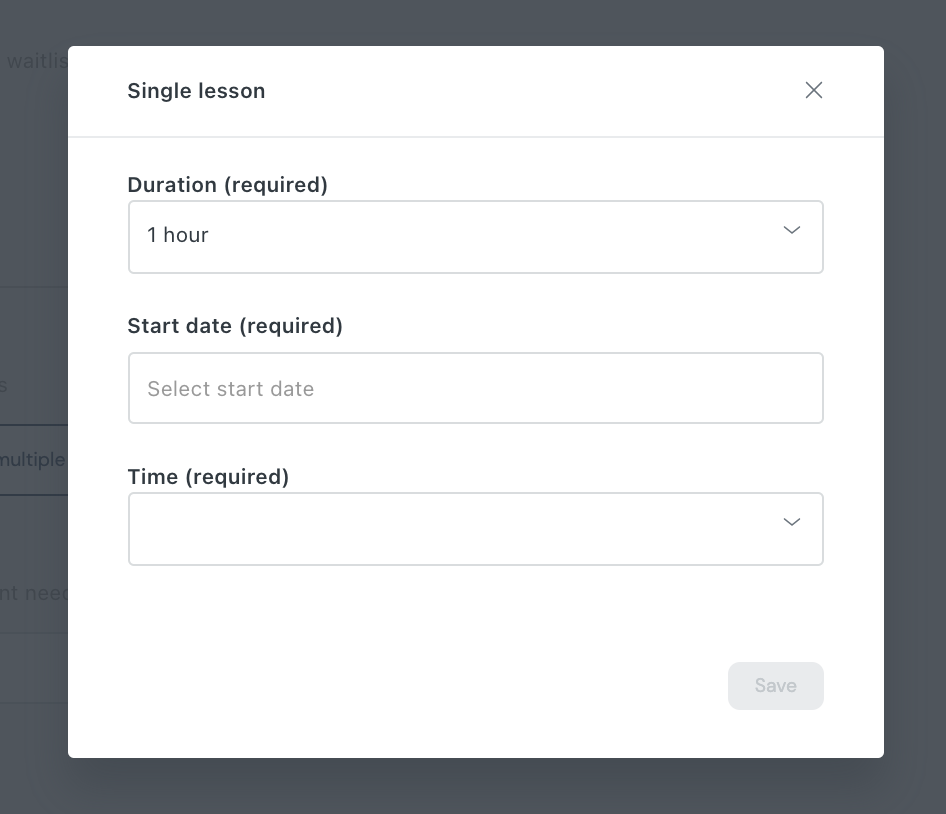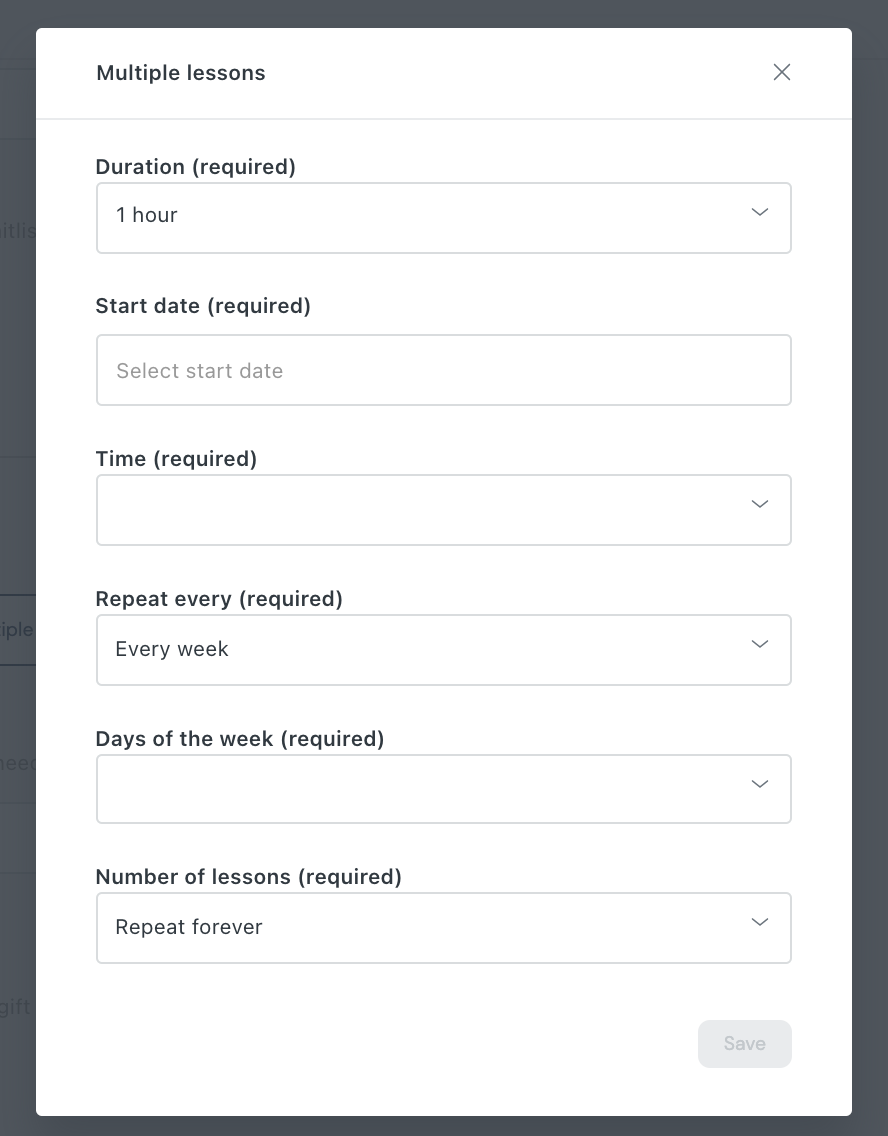 Once you have added your class schedule, you can add a lead time and select if you want clients to be able to book this class online. In addition, you have the option to select a contract or form to be attached to this class.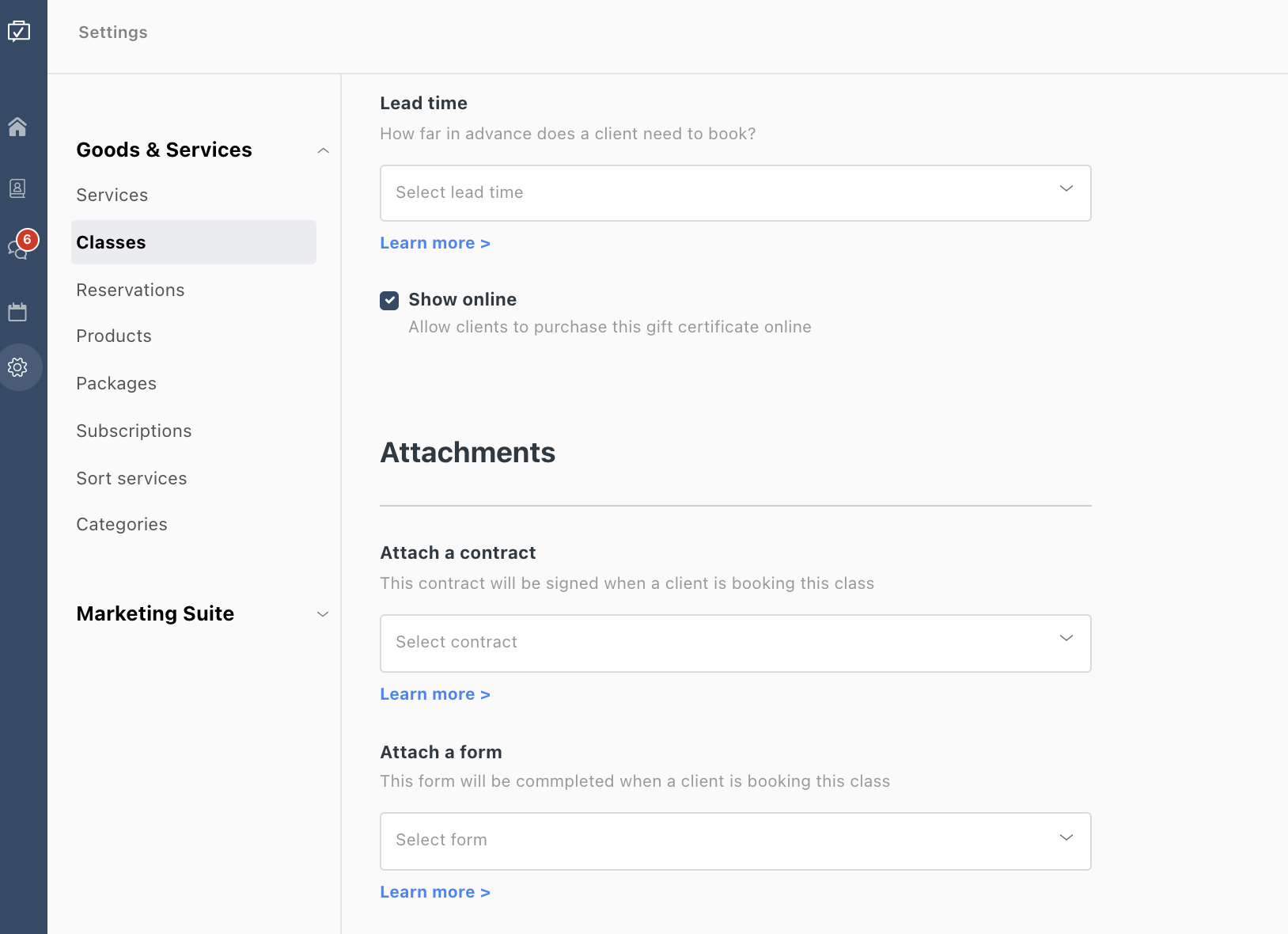 Lastly, location allows you the option to set the location of the class, no location if it's virtual or client selects the location.

Remember to tap save and now your class is ready for enrollment! If you want to send the class link to clients, tap back to classes > three dots by the class name > share booking link. If you want to create another similar class, you can also tap on the three dots > copy class to create a duplicate where you can easily edit the details. Finally, if you need to make any edits to the class, tap on edit or if you need to make changes to the class schedule, tap on the three dots > edit and view class schedule.