Pocketsuite allows you to easily provide payment plans to your clients so clients have the option to pay off a payment over time or be charged at a set frequency automatically.
Option 1: Allow clients to pay off their payment in installments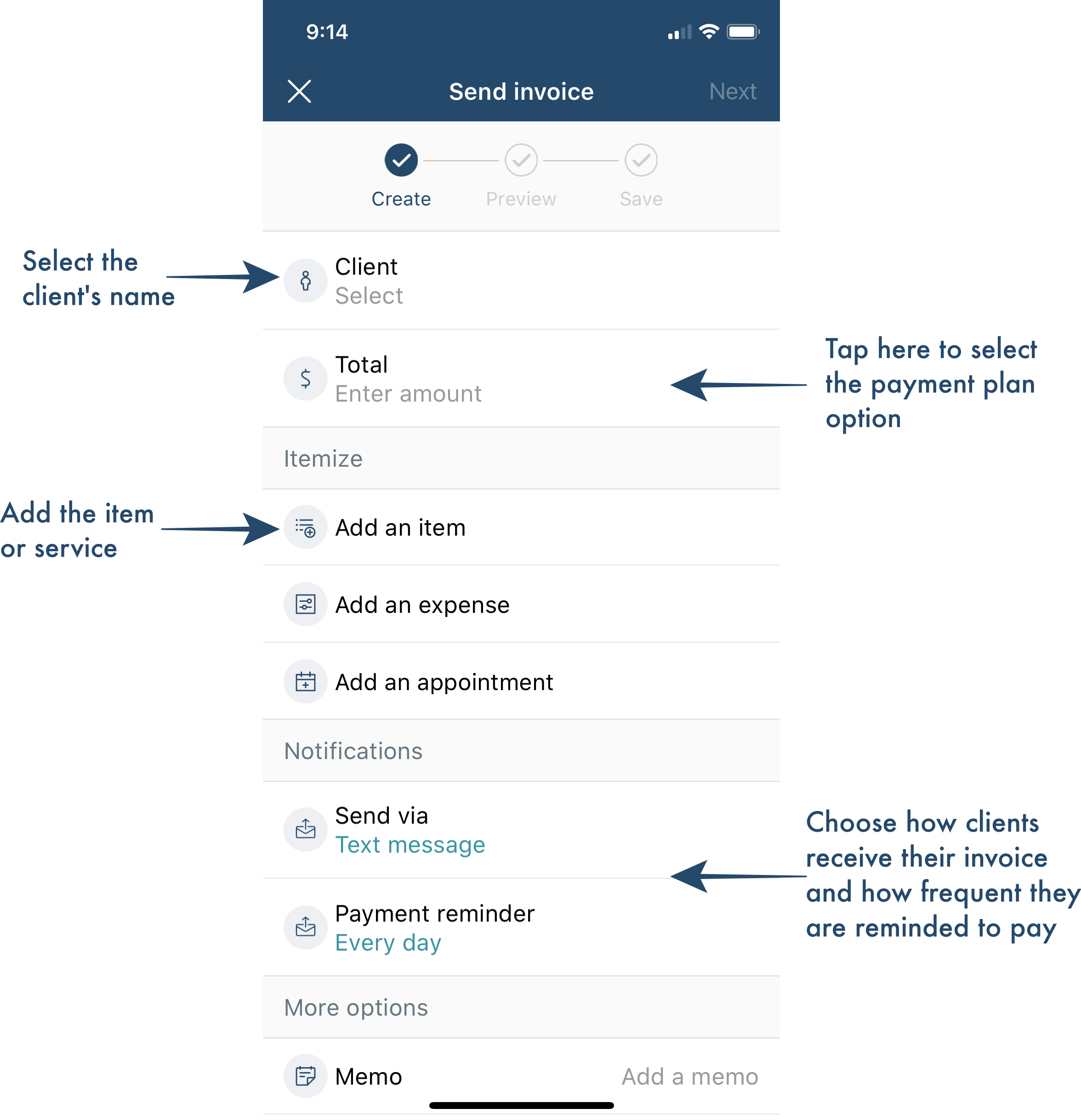 Tap on invoice > select the item > total > select payment plan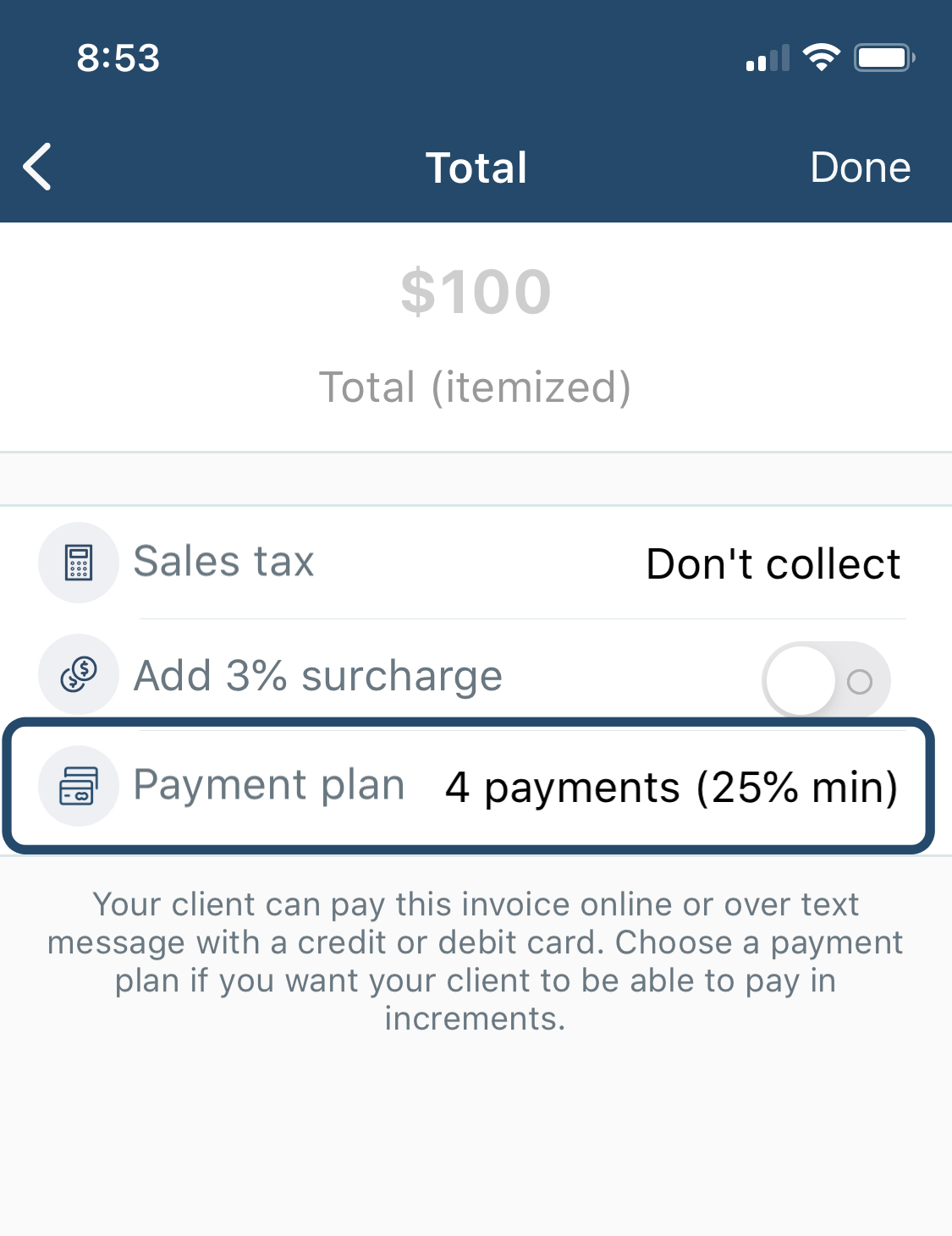 The selection for the payment plan are: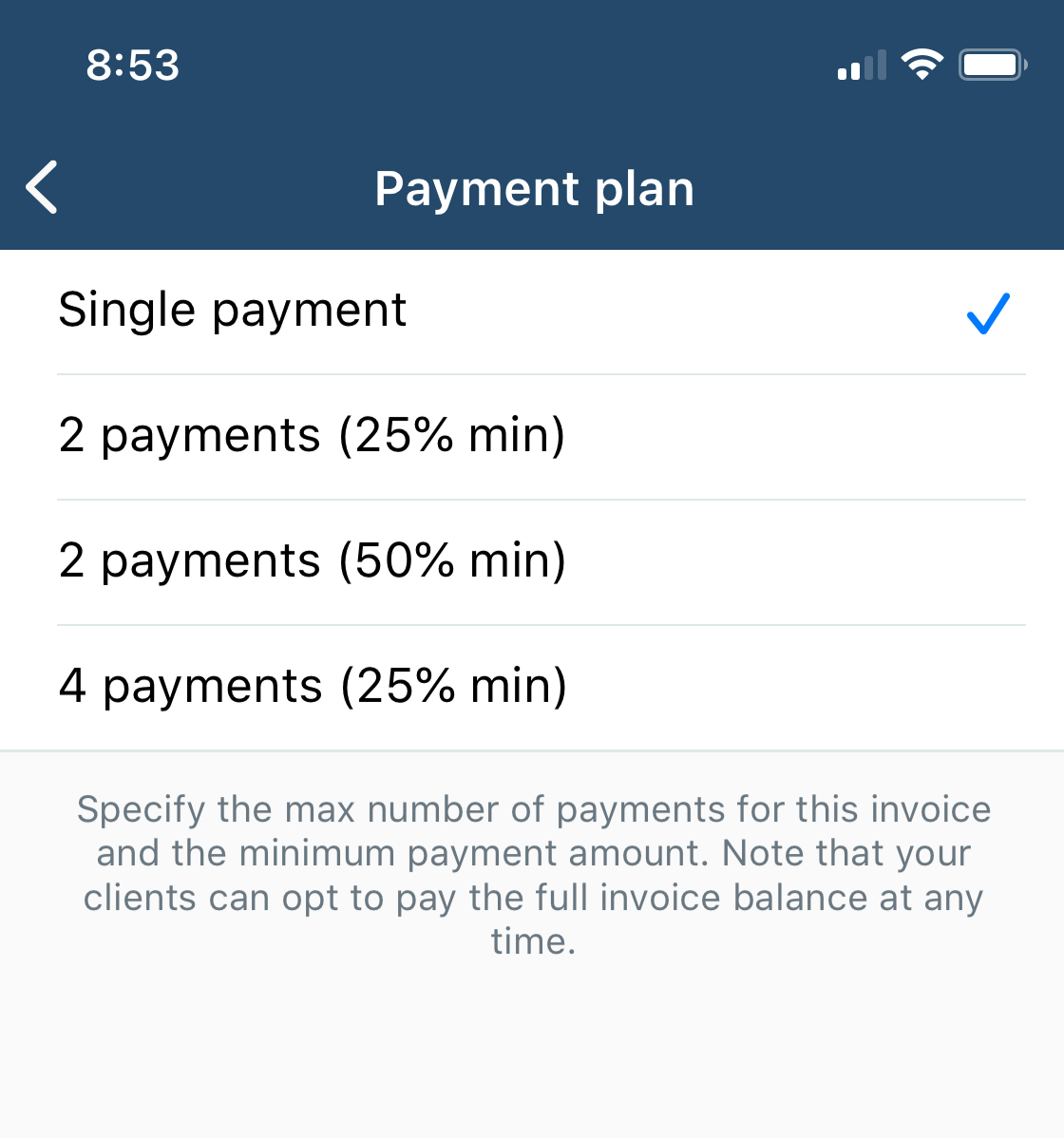 Clients are responsible for initiating payment on the invoice.
Once you have collected your 1st payment, you can schedule them into the service (make sure to change the price of the service to $0) as payment is being collected in the form of an invoice. Tap on client history to view the client's remaining balance.
Pro Tip*: Set the payment reminder to every day so clients are reminded of their open payment.
Option 2: Auto-charge clients on a schedule
Create a subscription that is tied to a package. Once you have created the subscription, tap the (+) sign from the subscription dashboard on the homescreen > add client > select the package of service/s that is part of this subscription.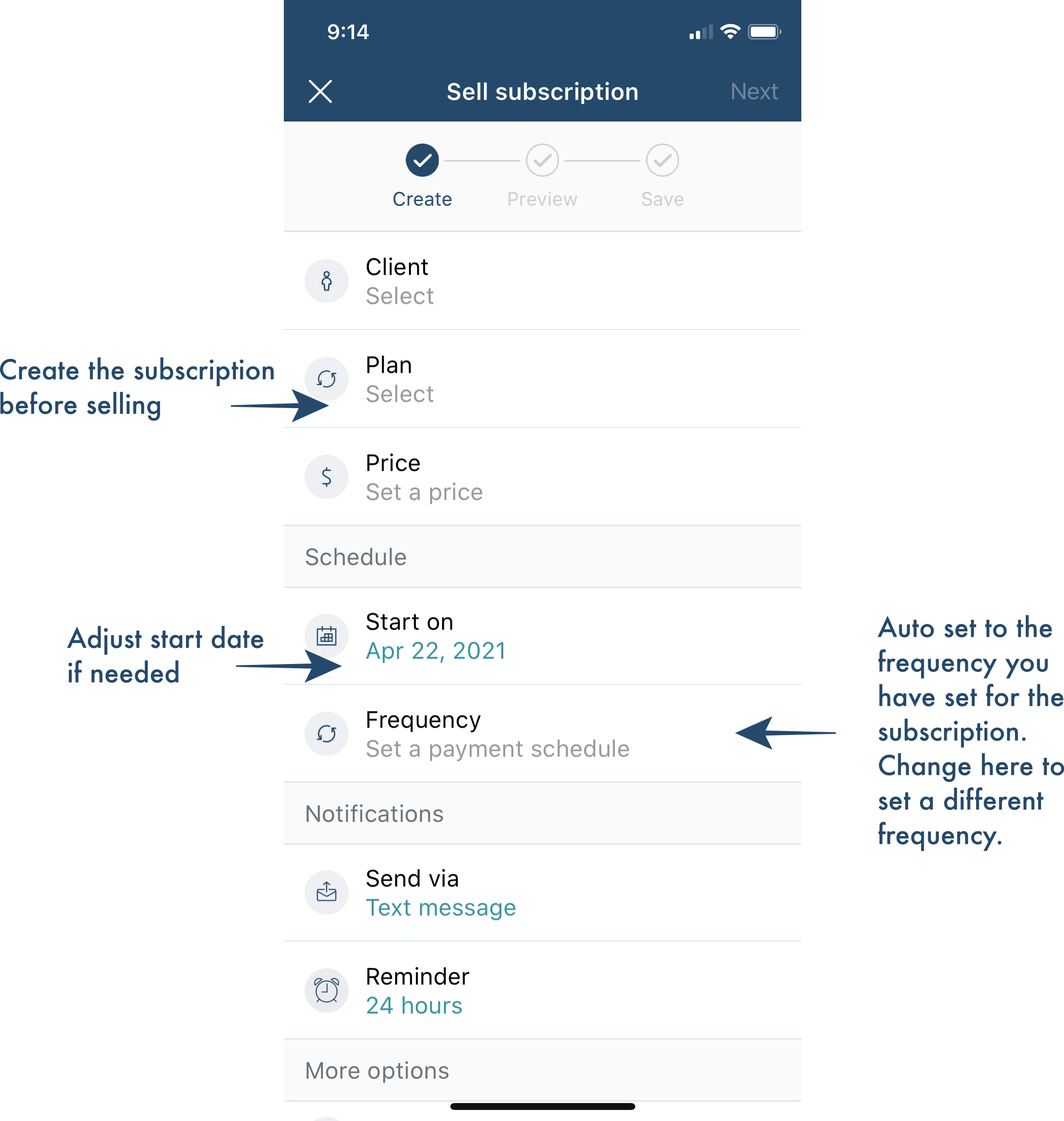 The start date of the subscription will determine when the subscription will be auto-charged, depending on the frequency chosen. 4 weeks will be every 28 days, but selecting every month will be on the same calendar date of the previous month.
If, for example, the subscription chosen is usually at a monthly frequency but you have a client that wants to be charged in 4 installments per week instead of monthly, tap frequency and select the frequency of the charge to every week and number of payments to 4.
Original frequency based on the subscription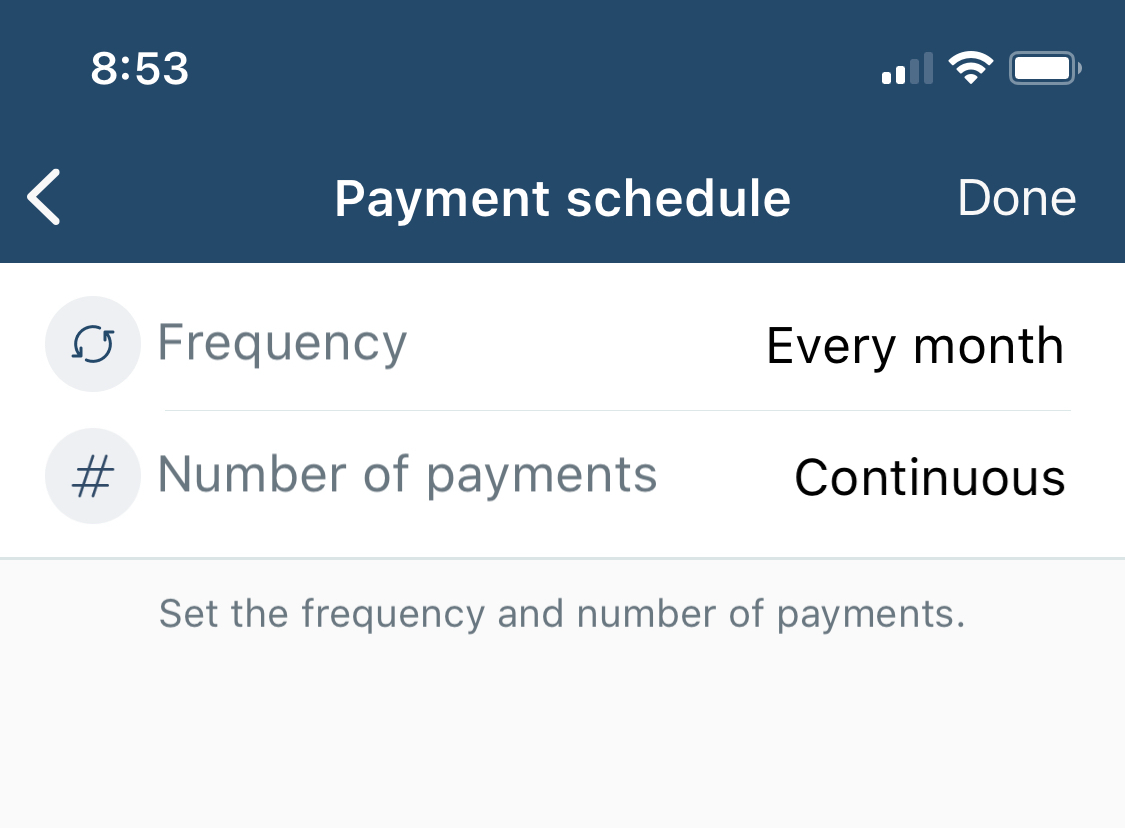 Adjusted frequency based on client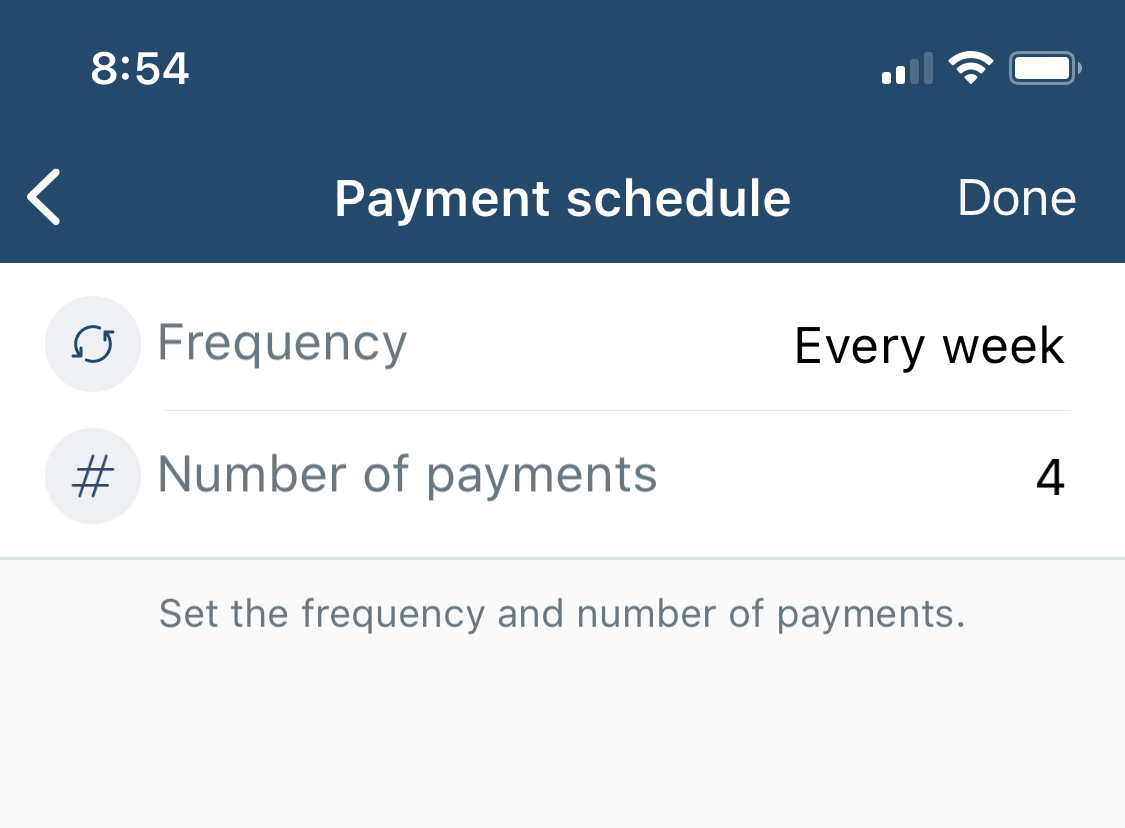 Pro Tip*: Subscriptions process at 10:30 am PST, so If you create one after that, you'll see it the next business day 💪
Once the first payment is collected, a service can be scheduled and applied towards the package.
This is a great way to ensure clients are able to pay on a schedule that works for them, while collecting payment hassle free.
Video Setup: