Through PocketSuite, you can send professional invoices to customers for services and products. Do more with invoices by selecting additional features like scheduled invoices, itemization, sales tax, and surcharge.
Tap on settings > features > toggle on the above feature(s) > save.
Setup on Mobile:
Invoices - To create and send an invoice, tap on the homescreen > invoice button. You can also tap on the invoice dashboard from the homescreen > tap on the + sign.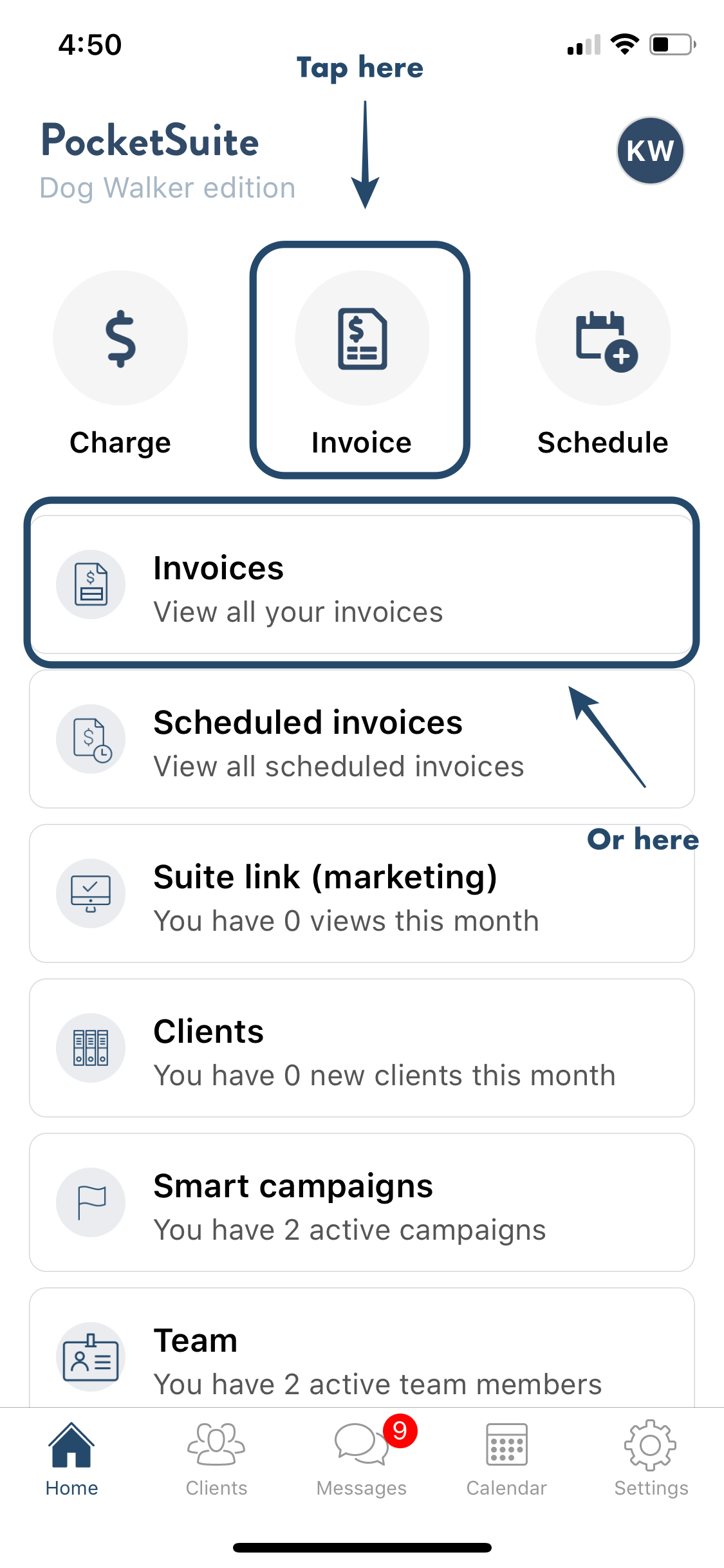 First, add a client > then the total of the invoice. In the total field, you can add a discount or create a payment plan. If you have sales tax and surcharge toggle on under settings > features, you'll also have the option to turn them on/ off at the invoice level.
Send via allows you to set how the client receives the invoice. You can also add a form or require a signature by attaching a contract. Tap on preview to see the invoice prior to sending.
When complete select next>send and the client will get a notification and a link to pay online.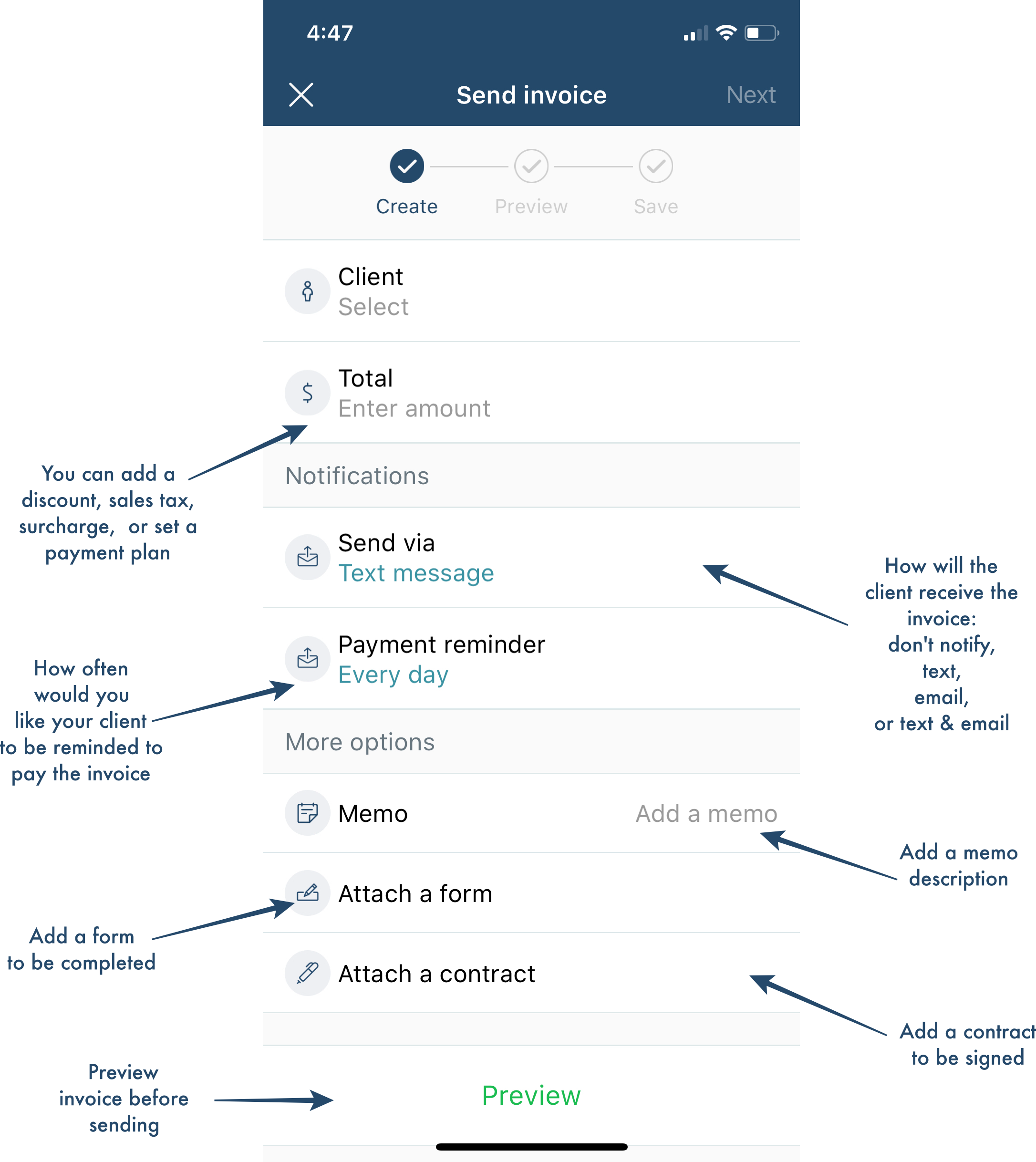 Setup on Desktop:
When you first sign into desktop, you will see an invoice button at the top, in between charge and schedule.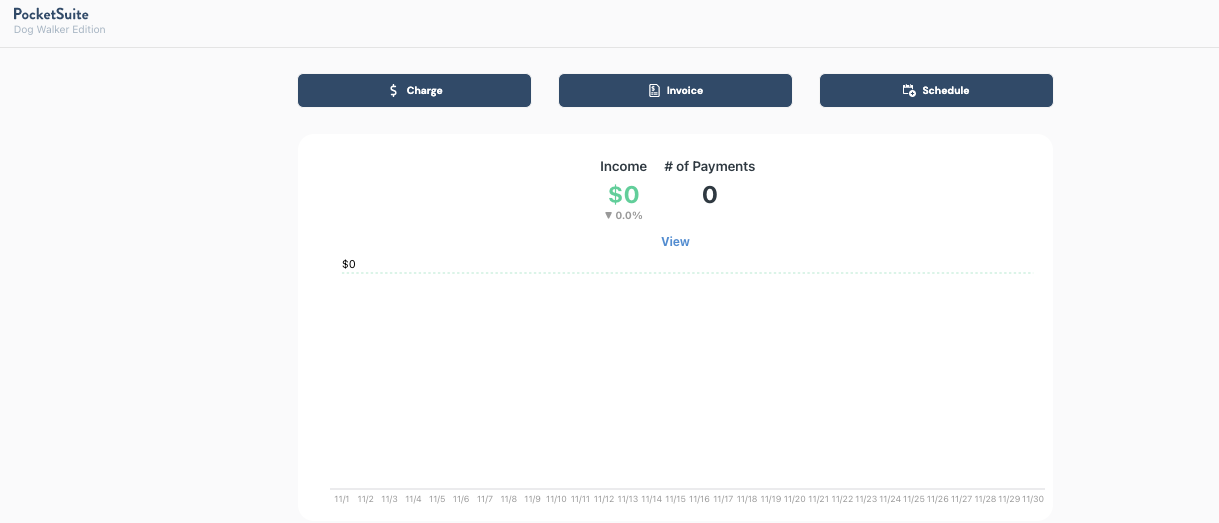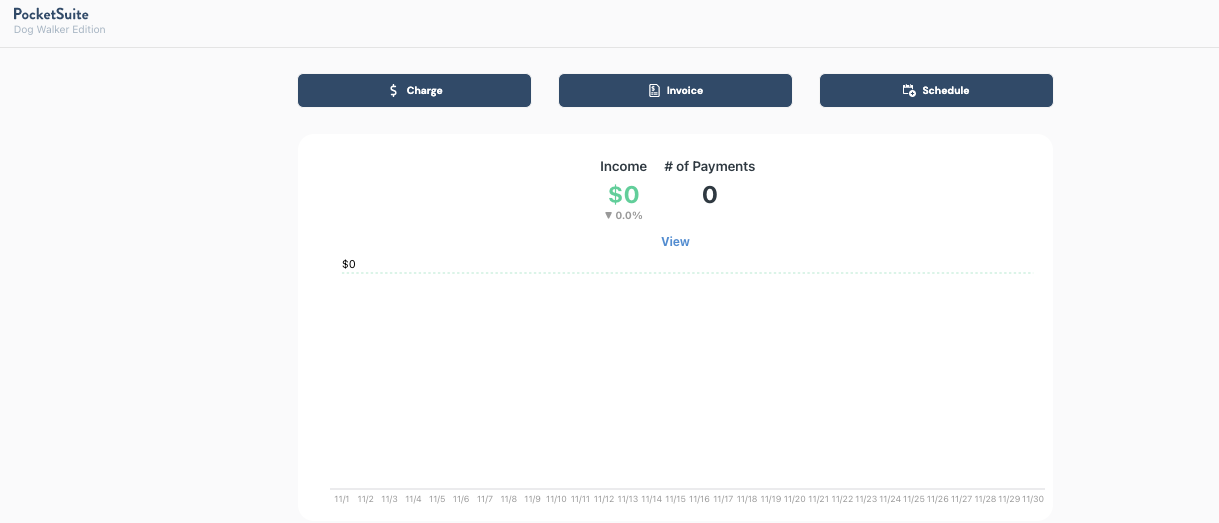 Create your invoice on the "create" screen:
You will be required to add a client
Add the total amount you are invoicing or let the system calculate it for you based on the items added

Under total, you will also see the sales tax option as well as a checkbox for surcharge

Select how you want this invoice to be sent and how often they should be reminded to pay
You can add a memo for additional information
Attach a form or contract; however if the item you selected has a form or contract attached, it will pre-populate.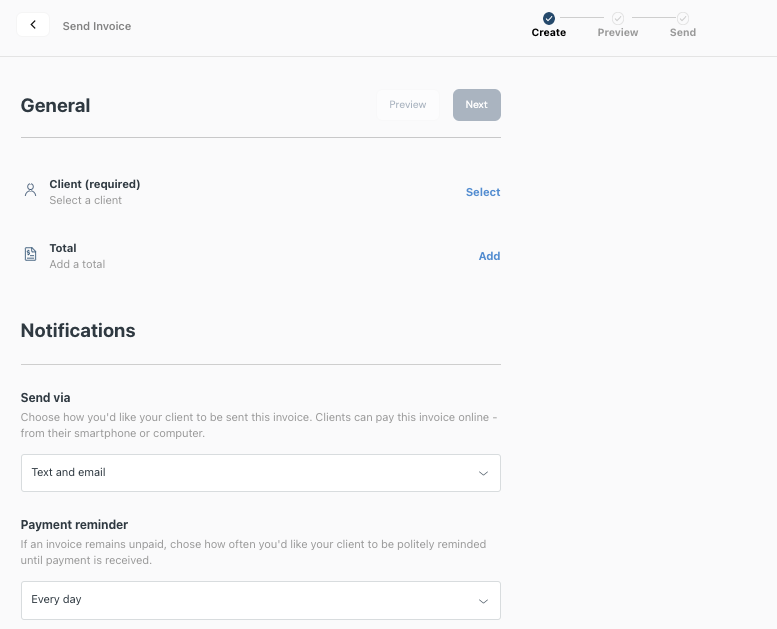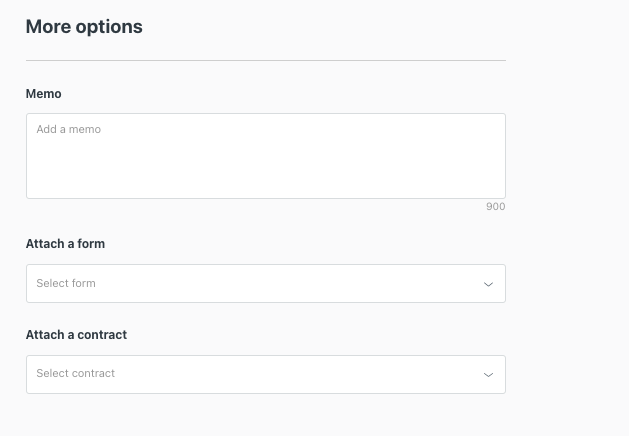 When clicking next, you will reach a preview screen. On this screen, you will see the client name and breakdown of cost.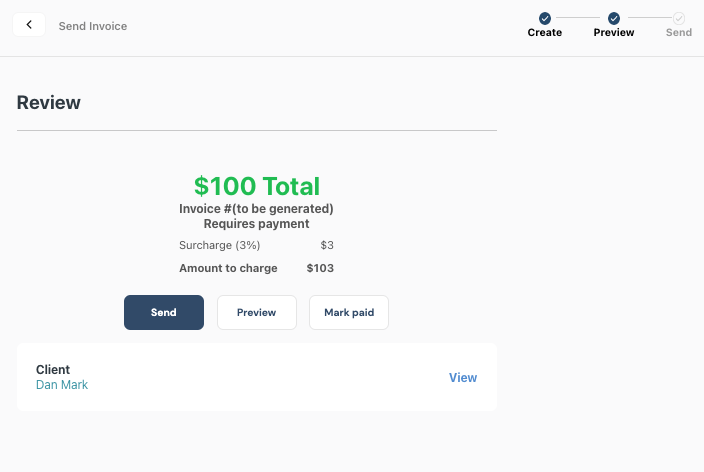 Click on send to send the invoice. Click on preview to view the invoice from the client's perspective. Click on mark paid if the client made payment to you outside of the app.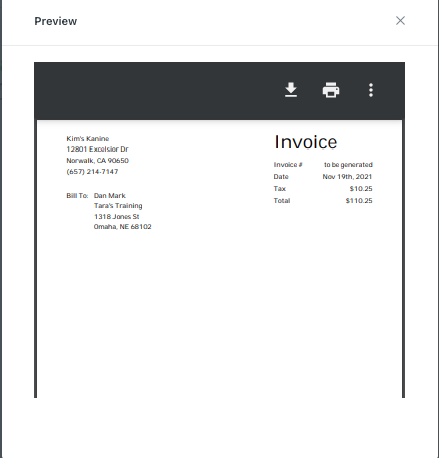 Similar to mobile, there will be a success screen at the end of sending the invoice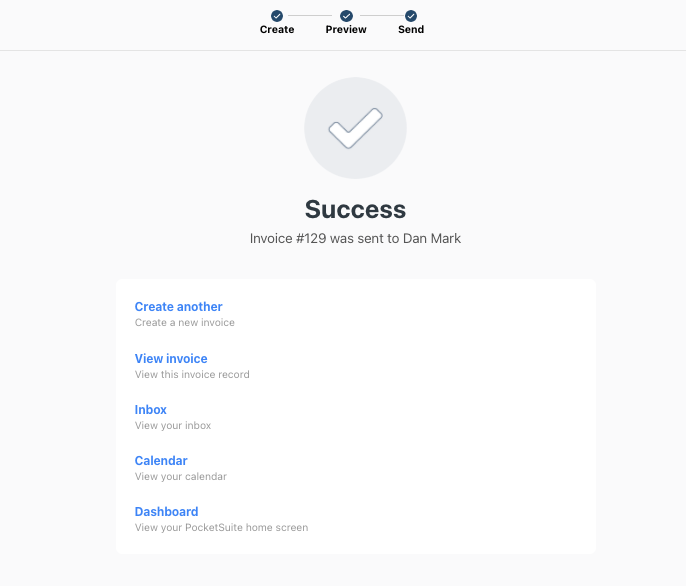 Video Setup: