Through PocketSuite, you can send professional invoices to customers for services and products. Add-on features to include would be scheduled invoices, itemized invoices, sales tax, and surcharge. Those can all be turned on in settings>features>select the feature(s)>save.
Quick Setup
For recurring invoices, be sure to turn that on in settings>features>scheduled invoices and for itemized invoices.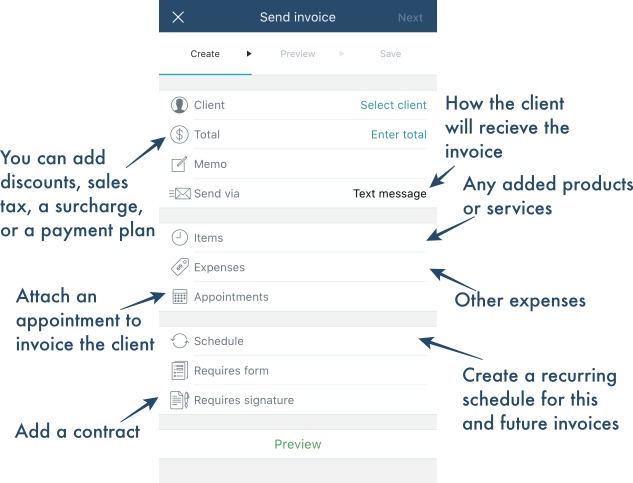 Detailed Setup
To create an invoice, from the dashboard select invoice.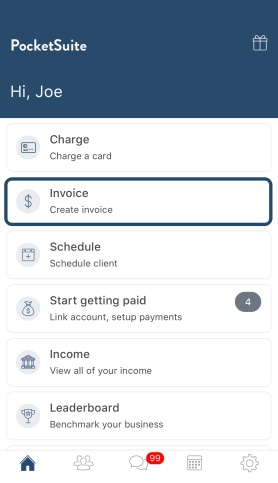 You'll need to add a client first. Then, add a total. In the total field, you can add a discount or create a payment plan. You can also add sales tax and a surcharge if you turn those on under settings>features.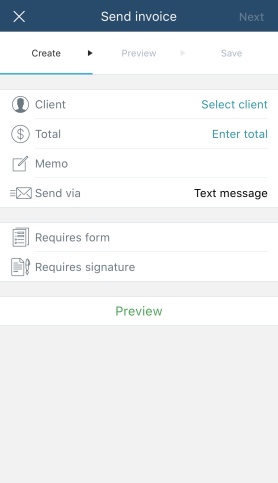 Send via allows you to change how the client receives the invoice. Then you can also add a form or require a signature by attaching a contract.
When complete select next>send and the client will get a notification and a link to pay online.
Check out our video tutorial here: