You can easily schedule appointments right from PocketSuite. You only need a client and date/time to get them on the books and start getting paid.
Quick Setup:
To schedule a client, tap on schedule from the home screen. Then, select a client and then a date/time. You can also enter an amount, select a service, and more. Check out the screen shot for more details: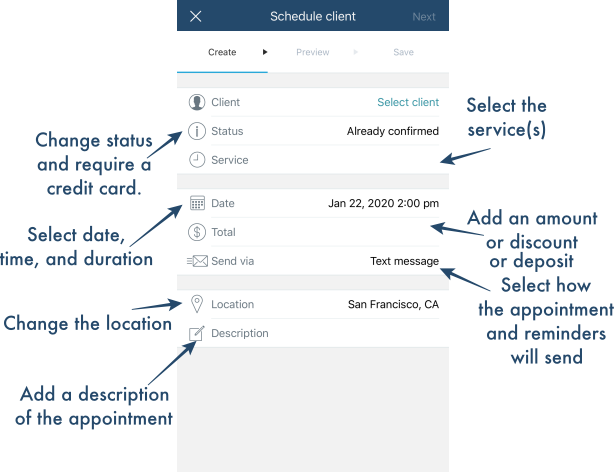 Detailed Setup:
To schedule an appointment for a client, tap on Schedule from the home screen: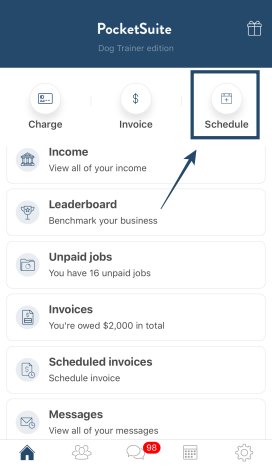 Then, you can add the details to your appointment. To make an appointment, you only need the client and the date/time. However, you can get as detailed as you want.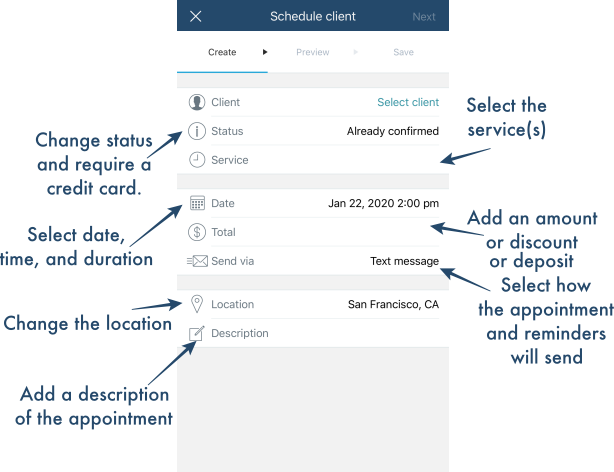 Pro tip: To do multiple services in one appointment, be sure to toggle that on. Learn more here.
Other Pro tip: If you want to do a repeat appointment, check that out here.
For the total, you can also add a deposit.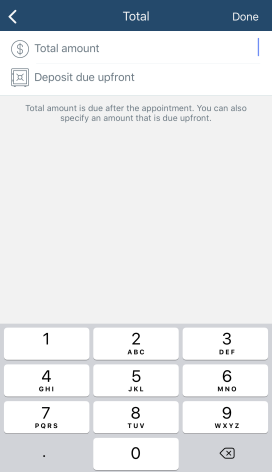 When selecting a date and time, you can manually do it or scroll and select a date and time in the list. The duration will automatically pull in from the time listed in the services or you can manually update it here.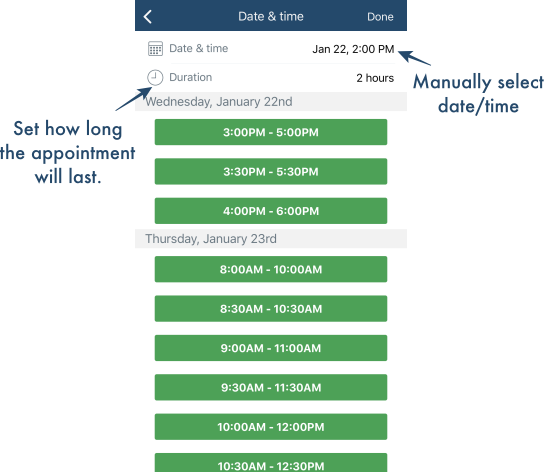 You can change how notifications are sent under the Send Via field.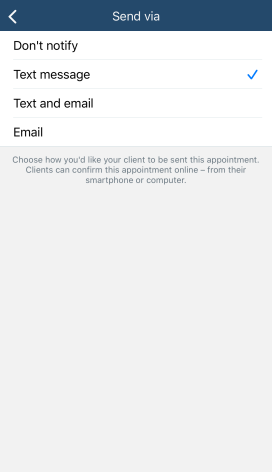 When you're all set, tap Next on the top right and send it to your client.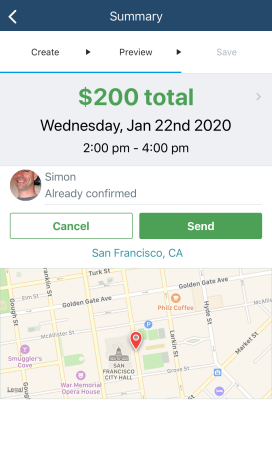 Check out the video walk through here: