Did you know you can even further streamline your workflow by putting booking in the hands of your clients? It takes a little setup initially, but once that's done, you're basically on auto-pilot! Here's how to do it:
Go to settings > features > online booking > save.
Quick Setup:
You'll get the booking link texted to you when first turned on, but you can also view it in a message by selecting the icon with the box and www (shown at the bottom of the article). You can also get links to specific items you have listed online.
To make sure your services, packages, subscriptions, or products show, make sure to toggle on "show online".
Detailed Setup:
Settings
Once online booking it enabled, you'll get a text message with your new booking link. To customize your link, head to settings>business>and enter a username. You'll then get a new text with the new, custom link.
You can also add questions for clients to fill out before finishing checkout. To do that, head to settings>online booking. Select add fields in blue to add or change fields later.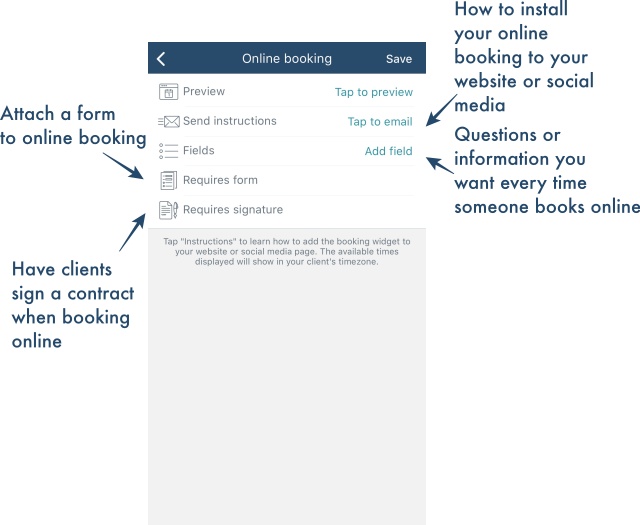 If you get the instructions sent to you, but you still need assistance, you can email us at support@pocketsuite.io and we can install it for you.
Sending a link for purchase
Sometimes, you may need to get a link to a service or your online booking. To get that, head to messages>select someone you need to send it to or a thread you can send a test message. Then, select the button with the square and www inside.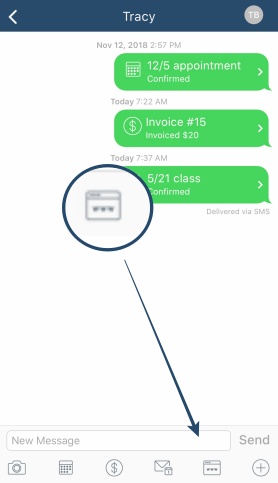 Then you'll get a list of all your available links for sending. This list will include forms, contracts, packages, classes, services, and/or reservations along with your Pay Now link.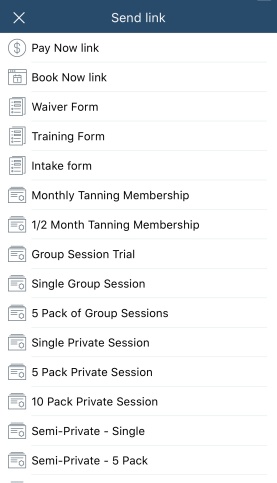 PROTIP: For things you want people to freely book on your website or through the link, make sure the "show online" field is toggled on. Otherwise, if it's off, you can still send people the link via messaging.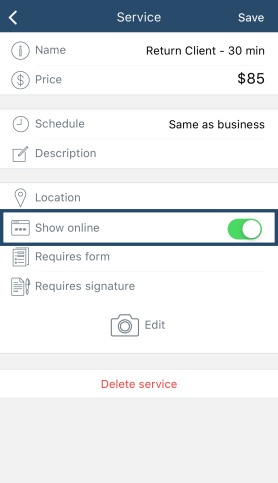 If you'd prefer a video visualization on this feature, take a look at this instructional video below: