PocketSuite makes it easy to get booked solid with Online Booking. You can streamline your workflow by putting booking and scheduling in the hands of your clients.
Toggle on the feature in Settings > Features > Online Booking. Remember to hit Save.
In this article:
Setup your Online Booking Site:
Once Online Booking is enabled, you'll get a text message with your new booking link. By default, your online booking will be your name or business name. To customize your link, change your username in Settings > Profile. You'll get a text with the new custom link.
To view your online booking site, tap on Settings > Online booking.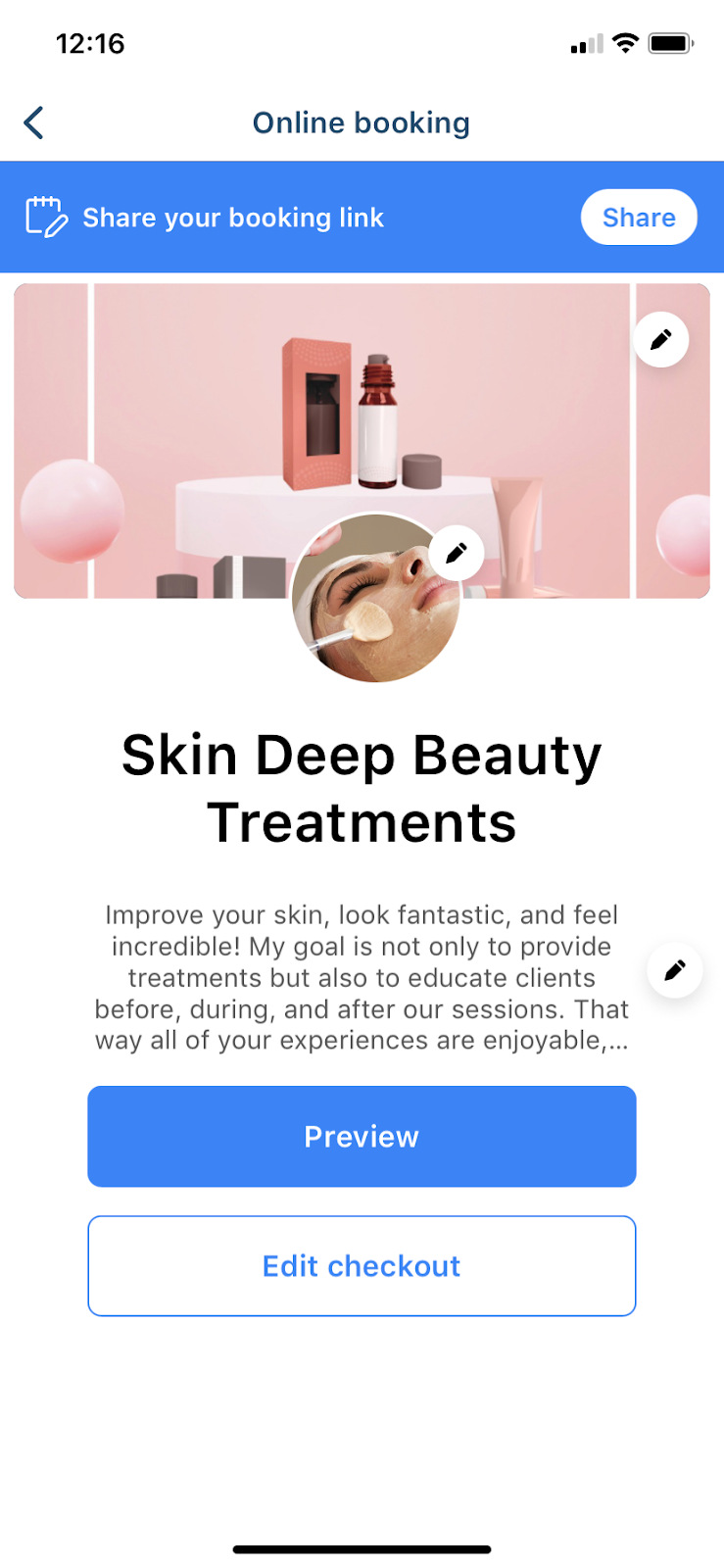 You can change your profile picture, banner photo, and business description here. Just tap on the little pen icon next to each.
Tap Preview to view and sort your business offerings. To get the most out of online booking, make sure to toggle on and set up your business offerings, including:
Once on, you can then create and edit each of these under Settings. If you want clients to book or purchase these through your online booking site, toggle on Show Online when you edit each offering.
Here's how services, classes, packages, etc., will appear in Settings>Online booking> Preview. Hold down the three lines next to each item to sort: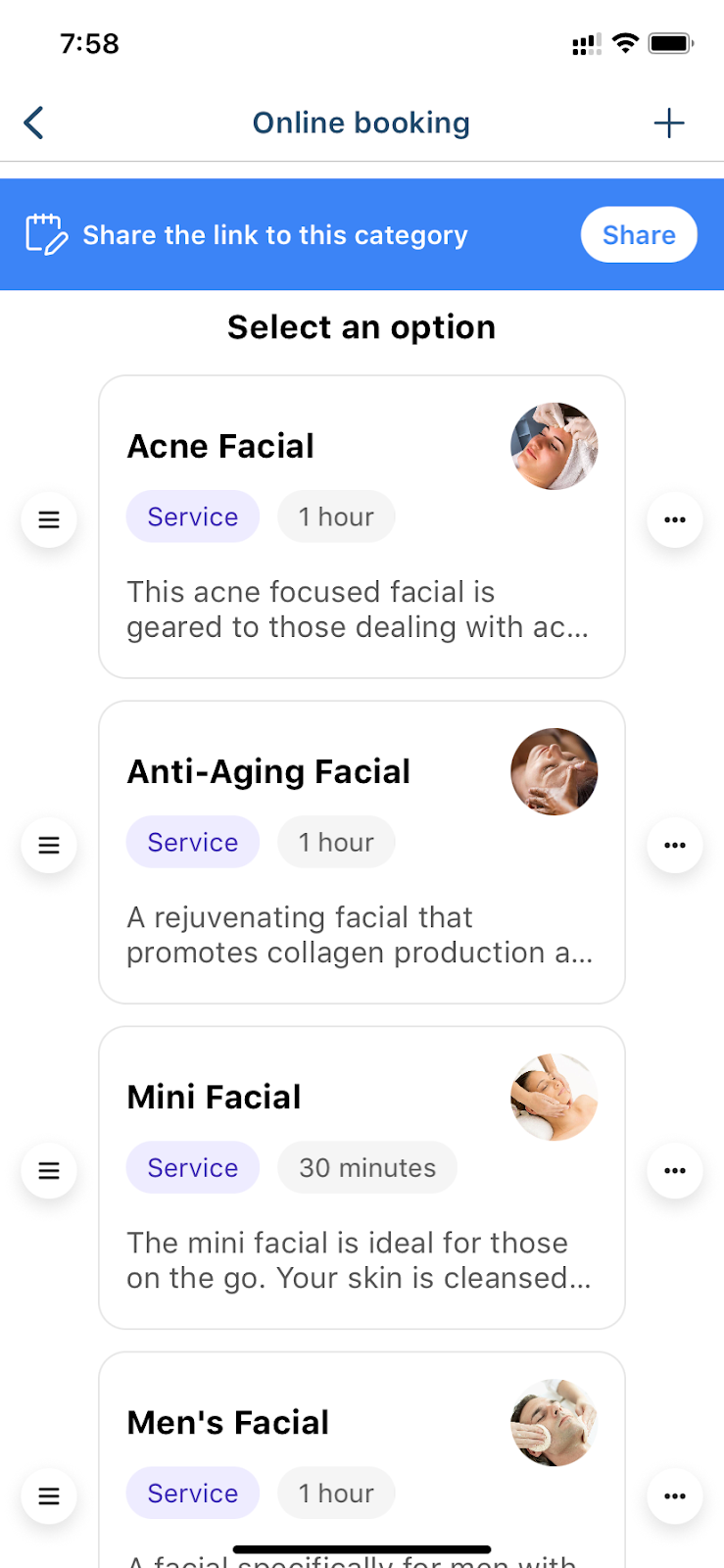 You can edit the name, description, cost, etc., of any item on your online booking site by tapping the three dots next to each item.
To make it easier for clients to browse your booking site, turn on Categories in Settings>Features>Categories. You can organize each offer on your booking site into buckets.
Here's how categories will appear in Settings>Online booking>Preview.
Hold down the three lines next to each item to sort: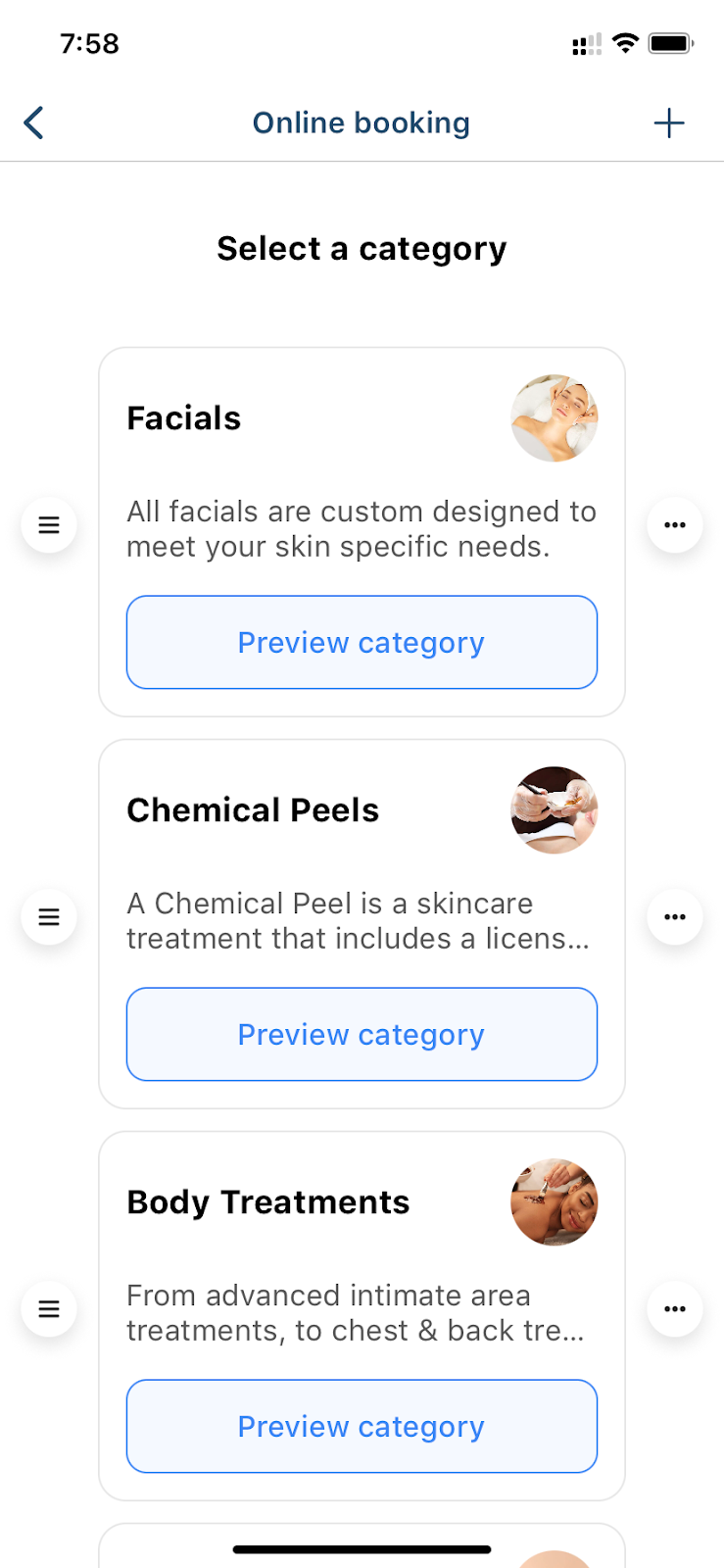 An important part of the client booking experience are the Client Fields you setup to collect client information. With Client Fields, you can set and forget as each time a client books you, they'll be asked to complete any fields that are not yet completed in order to fully setup their client profile. Check out our article on setting up Client Fields to learn how to use client fields during Online Booking checkout.
Important: You can preview products and product categories in Settings>Online ordering. Read this guide to learn more about adding products to your online booking site.
Do you want to know what your clients see when they book you online? We've got you covered!
To see your client's perspective, go to Settings>Online Booking and tap Share at the top of the screen. Select Preview from the pop-up menu.
Your online booking site will open in a web browser.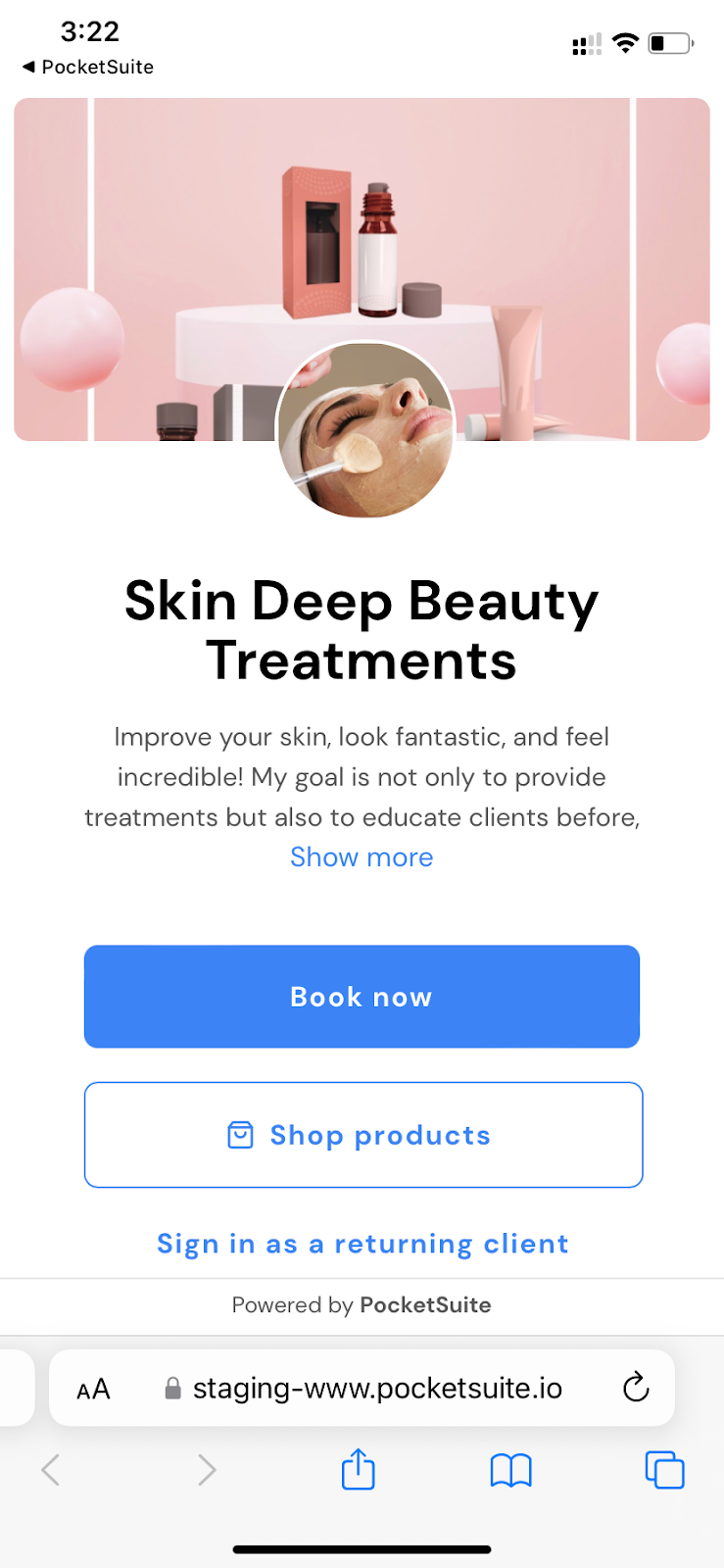 Tap Book now to go through the booking workflow as your clients would.
First, clients will be able to select a category if you have categories set up.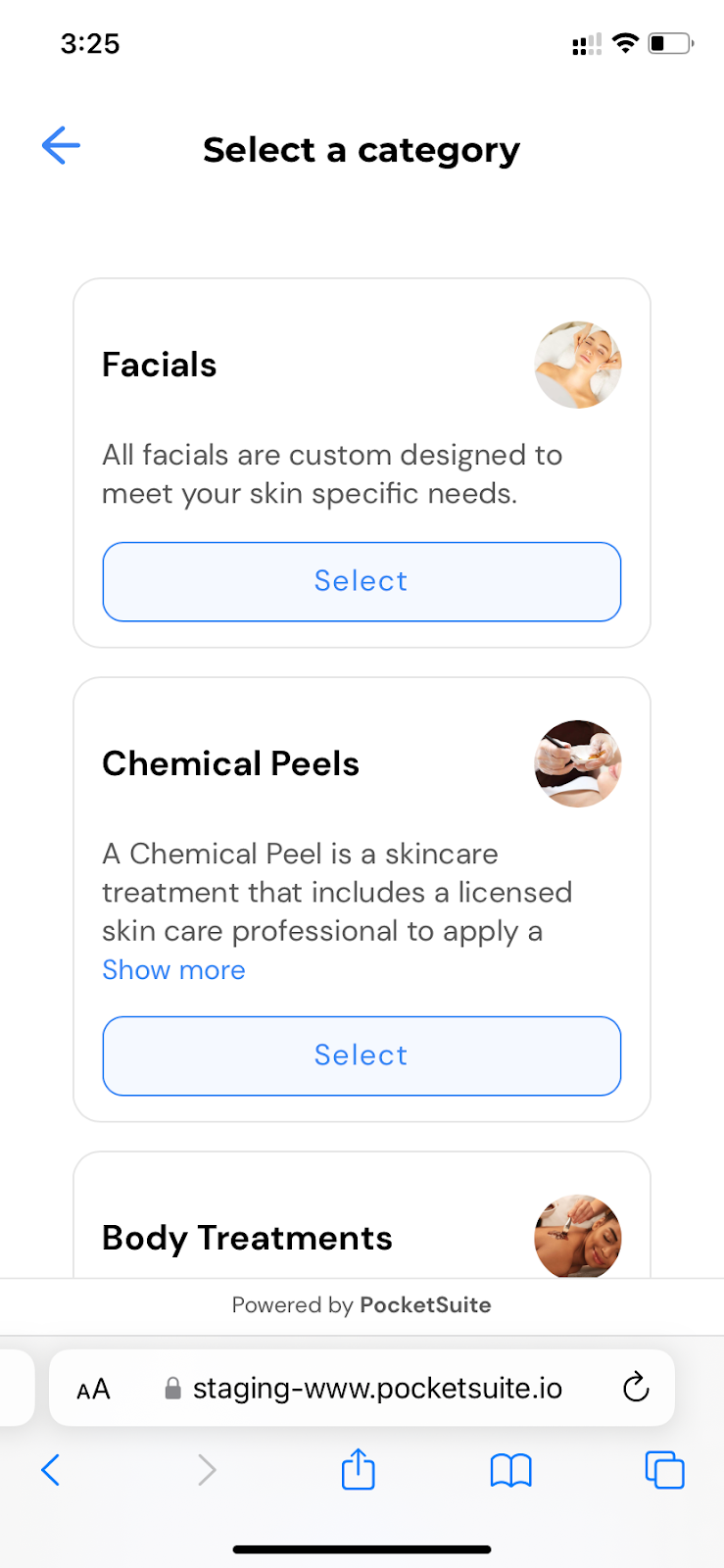 Then, they can select a service or multiple services.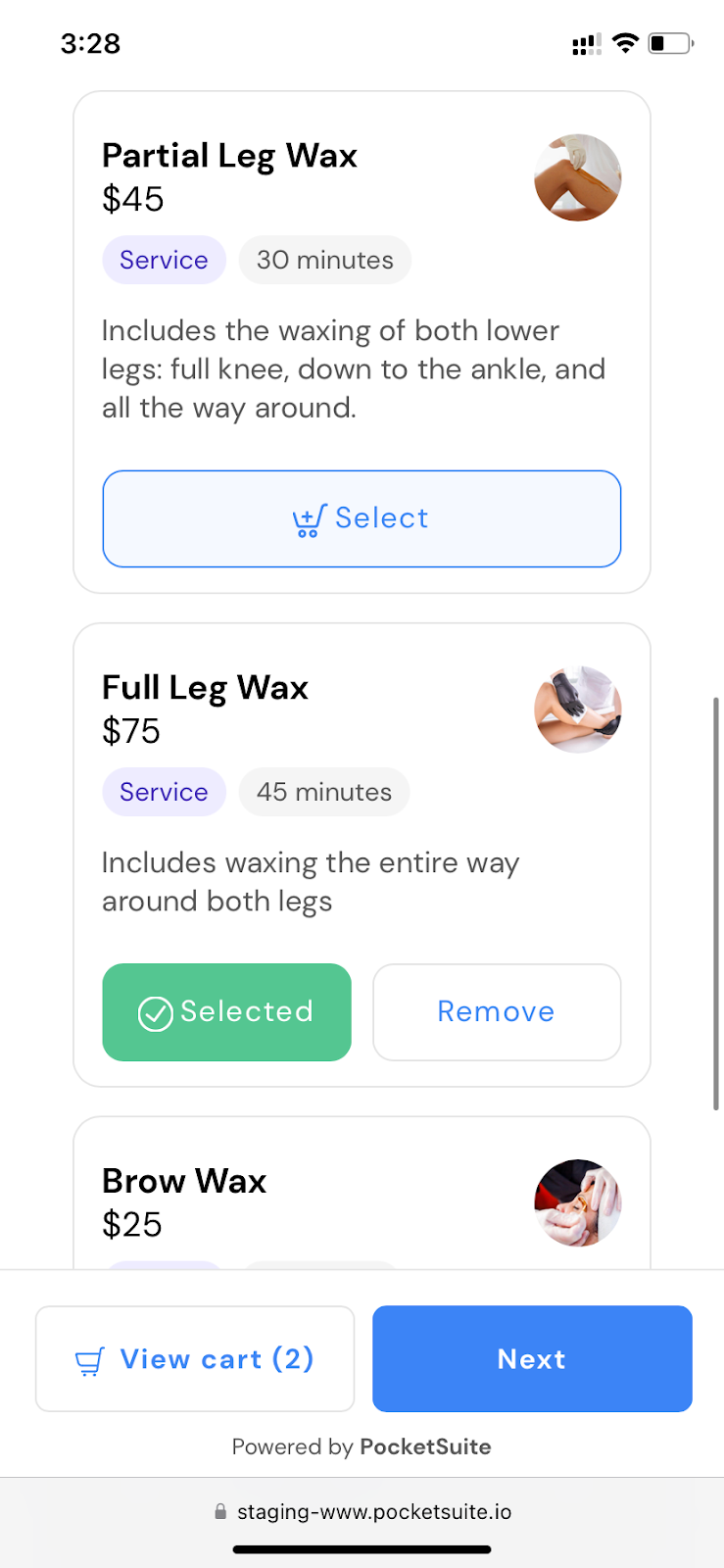 Next, clients can pick a date and time for their appointment.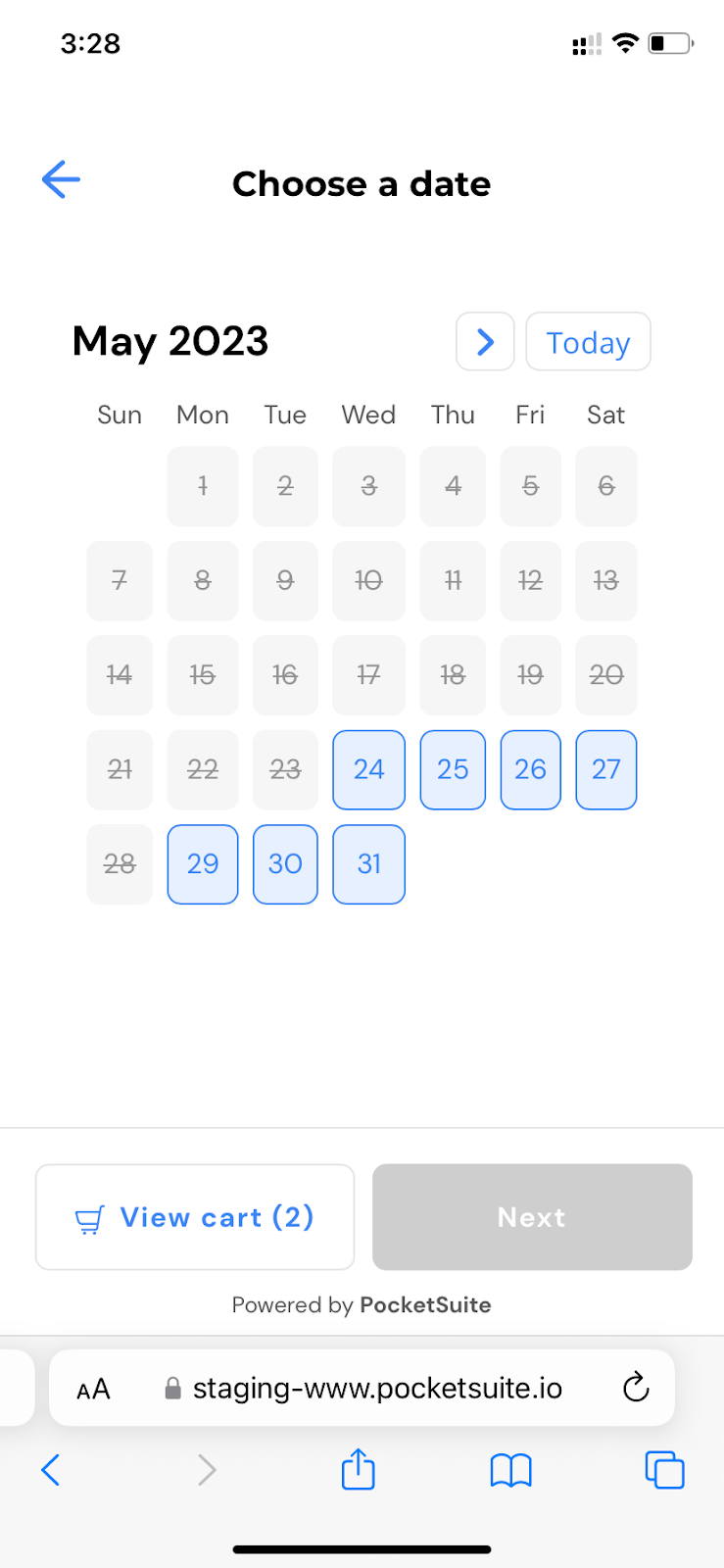 If you have products attached to a service as add-ons. Your clients will have the option to add those products to their cart before checkout.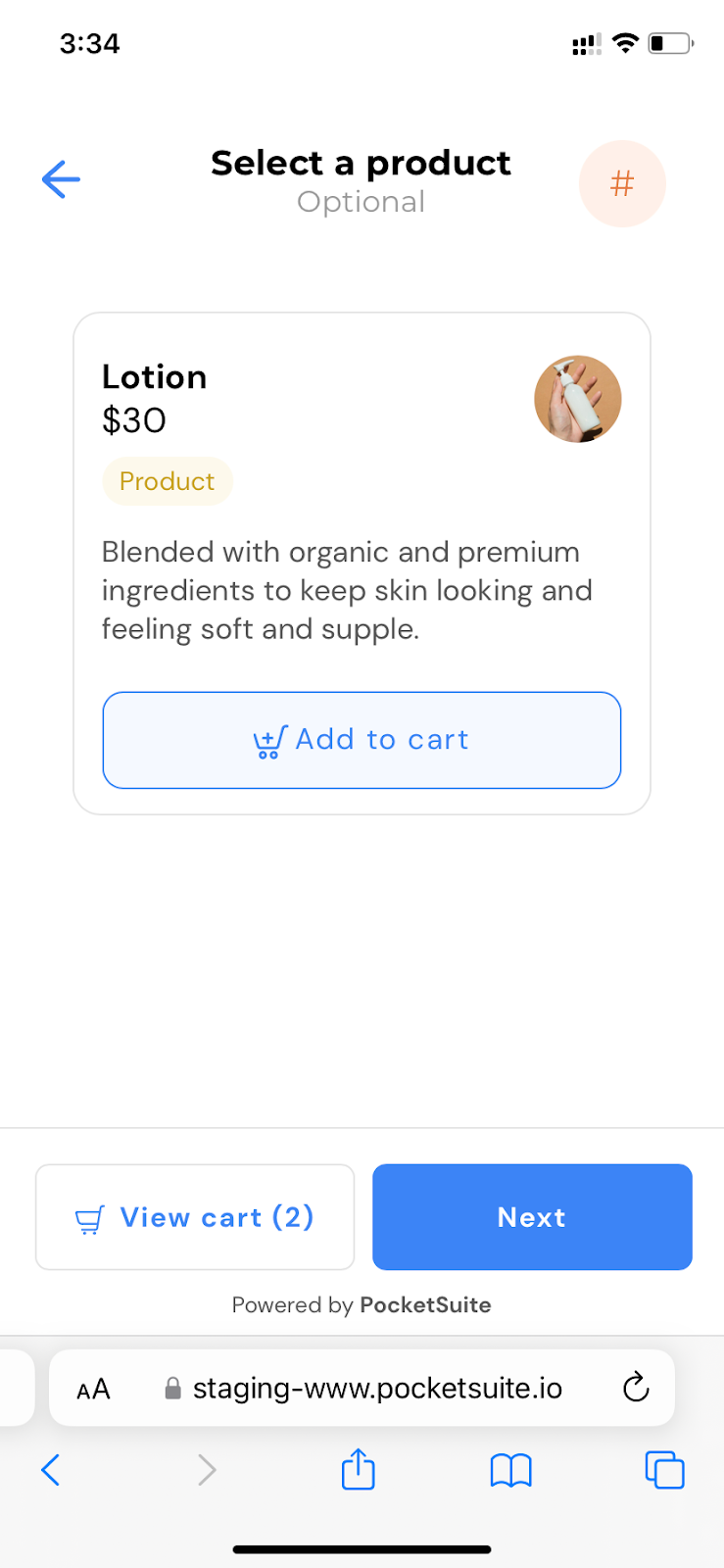 Then they will be prompted to sign in with their phone number or email address and sent a verification code.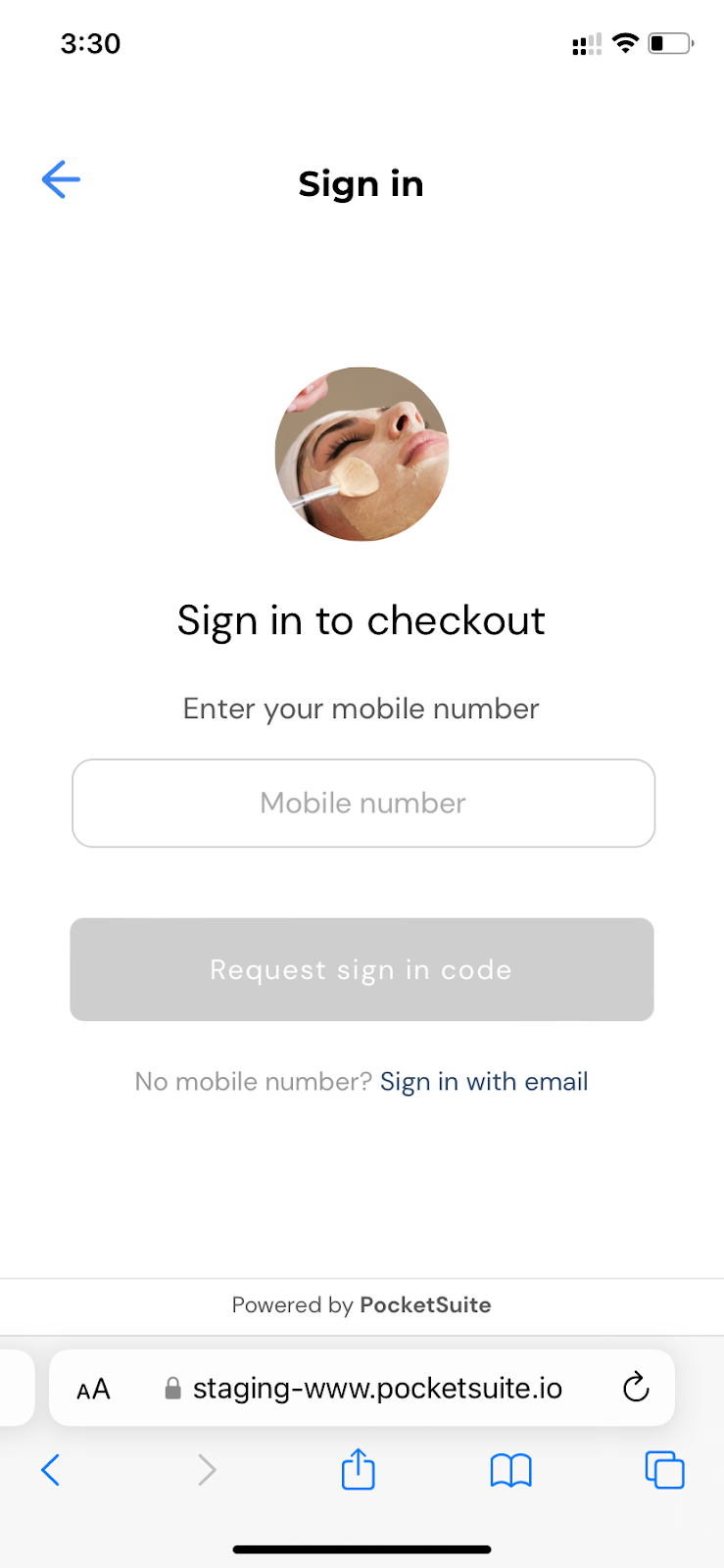 Once they're signed in, clients can register with their name, email address, and home address. You'll get a notification when a client registers during booking.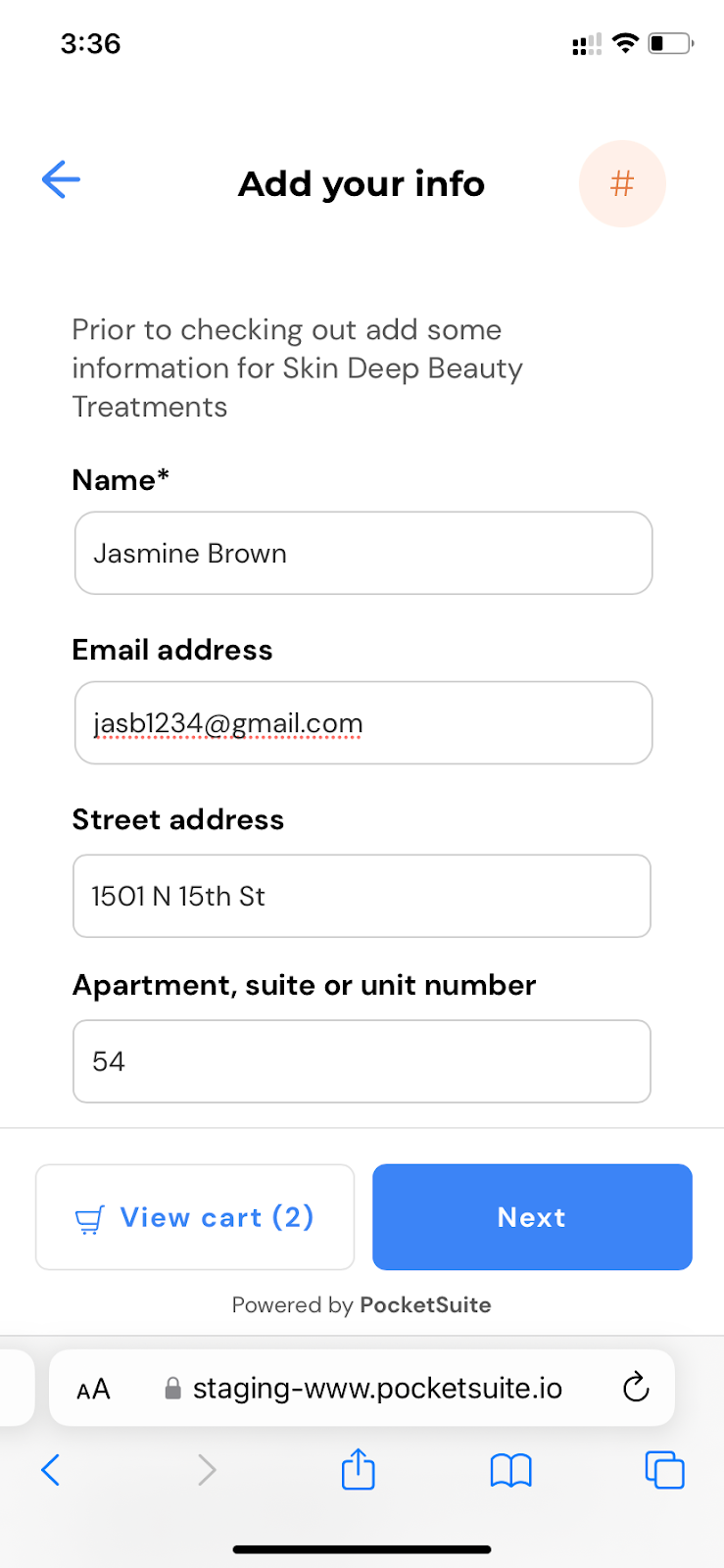 Before moving forward, we'll remind them of the location of the appointment.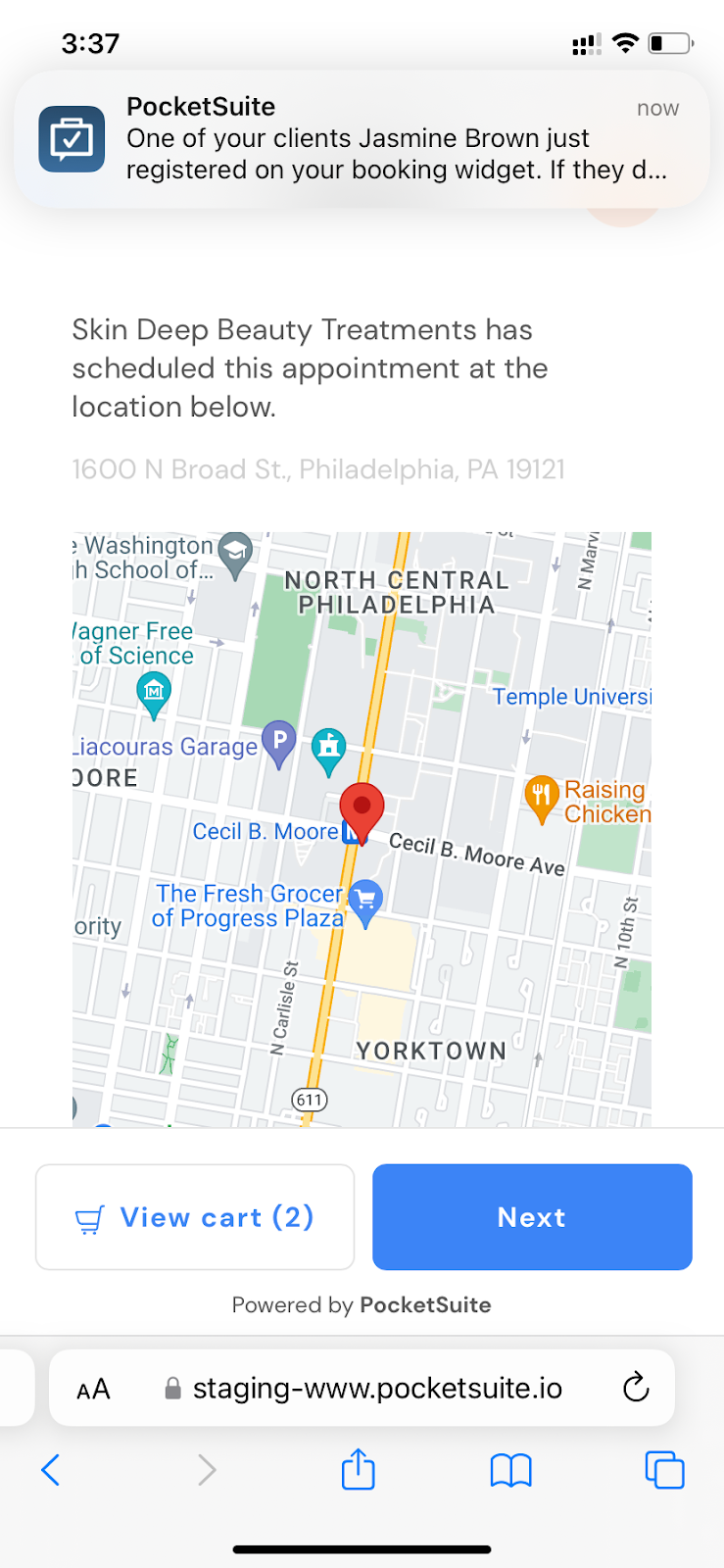 When your clients enter their card information, they see your cancellation policy. You can customize this in Settings>Cancellations.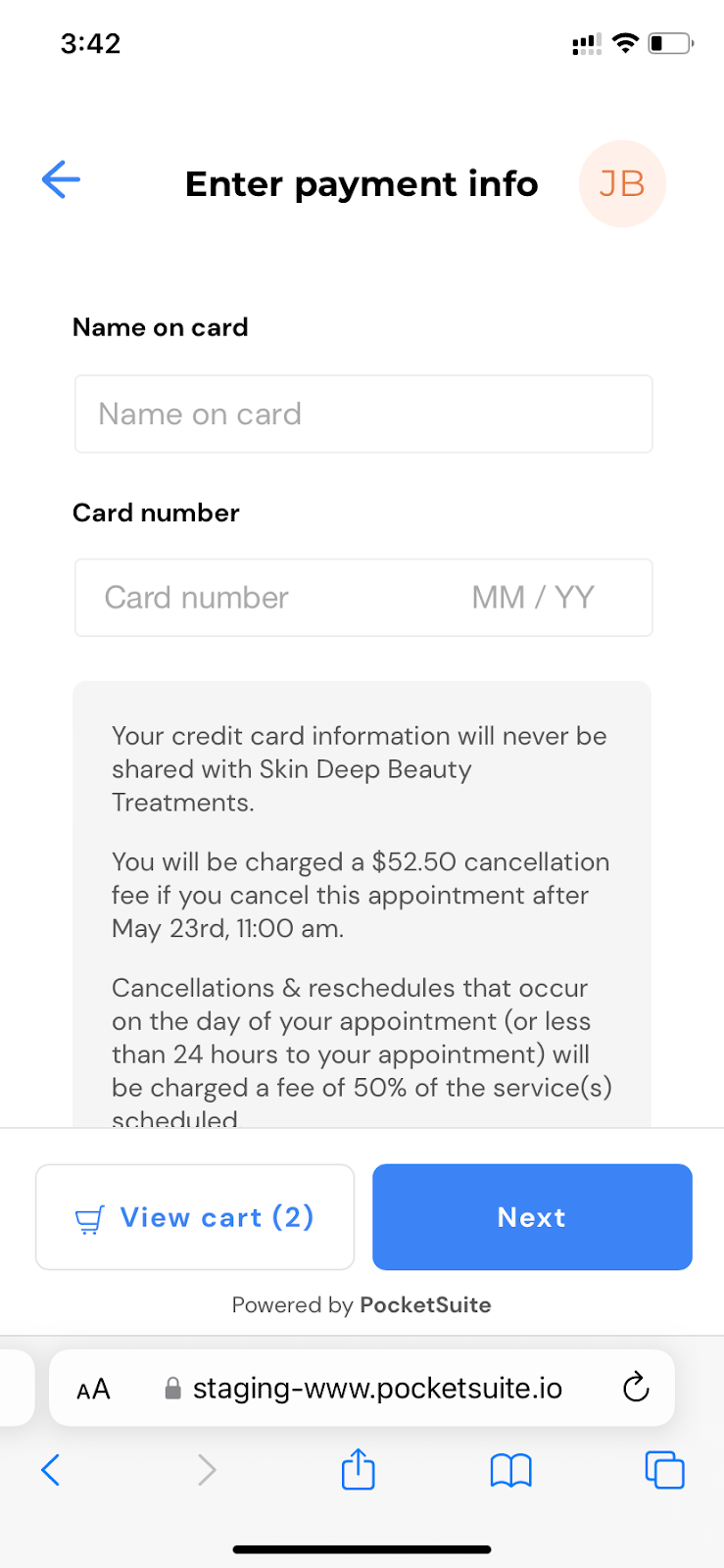 If you have forms and contracts attached to your services, clients will be able to fill out their forms and sign the contract. You get a notification when each of these steps is completed.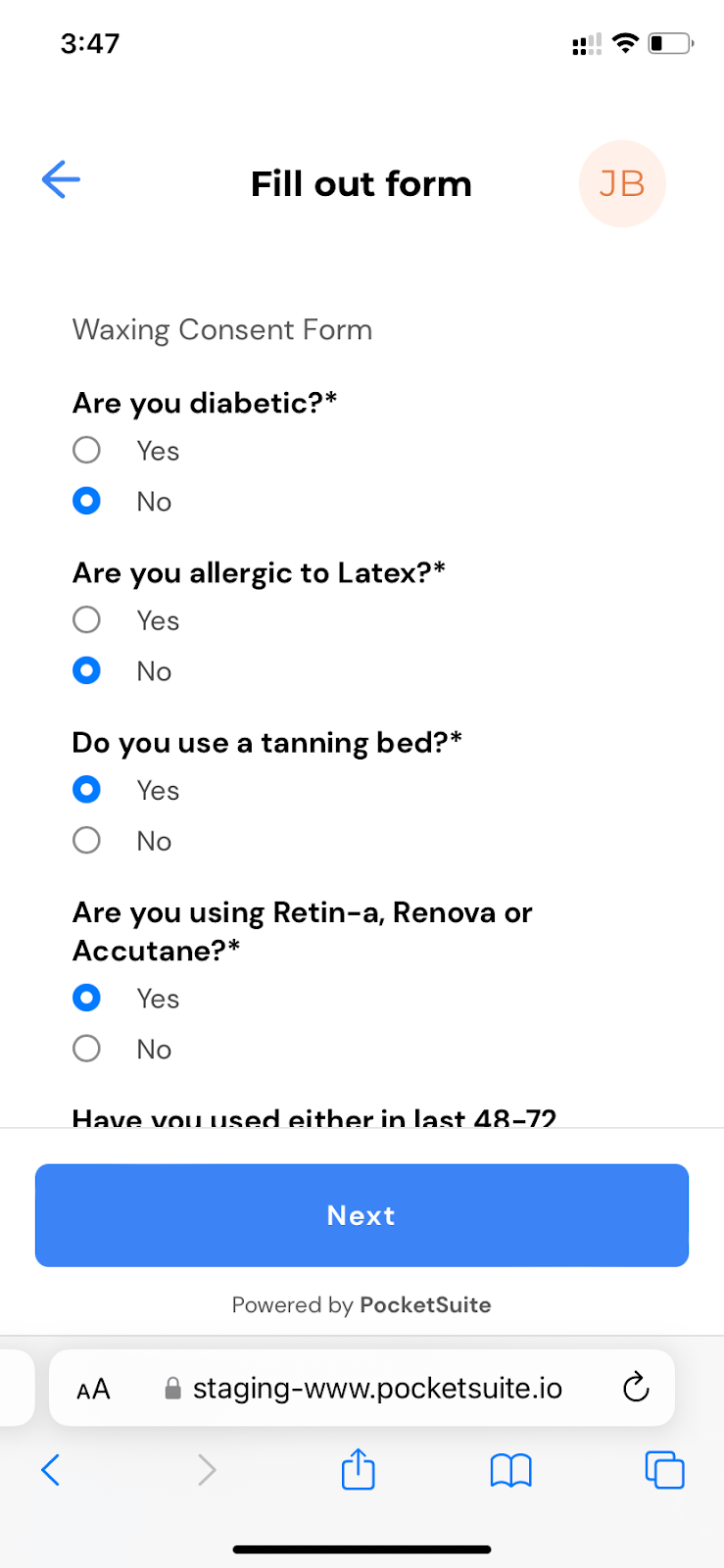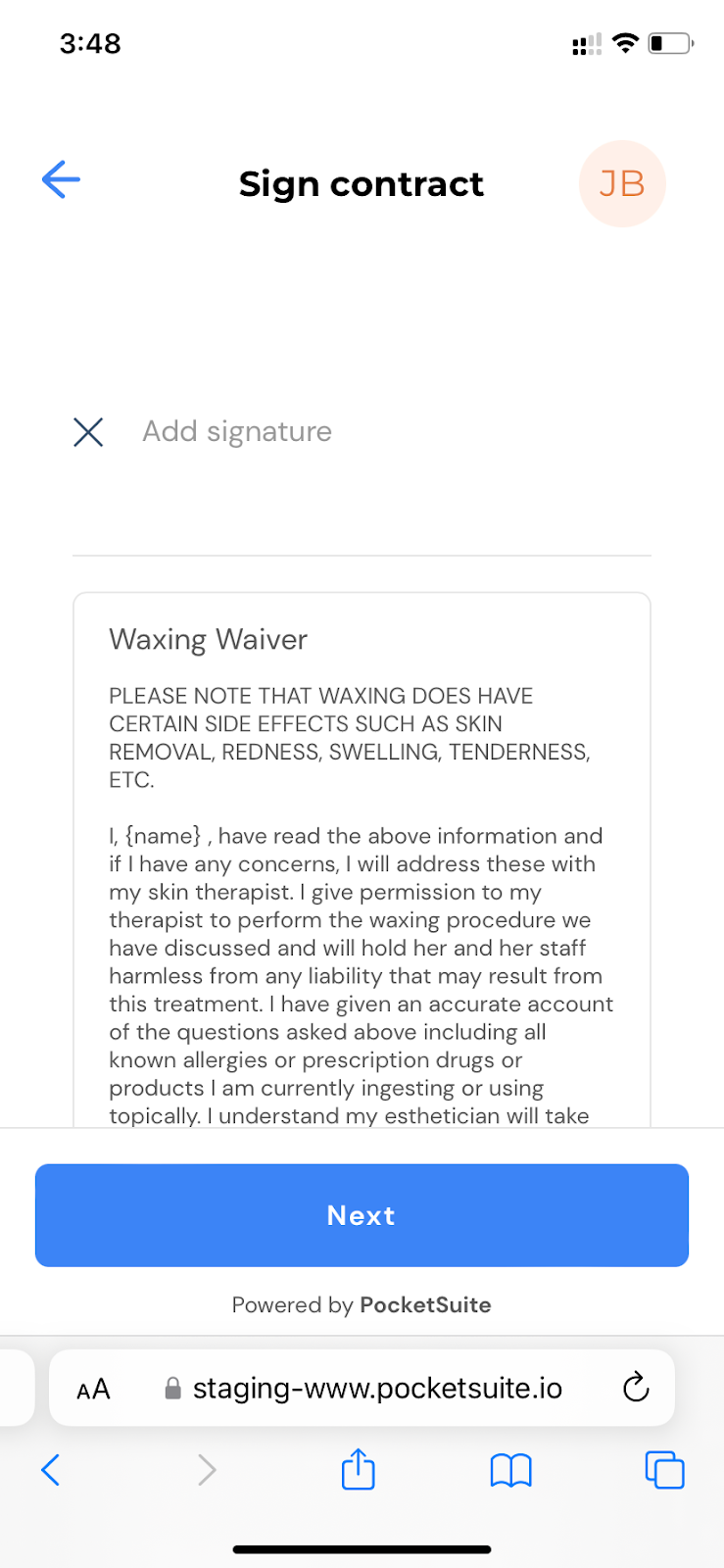 Now they're all set, and you have a new booking!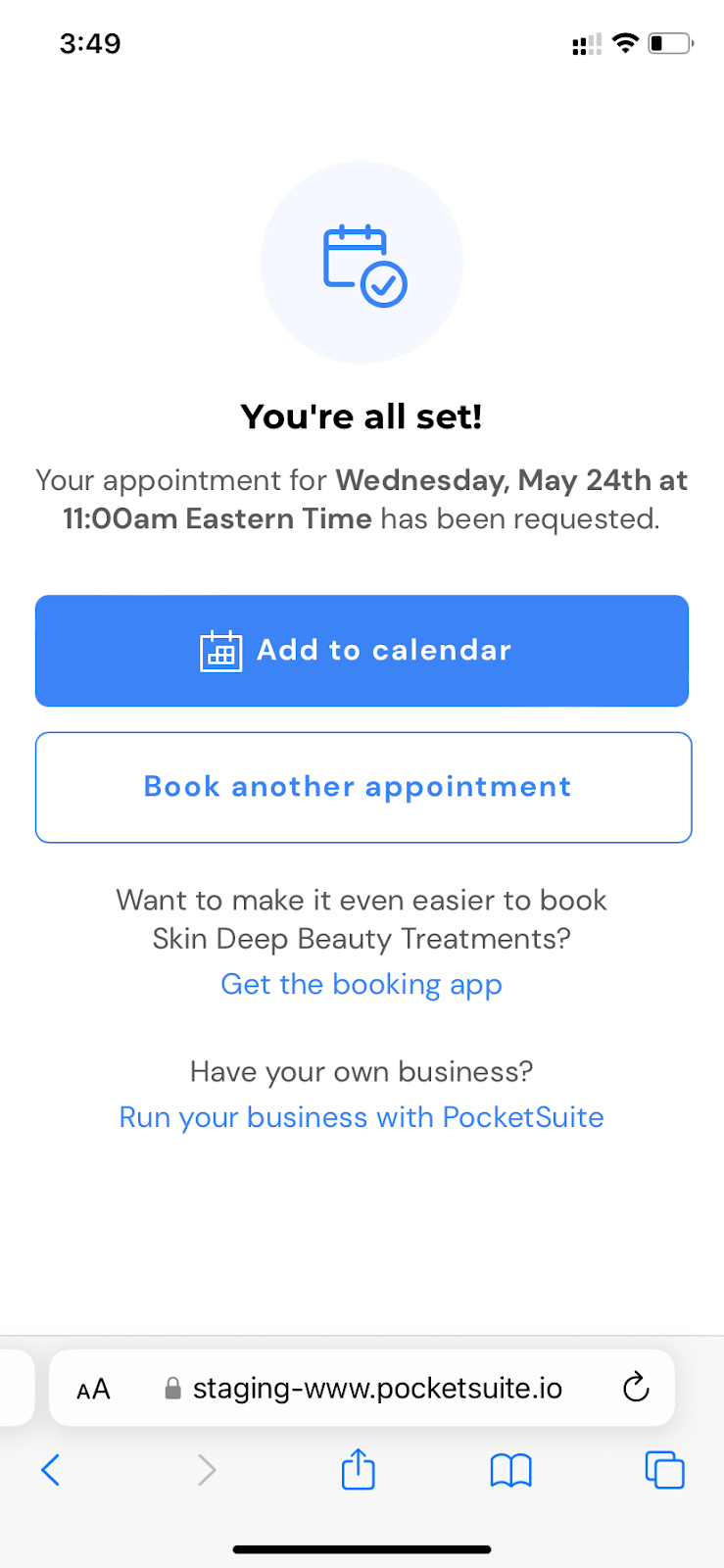 The appointment will be sent to you for confirmation if you selected Requires Confirmation in Settings>Scheduling>Confirmation Status. Depending on your settings, you and your client will be notified via text, email, or both when appointments are requested and confirmed.
Pro Tips
#1 Set your items to Show online
For items you want people to book on your website or through the link freely, make sure the Show Online field is toggled on. Otherwise, if it's off, you can still send people the link via messaging.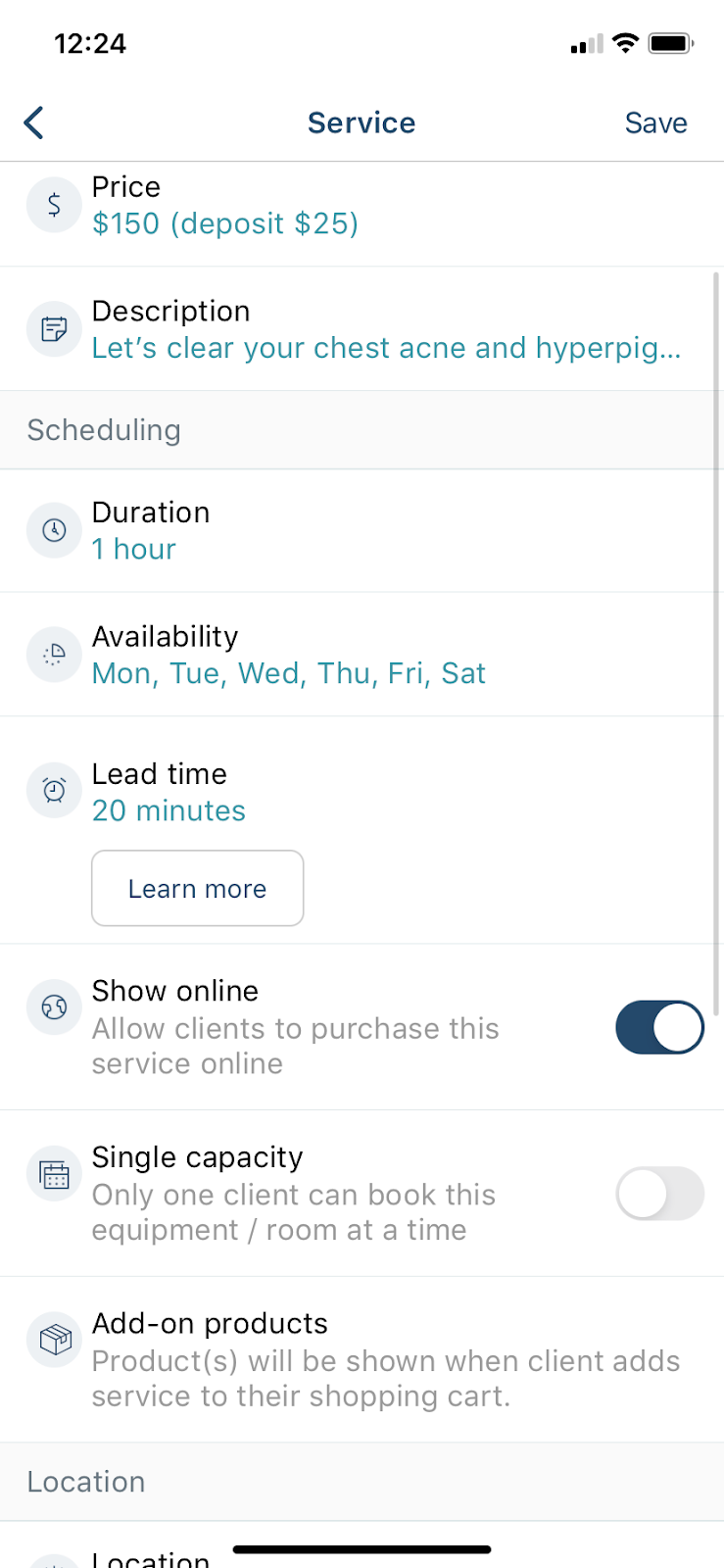 #2 Add Checkout Questions
You can also add questions for clients to fill out before they finish checking out. To do that, head to Settings > Online booking > Edit checkout. Then, add question(s), a form, and a contract.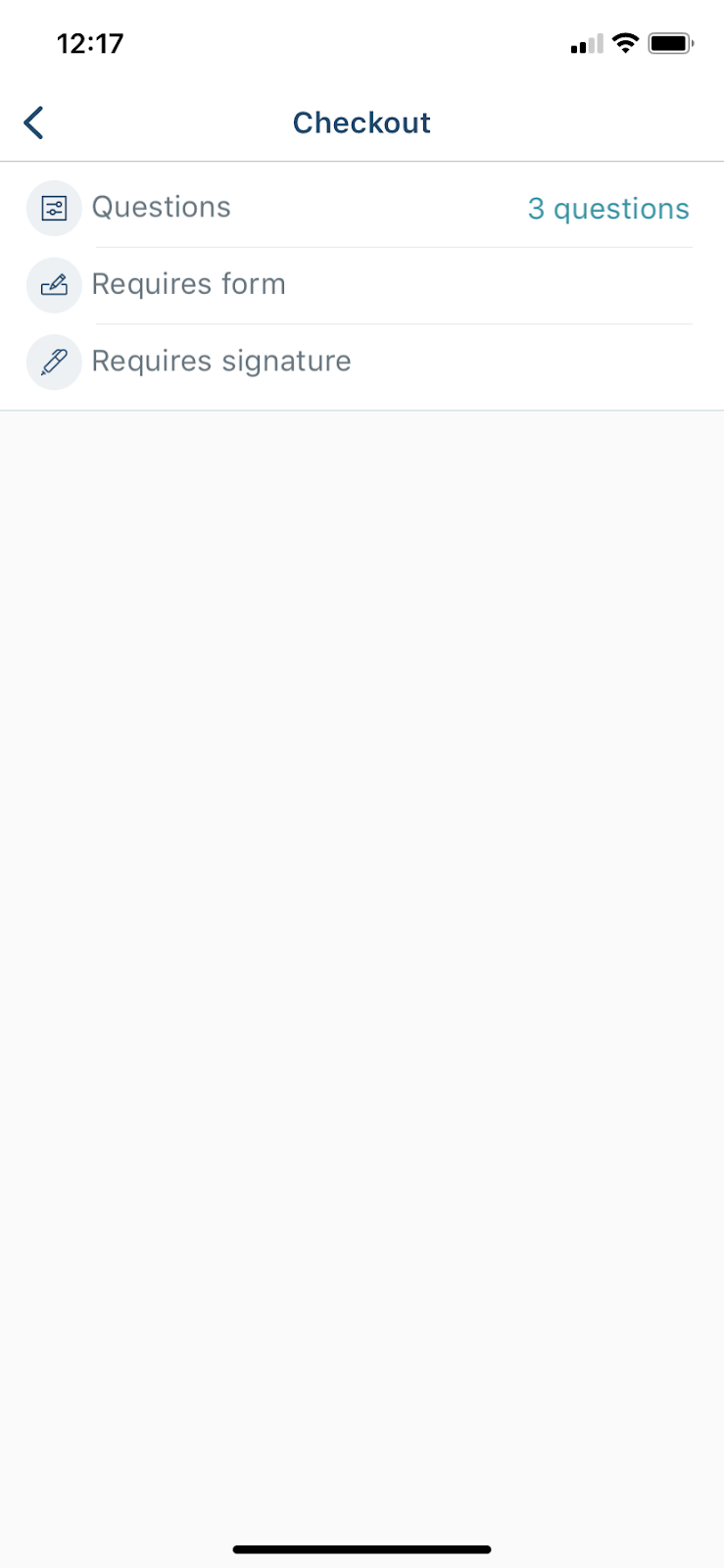 #3 Share item-specific booking links
If your client wants to book a specific service, package, class, etc. you can quickly share a link to that item on your booking site. It will speed up their checkout process.
For example, go to Settings>Services. Then tap on an item and select Share booking link from the pop-up menu.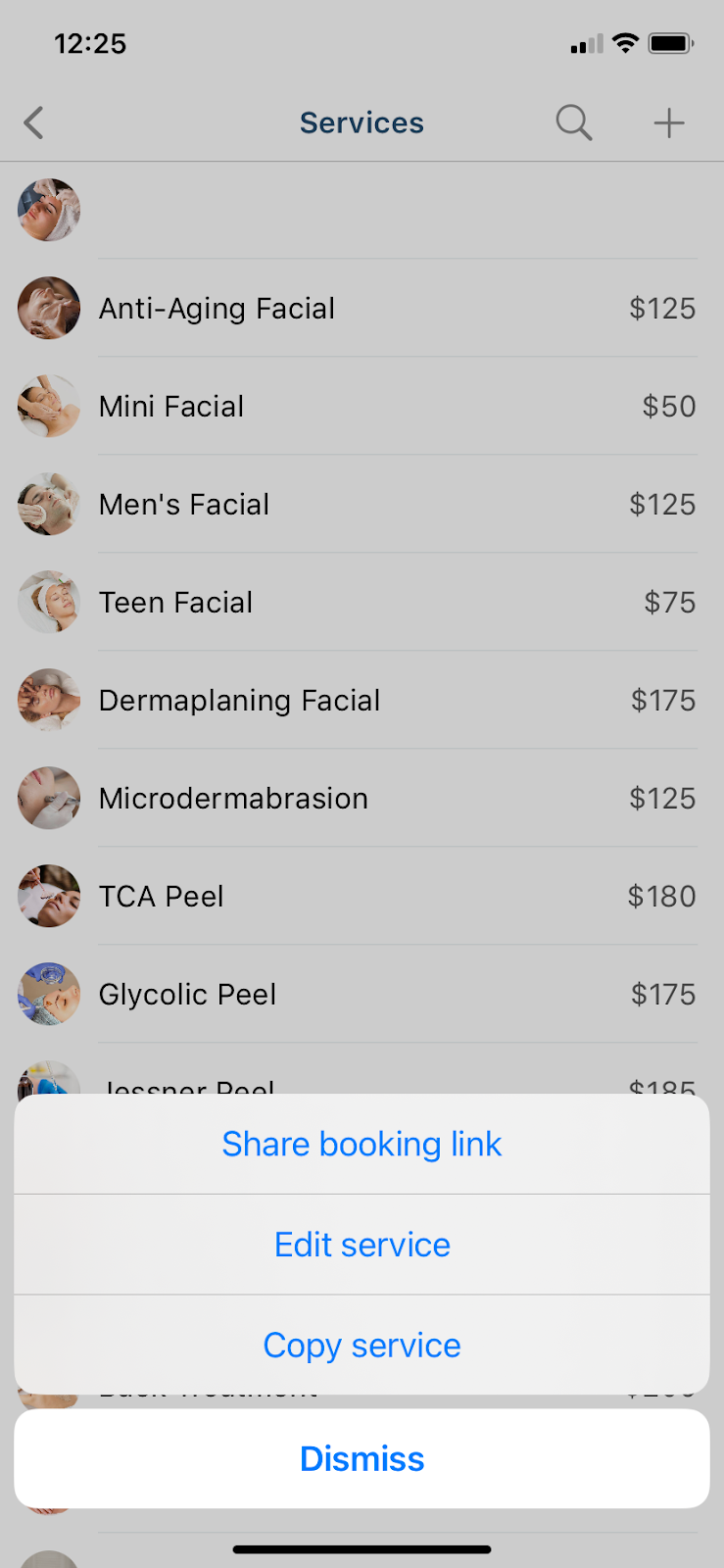 #4 Send links to your client via chat
Sometimes, you may need to get a link to a service or your online booking site. To get that, head to Messages> Select the client > + sign > More > Links. You'll get a list of all your available links for sending, including forms, contracts, packages, classes, services, and/or reservations, along with your Payment page (if you have Online payments toggled on).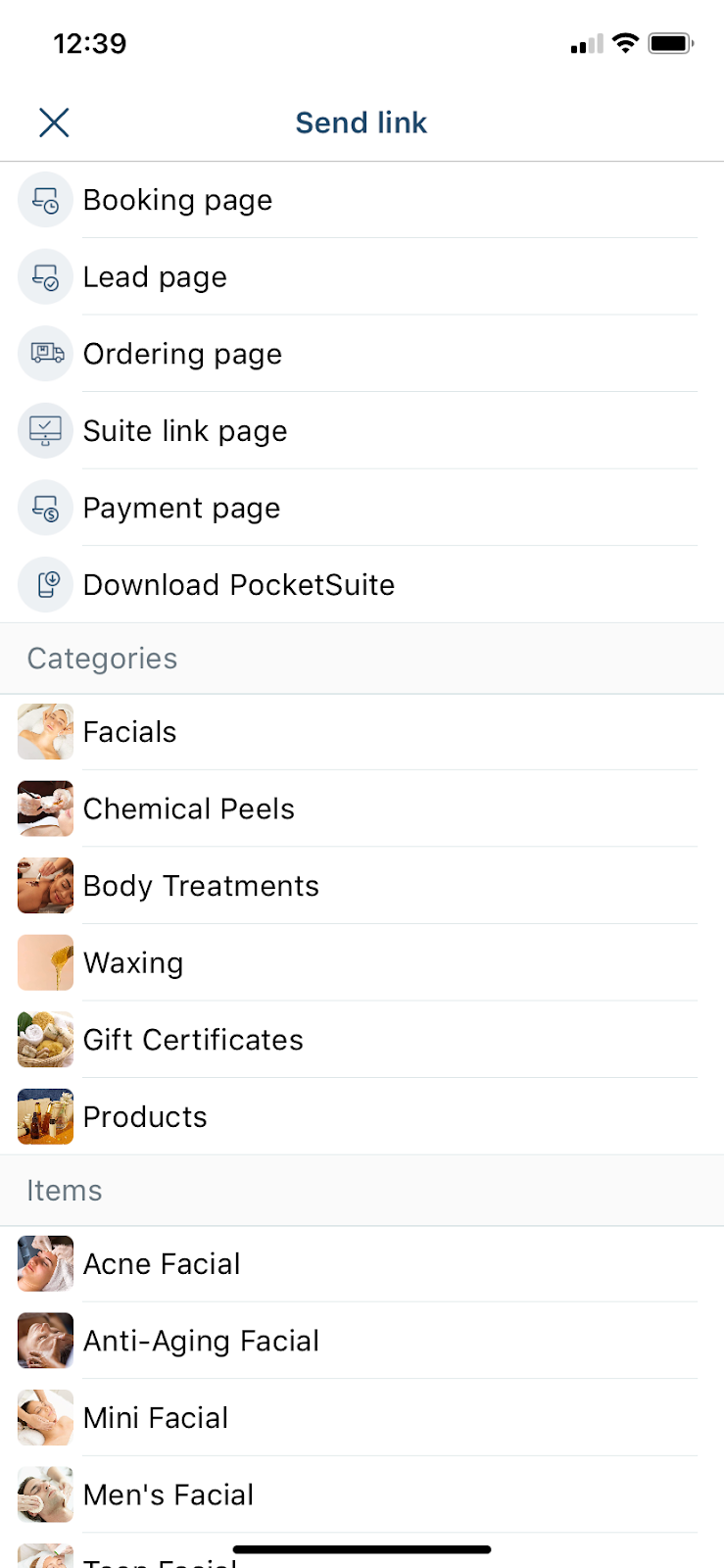 Video Setup: