Did you know you can streamline your workflow by putting booking and scheduling in the hands of your clients? Here's how to do it:
Go to settings > features > online booking > save.
If you are on the free version of PocketSuite, you will only be able to show 3 services online versus our premium plan allows for unlimited services, and other offerings.
Whether you are setting up on mobile or on desktop, make sure to complete the following:
The first step is determine your business offerings: services, packages, subscriptions, products, gift certificates. Please make sure these are toggled on.
Once on, you can then create each of the offerings under settings. If you want to allow clients to purchase packages, sign up for subscriptions, or book you for services, make sure to toggle on "show online".
Once you have toggled on show online for the items you want clients to see, you can use the "sort services" function to order your items or "categories" feature to better organize your offerings.
Setup on Mobile:
Once online booking it enabled, you'll get a text message with your new booking link. To customize your link, head to settings > profile > enter a username. You'll then get a new text with the new custom link.
To view your online booking, tap on settings > online booking.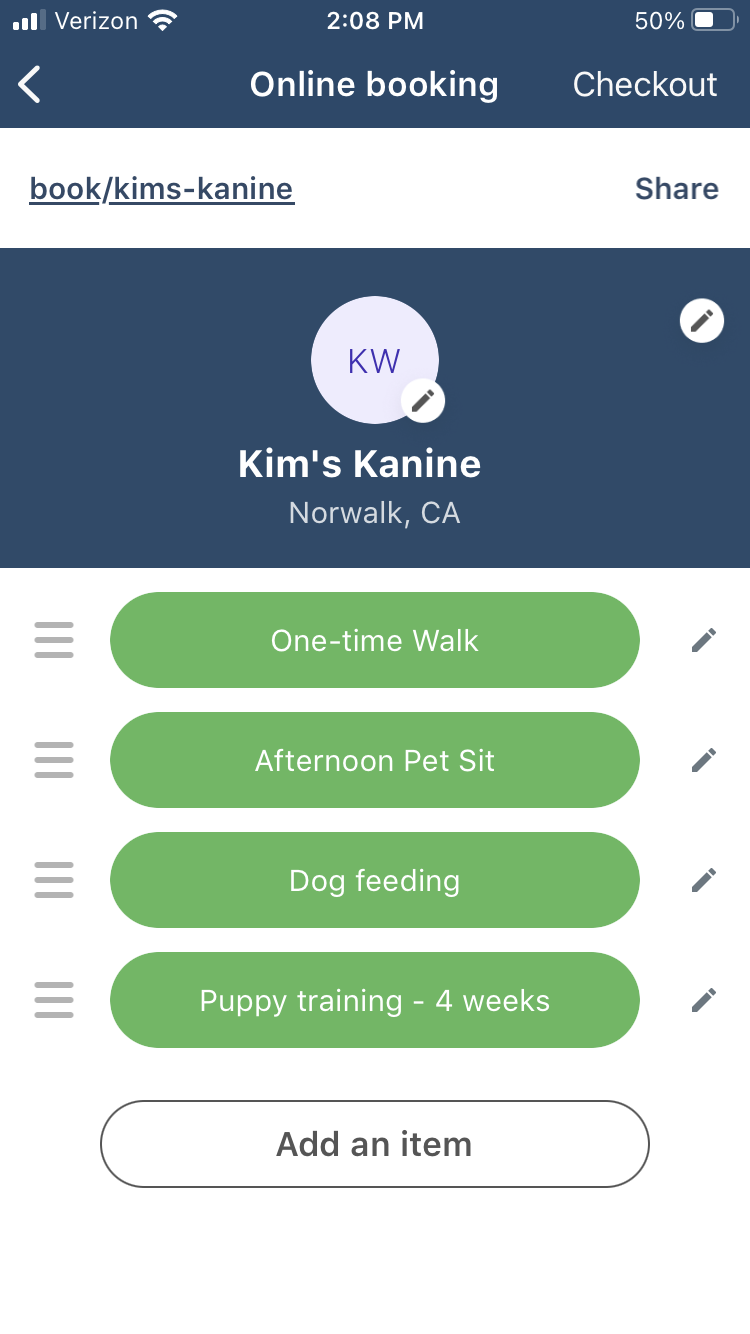 You can also add questions for clients to fill out before they finish checking out. To do that, head to settings > online booking > checkout > you can add question(s), a forms and a contract.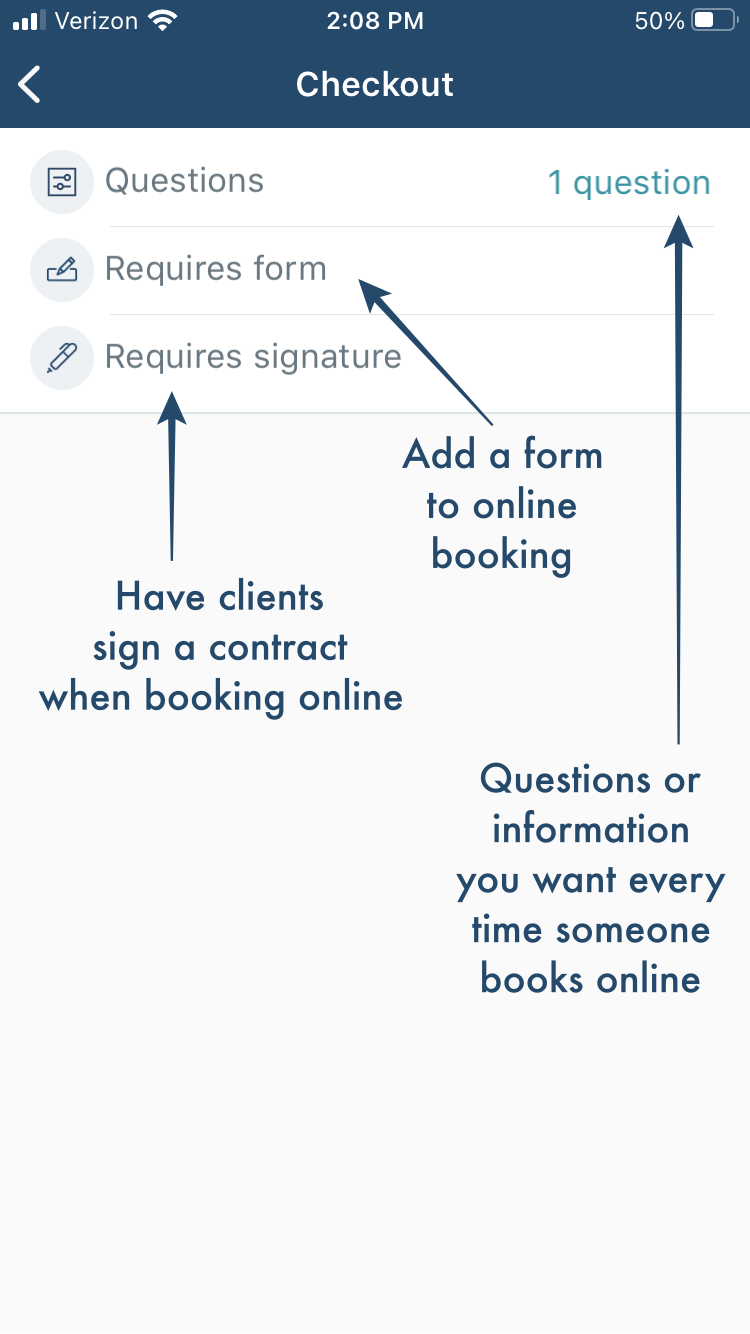 Share on the online booking screen will provide a bottom sheet with different options.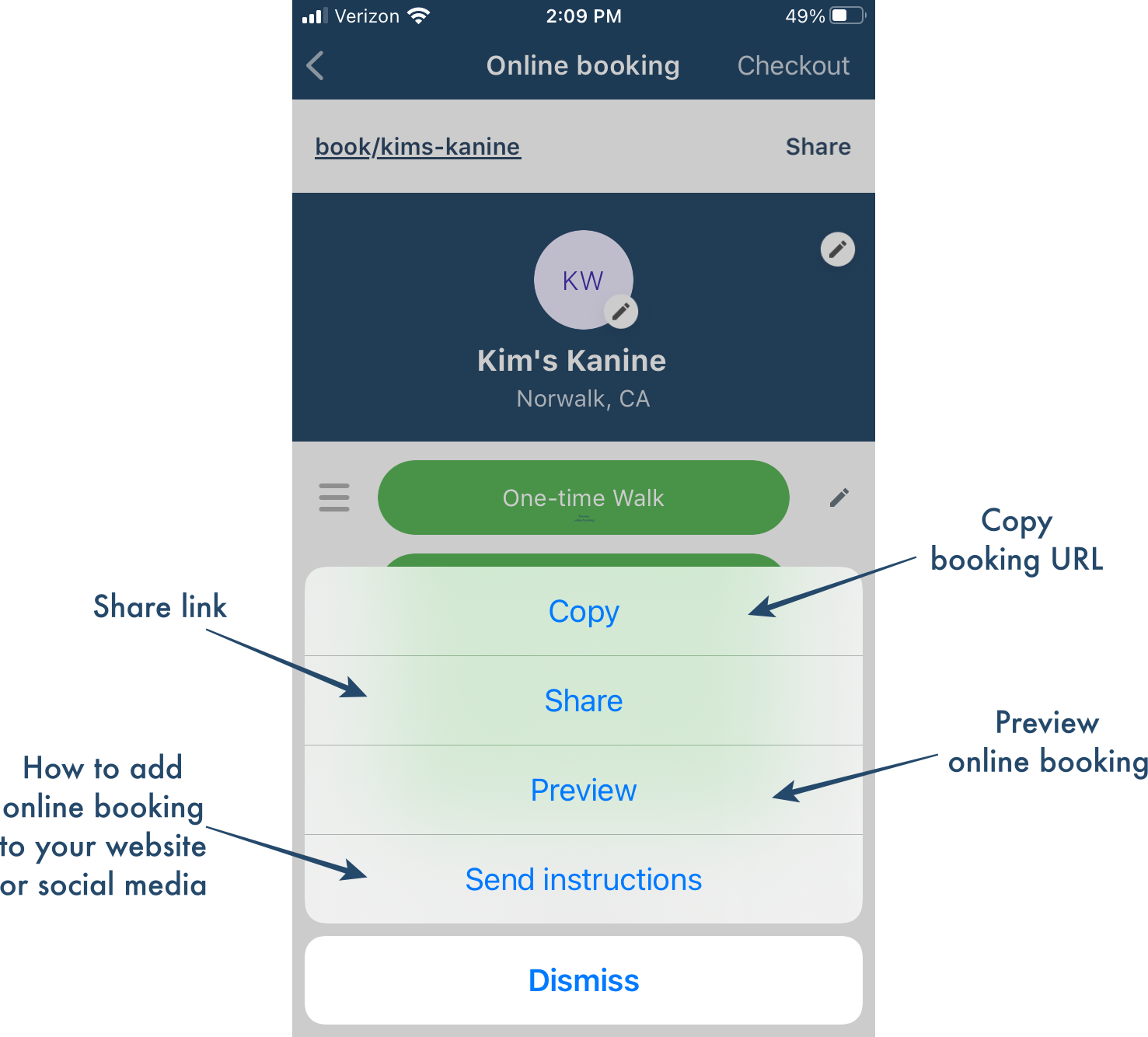 Sending links to your client in the chat thread
Sometimes, you may need to get a link to a service or your online booking (labeled booking page). To get that, head to messages > select the client > + sign > more > links (you'll get a list of all your available links for sending). This list will include forms, contracts, packages, classes, services, and/or reservations along with your Payment page (only if you have online payments toggled on under settings > features).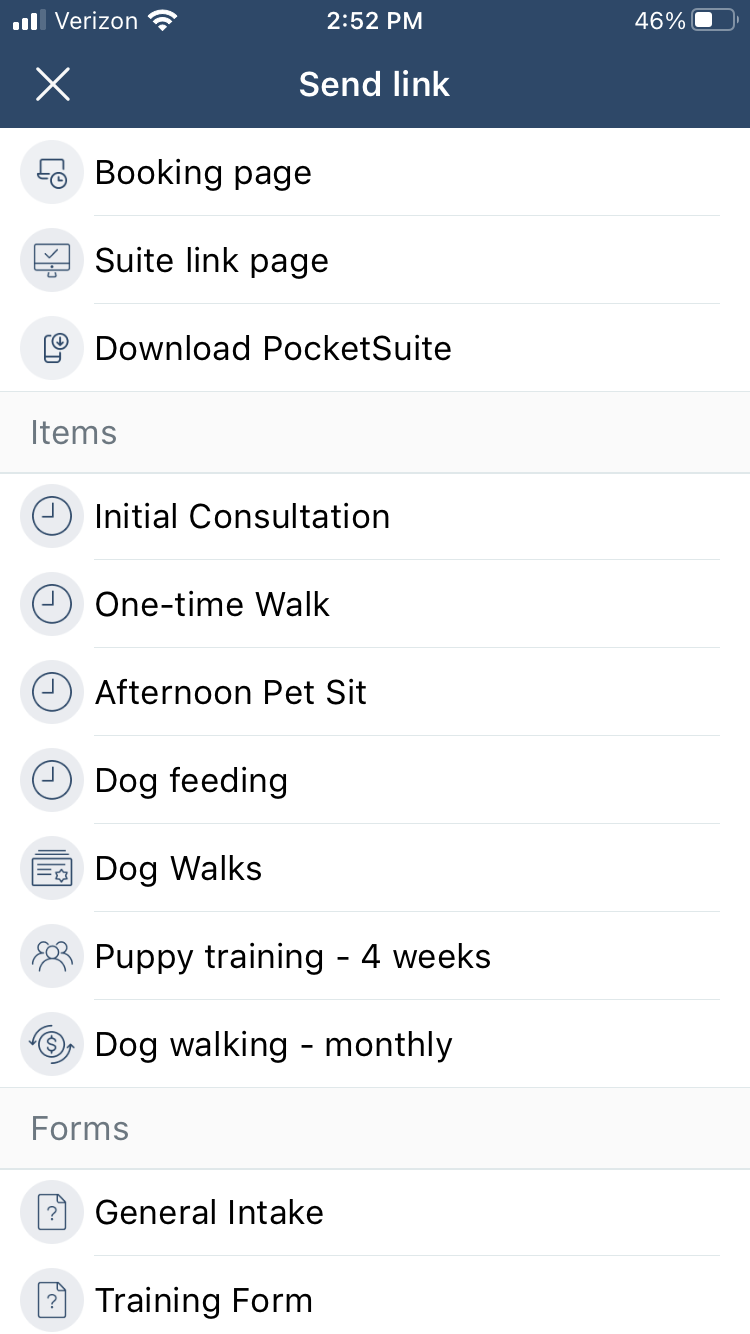 Pro Tip: For things you want people to freely book on your website or through the link, make sure the "show online" field is toggled on. Otherwise, if it's off, you can still send people the link via messaging.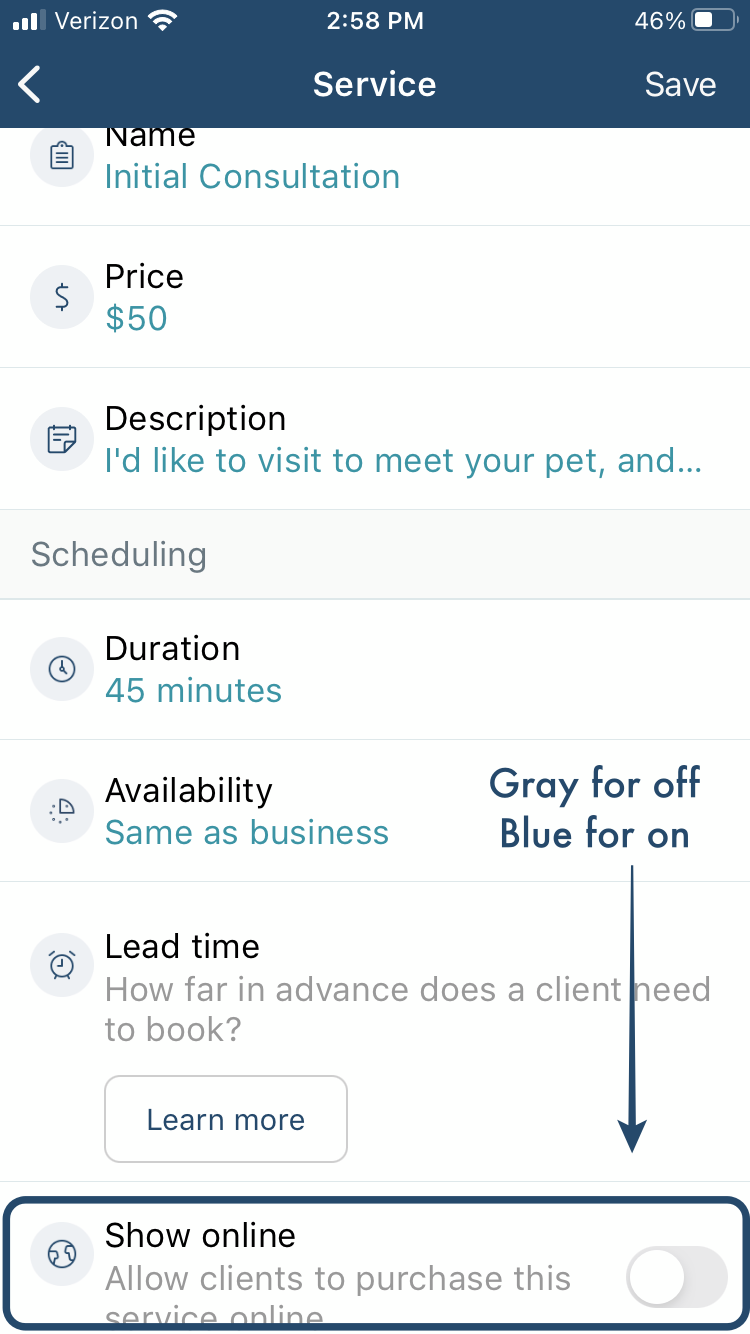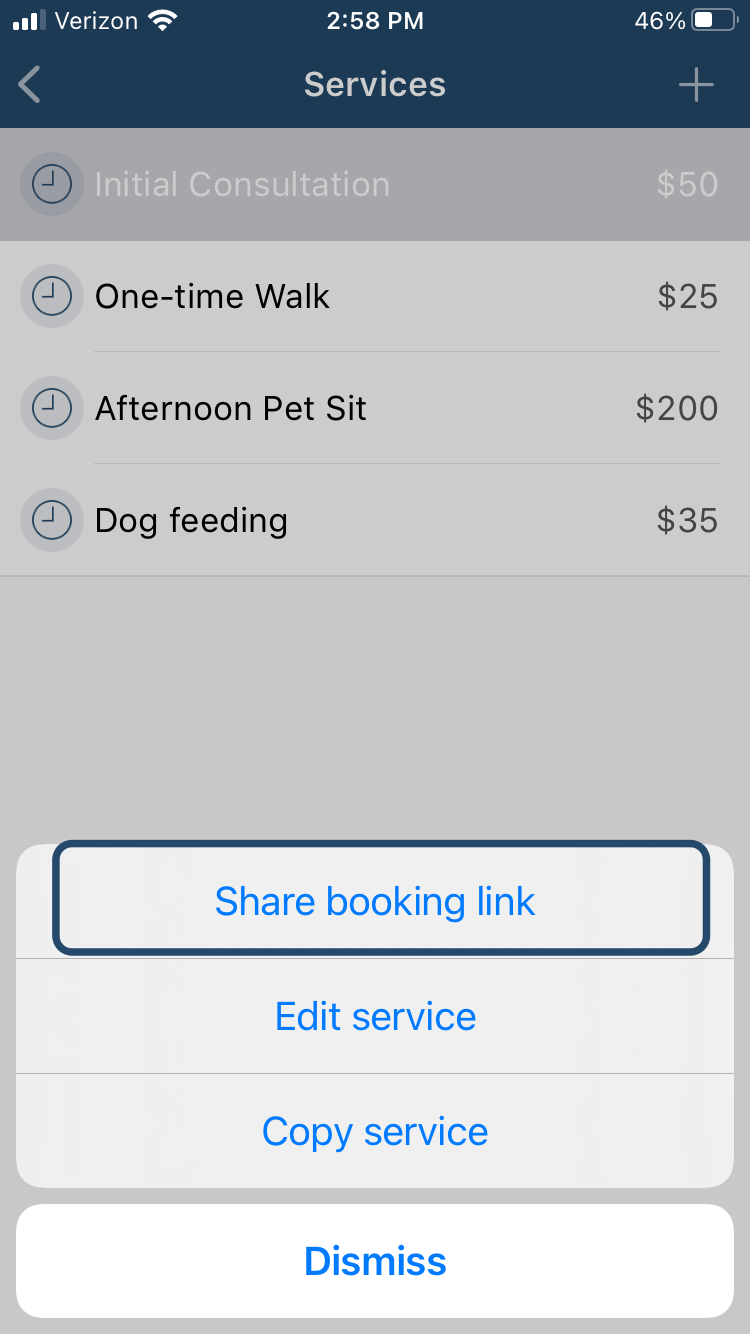 Video Setup: